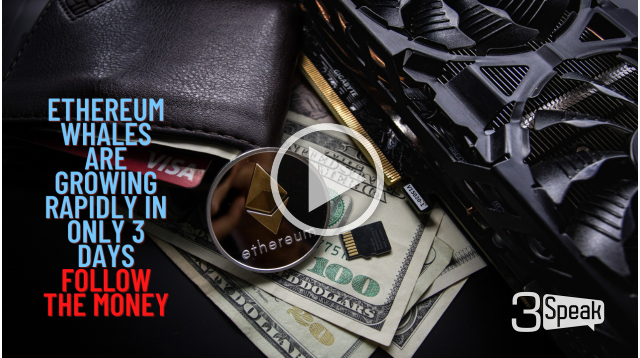 ---
►As Ethereum Whales grow the question becomes - what does this mean for the rest of the market (and what it means for YOU).
0:00 - Market Recap | Topics Overview
3:20 - Ethereum Whales Are GROWING RAPIDLY In This DOWN MARKET. Why This is a HUGE SIGNAL For Investors
10:26 - UK DIgital Bank ZIGLU offers FIAT & CRYPTOCURRENCY / DIGITAL ASSETS to ALL CLIENTS
16:06 - Q of the DAY: DEATH & CRYPTO - PREPARE NOW!
●▬▬▬▬▬▬▬▬▬▬▬▬▬DISCLAIMER▬▬▬▬▬▬▬▬▬▬▬▬▬▬▬●
***NOT FINANCIAL, LEGAL, OR TAX ADVICE! This channel is for entertainment purposes only and is just my opinion as I am not an expert or a financial planner. Please perform your own research.
---
▶️ 3Speak