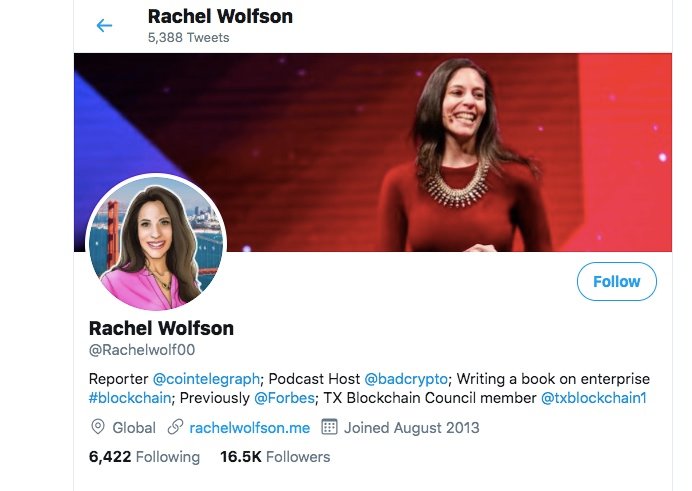 The other night I was thinking a lot about the criticism regarding Hivers on Twitter being in an echo chamber.
Like many active Hivers, I wasn't too happy to hear this criticism, especially since we as a community have organically trended with the #HiveChat hashtag and #Hive as well. But the more I thought about it, the more I came to agree that I, too am getting burned out by seeing the rah-rah Hive tweets.
So, I did some searching and decided to stop posting about Hive (for a few hours, lol). I did, what I always do, I started wandering around Twitter reading people's conversations. I think i input the tag #CryptoTwitter and just began flipping through stuff mindlessly.
I had gotten a glimpse of the Chirpty circle image somewhere along the wandering but didn't get it, then I found Rachel Wolfson's #cryptotwitter circle image and began to study what it was about.
Here's her tweet: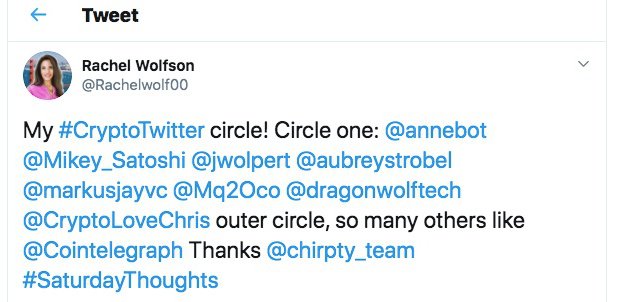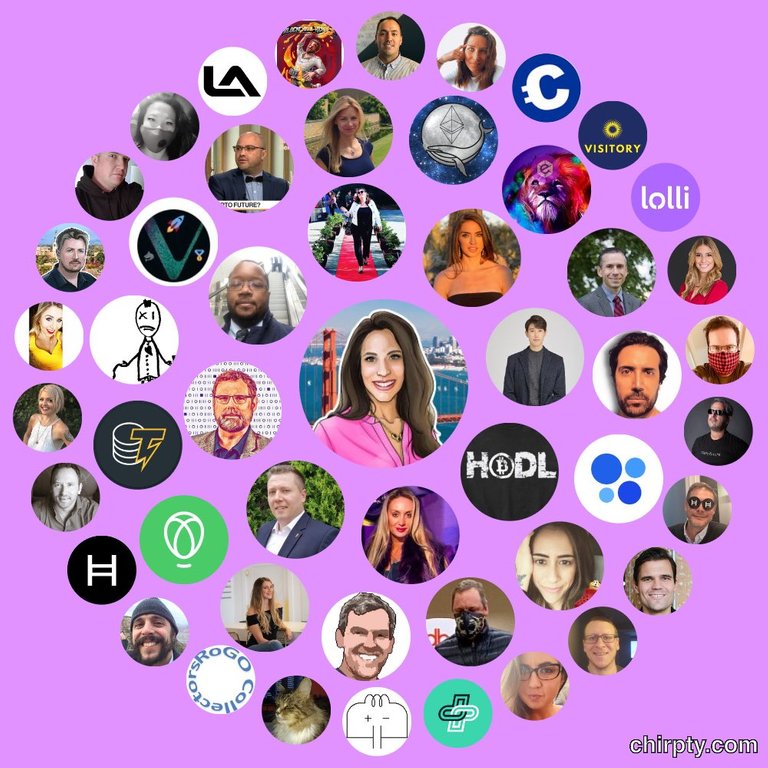 Rachel Wolfson is a reporter for Cointelegraph and a podcast host for badcrypto. She has 16.5K followers. But when I found her tweet, I was not thinking about any of this. I certainly wasn't thinking about the possibility that she might start following me on Twitter....
I was focused on one thing: I wanted to figure out what this weird image trend was about and how to create one myself.
It instantly reminded me of the MySpace Top 8, that was on our profiles (were you on MySpace? I really miss that actually).
I also began to do what I am not really that proud of: I start to feel a bit jealous of other people who appear to "have it all together." I don't know but I still always feel like an outsider, a freak, an imposter, an unsuccessful loser who will never quite "get it together."
Successful women still intimidate me. Anyway, while I was looking into this circle thing, I forgot all about myself and all the crap in my mind and I was just amused by this thing that reminded me of MySpace Top 8 (btw I still think the @peakd devs should add a "top 8" section on our profiles to add more social aspects....it could be SO COOL....)
Ok, here's the point: I found the website: https://chirpty.com/ where you can input your Twitter name and the site will automatically generate your Circle of friends using artificial intelligence. The people shown in your circle are those with whom you engage with, meaning you pay them attention and respond to them. It doesn't show the people who give you attention...
Here's the point I am trying to make: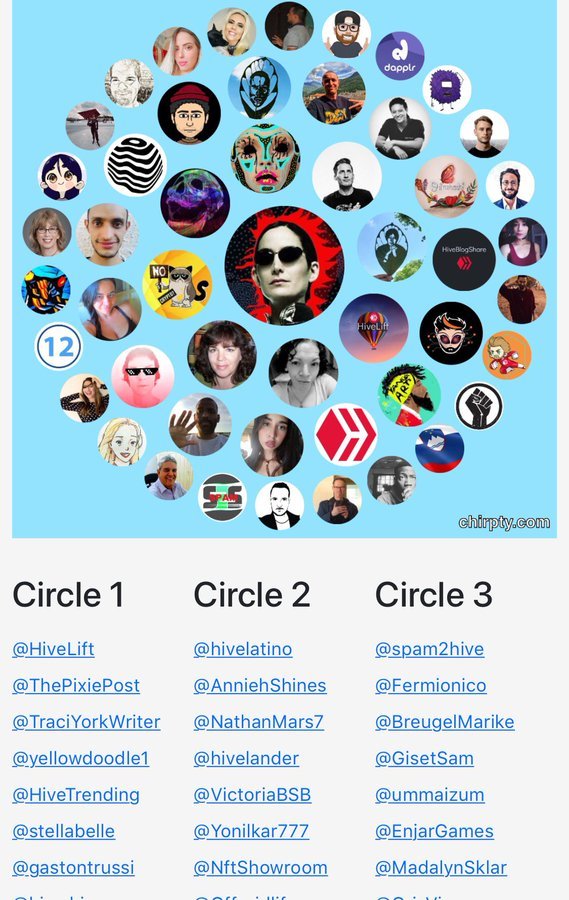 make yours at https://chirpty.com/
I forgot about myself and Hive for several hours and got interested in learning a new trend in CryptoTwitter, the #chirpty circle image. In the process of engaging with Rachel, she ended up following me (@hivepeople account). This was very exciting to me, but totally unexpected. It's been quite a long time since someone kinda famous has followed me, so I was of course very excited about this. And this also made me more self-conscious about what i tweet.
Once I had generated my own #chirpty circle, I gave Rachel a shoutout, because hers was the very first CryptoTwitter chirpty image I had found, and after seeing hers, I knew I would have to do one also....
She did respond to my tweet:

I'm showing you all this not to fluff myself up, but to make a point: we have to get out of our bubble and engage with other people in CryptoTwitter. We can talk about things that matter to them....that's how we make new friends outside of Hive. And no, I didn't mention Hive to Rachel during this entire conversation (it's pretty obvious already since my account name is HivePeople, LOL)......doing so probably would have made her not follow me. I hope you all understand this.
I am really proud of our Hive Swarm on twitter, don't get me wrong. I just think we gotta get a bit smarter and more conscious of what we are doing and how energy is being rewarded. Keep tweeting for sure. Just think about your followers too.
Well, now the pressure is on. I have to create more value from my hivepeople twitter account because Rachel Wolfson is following me.
Cheers
Stella