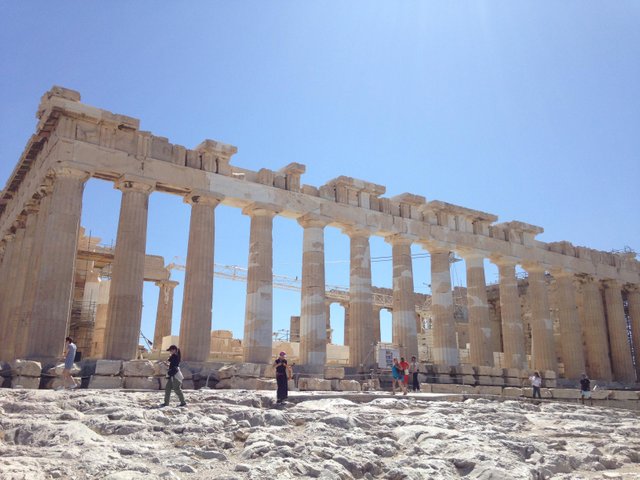 The Parthenon
The best part of Athens, Greece was definitely the Acropolis.
The Acropolis contains what's left of many different ancient structures including the Old Temple of Athena, the Erechtheum, the Theatre of Dionysus and of course, the most-notable Parthenon.
Unfortunately, I lost some of the other pictures I took while visiting the historic citadel but luckily, I was able to save some of my favorites.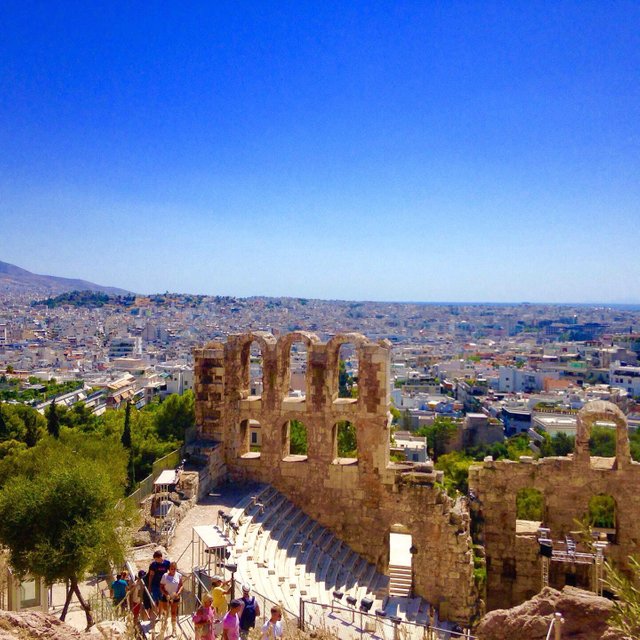 Theatre of Dionysus
The Theatre of Dionysus is located on the southern slope of the Acropolis hill, and is the place where all the remaining classical Greek plays were first presented.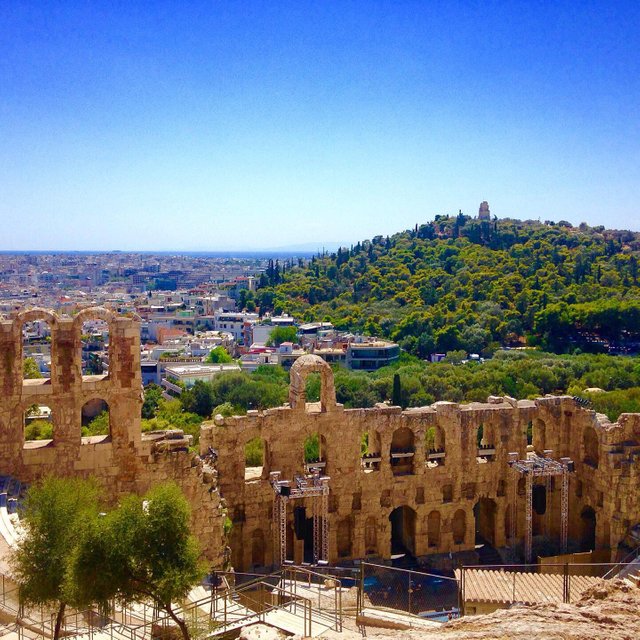 Theatre of Dionysus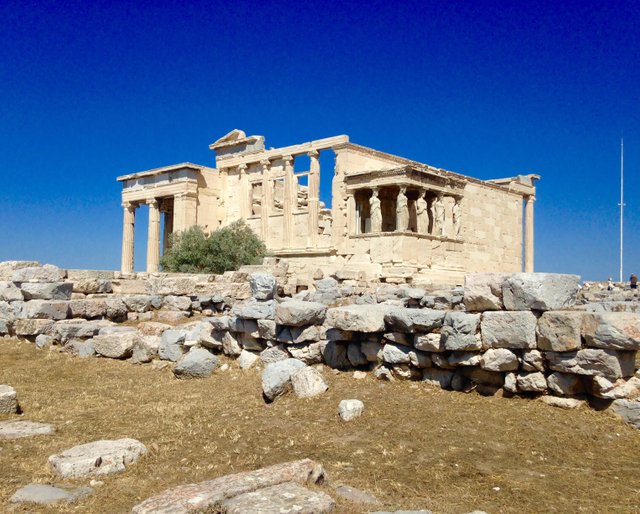 The Erechtheum
The Erechtheum or Erechtheion is a temple located on the northern side of the Acropolis. Construction of the temple began in 421 BCE and finished in 406 BCE. The Erechtheum served as a temple for Athena and Poseidon. The east side of the temple was devoted to Athena (it housed a sacred wooden statue of her) and the western part served the cults of Erechtheus and Poseidon. The west side of the temple also contained the altars of Hephaestus and Erechtheus' brother, Boutes.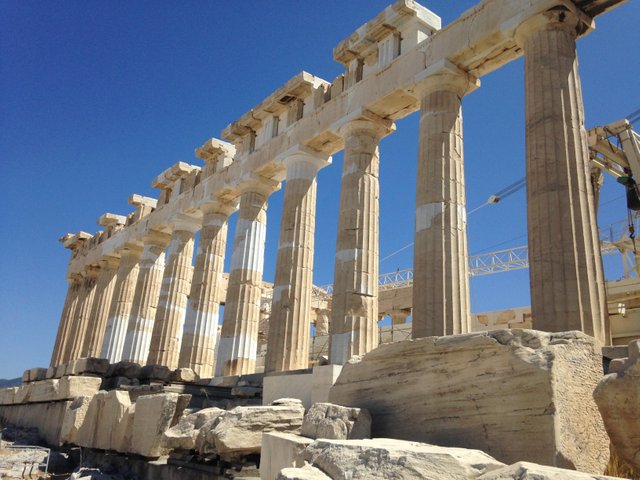 The Parthenon
Dedicated to Athena, the beautiful marble temple was constructed between 447 BC and 432 BC and is a whopping size of 228ft by 101ft and a height of 45ft.
Over one million people visit the Acropolis each year and trek shoulder-to-shoulder atop the significant hill. Whenever I visit ancient sites, I always wonder what it would be like if every little piece of all these structures still stood tall. If they were complete.
If I ever visit Athens again, I certainly will be spending all my time around the Acropolis. With the amount of history and everything the area has to offer, I could spend hours exploring or perhaps diving into Homer and Plato while sitting somewhere on top of Filopappou Hill.
Thanks for coming by! Don't forget to follow! :)