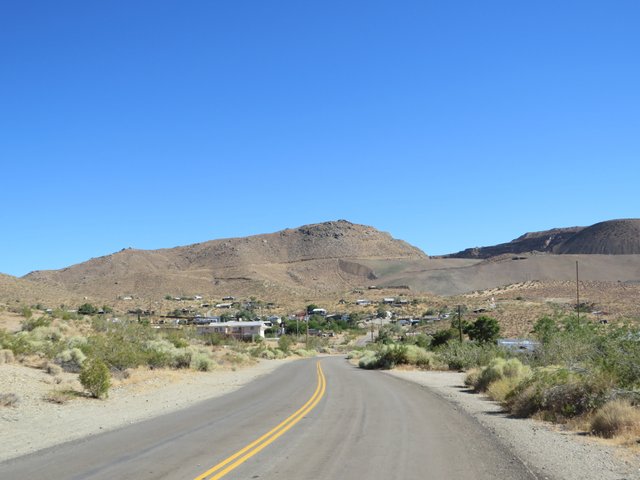 On the way home from Bishop the other week I stopped by Randsburg, CA. Randsburg was once a bustling town located on top of a goldfield in the Mojave Desert, but like most mining towns is in a state of decay and population decline. I think I spotted one of the residents still in his old truck...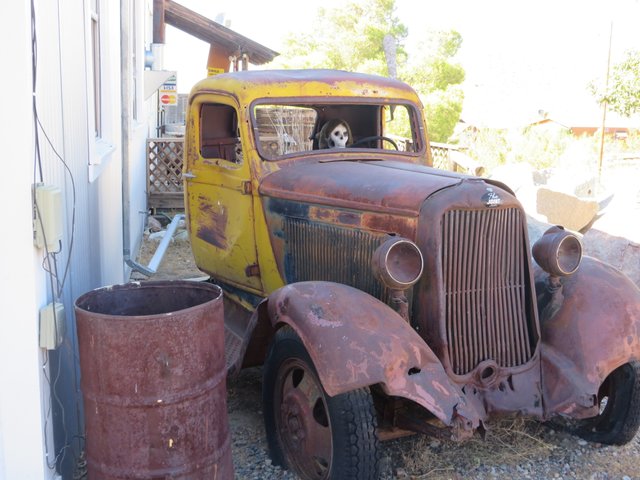 The mine that put Randsburg on the map was called the Yellow Aster mine. It was discovered in 1895 by 3 prospectors, Frederic Mooers, John Singleton and Charles Burcham. The mine would produce $12,000,000 worth of gold during it's lifetime and most recently a Canadian mining company bought the mine and re-ran millions of dollars worth of rich gold bearing tailings that had been tossed aside because the gold content wasn't high enough for the 1800's miners.
The town now has around 60 residents. One old timer I spoke to just outside of the bar had moved to the town when he was only 6 years old. He told me some short stories about the Canadian company, a jerk of a man who now owned half of the town and how he loved it there. Then his friend pulled up in this beautiful, classic Thunderbird.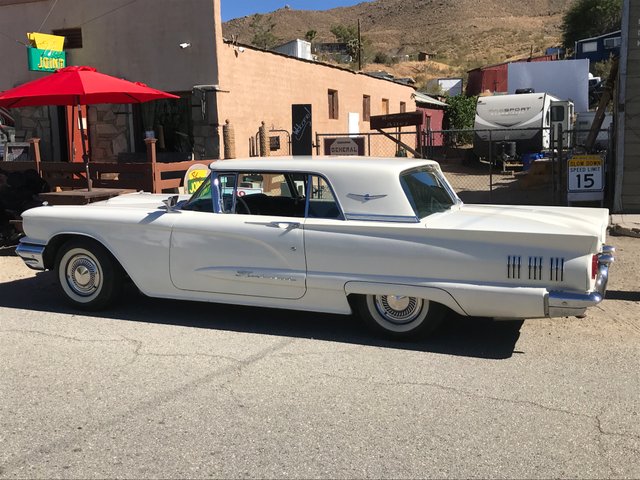 I asked the owner if he had restored it. He said no, he had bought it off a divorcee for a bargain. Lucky guy!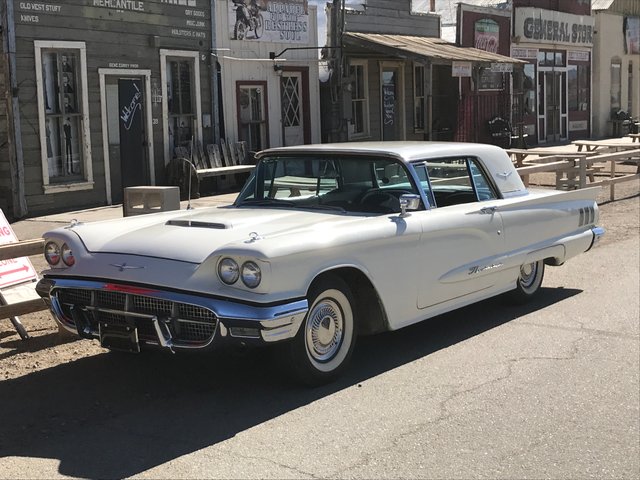 Many of the buildings on the main street are over 100 years old. I know that's not very old to the rest of the world, but it's pretty old for the US, especially out in the middle of the desert.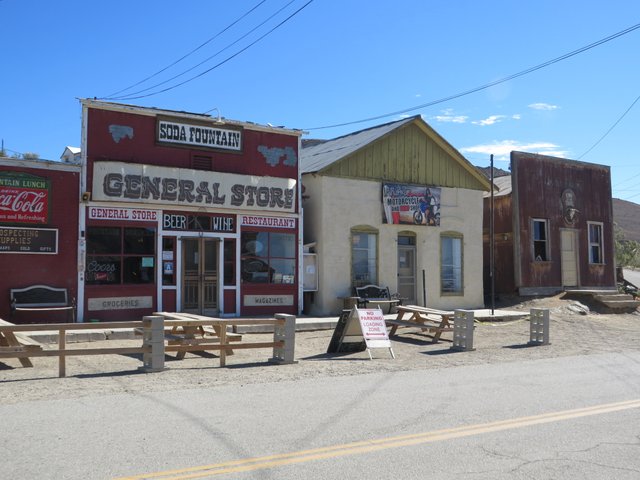 Several of the old businesses are now antique stores with huge inventories from a bygone era. Unfortunately, due to COVID they were all closed when I stopped by.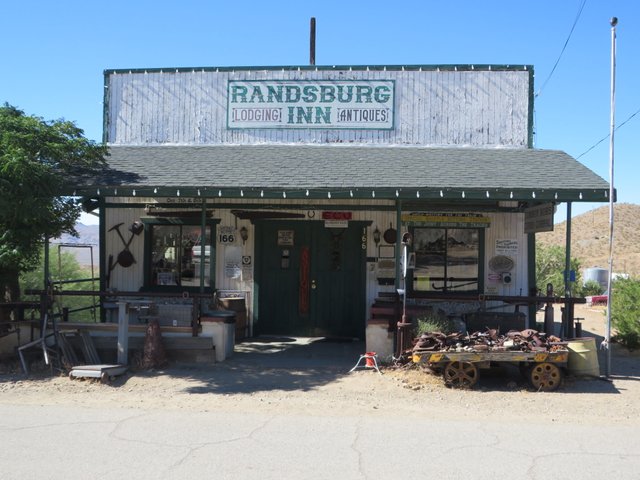 Then there is the 5 stamp mill. A very cool, old piece of machinery used to crush rock into small pieces so the valuable gold, silver and other minerals can be leeched out with acids & mercury.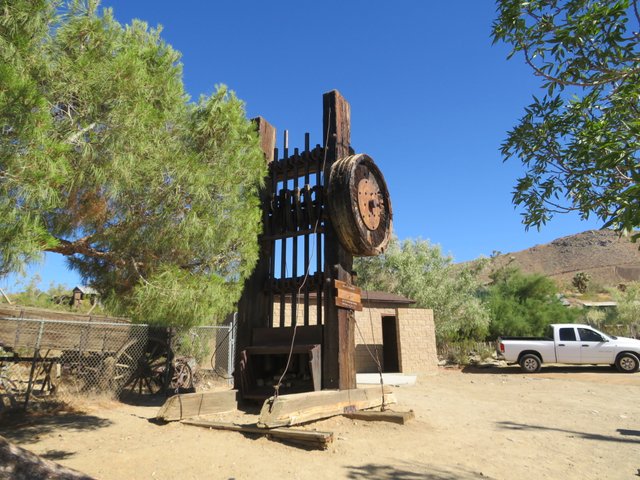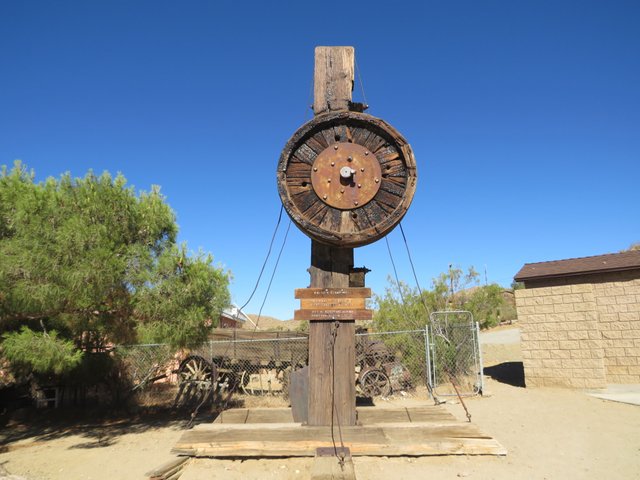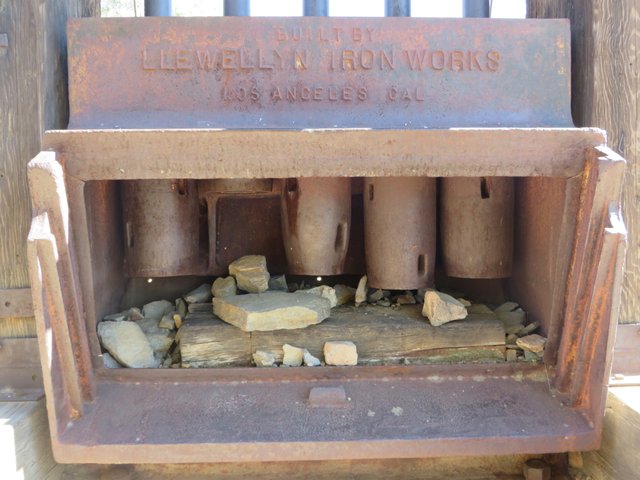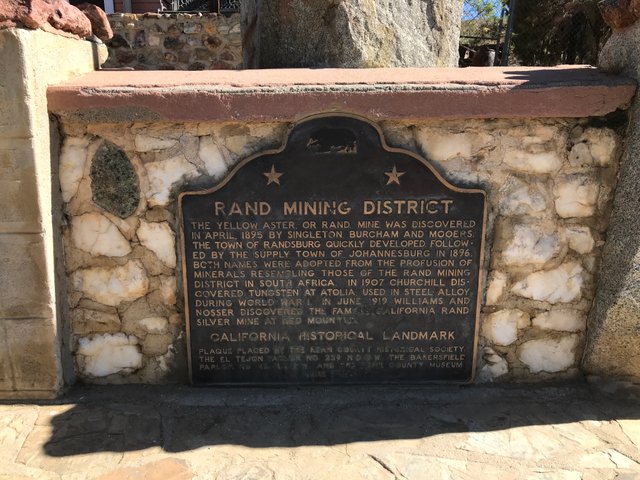 Next to the stamp mill is a small museum, which was also closed due to the virus. But one thing of note, the residents were so proud of their mines they built the walls of the museum using quartz ore. This piece is specifically filled with malachite, which is a copper mineral.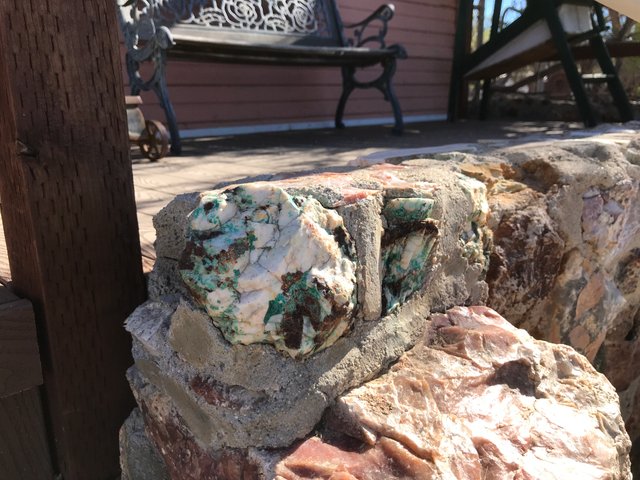 When I was leaving Randsburg I decided to take a back road out to see some other small mines and visit another famous mining district, Atolia, which was the largest tungsten mining district in the US during its heyday around 1910. I'll post about Atolia next time.
Thanks for reading!