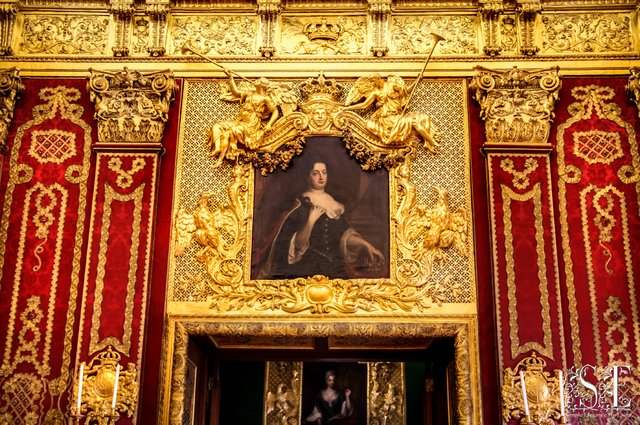 I only got to spend about a day in Berlin, but I took full advantage of it!
One of my favorite places that I have visited -- and my very favorite place in Berlin specifically -- is the beautiful Schloss Charlottenburg, or Charlottenburg Palace.
This entire place is stunningly baroque. In case you hadn't realized this one, baroque architecture is my absolute favorite style of architecture. I love the richness of detail, the use of color and light...it's splendid. Enough of the techniques have been lost that today, no one is really sure just HOW baroque artisans and craftsmen did what they did. (Maybe it was the same aliens that helped with the Pyramids and the Great Wall? 😜)
I spent a wonderful morning at this beautiful place. The neat thing was that they had no problems with anyone taking photos, you just had to pay a few euros extra. I like this plan! I am more than willing to pay a small fee (and it really was very small, I think it was something like 3 dollars) in order to get my own photos of a beautiful place. Can we make that a standard for tourism, please?