If you've ever been to Australia on holiday you probably think you are going to see Kangaroos everywhere. They aren't rare by any stretch of the imagination, but they are also not common, certainly not in the cities (which is where most Australians live - I know you think it's all Crocodile Dundee and all that guff, but in reality 89% of us live in cities, making us one of the most urbanised countries in the world.)
But if you =have ever flown into Melbourne's Tullamarine airport, just a few hundred metres from the airport fence there are a whole heap of Kangaroos - they all live in Woodlands historic park.
So let's have a look at a few photos -
Here is a classic mob of kangaroos blending in as they like to do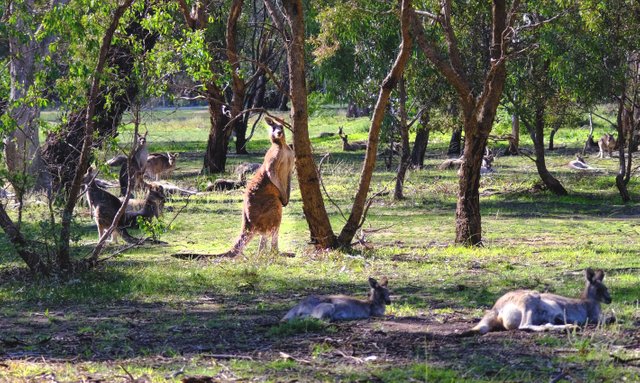 We actually got stuck in the middle of the mob as they got spooked by a dog, to see them bounding either side of us (at an appropriate socially distance) was quite special - they really are a) fast b) powerful and c) graceful.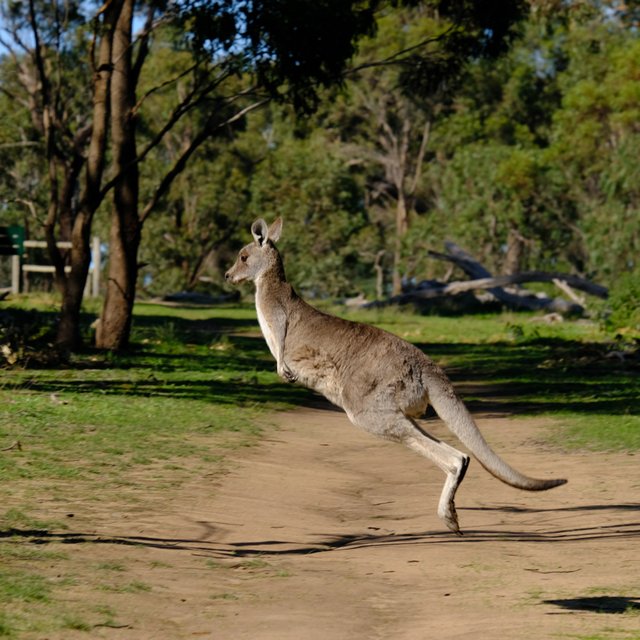 Here are a couple of smaller ones that we stumbled upon the forest area of the park - unlike most animals they tend to look you straight in the eye and never really seem spooked - probably because they know in three hops they can be gone.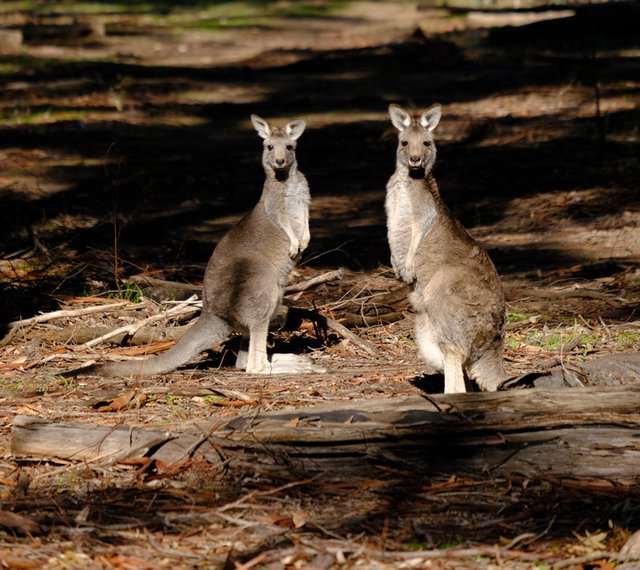 If you spent any time in the airport you would have seen a Qantas plane with it's distinctive red tail, here's a (blurry) photo of a kangaroo doing a pretty darn good impression.