En Andalucía los pueblos estaban siempre alejados de la costa por temor a los piratas berberiscos. Se buscaba la seguridad de la montaña donde la defensa es mucho más fácil.
Con el tiempo las ciudades han ido buscando la costa por el negocio que da para el turismo y buscar zonas llanas sin cuestas donde desplazarse mejor.
In Andalusia the villages were always far from the coast for fear of Barbary pirates. They sought the security of the mountains where defence was much easier.
Over time the cities have been looking for the coast for the business that it gives for tourism and to look for flat areas without slopes where they can move better.
Al Oeste de la provincia de Málaga se encuentra el pueblo de Manilva. Situado en lo alto de la montaña, está rodeado de campos cultivados de vides. La uva de Manilva es famosa por su dulzor.
In the west of the province of Malaga is the village of Manilva. Situated high up in the mountains, it is surrounded by fields cultivated with grapevines. The Manilva grape is famous for its sweetness.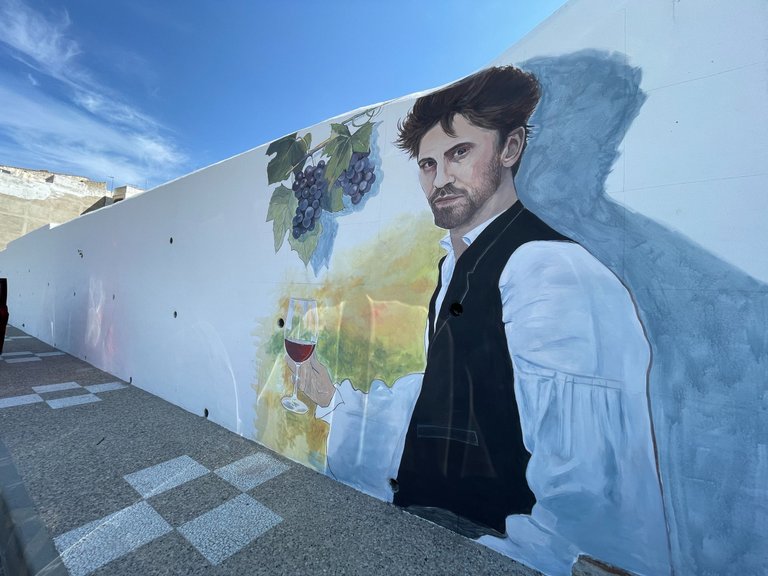 Las vistas desde sus calles son maravillosas. Desde Manilva se divisa toda la costa oriental de Málaga hasta Cádiz, Gibraltar y las costas africanas en el horizonte los días claros.
The views from its streets are marvellous. From Manilva you can see the whole of the eastern coast of Malaga as far as Cadiz, Gibraltar and the African coast on the horizon on clear days.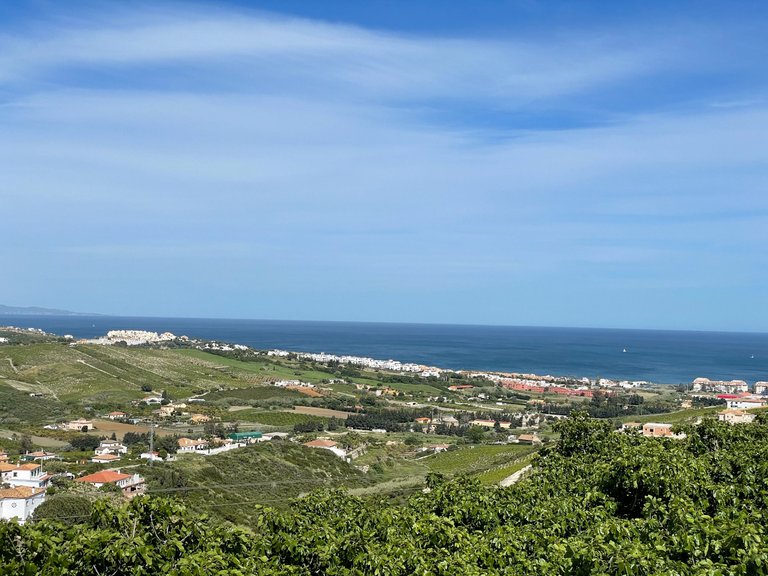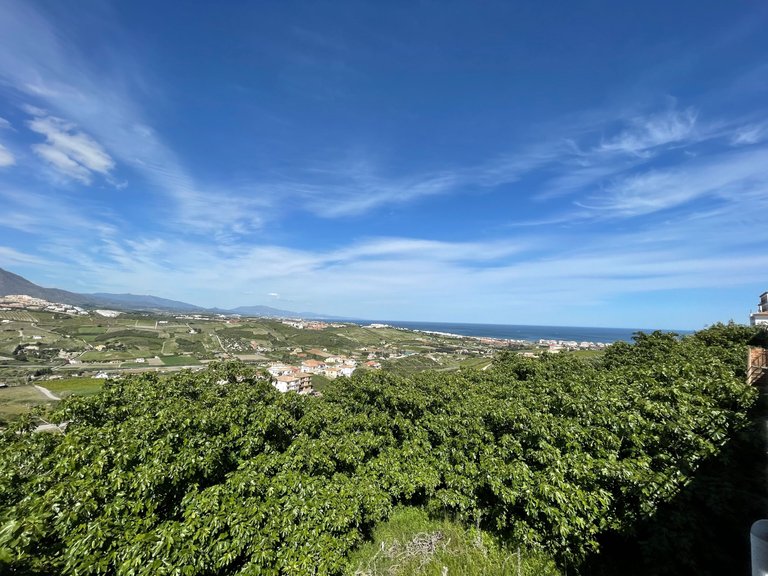 En el paseo hay bancos con dibujos con escenas de la cosecha de la uva. Cuando llega la maduración de la fruta, Sobre Agosto, los mismos agricultores ponen sus puestos de venta en la carretera del pueblo donde puedes comprar las cajas repletas de racimos de uvas. El vino de las cepas de Manilva de la variedad moscatel son muy conocidos.
On the promenade there are benches with pictures with scenes of the grape harvest. When the fruit ripens, around August, the farmers themselves set up their stalls on the village road where you can buy boxes full of bunches of grapes. The wine from the Manilva vines of the Muscatel variety is well known.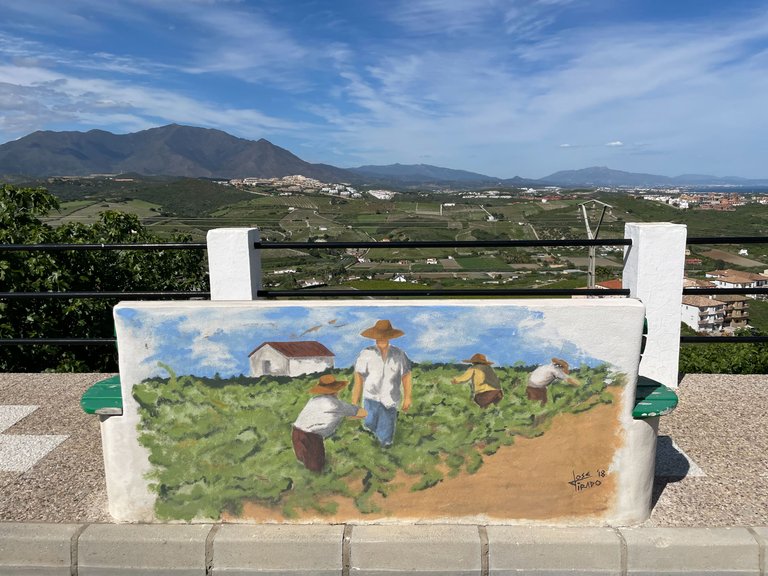 I used a web translator for english text (DeepL)
Photos by @cuvi taken with an Iphone 12 Pro
2021 All rights reserved
Fotografías de @cuvi hechas con un Iphone 12 Pro. 2021 Reservado todos los derechos.
By @cuvi,
Creador de contenido desde 2016
Content creator since 2016