En Florencia puedes entrar a los museos más prestigiosos de Italia. En esta preciosa ciudad está la Gallería degli Uffizi y la Galleria Palatina entre otros. Puedes estar varias semanas sin salir de los museos de Florencia. Pero las calles de esta preciosa ciudad es el mejor museo. Se podría decir que cada metro cuadrado de Florencia es una obra de arte.
In Florence you can enter the most prestigious museums in Italy. This beautiful city is home to the Galleria degli Uffizi and the Galleria Palatina among others. You can spend several weeks without leaving the museums of Florence. But the streets of this beautiful city are the best museum. You could say that every square metre of Florence is a work of art.
La Puerta del Paraíso o Porta del Paradiso se encuentra en la Piazza del Duomo. Aunque es una copia, sigue siendo espectacular.
The Paradise Gate or Porta del Paradiso is located in the Piazza del Duomo. Although it is a copy, it is still spectacular.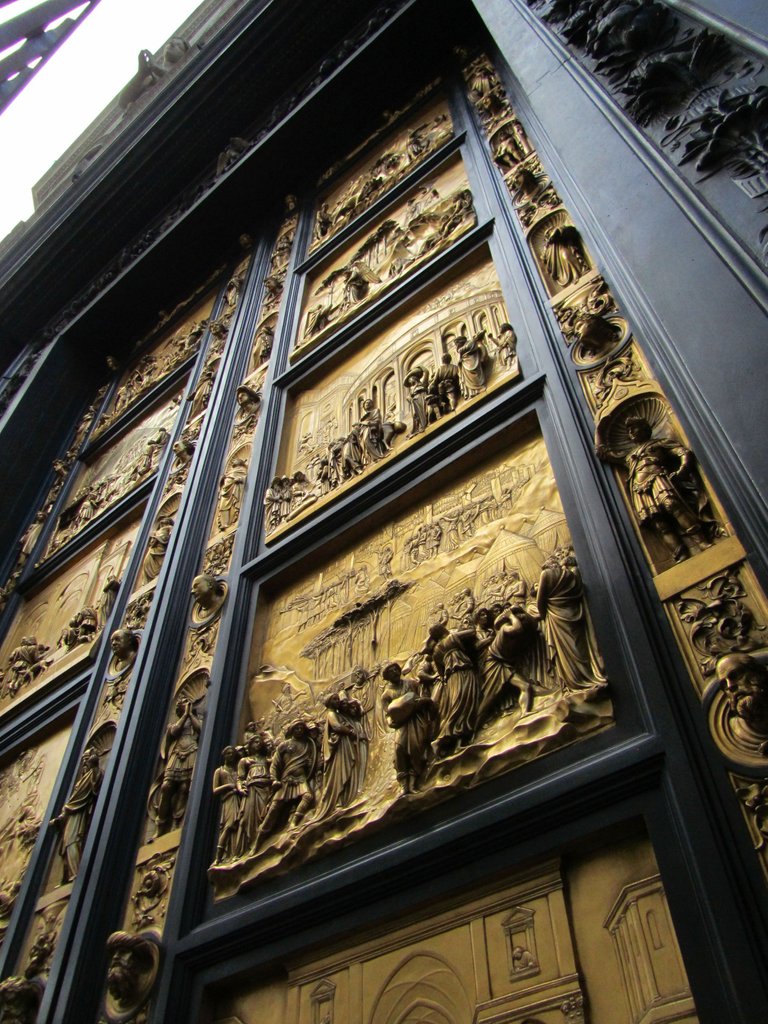 En la Piazza della Signoria se encuentra el Palazzo Vecchio y a su alrededor hay esculturas como la de Perseo y Medussa o la del David de Miguel Ángel. Aunque son copias siguen siendo obras de arte.
In the Piazza della Signoria is the Palazzo Vecchio and around it are sculptures such as Perseus and Medusa or Michelangelo's David. Although they are copies, they are still works of art.
La parte superior de la puerta y la fachada de la Catedral de Santa María del Fiore. Aunque la entrada a la catedral es gratuita, puedes estar horas viendo los detalles del exterior.
The upper part of the door and the façade of the Cathedral of Santa Maria del Fiore. Although entrance to the cathedral is free, you can spend hours looking at the details of the exterior.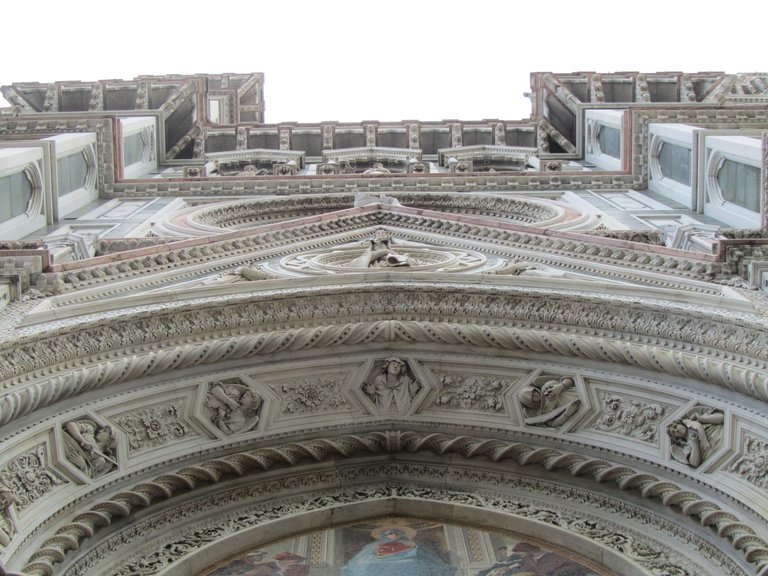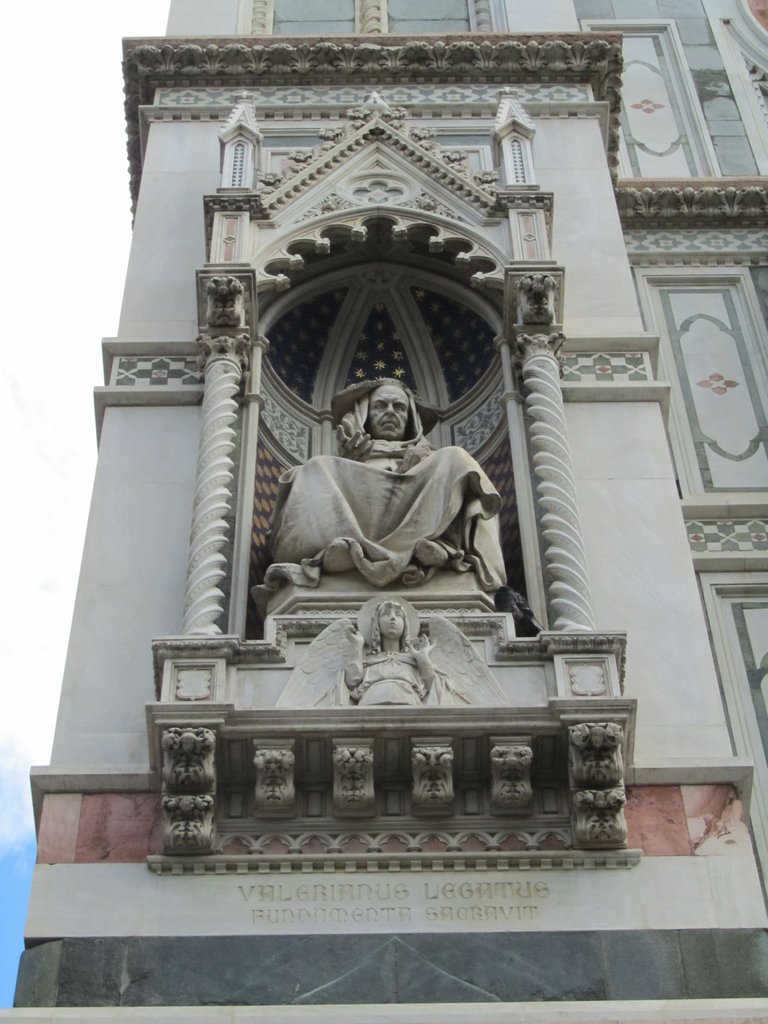 Photos by @cuvi taken with an Canon SX210 IS
2021 All rights reserved
Fotografías de @cuvi hechas con una Canon SX210 IS. 2021 Reservado todos los derechos.
By @cuvi