Alcalá es un pueblo blanco de la Sierra de Cádiz. Lugar tranquilo y alejado de otra población, hecho que hizo de este bello lugar, parada obligatoria para todo el que viajaba por Cádiz. Lo mismo ocurría militarmente, por lo que fue un punto clave en la época romana y objetivo en las guerras entre árabes y cristianos o más adelante en la guerra de independencia con Francia.
Alcalá is a white village in the Sierra de Cádiz. It is a quiet place, far from any other town, which made this beautiful place an obligatory stop for anyone who travelled through Cádiz. The same happened militarily, which is why it was a key point in Roman times and a target in the wars between Arabs and Christians or later in the war of independence with France.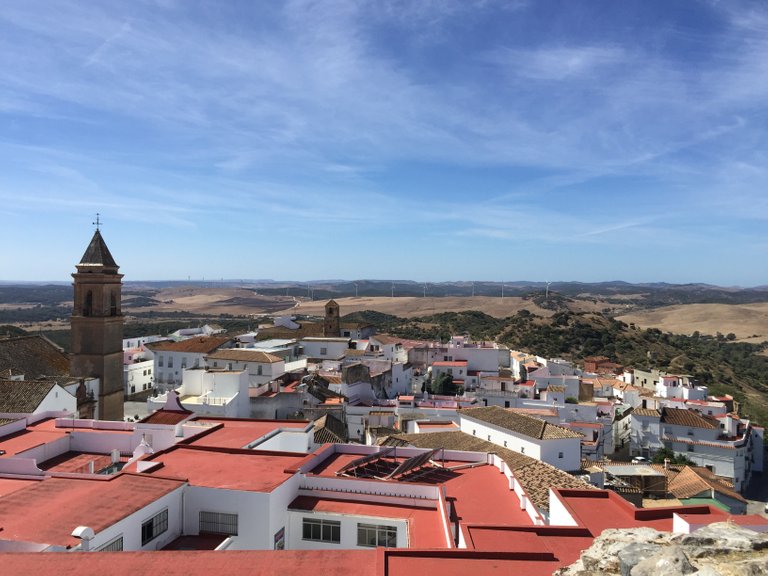 Los paisajes a su alrededor son muy variados. Por el Este tiene la sierra del Parque de los Alcornocales y al Oeste la comarca de la Janda con grandes extensiones de agricultura y ganaderías de reses bravas.
The surrounding countryside is very varied. To the east is the mountain range of the Parque de los Alcornocales and to the west the region of La Janda with large areas of agriculture and cattle ranches.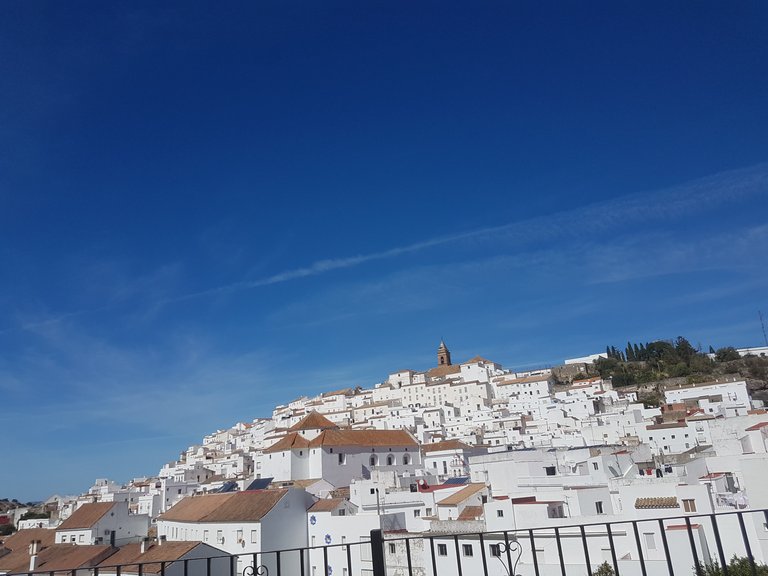 Subiendo por la cuestas que suben a la plaza del ayuntamiento encontramos los pocos restos de la muralla del castillo que aun quedan en pie. Las que no han aguantado el paso de los años han sido sustituidas por viviendas.
Climbing up the slopes that lead to the town hall square we find the few remains of the castle walls that are still standing. Those that have not stood the test of time have been replaced by houses.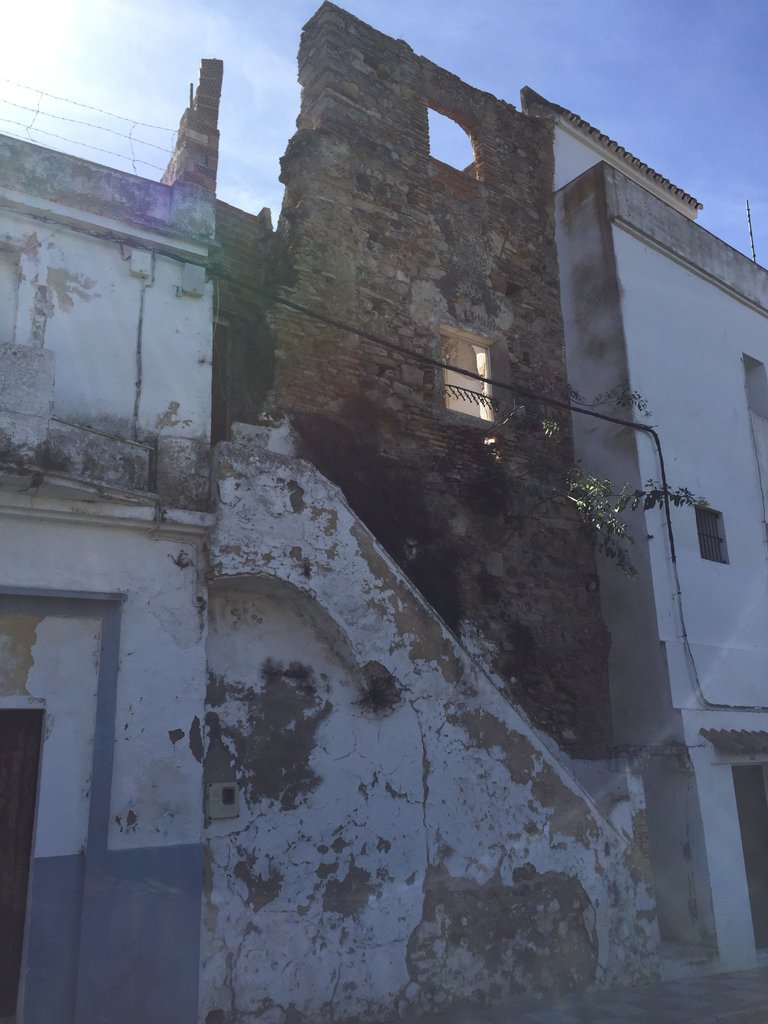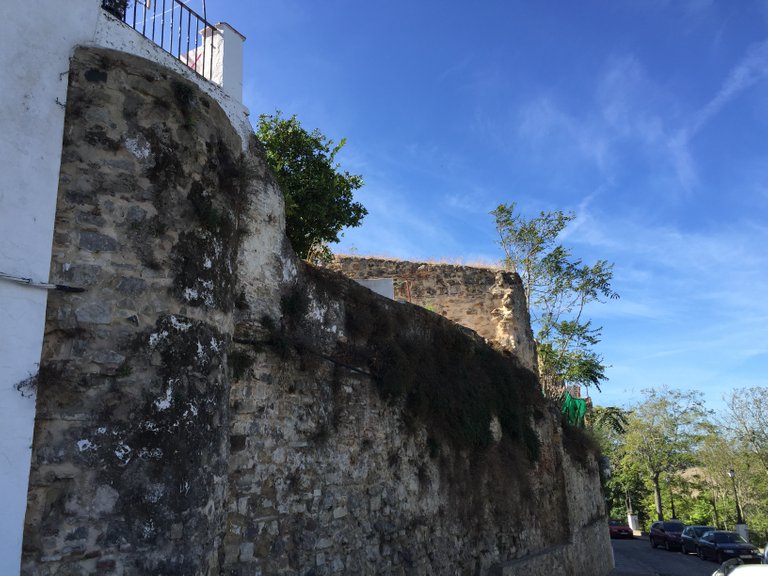 En lo más alto del pueblo se encuentra la iglesia y el ayuntamiento en la misma plaza.
En lo más alto del pueblo se encuentra la iglesia y el ayuntamiento en la misma plaza.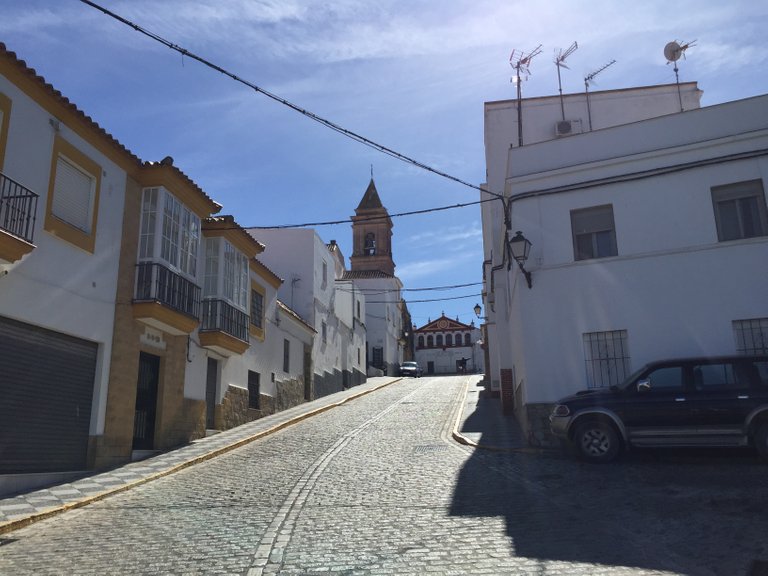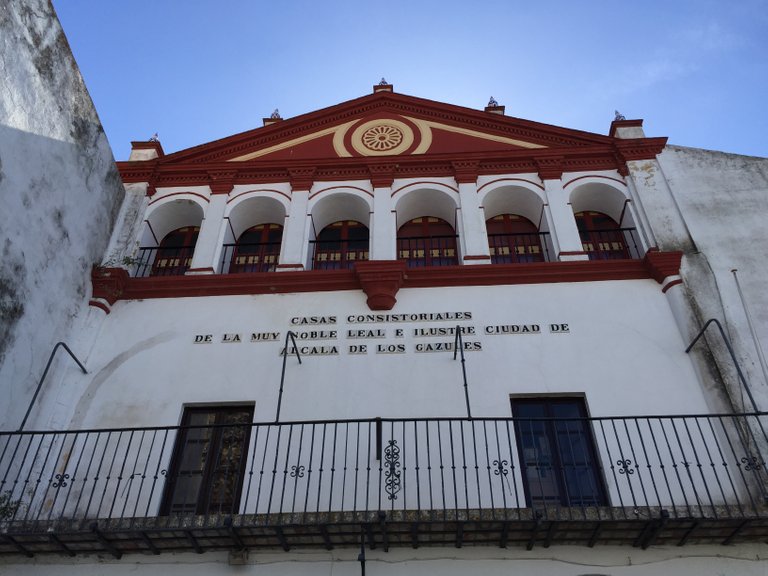 Su construcción es del año 1553.
It was built in 1553.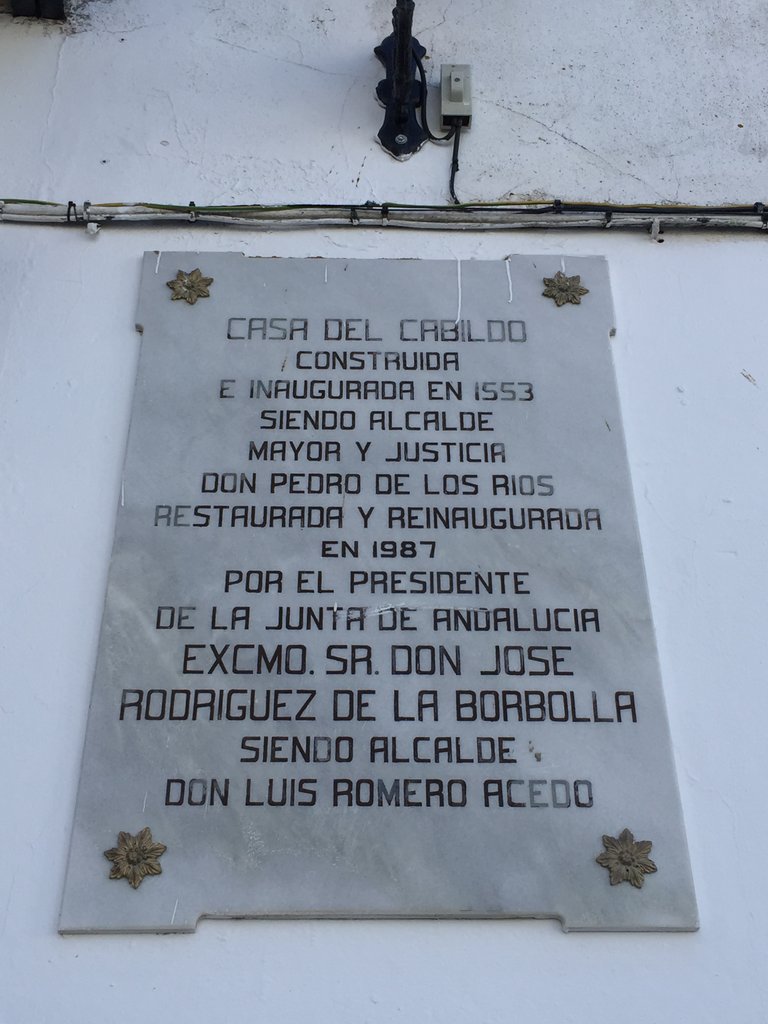 Las calles son estrechas, limpias y adornadas con macetas cubiertas de geranios y gitanillas.
The streets are narrow, clean and adorned with flowerpots covered with geraniums and gitanillas.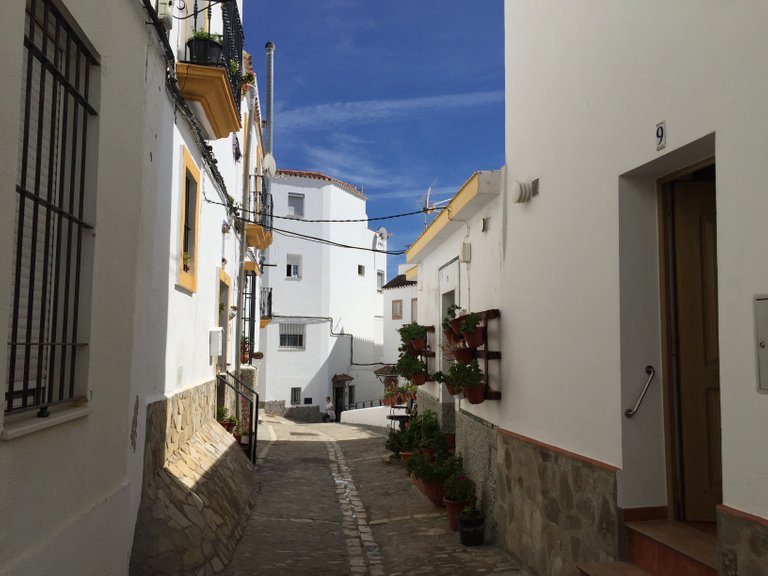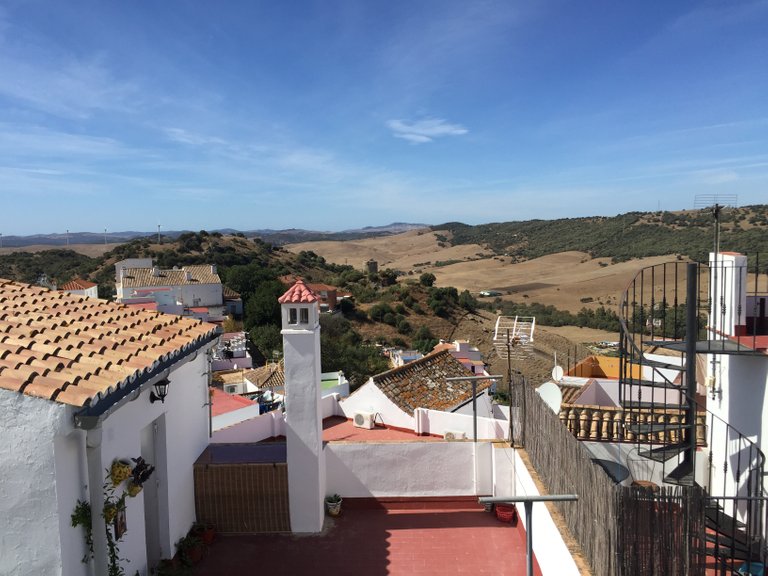 Photos by @cuvi taken with an Iphone 6
2021 All rights reserved
Fotografías de @cuvi hechas con un Iphone 6 . 2021 Reservado todos los derechos.
By @cuvi