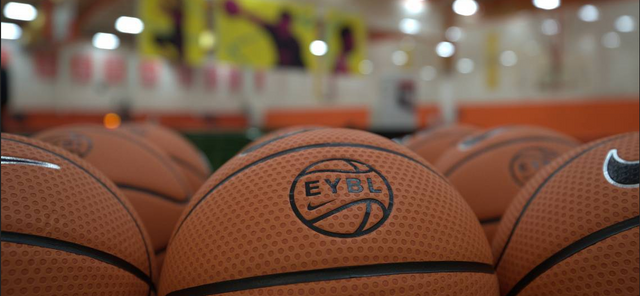 There are a few newfound problems in College Basketball Recruiting and it requires a frank discussion.
Recruiting provides fans with hope or doom for the future, there are sites and entities completely dedicated to college sports recruiting (Football and Basketball, but mostly Football). Excitement and hope springs when there is hype around a particular recruit and they show an interest toward a particular school. The hype is furthered by the designation of a star rating, ranking, and an evaluation score without regard to how the particular recruit fits a particular school. The idea that merely recruiting in a paint by numbers approach with 4 and 5 star players would yield positive results and this has been debunked in the past five seasons. Talent matters, but fit matters more. Perhaps more alarming is the idea that the star ratings are a true indicator of talent, which leads us to our current conundrum in the COVID-19 Pandemic.
Coaches and media are operating on less information or are disregarding information.

The Class of 2021 is Risky
Recruits use the Summer between their Junior and Senior Years of High School to show their wares in a competitive environment that provides the closest experience to NCAA Division I Basketball. There are no scrubs in the Shoe Circuit, these are regional All-Star Teams on the High School Level competing in games with the highest level of teammate and opponent competency. It is a true apples-to-apples environment for recruits to impress and coaches to evaluate. The rules are uniform and are the closest to the College Basketball experience compared to the High School Basketball experience, which is idiosyncratic. The U17 circuit is the highest level of play on the three major Shoe Circuits (Nike, Adidas, Under Armour) and getting the opportunity to play more than one Summer is either an indicator of a player's talent level or the dearth of talent in a particular region.
The U16 or E16 circuit is geared for rising High School Sophomores and Juniors, it is the precursor to the U17 circuit that some of the players may reach at earlier age. The downside with this circuit is that while there is an apples-to-apples experience, there are downsides to the evaluation process.
Growth: These are High School Sophomores and Juniors. Growing in height, weight, and other body composition features has positives and negatives. In some cases, it forces a teenager to re-adjust their shot, their position, and how they handle the basketball. From an evaluator perspective, watching a 6'3" Guard as a rising Junior is tricky because the same recruit can become a 6'8" Combo Forward a few months later with a very different approach to the game and new challenges.
Data Available: The U17 circuit typically has data from each game and for each player available. The other circuits have far spottier data and the data may not even be good because the players are simply less developed. Using E16/U16 circuit data alone in making a determination is a problem. It is data that simply cannot be adjusted or cleaned in a way that could be usable or instill confidence from a coaching staff's perspective in a commitment made.
Development: Using the so-called lower circuit data to make decisions alone fails to take into account any sort of skills development made. It is a massive two year leap to go from the U16/E16 circuit to Division I College Basketball, especially at a Mid-Major or High-Major program. High School performances are not indicative of actual capabilities due to the inconsistency of competition and lower competence of teammates.
Coaches are now forced to use spotty data to make evaluations for the Class of 2021.
Shoe Circuit seasons are comprised of 11-16 games with a separate tournament that enables teams to play an extra 3-5 more games. It provides ample opportunity for players to show their abilities and play through bad games.
There are new ways to make up for this lack of an evaluation period. There are scheduled tournaments in Las Vegas that will be streamed so that coaches can watch, whether there will be data and metrics produced is unknown, but the likelihood that there is enough playing time to generate a good enough sample is low.
The transfer market has been very active for a reason. Transfers are more proven talent than the Class of 2021 and have greater value to offset the unknowns of this future incoming class. Shrewd coaches are shortening their number of open scholarships for the Class of 2021.

Consolidation and Possible Dearth of Data
Not enough coaches use data from the Shoe Circuit to evaluate High School recruits. Many still rely on the old-fashioned "eye test" and it has exposed some coaches in the Moneyball Era of College Basketball. While Jay Wright, Chris Beard, Tony Bennett, Greg McDermott, and Scott Drew have thrived, coaches like Mark Fox, Roy Williams, Jim Larrañaga, and Shaka Smart lost their touch.
Access to data is critical. Coaches watching players up close for a one-time viewing may miss something when evaluating talent and it is why it is beneficial for them to have both recordings and detailed box scores of Shoe Circuit games so that they can create their own metrics. For instance, UGA Head Coach Tom Crean may want to track deflections and the only way to do this accurately would be to have recordings of the game. Box scores, player statistics, and team statistics provide the ability to generate advanced metrics that tell a greater story of a player's contribution in the game. Using data and metrics to create comparisons to past recruits to determine fit and ability should be important in the evaluation process.
What happens if access to the data is lost?
One would hope that the sabermetricians (if they are on the staff) have already collected the data. If sabermetricians are not a part of the recruiting process, then coaches are making a grave error.
What does it mean for coaching staffs and the media if the data is not going to be available anymore?
In the case of the media, they are unaccountable so they will hype up whatever recruits they wish with impunity. Facts simply do not matter, just narrative and the average fan eats this up.
However, for coaching staffs, what does it mean when this happens?
The Prepcircuit.com/D1Circuit.com websites are owned by SportsEngine, which is an NBC Sports (Comcast) owned platform. A change was made on May 1, 2020 and the boxscores and player data that was once hosted on the two sites (Adidas, Nike, Prep School Circuits) was no longer accessible. The sites redirected to a general Youth Sports Management site operated by NBC SportsEngine.
Before:
After:
The good news is that the data is not completely lost, it can be found on the individual team web sites. The bad news is that it is unknown given the direction of NBC Sports Engine whether this data would continue to be released.
For instance, below is some of the data available for Team WhyNot.
The uncertainty of data being released to the public and to coaches is a problem for several reasons:
Coaches need the data to make evaluations or at least should need it.
Media need the data to have any sort of credibility to what they report and set proper expectations (they never do).
Fans need the data so that they can keep media accountable (they are never accountable) and have more reasoned expectations.
Under Armour's Financial Woes and a Possibly Uncertain Future
The decline of Under Armour during the past five years is certainly startling for the iconic and innovative performance apparel company from Baltimore, Maryland. Under Armour has been a part of the gentrification and renewal efforts for the City of Baltimore helping the Locust Point neighborhood become a trendy location for 23-35 year olds to live. The rise of ath-leisure and internal mismanagement have harmed Under Armour.
Under Armour is in the process of terminating their relationship with UCLA Athletics worth $280 Million
.
Under Armour has emerged to compete with Nike and Adidas for talent on their own Shoe Circuit. However, in the wake of COVID-19, there have been changes with how they present it.
Above is their
official Twitter page
, which links to the
circuit's website
.
Most people are more familiar with
UAA.io
to access the Under Armour Basketball Circuit, surely that site is operational.
Certainly, the Under Armour Basketball Twitter page promoting a Junior Leadership Conference featuring Jay Bilas and Doris Burke from ESPN would point in the right direction.
This does not look it has anything to do with the
UAA circuit at all
.
The future of this circuit may be none?
Quality over Quantity/Hype/Fluff Should Always Rule, it doesn't... it never does.
From an editorial/publishing stance, it would be disingenuous and wrong to parrot unfounded media narratives for the sake of clicks and false optimism/negativity. Facts and original research should trump strange qualitative terms like "motor", "engine", "scorer", and "fill it up" that mean absolutely nothing. It may mean less in-depth recruiting articles to be published in the future and warnings to be wary of media evaluations and hype.