Facebook has actually morphed into the fascistbook. There are no more needs for a facebook in your life. Especially with the advent and develooment of WEB 3.0.
Other platdorms resting on the blockchain and those without a blockchain backbone promises more interaction and less censorship.
Will you join Parler, Gab, or Bitchute? If so, leave your profile links in comments so I can join you there.

---
Read more: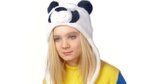 Delete Your Facebook
Source:
https://youtu.be
---
Paypal donations -
https://bit.ly/3eGewYO
Join Reebok affiliate team - https://bit.ly/3iawh4T

---
Share this post:
Facebook | Twitter | Linkedin | Reddit | Xing | Telegram
---