#269 - A pleasant day to all Hiveans! I hope you are all doing well today. Today's photos will take us back to our journey in Batad, a remote village somewhere in the mountainous area of Ifugao which is a part of the Cordillera region.
After we arrived at the house hosting us for a couple of days, we did not waste time and told our guide that we can proceed and hike to the viewing point to have a good look of all the beauty of the rice terraces surrounding Batad.
On our way there to the viewing area, we saw locals who are busy doing their farming works. They recently harvested the farms and they are again starting to till their share of land to plant new seedlings for the next harvest season.
Here is one of the scenes we saw, a lady who is busy harvesting the seedlings which will be planted later on to their farms.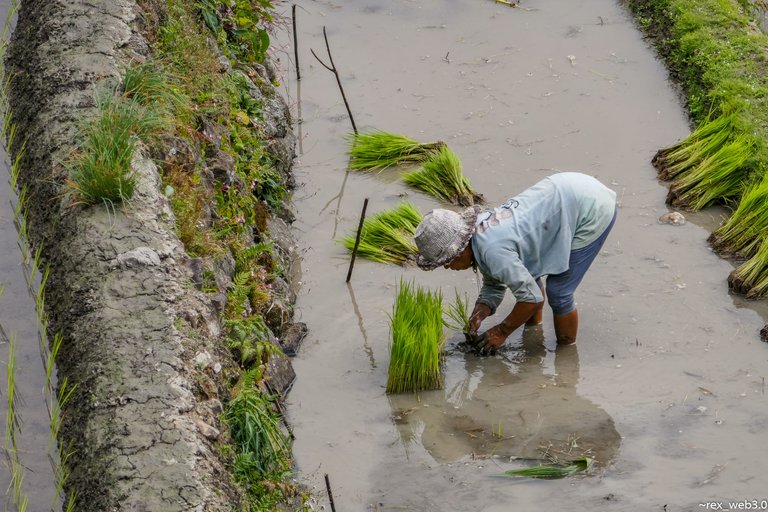 My wife and our guide while we are on our way to the viewing point. We can see that the wall of the rice terraces we are stepping on is already concrete. This is for easier mobility for tourists and locals alike. Before, it was just soil and it gets muddy during rainy days which is slippery and definitely affect the travel time of tourists.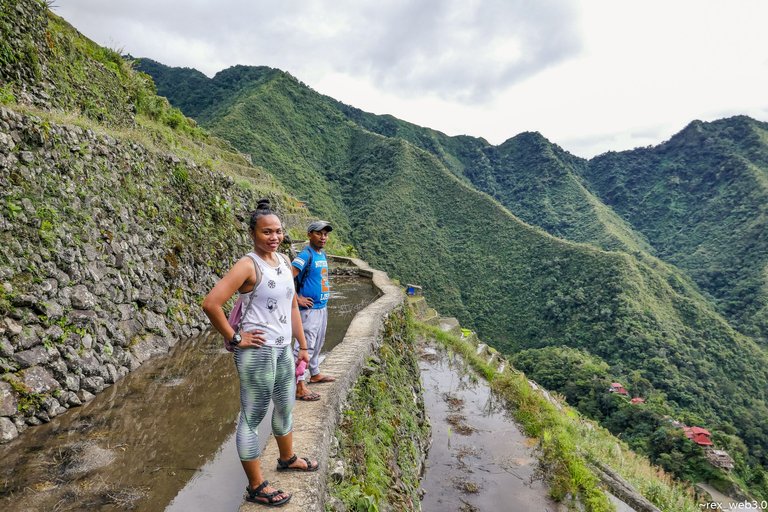 A number of tourists, foreigners and from other regions of the country, making their way to the viewing point. Some of the rice fields are still empty with seedlings because of the recent harvest.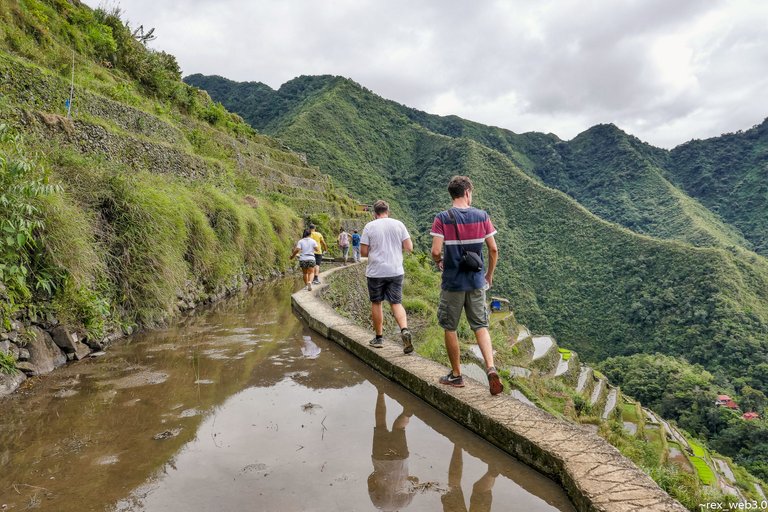 A wide view of the remote village of Batad with the rice terraces and the locals houses in separate parts of the mountains. Most of the farms are still not planted with rice seeds but those with greens are the first one and will be the first also to harvest come harvesting season.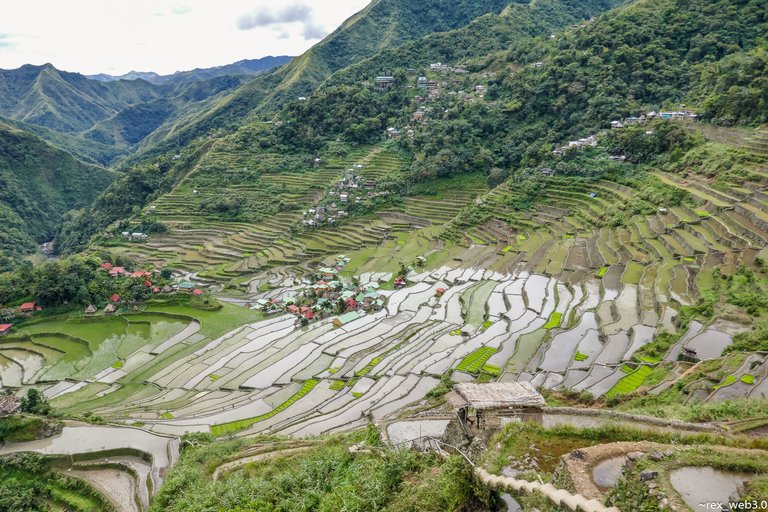 Follow me on my nature travels.
Shot taken in Batad Ifugao, Philippines.
Image/s were shot using Panasonic Lumix ZS110. ~rex