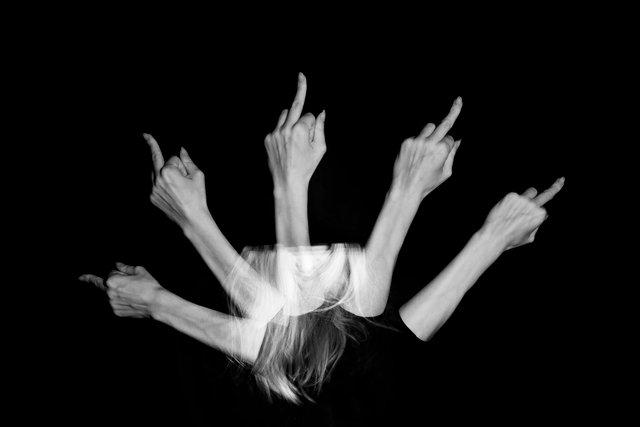 < rant >
As a female member of this human species, and a prominent user of the social media, I'm very pissed off by the current political climate, and not for the reasons you'd think.
Every single day I see posts and articles about female empowerment, girl power, female led companies, pussy power and equality, and it's making me want to gag.
Support you local woman owned cafe! Buy our shitty t-shirts because they have a funny pussy logo on them! You need to give me the job because I'm a girl and you already have two men working similar positions, it's my turn even though I'm not qualified! Our company is proud to tell you we are 70% female and it's the bestest because we have 70% more backstabbing and pickering than majority male companies! HURRAY!
Jesus fucking christ. All this makes me want to kick someone in the pussy.
There is constantly some new challenge or article about raising ourselves and our female friends up to a pedestal because we are so fucking underrated in our holier-than-thou bodies. The fact that you were born with a uterus, does not make you better. Sit the fuck back down. Most of y'all are self centred assholes anyways, ain't no pussy saving that situation.
I don't believe for a fucking second that these movements are doing anything good to women, or anyone else for that matter. You are just making the climate hostile, toxic and unliveable to everyone.
All this nonsense about how repressed the women are and how badly and unequally we are treated makes me pity every single women who gets into this feminist agenda. What you are telling me about yourself is that you are weak and pathetic with zero ounce of self respect. If you need some pink haired lesbian "journalist" on Buzzfeed telling you you matter and you need to stand up for yourself and your rights, I don't think you are strong enough to handle life just yet. Crawl back the way you came from.
Someone who is actually strong and self-confident has no need to push down men and put other women on a pedestal just for their mere existence in the world. Men and women are not equal and there is no need to be, we bring different things to the table.
Butbutbutbut historically woman have been oppressed by men...
You were born in 2001, SHUT THE FUCK UP BITCH, you know nothing. Stop living in the past that isn't even yours.
Seems like the media with their feminist journalist and allies are trying to tell everyone that women are weak and need a some sort of leg up to level the playing field.
Women: Why are you so weak? Who the fuck raised you? Why do you think you are less than a man? Why do you need someone holding your hand on social media so you can feel worthy?
I've never ever felt like me being a female makes me in any sort of disadvantage. Yeah it's not great to shed the uterine lining every month, it's uncomfortable and hurts like a bitch, but that's not anyones fault, it's biology, and men have their own cross to bear. Being smaller than the average man is also not a big deal, there are power tools and it's okay to ask for help. And what comes to work life, I've always been able to prove my worth by doing the work well.
I've always viewed being a female is an asset, not a burden like everyone seems to want me to think. And I don't need you to tell me that.


</ rant >
Ps. I'm talking from a point of view of a woman living in a western society and I acknowledge there are countries were women are treated horribly. I'll happily send all the feminist to those countries to try and change their system, we are fine here.