The first part of this blog focused on the dry and almost inhospitable aspect of the Klein Karoo. You can read that here. With this one I wish to show the contrast ...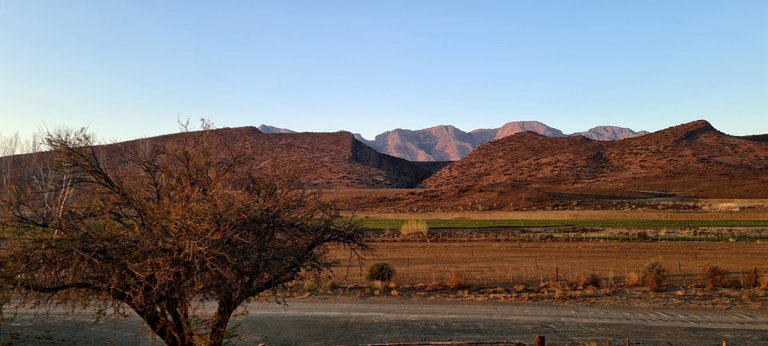 The view from our porch
The region is hot and dry, but there are rivulets of water brought about by rainfall and snow over the surrounding mountains. We were on a working farm where the farmers have become adept at harvesting the water provided by nature.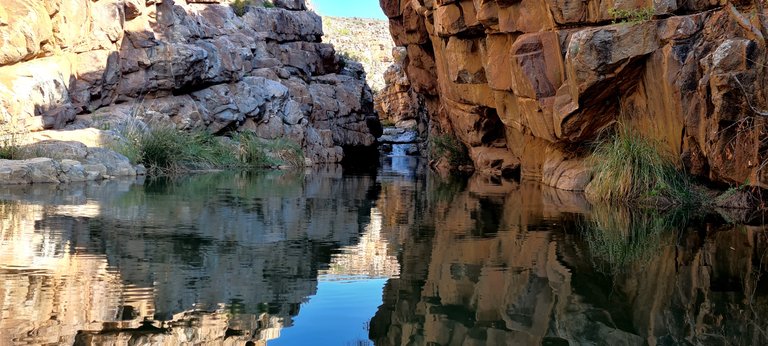 This weir is situated at the bottom of a 'ravine' down which water flows from the Swartberg Mountain. The water is captured in the weir and pumped onto the agricultural land.... maintaining a level just below the weir wall. The water flowing here at the time we were there was from melting snow .... we tried a 'skinny dip' ... but we both lacked the fortitude ...brrrrrrr!
Fact: the Klein Karoo forms part of the Succulent Karoo biome, the most diverse arid biome in the world.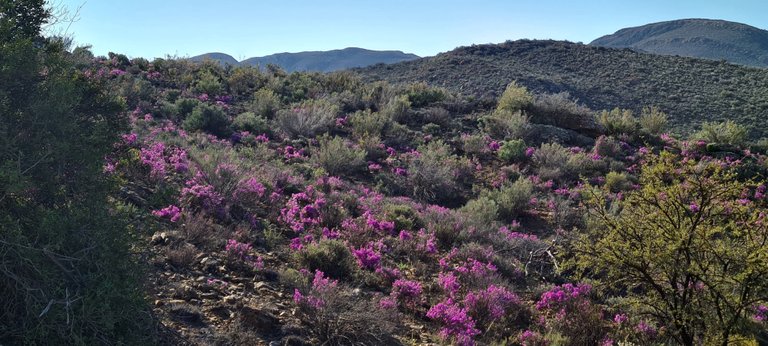 Wild flowers on a slope just 500 metres (approximately) from the following photograph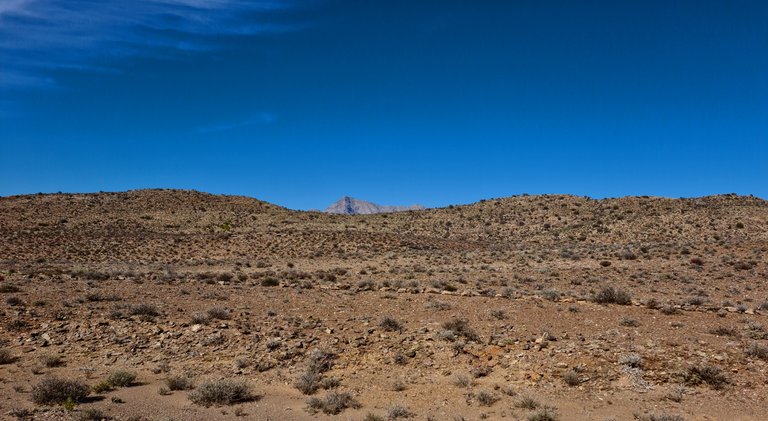 One has to experience the area to fully appreciate the climate and the environment. For now I am going to let the photo's speak for themselves.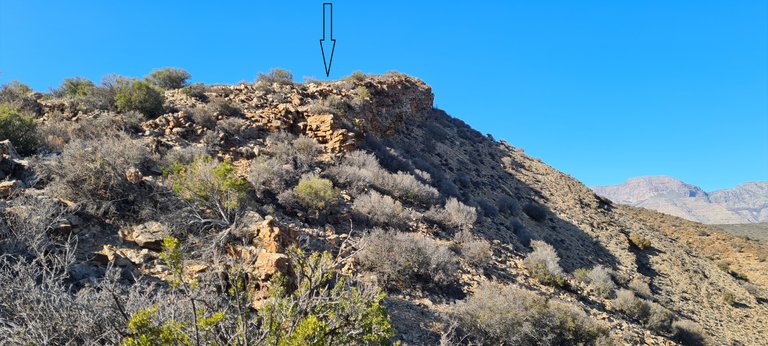 Day three we took a hike up this slope...the following photograph was taken from up here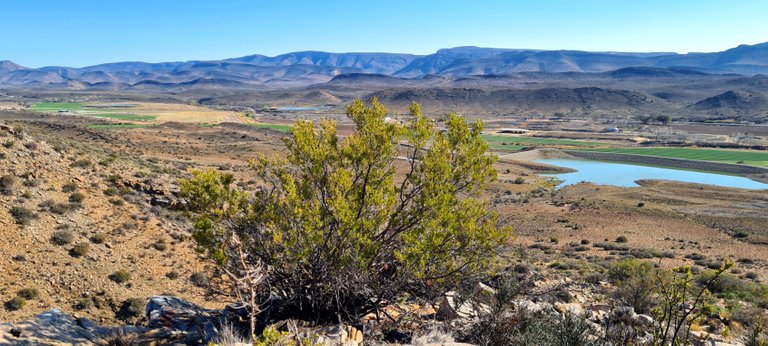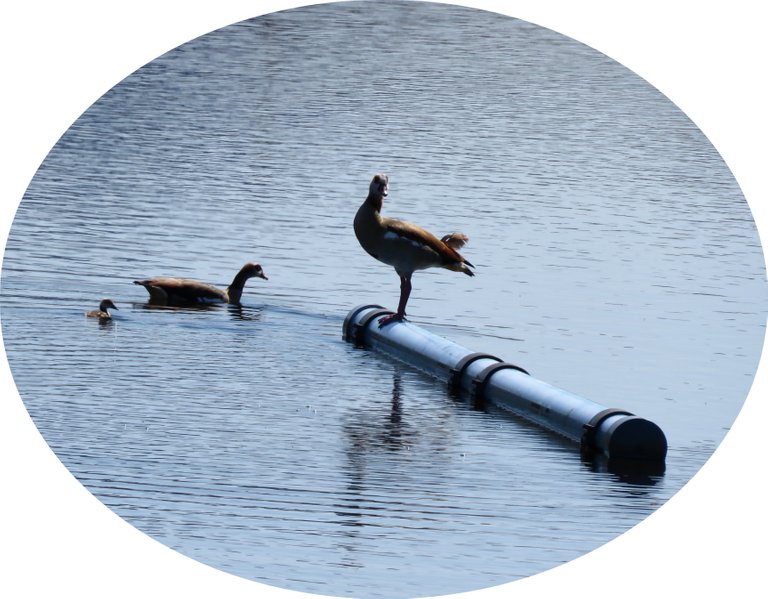 Egyptian Goose stands guard over his partner and gosling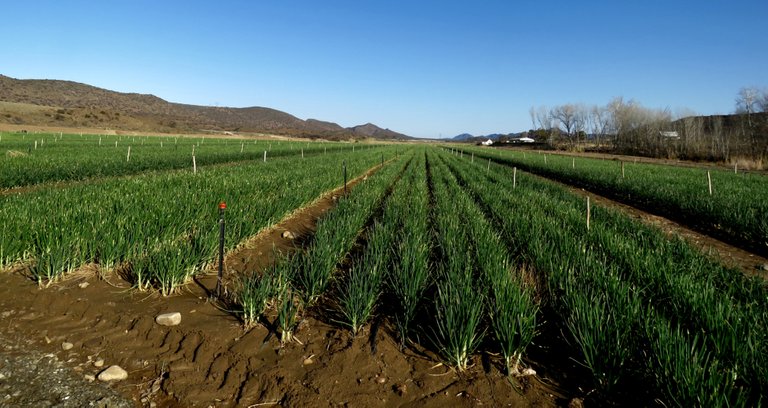 Onion crop
We took a drive to Meiringspoort...20 kilometres away to check out the waterfall ...what a treat.
If it was not for COVID we would never have had the place to ourselves.
A bit about Meiringspoort .... courtesy of that excellent publication Wikipedia..
The pass is a gateway that connects the Little Karoo and the Great Karoo, through a gorge with a 25 km road crossing the same river 25 times in the span of the 25 km.
It runs between the modern town of Klaarstroom in the north, and the town of De Rust in the south. The mountains it crosses are those of the Swartberg range (Afrikaans for black mountain).
Source
Now, I know I digress but I just loved the chirp about the modern town of Klaarstroom (Finished Stream in English) ...so I feel compelled to add some pics of the town...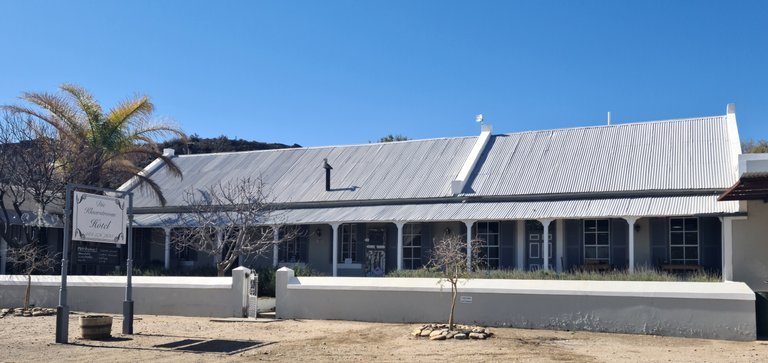 The hotel ...actually very pleasant inside with very friendly staff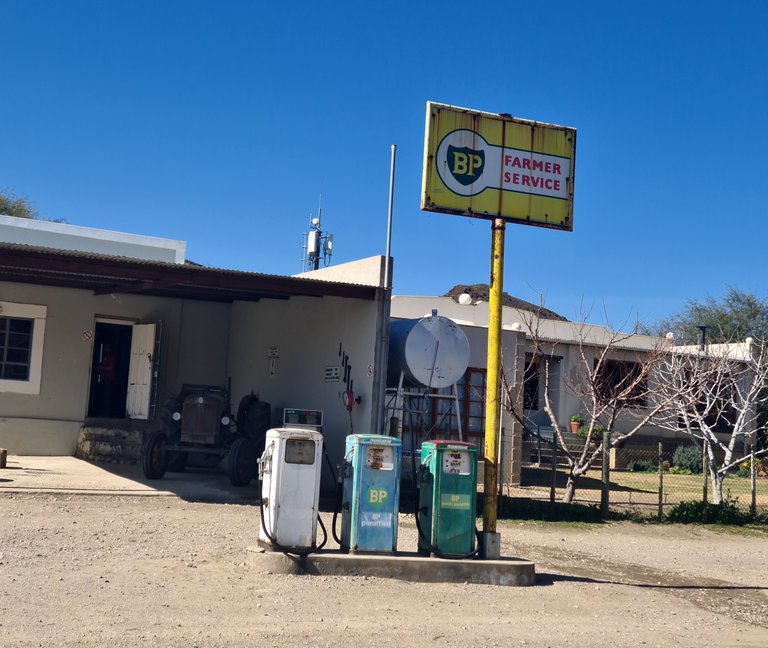 The modern towns only petrol station... modern indeed
Anyway, back to the Meiringspoort Pass at the start of which we find an amazing waterfall not visible from the road. Almost 60 metres high.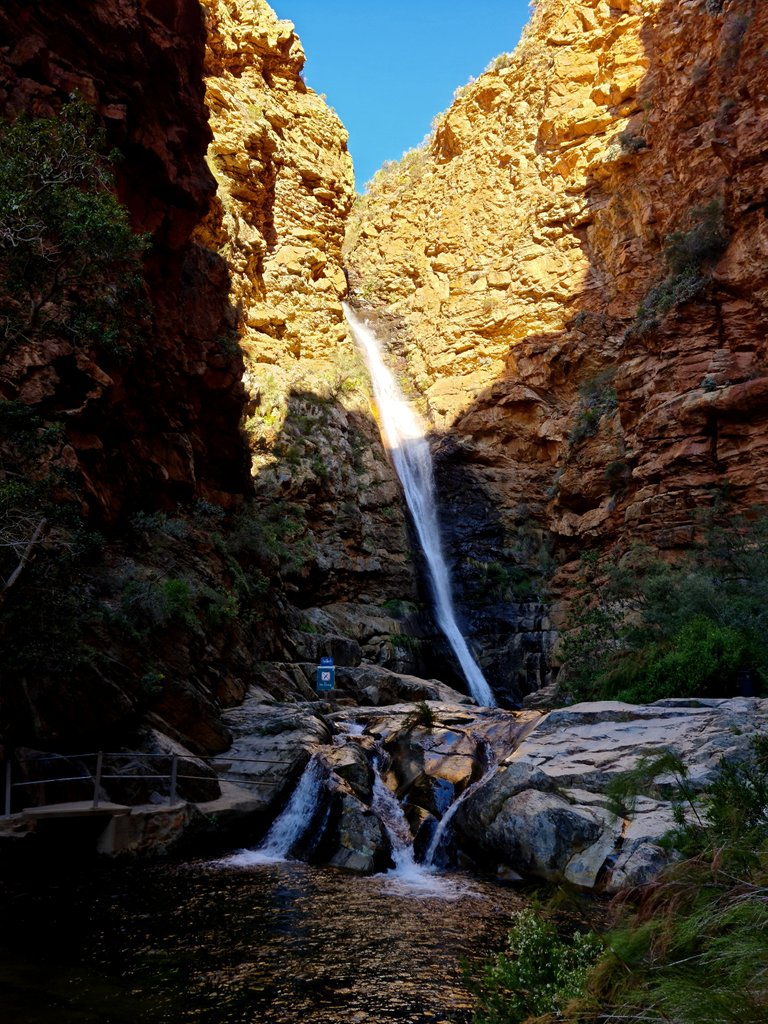 The area has a diverse agricultural and pastoral economy .... one of the most common being this little creature below.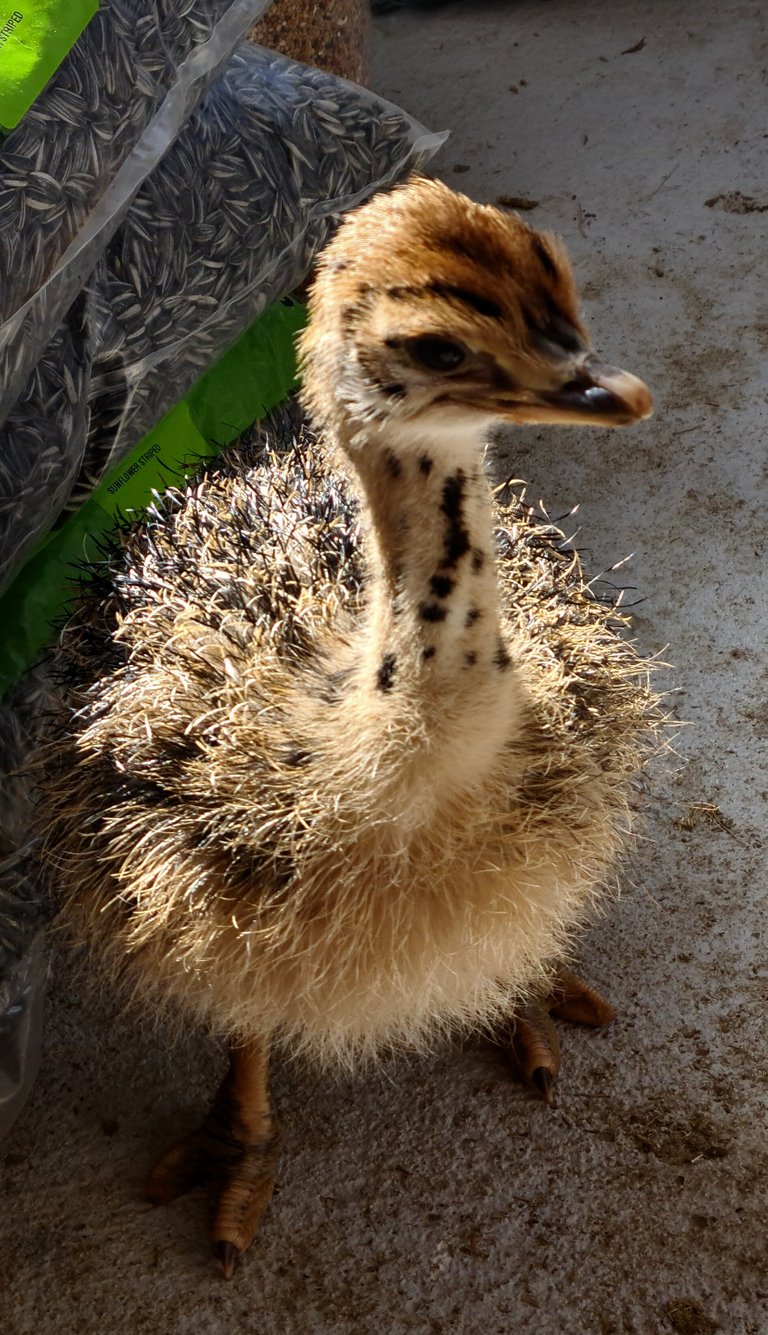 Can you tell me what this is?
Thanks for stopping by.... much appreciated. Give me your best guess in the comments as to the species of the chick
Namaste