When traveling with people photographers have to "pick their battles" or in this case "pick their shots".
While driving home from PA I saw a few photo opportunities but decided to pass as I didn't want to keep my wife waiting.
When I saw this sign with bold lettering and the two giant American flags - I knew I had to get the shot.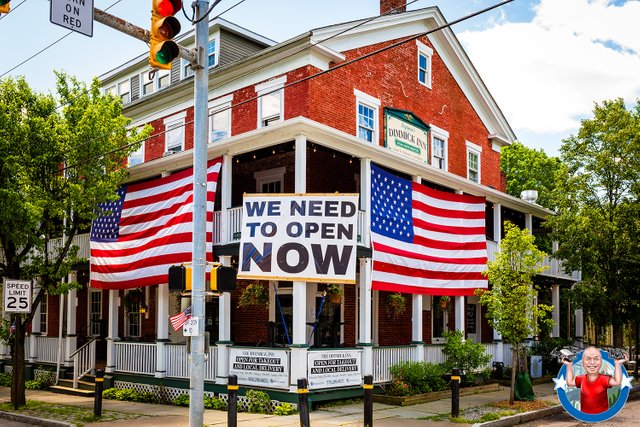 And while I'm speaking about traveling - it's always a battle on what lenses to bring. And in this case I wish I had my ultra wide 16-35mm lens as I wouldn't have to literally risk my life dodging traffic in a busy intersection to get the shot!