Verano Azul fue una serie grabada en uno de los pueblos más bonitos de España. Cuando fue emitida por primera vez yo no llegaba a los 5 años de vida y no veía la diferencia de la ficción de una serie a la realidad.
Verano Azul was a series filmed in one of the most beautiful villages in Spain. When it was first broadcast I was not even 5 years old and I didn't see the difference between the fiction of a series and reality.
En esa serie varias familias de Madrid bajaban a la Costa del Sol, exactamente a Nerja, a pasar las vacaciones de verano donde los niños crearon una buena pandilla uniéndose a algunos vecinos del pueblo.
In that series several families from Madrid went down to the Costa del Sol, exactly to Nerja, to spend the summer holidays where the children created a good gang by joining some of the villagers.
A principios de los años ochenta Nerja era cuatro calles pegadas a la playa muy alejado de cualquier gran ciudad. Sus playas son calas de arena fina metidas entre acantilados cubiertos de vegetación donde caen caños de agua que bajan de la sierra. Un lugar idílico en la actualidad así que hace 40 años era el paraíso.
At the beginning of the eighties Nerja was just four streets next to the beach, far away from any big city. Its beaches are fine sandy coves tucked between cliffs covered with vegetation where water spouts down from the mountains. An idyllic place nowadays, but 40 years ago it was paradise.
Uno de los vecinos era un viejo pescador que vivía en un barco varado en lo alto de un acantilado. El barco era La Dorada y el pescador era conocido como "Chanquete".
One of the neighbours was an old fisherman who lived in a boat stranded on top of a cliff. The boat was La Dorada and the fisherman was known as "Chanquete".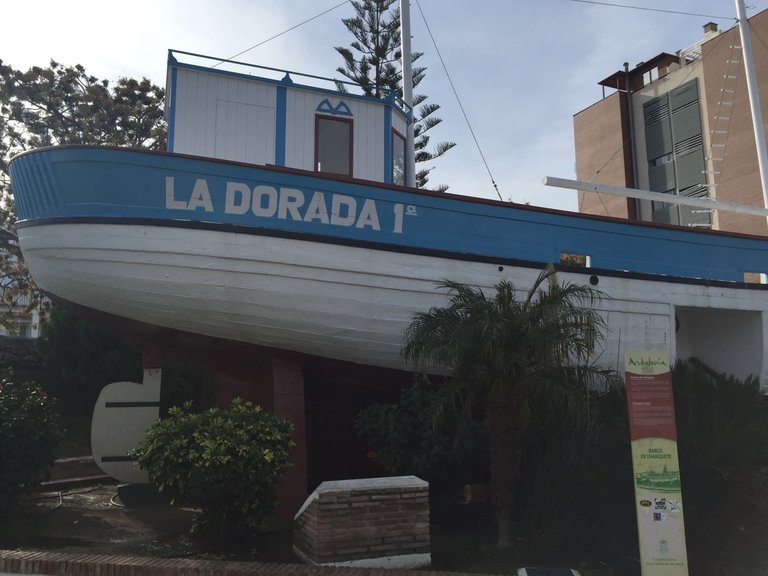 Tenía una puerta en un costado donde entraba a la única estancia. Allí tenía la cocina, la cama y algún asiento para pasar la tarde. Una escalera subía a la cubierta donde tenía una barbacoa que usaba para asar las sardinas recién pescadas.
He had a door on one side where he entered the only room. There he had the kitchen, the bed and some seats to spend the afternoon. A ladder went up to the deck where he had a barbecue that he used to grill the freshly caught sardines.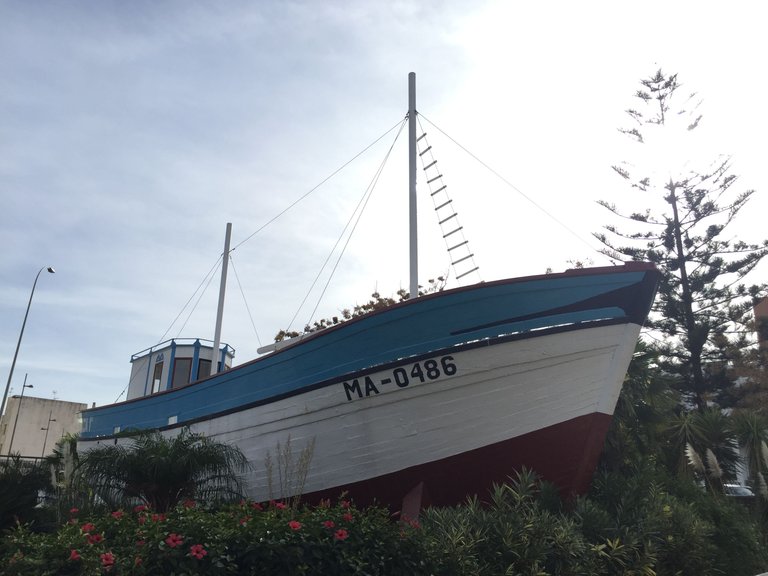 Chanquete era en realidad el actor Antonio ferrandis, que para mí ha sido uno de los mejores actores que he visto.
Chanquete was actually the actor Antonio Ferrandis, who for me was one of the best actors I have ever seen.
La Dorada desapareció después del rodaje y con el tiempo se colocó en la entrada de un parque de Nerja con el nombre del Parque de Verano Azul, una réplica del barco casa.
La Dorada disappeared after the filming and eventually a replica of the houseboat was placed at the entrance of a park in Nerja with the name of Parque de Verano Azul.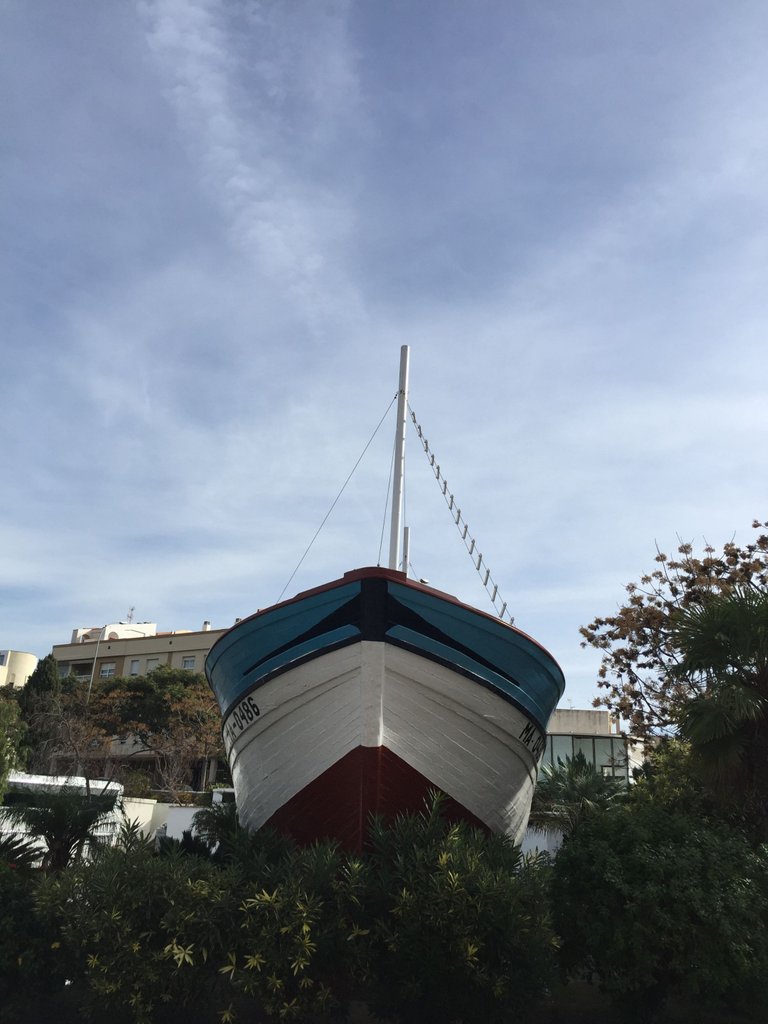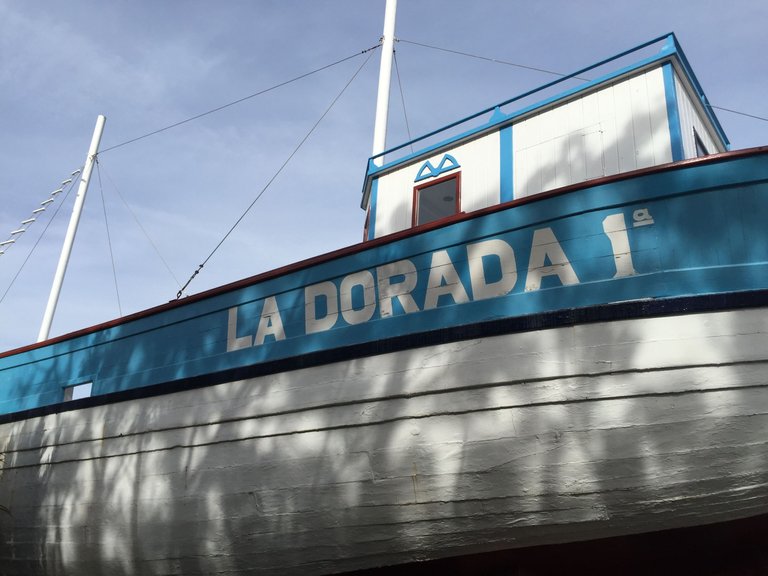 Aunque sea una réplica, hay que ir a verla y recordar a Chanquete sonriendo en la puerta, al ver llegar a la pandilla para comer sardinas asadas.
Although it is a replica, you have to go and see it and remember Chanquete smiling at the door, seeing the gang arriving to eat grilled sardines.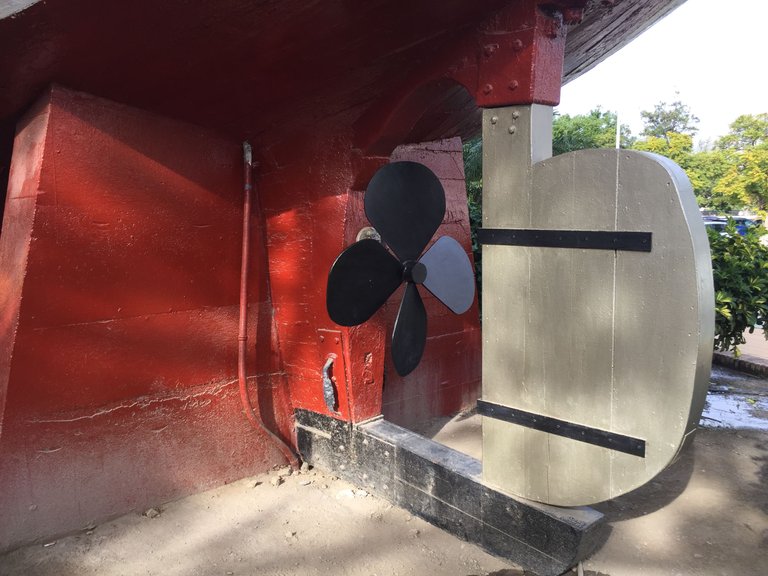 I used a web translator for english text (DeepL)
Photos by @cuvi taken with an Iphone 6
2021 All rights reserved
Fotografías de @cuvi hechas con un Iphone 6. 2021 Reservado todos los derechos.
By @cuvi,
Creador de contenido desde 2016
Content creator since 2016