La Bahía de los catalanes es un pequeño arenal que se encuentra en la cara Oeste del Peñón de Gibraltar. En esta playa se ha creado un poblado lleno de casitas de colores formando un conjunto muy peculiar. Junto a las casas se encuentra el viejo hotel La Caleta, que este año va a ser reformado completamente por la famosa cadena Hilton.
The Bay of the Catalans is a small sandy area on the west side of the Rock of Gibraltar. On this beach a village has been created full of colourful houses forming a very peculiar group of houses. Next to the houses is the old hotel La Caleta, which this year is going to be completely refurbished by the famous Hilton chain.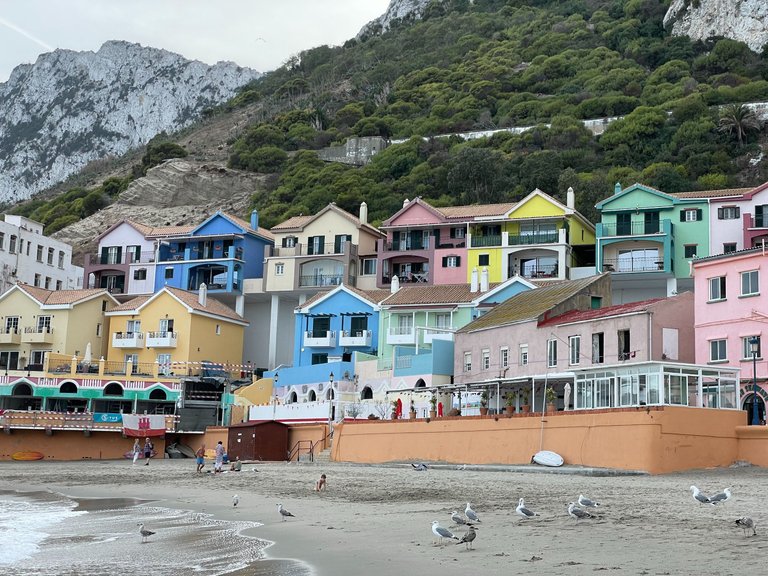 En esta playa desembarcaron tropas catalanas para ayudar a las tropas británicas en la toma de la Roca en manos de los españoles.
Catalan troops landed on this beach to help the British troops in the capture of La Roca from the Spanish.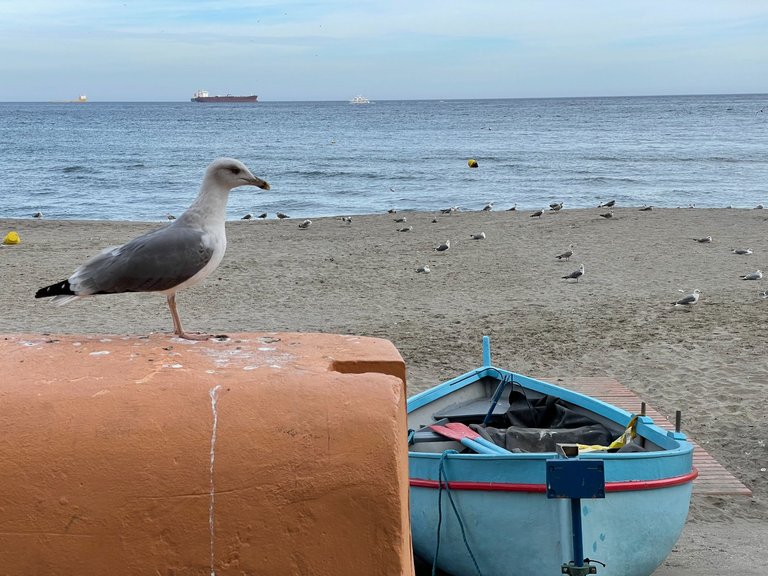 Catalan Bay ha sido siempre un barrio marinero y multitud de embarcaciones demuestra que aun sigue siéndolo.
Catalan Bay has always been a seafaring neighbourhood and the multitude of boats proves that it still is.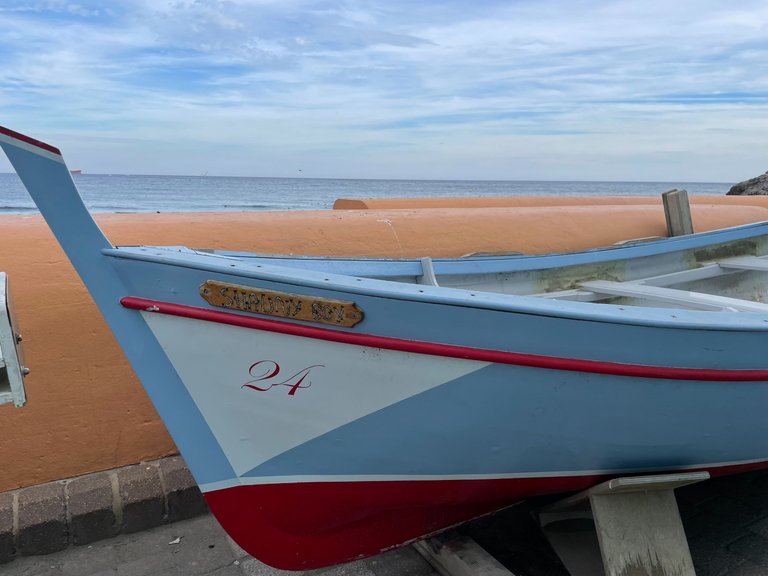 Llama la atención la pared de roca blanca desnuda de más de cuatrocientos metros de altura casi vertical, que hace que a medio día ya se quede esta zona en sombra.
The bare white rock wall, more than four hundred metres high and almost vertical, is a striking feature, which means that by midday this area is already in shadow.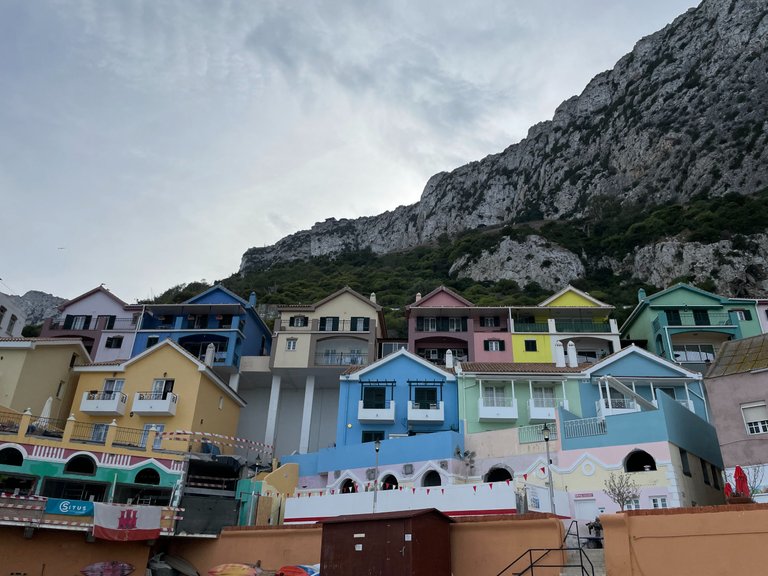 En Gibraltar era muy común que las obras y reformas hayan sido hechas por los ingenieros militares estacionados en el Peñón.
In Gibraltar it was very common that the works and reforms were made by the military engineers stationed in the Rock.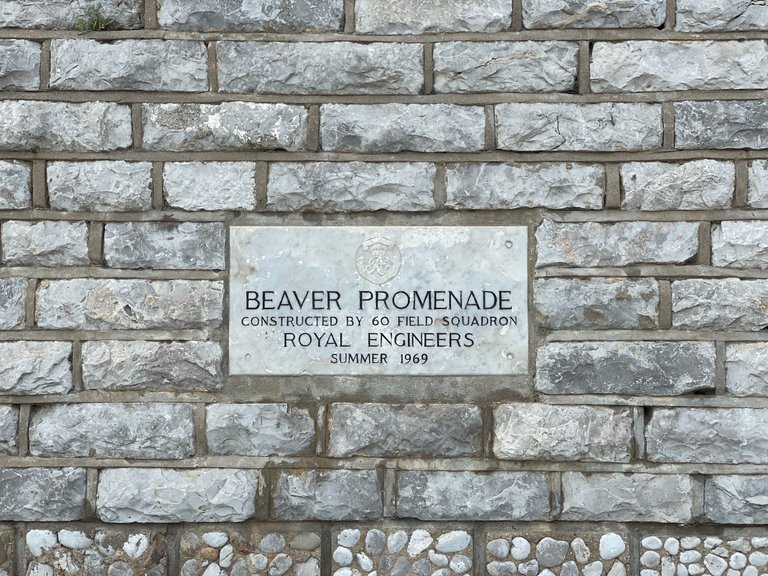 Sus aguas están muy limpias y su transparencia lo demuestra.
Its waters are very clean and its transparency proves it.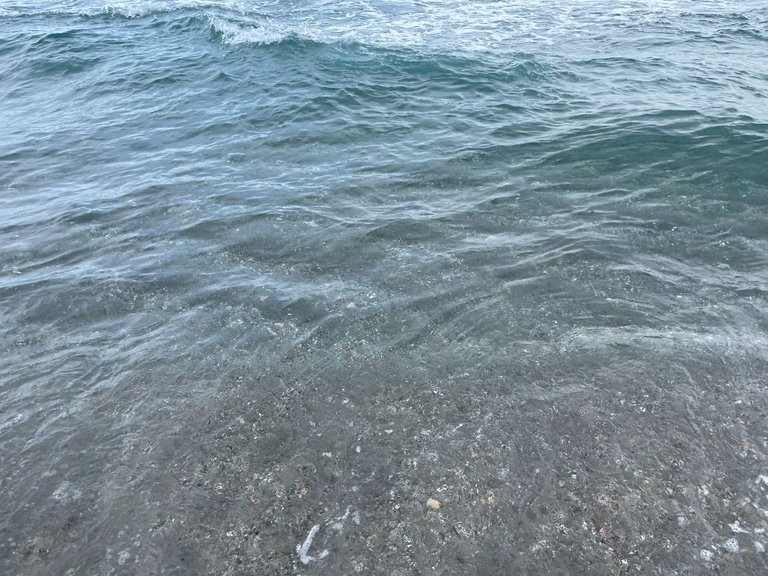 Un rincón hermoso con mucho encanto.
A beautiful spot with a lot of charm.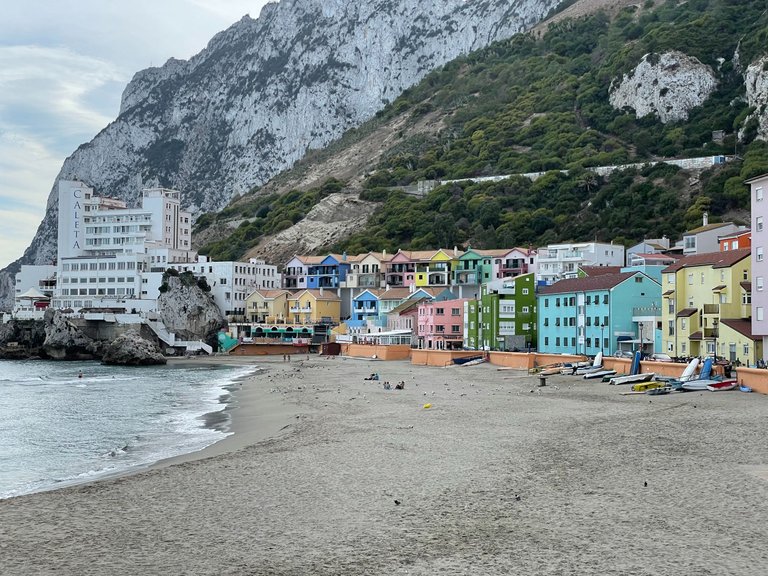 I used a web translator for english text (DeepL)
Photos by @cuvi taken with an Iphone 12 Pro.
2022 All rights reserved.
Fotografías de @cuvi hechas con un Iphone 12 Pro. 2022 Reservado todos los derechos.
By @cuvi,
Creador de contenido desde 2016
Content creator since 2016