Some of these stories have terrible beginnings and some of the people involved are the worst kind of pet owners. All of the stories have happy endings though, and that is the best part of this collection.
Brewser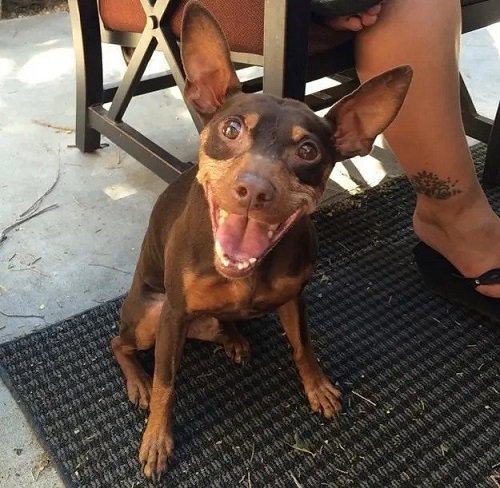 An anonymous woman was at an outdoor beer festival when she overheard a conversation in a group next to her own. The woman that was there with her dog said "I'm just gonna leave this dog on the side of the road, I can't take it anymore!"
The anonymous woman had about 10 beers (as you do at a beer festival) and later approached the woman with the unwanted dog and said "I'll take your dog."
They have been together for 12 years and the appropriately named "Brewser" is a fantastically behaved dog and a cherished member of the family.
A lot of people get pets not realizing that they are a lot of work. They poo and pee on things when they are young and they will chew up stuff because they are dogs. If you are not prepared to handle this part of the process, you should not have an animal, cute or not.
---
Lucky's kennel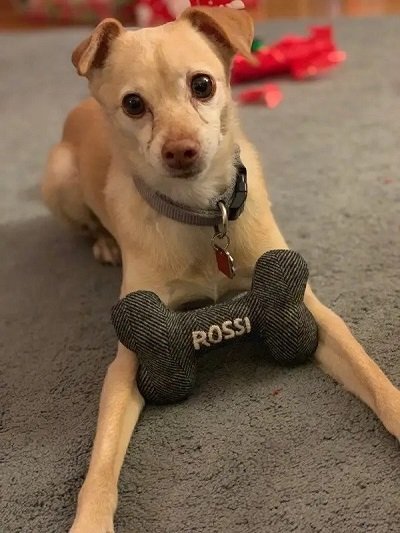 Martin's family was grieving the loss of their rescue pet of 16 years having recently passed away. At first they did what most families do and believe that there is no way that a "new" dog could possibly fill the void of the family pet. They fought the urge for a while but eventually found themselves back at the same rescue center that they had acquired their previous dog, named "Lucky" at.
Martin's father remembered the exact kennel that they had found Lucky in only to discover that it was empty. The employee at the center told them "oh there's a dog in there, he's just really shy and probably hiding. They saw the pup that would be named "Rossi" hiding in the back under a blanket, shaking with fear. It was love at first sight.
---
3 days to live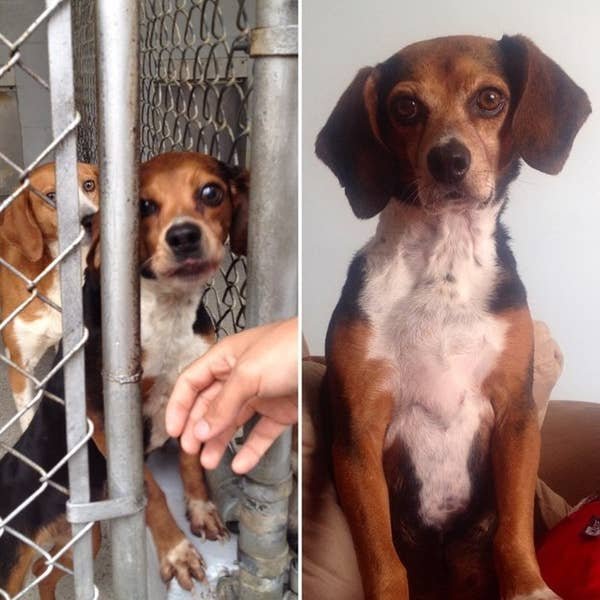 A story hit a local newspaper about 4 hunting dogs that were found abandoned on the side of the road. There were 3 males and a female. Emmy wanted the female but was told by the clinic that someone had already started the paperwork. Dejected, Emmy left the shelter only to be called back a few days later by staff who say the adopters lost interest at the last minute and if she still wanted the female she was now available. Although they don't generally reveal this information at adoptions centers, it was only after the paperwork was done that it was revealed to Emmy that her new pet was scheduled to be put down 3 days from then if she hadn't been adopted. The story is still a bit tragic because it is presumed that the other 3 dogs in fact were euthanized, but at least one of these darlings got a new home and a new chance at life.
If you are in the "market" for a pet remember: Adopt, don't buy
---
If you would like to see how you can help out, or simply spread the word, please visit our website at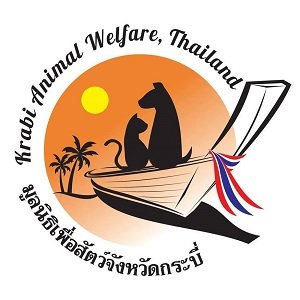 Krabi Animal Welfare is a charity run entirely by volunteers and are a registered non-profit organization in Thailand and the U.K.. We aim to relieve the pain and suffering of dogs and cats within Krabi Province.
เป็นผู้สนับสนุนรายเดือนหรือบริจาคครั้งเดียวได้ที่:
---