A Four Days Absence Catch Up Post
---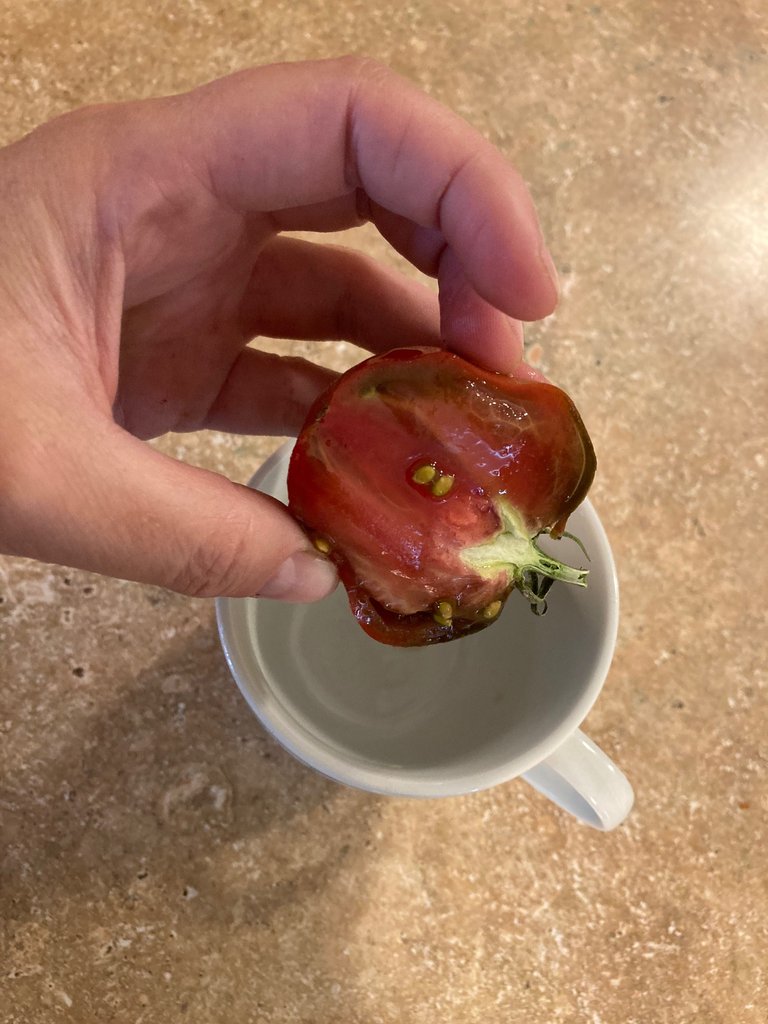 Last night as I sat enjoying a piece of blueberry pie with the thirteen time national air pistol champion, a thought occurred to me, I have a rather interesting life. I mean, I think everyone has interesting lives, but mine seems to contain multiple juxtapositions of seemingly random events, often many of such events in just one day.
Take yesterday for instance, the previous night a man delivered port-a-potties to my new campsite that we have built: Flicker's Roost. Word got out that Flicker's Roost was a thing and before you could say voluntold we were to be hosting a Boy Scout Shooting Merit Badge Camp Out at our place. We don't even do anything with the Boy Scouts, but a dear friend of ours is a scout master, and somehow my husband became a firearms merit badge something or other, and then a camp out happened.
Anyway, when I drove on to the farm late Friday night there were a plethora of tents, a trailer, and a motor home in residence on the corner of my farm in Flicker's Roost. Strangely enough, the following morning they all were still there, I waved at them as I drove by with my baby gorilla.
My son, Bobo, is slightly on the large side. He is also more than slightly strong, and surprisingly fast considering his large composition. He enjoys football, and yesterday he and I hurtled to Coeur d'Alene for his first football game of the season while my hubs and daughter taught the Boy Scouts all things firearms.
The sky was looking a little gross. By gross I mean something akin to fogged in London with a hint of nuclear winter. I was a little concerned about Bobo playing in the smoke, but the air quality index was 87 so that wasn't unsafe.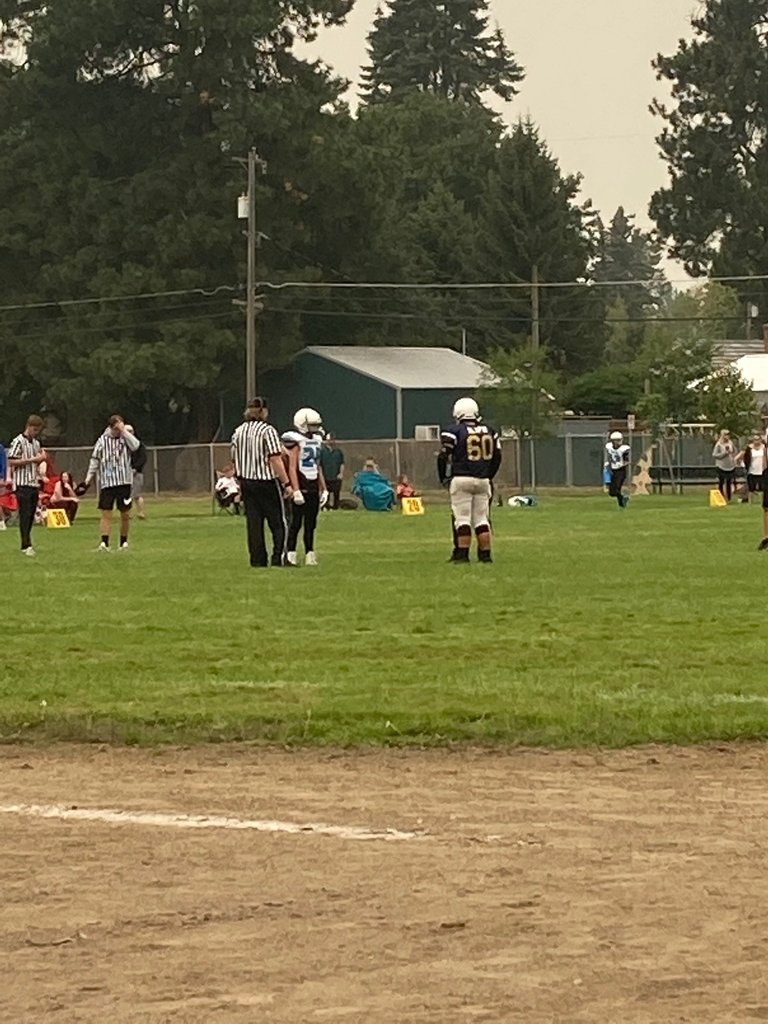 My child is bigger than the ref🤣
We got to CDA and my beast began crushing people. One time as the young wrecking ball came hurtling up the side lines with the ball in his arm, one brave soul thought about tackling him, only to throw his arms up and flinch as my son launched him into space. One thing I like about my Bobo is that he is a "Nice Mean" as one kid put it. He picks up people and pats them after he crushes them. Okay, I also like that it takes at least three large and five small people to tackle him and that he plays running back, nose guard, and kicker. I might be slightly proud.
However, as the game went on the air really started taking a turn for the worse, so I wasn't sad when they called the game at half time. After procuring my beast some victory chicken we ran back to the farm where I proceeded to make 8 pizzas worth of dough and constructed some monsterous stuffed crust pizzas. You see, aside from the camp out happening there were also about 9 teenagers staying with us too. I say about because you know how youths with cars are, they flow in an out and all about. Kind of like a certain dance that I just thought of. Anyway, I conducted a food experiment and made a banana chocolate chip cake with peanut butter frosting. It lasted as long a Tik Tok video. I should get a grant or something.
Then my husband walked into the house and reminded me that it was the annual gun club dinner and meeting. I might have let out an audible groan. Not that I don't enjoy going to the annual dinner and meeting, but I was already worn flatter than a pancake on a highway in Arizona.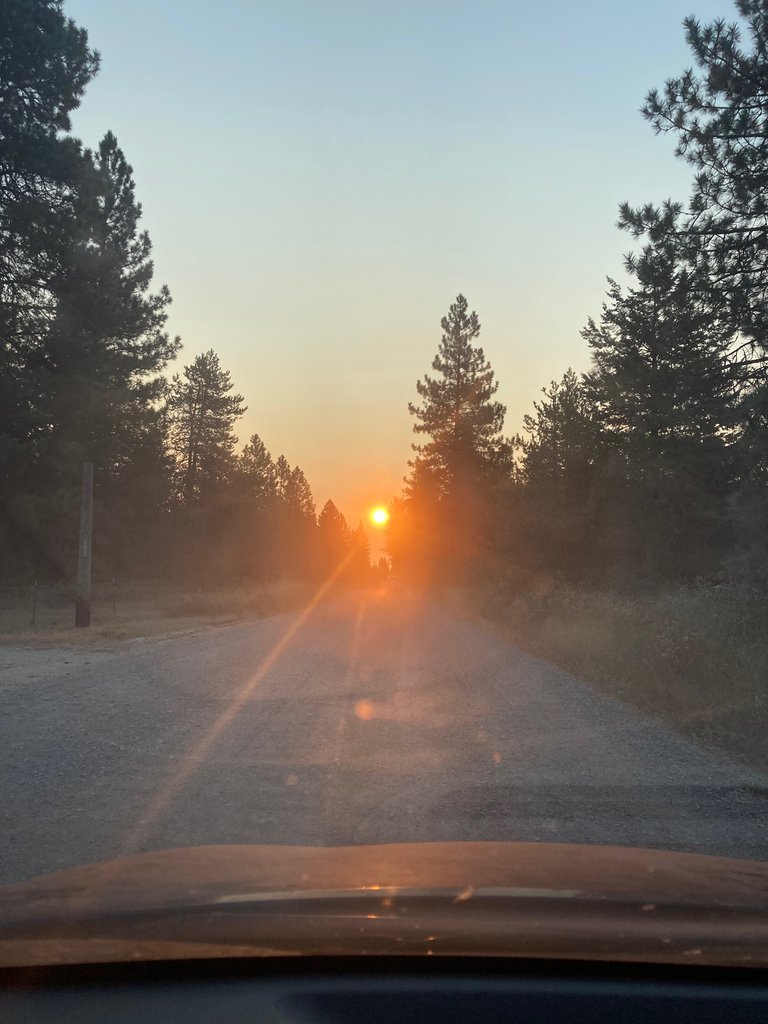 Back to Coeur d'Alene we went.
You see, my hubs runs the youth small bore program at the CDA gun range. It really is a fantastic thing. On Friday nights from September through April, for $5 youth 18 and under can get safety training, instruction, ammo, a firearm, and all the gear needed to shoot on the range in a competitive manner. Some of the kids have become distinguished experts in all the disciplines. Last year my hubs had 91 shooters, and that of course means he has 91 kids and their parents to give a bad time to, which means I dodge all sorts of metaphorical bullets. Let's just say I love Friday nights!
So that was how I found myself sitting with a dude named Roger, eating lemon cookies while he demolished a slice of blueberry pie and listening to him explain the fine art of air pistol shooting to me. I had never met this man and the first thing he did was make a crack about how we were the only people there without grey hair. His statement was accurate, most of the membership of the gun club are in the over 65 set, but they are all something let me tell you! The president is a gold medal winning Olympian and marine. He also likes cheesecake. It's important to know the details.
Lastly, it's almost fall and such, and lest you think I have been slacking in the food preservation realm, I have soooooo not been. This week, in every spare minute I have been canning and stuff. By stuff I mean I have also been saving seeds. Tomatoes are super easy, I just go all dissecting pathologist on the fruit and gut it, letting a bunch of the juice and goo fall into a plastic container along with the seeds. Then I just set the goo somewhere to ferment and scum for a couple weeks. After that bit of nastiness occurs I will wash off the seeds, let them dry on a paper towel, and voila! Cherokee Purple tomato seeds for next year! Woo!
Speaking of seeds, I need to get off my flintlocks and order my seed garlic, this month is half over!! AHH!
Ya'll have any varieties of garlic that you dig more than others? I enjoy Music and Romanian Red, and this one Polish variety that I can't quite remember the name of at the moment.
---
And as most of the time, all of the images in this post were taken on the author's now well broke in and tomato guts tinged iPhone.
---