I have just posted telling you about my busy day and how much we have done, i forgot to mention my pup Mika, she had a pamper day. I have 3 dogs 2 of them have smooth hair whilst Mika's hair grows thick and curly so over the summer she pants a lot, as you can imagine the heat gets to her. We have to keep windows open and fans on her so she can sleep.
We took her to her groomer that is about 5 minutes away from us, she seems to always know where she is going. She is there for around 2 hours where they wash her, dry her then cut her hair. She loves it when she gets there, they tell us she just lays there loving the attention.
Luna missed her, she cried for her when she left the house, Luna and Mika have grown really close, there like mummy and daughter.
Here she is before and after.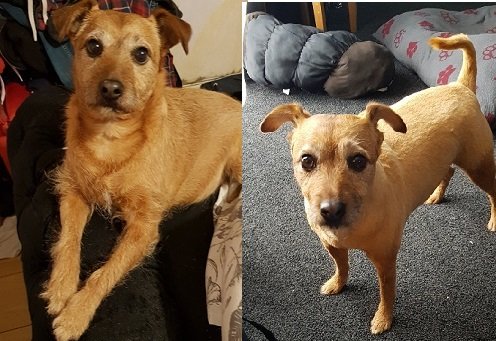 She looks so much better and smells lovely, she looks like a teddy bear. I think she will sleep well tonight after all the excitement and she's not panting. She will get extra treats tonight for being a good girl.