Silver Price Analysis
Not even silver can withstand this market... Silver is down 4.97% this week and my portfolio shows it. On Friday, silver prices gained some positive momentum as the sell-off in equities ended and yields rise. However, the overall trend indicates downward momentum still. Support is seen near the 2019 lows near the $19.60 region. Resistance is seen near the 10-day moving average near the 10-day moving average of $21.9.
Silver Chart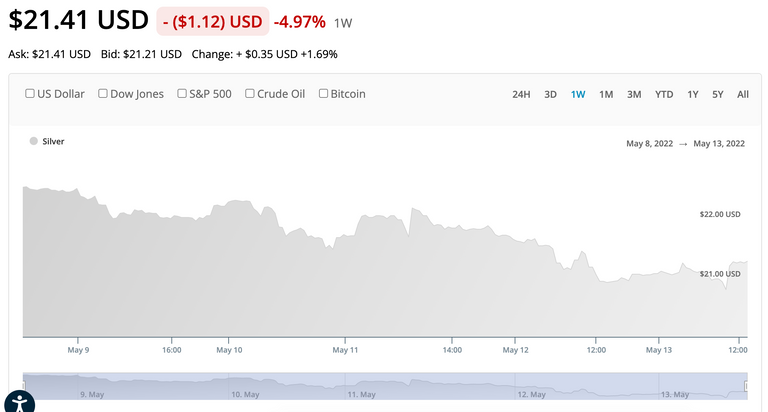 Portfolio Update
My current assets are valued at $1383.93 with a total acquisition cost of $1476.59. I'm getting really close to picking up some coins are prices have come down. 2022 American eagles are still selling at $37! Still a bit pricy IMO.
Asset Allocation Chart

Asset Holding by Product