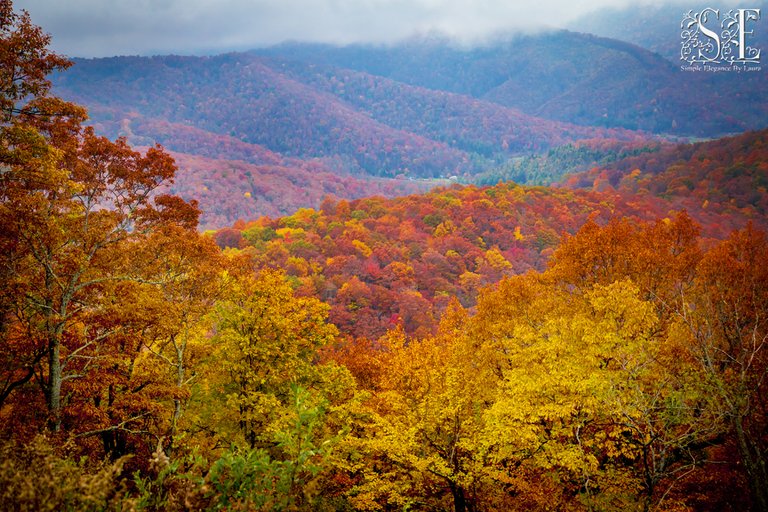 The Blue Ridge Parkway is famous for its autumn colors. When I was growing up in North Carolina, my family used to take a trip out there every fall to see the sugar maples changing colors.
Last year, just after the death of my father, I took a little trip by myself to enjoy a perfect autumn day. The colors on the trees were uncanny. Every color you can think of! The views were incredible. Every so often I would have to just pull over to the side of the road, get out, and snap another image.
I was very fortunate, too -- the very next day, the winds and rain blew so hard that much of the foliage was ripped off the trees and the magic was gone.
Maybe Mom and Dad got me there at just the right time. 😌