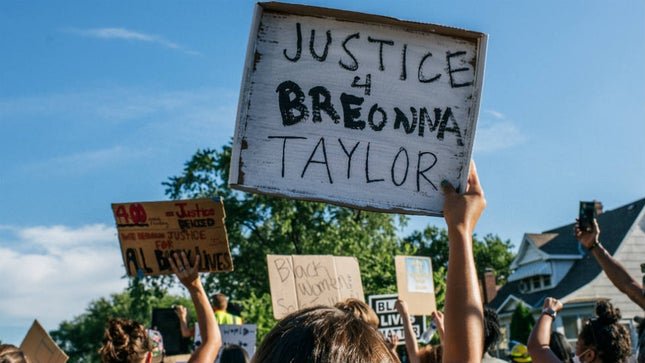 The city of Louisville is going to pay $12 million in an effort to settle the lawsuit over the murder of Breonna Taylor.
The government admitted to settling the lawsuit with her estate and they affirm that they are working toward transparency and accountability with the officers on the force. They obviously don't want similar situations to unfold again.
This incident involved a controversial no knock raid warrant and they are going to reform that process, with requiring a commanding officer to review all search warrants first. They will do that before the officer seeks judicial approval for the warrant being issued. They hope this will prevent similar situations from taking place again in the future.
It was her mother that initially filed the lawsuit over the death of her daughter. It's alleged that the warrant was based on guilt by association and Taylor was shot multiple times despite being unarmed at the time. Officers need to spend more time thinking and assessing the situation before opening fire because too many times it has resulted in innocent people losing their lives and communities being destroyed. Their job is to deescalate the situation and that is not what we have seen on numerous occasions, it's time to do better.
It's hard to pretend you're about transparency and accountability when those officers involved also haven't been held accountable, not to the point of being charged with her death. But that might come eventually.
If they continue with business as usual, that is choosing to move forward with an arguably dangerous and bankrupt policing model that only weakens the safety, and their resources, for the communities that they serve.
Pics:
pic1