Hola! Para mi primer post seguiré la recomendación de los usuarios
@dimeshana
y
@endersong
,de hacer de esta publicación una breve introducción de mi. Espero que sea de su agrado.
*Hello! For my first post I will follow the recommendation of users
@dimeshana
and
@endersong
, to make this post a brief introduction of me. I hope you like it.*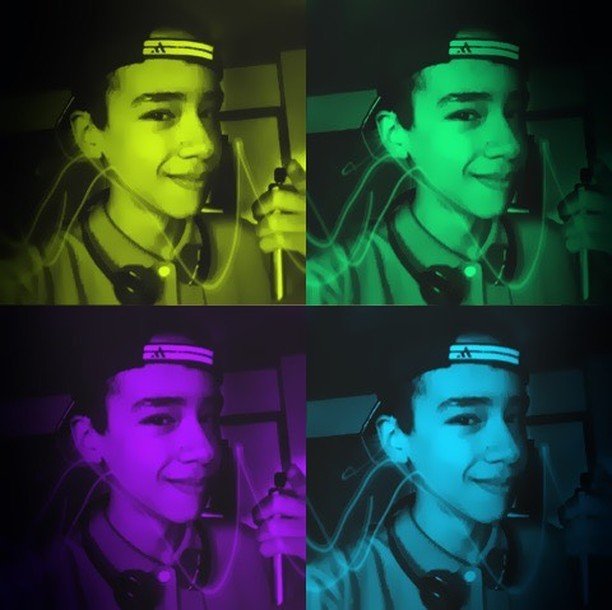 ¡Saludos! Mi nombre es Oscar Fermin, pero ustedes pueden llamarme Adlet o simplemente Oscar, tengo 18 años, vivo en Venezuela y actualmente soy estudiante universitario en la facultad de ingeniería electrónica, también aspirante a guitarrista profesional. Soy amante de la música y el arte, el anime y los videojuegos.
Uno de mis recuerdos más lejanos y esenciales de mi vida está ubicado alrededor de mis 2 años de edad, pues es allí donde empezó mi fascinación por la música y la guitarra, gracias a un concierto de la banda de KISS que teníamos grabada en un DVD.
Greetings! My name is Oscar Fermin, but you can call me Adlet or just Oscar, I'm 18 years old, I live in Venezuela and I'm currently a university student in the faculty of electronic engineering, also an aspiring professional guitarist. I am a lover of music and art, anime and video games.
One of my most distant and essential memories of my life is located around my 2 years of age, because that's where my fascination for music and guitar began, thanks to a concert of the band KISS that we had recorded in a DVD.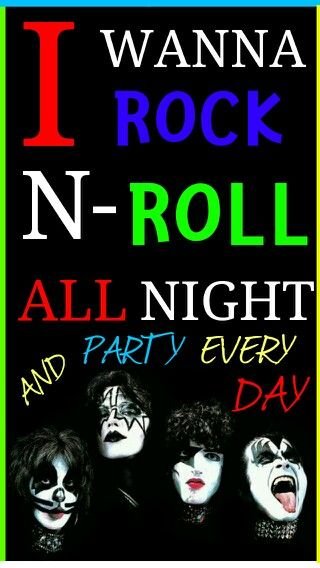 A esa edad los veía, los escuchaba y trataba de imitarlos con un cuatro viejo que tenía en casa. Para ese entonces era lo más genial que había presenciado en la televisión y lo más increíble que habían escuchado mis oídos. Entonces, canciones como "Love Gun", "Rock and Roll All Nite" y "Detroit Rock City" Se convirtieron en canciones pilares en mi vida personal y musical. Luego de KISS, vinieron otros grupos que hicieron que me inclinara hacia el Rock, tales son los casos de Mötley Crüe con "Wild Side", Cinderella "Fallin' Apart At The Seams" y Scorpions con "The Zoo" Desde entonces, este género musical es mi favorito. También fue esa la causa de haber querido aprender a tocar la guitarra, aunque comenzara mucho tiempo después.
At that age I watched them, listened to them and tried to imitate them with an old four-track I had at home. By then it was the coolest thing I had ever witnessed on TV and the most amazing thing my ears had ever heard. Then, songs like "Love Gun", "Rock and Roll All Nite" and "Detroit Rock City" became staples in my personal and musical life.
After KISS, came other groups that made me lean towards Rock, such as Mötley Crüe with "Wild Side", Cinderella "Fallin' Apart At The Seams" and Scorpions with "The Zoo".
Since then, this musical genre is my favorite. That was also the reason why I wanted to learn to play the guitar, even though I started much later.
Entre mis 3 y 4 años de edad comencé mi vida gamer, teniendo como primera consola la portátil de Nintendo: GameBoy Advance, teniendo como primeros juegos The Legend of Zelda: Oracle of Ages y The Legend of Zelda: Orcacle of Seasons. Desde aquel día esta saga de videojuegos pasaría a ser una de mis favoritas. Luego de eso vinieron juegos como The Legend of Zelda: A Link to the Past, Ghost Rider, Pokémon: Yellow y Mario Kart: Súper Circuit.
Posterior a eso, me regalaron una Playstation 2. Mis primeros juegos en dicha consola fueron Saint Seiya: Hades, God of War, Spiderman 3 y Spartan: Total Warrior. Gracias a esos juegos puedo decir que uno de mis géneros favoritos es el Hack n' Slash. Definitivamente presionar botones y hacer combos frenéticos es lo mío.
Durante esos años también jugaba en mi vieja computadora Age of Empires, Warcraft, Age of Mythology y Empire Earth. Todos y cada uno de ellos juegos de estrategia en tiempo real, otro de mis géneros favoritos.
Between my 3 and 4 years old I started my gamer life, having as my first console the Nintendo portable console: GameBoy Advance, having as my first games The Legend of Zelda: Oracle of Ages and The Legend of Zelda: Orcacle of Seasons. From that day on this videogame saga would become one of my favorites. After that came games like The Legend of Zelda: A Link to the Past, Ghost Rider, Pokémon: Yellow and Mario Kart: Super Circuit.
After that, I was given a Playstation 2. My first games on that console were Saint Seiya: Hades, God of War, Spiderman 3 and Spartan: Total Warrior. Thanks to those games I can say that one of my favorite genres is Hack n' Slash. Definitely pressing buttons and doing frantic combos is my thing.
During those years I also played Age of Empires, Warcraft, Age of Mythology and Empire Earth on my old computer. Each and every one of them real-time strategy games, another of my favorite genres.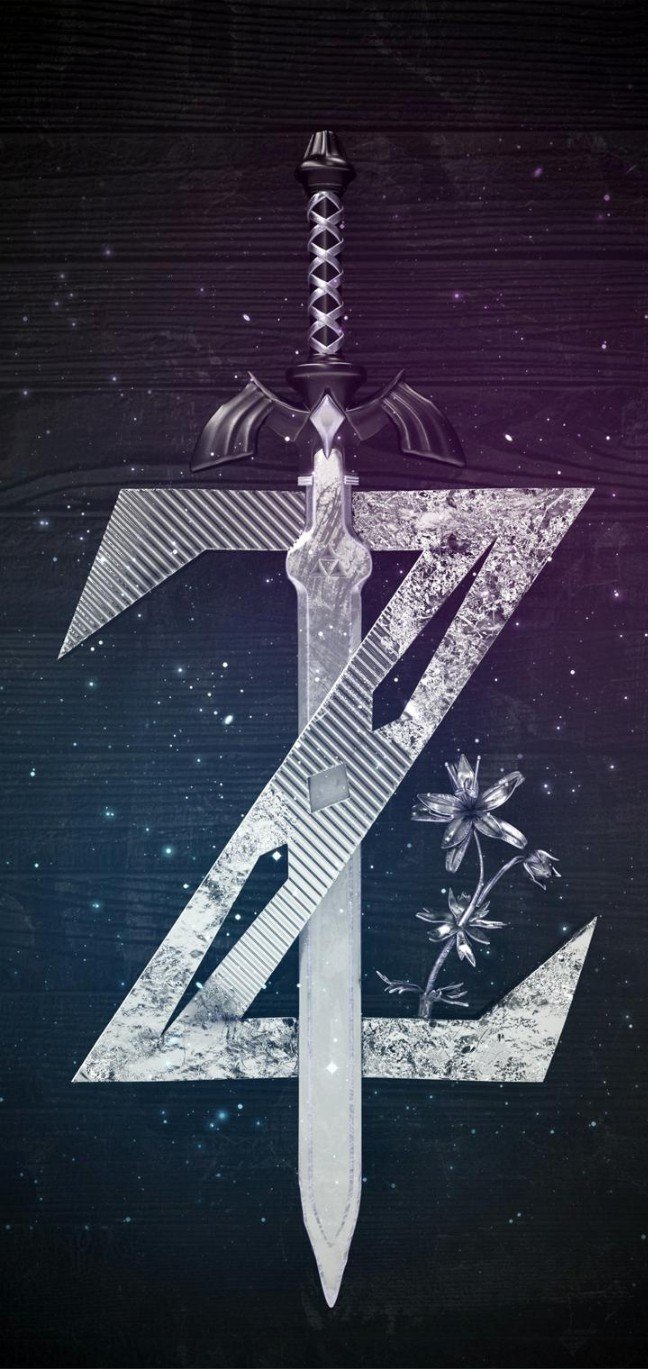 Luego de eso, obtuve una Xbox 360, la cual es mi consola actual de videojuegos. La experiencia con el Kinect fue otro nivel, a parte de seguir con mis géneros de Hack n' Slash, y Estrategia en tiempo real, empecé a jugar juegos de rol, fantasía, estrategia por turnos y los juegos de ejercicio y baile del Kinect.
Finalmente, me regalaron una Nintendo 3Ds en la cual continué jugando la franquicia de The Legend of Zelda.
Actualmente, por cuestiones de tiempo, juego algunos MOBA en mi móvil, tales como Arena of Valor, Legends of Ace y, el que con más frecuencia juego, Mobile Legends: Bang Bang.
Mis videojuegos favoritos vendían siendo Final Fantasy XIII, las sagas de The Legend of Zelda, Kingdom Hearts, Halo y Castlevania.
After that, I got an Xbox 360, which is my current gaming console. The experience with the Kinect was another level, apart from continuing with my Hack n' Slash, and Real Time Strategy genres, I started playing RPGs, fantasy, turn-based strategy and the Kinect's exercise and dance games.
Eventually, I was gifted a Nintendo 3Ds on which I continued to play The Legend of Zelda franchise.
Currently, due to time constraints, I play a few MOBAs on my mobile, such as Arena of Valor, Legends of Ace and, the one I play most often, Mobile Legends: Bang Bang.
My favorite video games sold were Final Fantasy XIII, The Legend of Zelda sagas, Kingdom Hearts, Halo and Castlevania.
Otro aspecto importante de mi vida es el anime. Aquí no hay mucho que decir. Comencé a ver anime entre los 3 y 4 años de edad y el primer anime en japonés que vi fue Mazinkaiser entre los 7 y 9 años, aunque la costumbre de ver anime en japonés comenzó alrededor de mis 15 años. Con exactitud no recuerdo el primer anime que vi, pero el primero que decidí ver y terminé por mi cuenta fue Mazinger Z. Mis animes favoritos son Full Metal Alchemist, Dr. Stone, Code Geass, Bungou Stray Dogs y Fate.
Another important aspect of my life is anime. There is not much to say here. I started watching anime between the ages of 3 and 4 and the first Japanese anime I watched was Mazinkaiser between the ages of 7 and 9, although the habit of watching Japanese anime started around the age of 15. I don't remember exactly the first anime I watched, but the first one I decided to watch and finished on my own was Mazinger Z. My favorite anime are Full Metal Alchemist, Dr. Stone, Code Geass, Bungou Stray Dogs and Fate.
Mi vida personal no es muy interesante. Siempre destaqué como estudiante modelo desde la educación inicial, cosa que me trajo problemas sociales a lo largo del tiempo. Al llegar al segundo o tercer grado de primaria, empecé a tocar la flauta dulce y también a estudiar Karate, aunque al llegar a quinto grado abandonara la flauta por cambio de institución y el karate por lesiones de nacimiento que me diagnosticaron años anteriores.
Seguí como estudiante modelo y de altas calificaciones hasta el día de hoy.
My personal life is not very interesting. I always stood out as a model student since early education, which brought me social problems over time. When I reached the second or third grade of elementary school, I began to play the recorder and also to study Karate, although when I reached the fifth grade I abandoned the recorder due to a change of institution and karate due to birth injuries that I was diagnosed with years before.
I continued as a model student with high grades until today.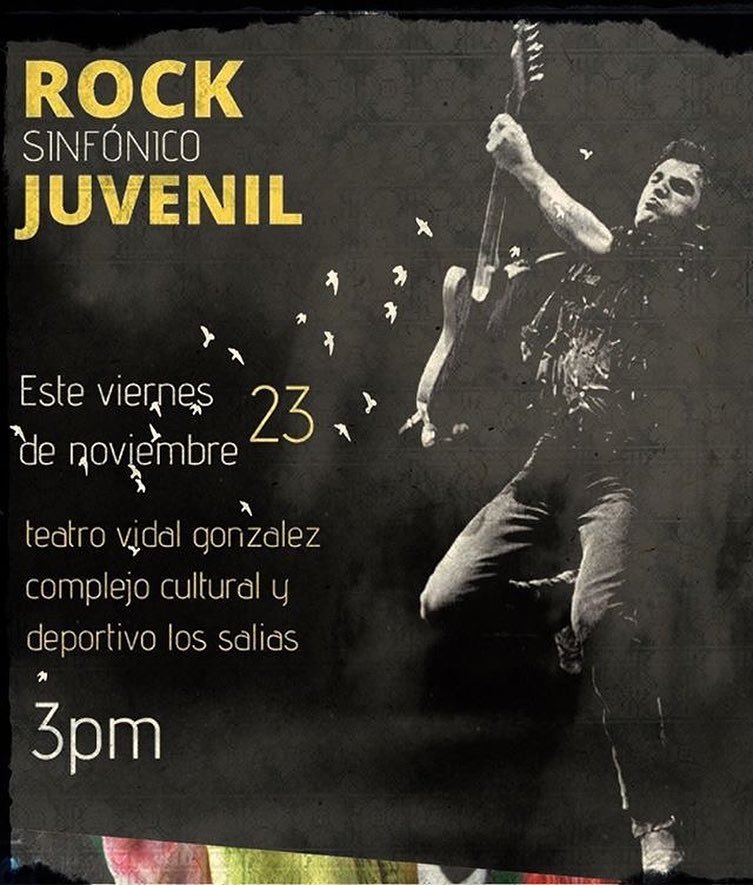 Durante mis años como estudiante de bachillerato decidí (al fin) aprender a tocar la guitarra. Soy guitarrista autodidacta, ya que en la zona donde resido no hay escuelas de música o en su defecto eran muy costosas. Gracias a mis habilidades pude integrarme a un ensamble de rock a los 15 años, en ese entonces no lo sabía pero ahora sé que fue una de las mejores etapas de mi vida. Allí comencé a desarrollar mi vida social y musical (ya que sólo tenía un amigo en la escuela). Tuve la oportunidad de participar en 3 conciertos como guitarrista, hasta que por problemas que desconozco cerraron el programa y la banda se separó. A pesar de ello, sigo practicando guitarra aspirando a ejecutarla como los profesionales.
During my years as a high school student I decided (finally) to learn to play the guitar. I am a self-taught guitarist, since in the area where I live there are no music schools or they were very expensive. Thanks to my skills I was able to join a rock band when I was 15 years old, at that time I didn't know it but now I know that it was one of the best stages of my life. There I started to develop my social and musical life (since I only had one friend at school). I had the opportunity to participate in 3 concerts as a guitarist, until due to unknown problems they closed the program and the band broke up.
In spite of this, I continue practicing guitar, aspiring to play it like the professionals.
¿Conoces la tecnología blockchain?/ Do you know blockchain technology?
La verdad es que no. Tampoco me he dedicado a escribir mucho en redes sociales o en Blog's, aunque sí me llamaron la atención alguno de ellos en internet. Así que, gracias a las personas mencionadas al principio del post, empezaré a compartir mi contenido y opiniones de mi agrado con ustedes.
Not really. I have not dedicated myself to write much in social networks or Blog's, although some of them caught my attention on the internet. So, thanks to the people mentioned at the beginning of the post, I will start sharing my content and opinions of my liking with you.
¿Qué esperas de HIVE?/ What do you expect from HIVE?
De esta plataforma espero ver y compartir contenido de mi agrado con diferentes personas. Honestamente no tengo expectativas o idea de como manejar todo esto, pero pienso que será una aventura que iniciaré y compartiré con ustedes por el tiempo que dure. Espero subir contenido al menos una vez por semana, será sobre juegos, personajes, anime y series animadas, música, poemas, escritos personales quizás algunos proyectos que he venido desarrollando.
From this platform I hope to see and share content of my liking with different people. I honestly have no expectations or idea how to handle all this, but I think it will be an adventure that I will start and share with you for as long as it lasts. I hope to upload content at least once a week, it will be about games, characters, anime and anime series, music, poems, personal writings maybe some projects that I have been developing.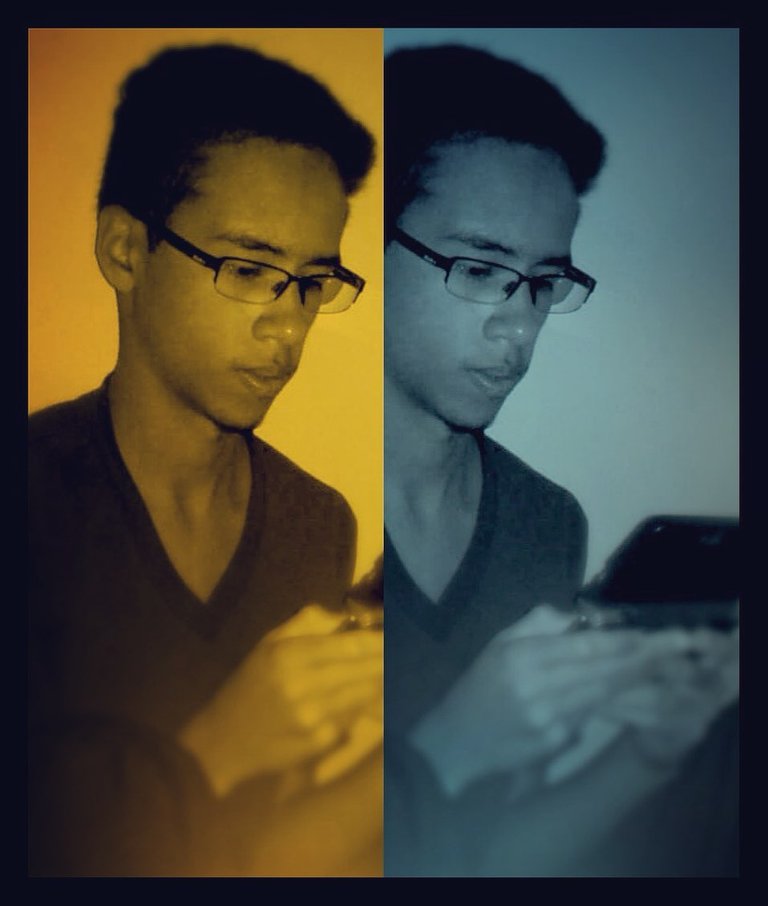 ¡Gracias por leer!
Thanks for reading!