Gold bug Peter Schiff is tweeting about Social Media ....
We should all go tell him about Hive.
Since social media companies are now acting more like publishing companies than open public platforms, they should no longer enjoy government protection from legally liability for damages that any plaintiff can prove likely resulted from any false content they chose to publish.
Tweet : https://twitter.com/PeterSchiff/status/1277775795373723648?s=20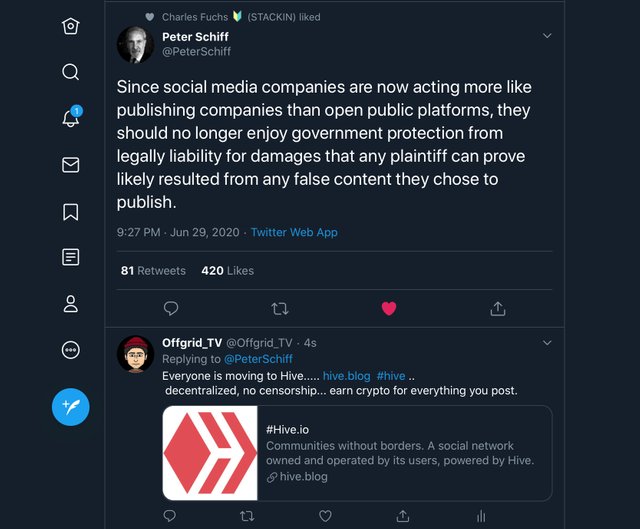 Peter Schiff thinks that Gold is a better investment than Gold.
Hive is a better investment than both ....
Tweet: https://twitter.com/PeterSchiff/status/1277778793764196352?s=20