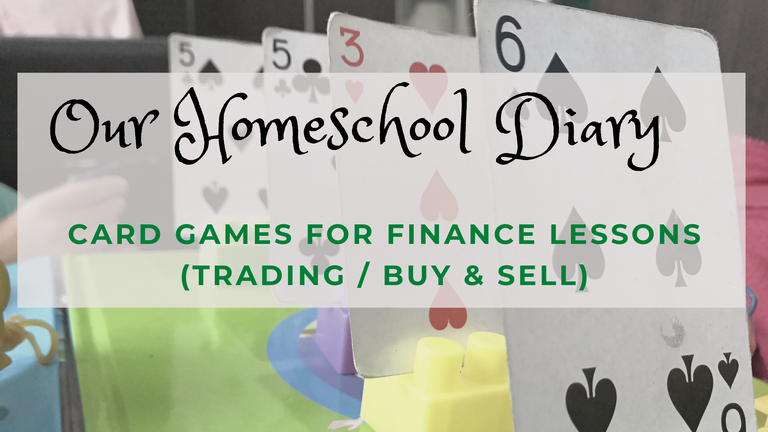 Gadget-Free Week
We again started to impose a no-gadget rule for the kids and yey, we survived the past week. The agreement was to use no gadget during the day, even TV can only be used at night, but they are free on weekends.
And what do we get when we have this arrangement? We get more creative and productive, no doubt. The kids get to tickle their imaginations a bit more too. If you've been following along, you will remember that we were able to have a great deal of fun using playing cards last time.
So it seems that my children are not yet done with their playing cards and found yet another way how to play with them. With this, they started putting out toys from their toy boxes.
First things first, they started sorting the toys and disposing of those that were literally broken but still were taking up space there.
The Buy & Sell Game
Next thing I knew, they already started "displaying" items that were for sale. There were price tags associated with a particular toy. For this, they used the cards to indicate the price, while some were distributed amongst themselves as their "money".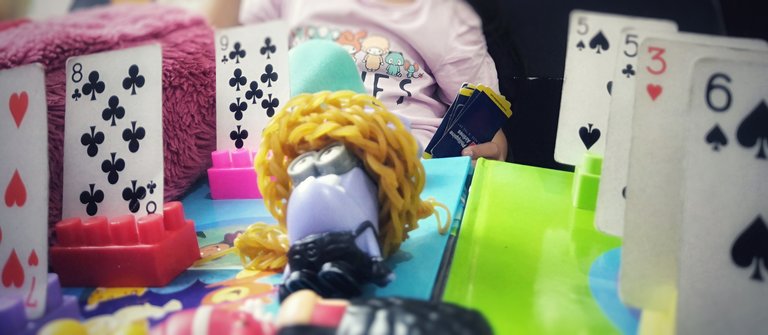 Items for sale.
Math Time!
Time to use those math skills, kiddos! They got to calculate how much "money" they have, if they can afford the item that they liked. The seller needed to make sure that he got the correct amount, or give a change if the buyer gave a bigger amount.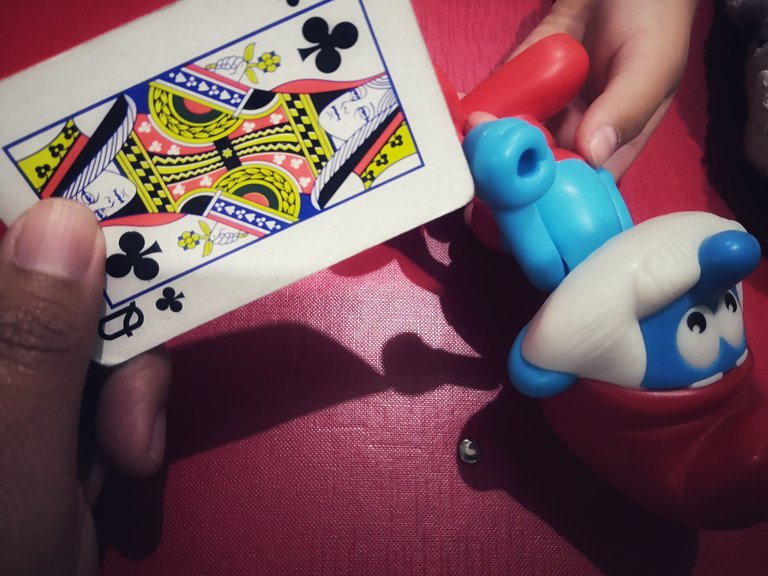 Done deal.
There were also "special" cards that could be used to "trade" with big goods or "rare" items.
Economics For Kids
While playing, the kids understood that things get "value" because there are people who need/ want them who are willing to pay for it. They put a price to the items based on its size, appearance, availability or useability.
I kept on hearing them use the term "trade".
"What do you mean by "trade"?" I asked. "It means exchange," they replied.
Oh, nice! So I also got to tell them that before money was used by people, there was a time when they just exchaged goods an services without it and it was called "bartering". The two parties agree on the values of the goods/ services and exchange them.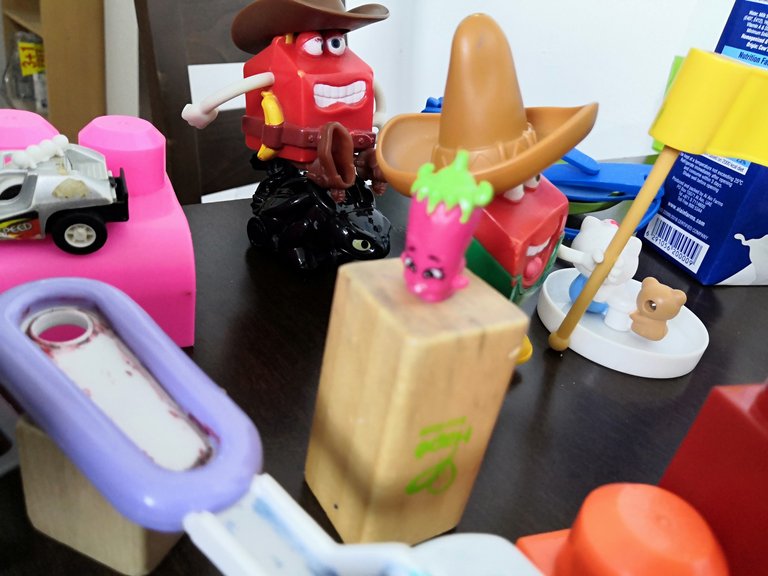 Little Man's stash.
More interesting topics could be discussed from this play, but they were more engrossed with the game and I just let them continue. I didn't want to "kill the fun". LOL.
Trading?
I am yet to really immerse my eldest into the game. He does very simple trading in Splinterlands when he buys cards using the DEC's that he earns from the game. I said that I may have to step it up a notch and let him explore trading as well and give him a virtual trading account. Hmm, that might be interesting. We can learn together. Who knows, he might just end up a better trader than me?!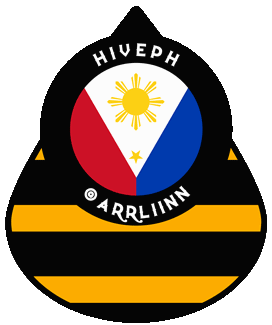 Many thanks to @bearone for this beautiful Hiveph badge!
Join and subscribe to the HivePh Community : Supporting Filipinos Worldwide