Hace un mes le pedí a @grisvisa que me hiciera un cambio de mi avatar y en el proceso que me creara un avatar a mi novia con su mascota que es una Paloma, el resultado es esta hermosa imagen que a ambos nos fascinó.
A month ago I asked @grisvisa to change my avatar and in the process to create an avatar of my girlfriend with her pet pigeon, the result is this beautiful image that fascinated both of us.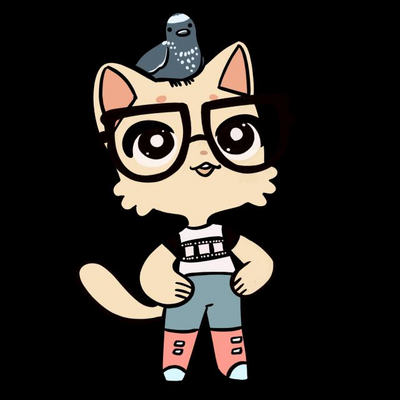 Su paloma de mascota tiene el nombre Hei-Hei la cual no habia tenido el privilegio de conocer mas que en fotos, hasta que hace dos semanas pude conocerlo en persona, Hei-Hei es una paloma muy amigable y me encanta como busca a mi novia para que todo el tiempo le haga sus mimos, además de que no está acostumbrado a estar en una jaula, sino que le gusta permanecer afuera y explorar todo a su alrededor.
His pet pigeon has the name Hei-Hei which I had not had the privilege of knowing more than in photos, until two weeks ago I could meet him in person, Hei-Hei is a very friendly pigeon and I love how he looks for my girlfriend so that all the time I make him his cuddles, plus he is not used to be in a cage, but he likes to stay outside and explore everything around him.
Pues esta semana me tocara cuidarlo, todavía no me tiene mucha confianza por lo que no se me acerca, a excepcion de como soy alto le gusta volar hacia mi cabeza y posarse encima de mí, como en la foto de a continuación
Well, this week I will have to take care of him, he still doesn't trust me very much so he doesn't approach me, except for the fact that I am tall he likes to fly to my head and perch on top of me, as in the picture below
Se queda en mi cabeza por un buen rato, limpia sus alas, picotea sin lastimarme mi cabeza, limpia sus patitas, etc. Hasta que decide posarse en otro lado, en este caso a un peluche de Gunter que justamente mi novia me regalo, como esta Gunter cerca de mi ventana ahi Hei-Hei se queda para disfrutar un rato del sol.
He stays on my head for quite a while, cleans his wings, pecks without hurting my head, cleans his little legs, etc. Until it decides to perch somewhere else, in this case on a Gunter's stuffed animal that my girlfriend just gave me, as Gunter is near my window, Hei-Hei stays there to enjoy the sun for a while.
Le gustan las lentejas y como a mi no me gustan las lentejas aprovecho para dárselas, claro también dándole un poco de arroz, entre otras semillas que tengo, ya en las noches lo meteré a su jaula para que duerma y al día siguiente sacarlo nuevamente.
He likes lentils and as I do not like lentils I take the opportunity to give them to him, of course also giving him some rice, among other seeds that I have, and at night I will put him in his cage to sleep and the next day I will take him out again.
Eso si, solo podra estar en mi cuarto porque es el área más segura, ya que como tengo mis perritos, no quiero que le hicieran algo malo, ahora espero ganarme su confianza poco a poco, ya que se me hace muy lindo, pues, me recuerda a cuando yo tenía a mi gatito Salem que siempre se quedaba sobre mi hombro y ahí se acurrucaba
He can only be in my room because it is the safest area, as I have my dogs, I don't want them to do anything bad to him, now I hope to gain his trust little by little, as he is very cute, he reminds me of when I had my kitten Salem who always stayed on my shoulder and curled up there.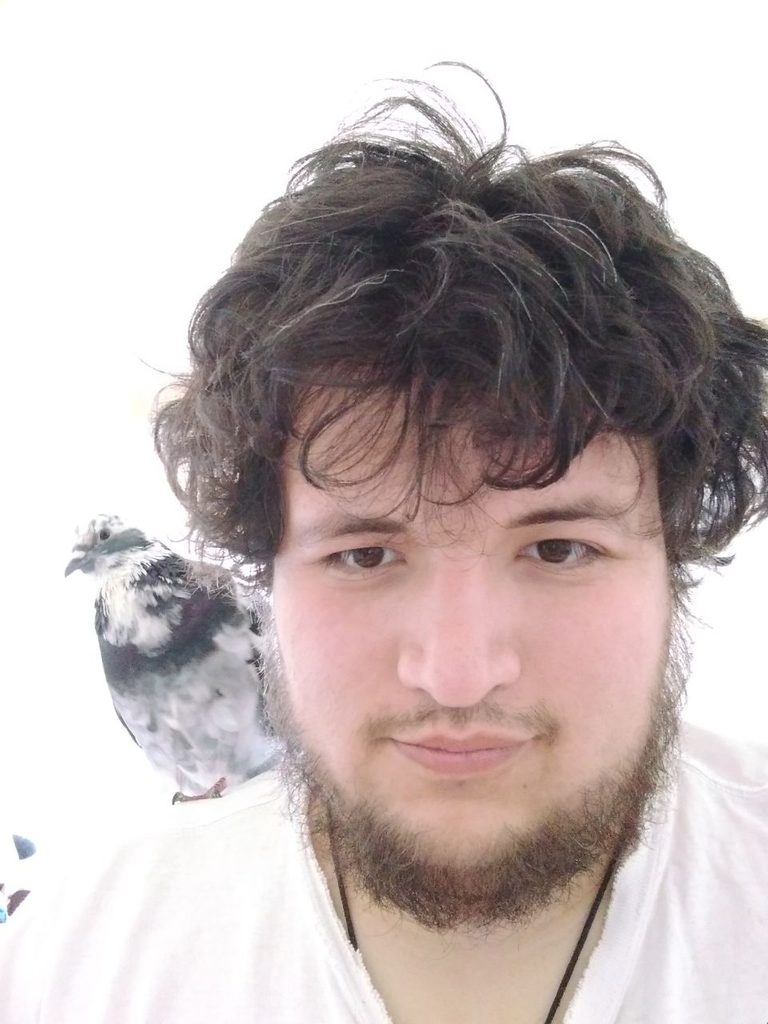 Bueno, es el dia uno, asi que procuraré de ganarme su confianza como habia dicho y que me deje acariciarlo cuando quiera mimos, por ahora solo somos Roomies 😝
Well, it's day one, so I will try to gain his trust as I said and let me pet him when he wants cuddles, for now we are just Roomies 😝.
Posdata: Ahora mi cuarto está lleno de plumitas jejeje😂
P.S.: Now my room is full of feathers hehehe😂
English version thanks to Deepl translator