Hello friends, how are you?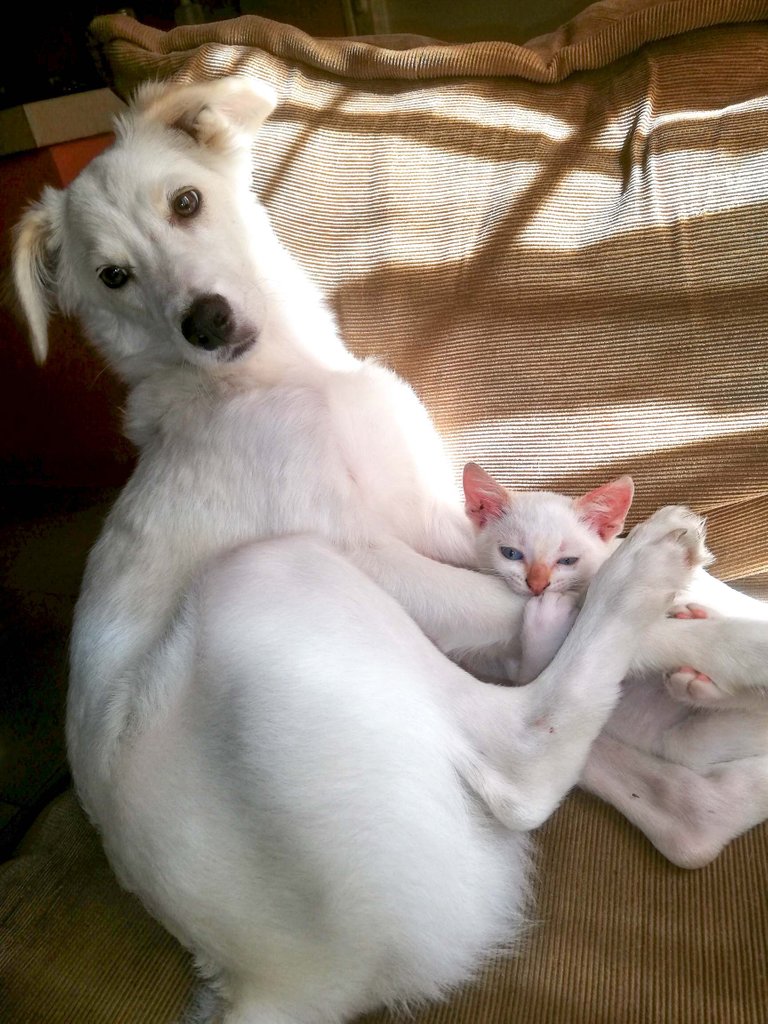 About a month ago we adopted Slash Mizzin, from the first day Taichi accepted him very well although the kitten was afraid because of the big size of him, in a very short time he adapted to everyone 💛
For me it is incredible the brotherhood they have created, although popularly it is said that they don't get along, they are the mere demonstration that they can be the best friends in the world. I have never allowed Taichi to assault Mizzin as Taichi is huge and can play rough he doesn't, he plays very carefully. Mizzin accepted Taichi as his big brother, they are always together, they sleep together, eat together. They play together, they space together. It is something too incredible and very beautiful at the same time how well they get along together 🐶🐱.
Everyday life has made us appreciate how nice it is to have a family with pets, they fill my days with joy, seeing their sibling love makes me fall in love, they are my precious children, this is everything I have always wanted to have, my own family 💛.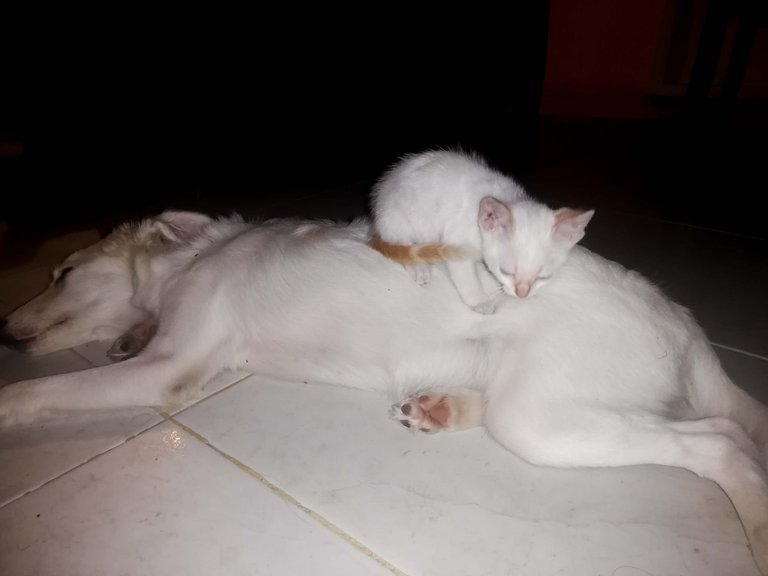 Lately Mizzin is very active, he eats too much and I noticed something.... TAICHI IS EATING THE GATARINA, yes he is fascinated by eating it and now.... MIZZIN HAS ALSO EATEN THE PERRAHARINA haha crazy. I try not to let it happen all the time, they are carelessly exchanging dishes but I know very well that each one must eat their special food for them every day.
Mizzin although he is independent by nature, there is not a morning that he doesn't receive me, I feel it's his good morning, Taichi is also independent but he always has a love to give me in the mornings, I serve them their food, normally we sit on the furniture (where I live there is bad reception and there he gets a better phone signal, they keep me company every morning).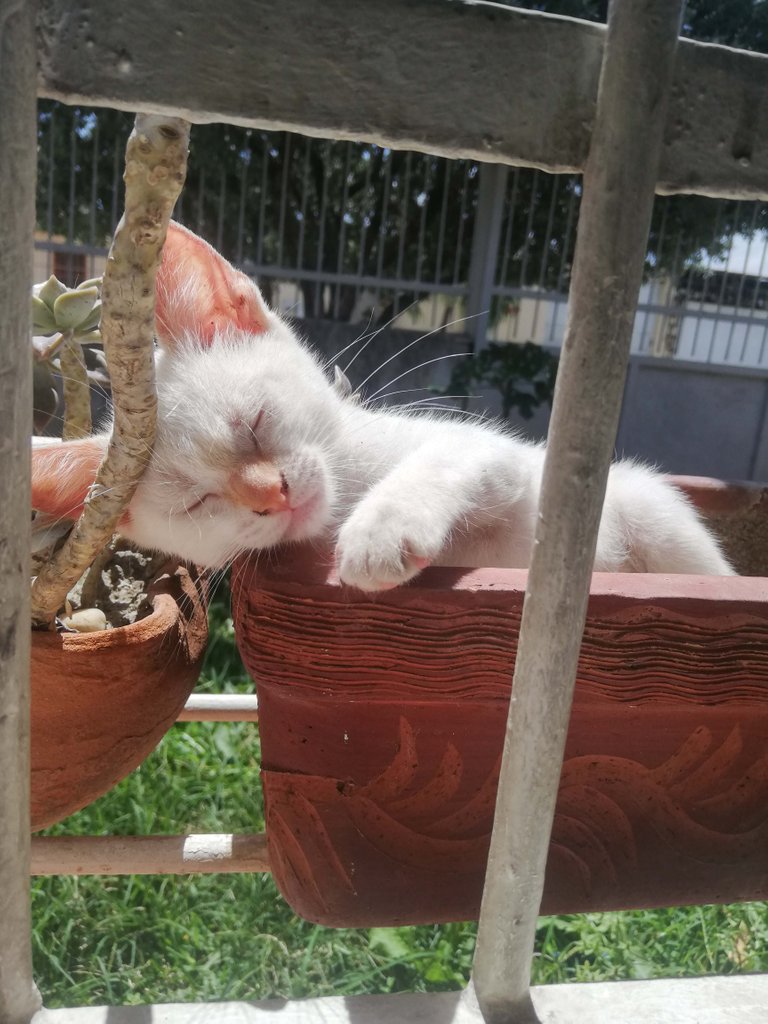 Taichi is passive, he likes to spend his day quietly, in the shade with a good breeze enjoying an excellent nap hidden behind a potted plant, I guess for the freshness of the plant. I don't bother him, he can stay quietly there all day, he only stops to eat and play for a while.
He already looks like a real gentleman, doesn't he?
Every day my loves sleep together, normally it's Taichi who goes to sleep first, Mizzin watches him and I think he also likes to sleep with his big brother, why not a nap?
Being the smallest I always carry my baby kitty, I give him a lot of love because he was abandoned, I feel that he must have a lot of love in his life, Taichi is not left behind, he is a first class spoiled, although he was adopted and lived with his doggy mom, he is still a spoiled.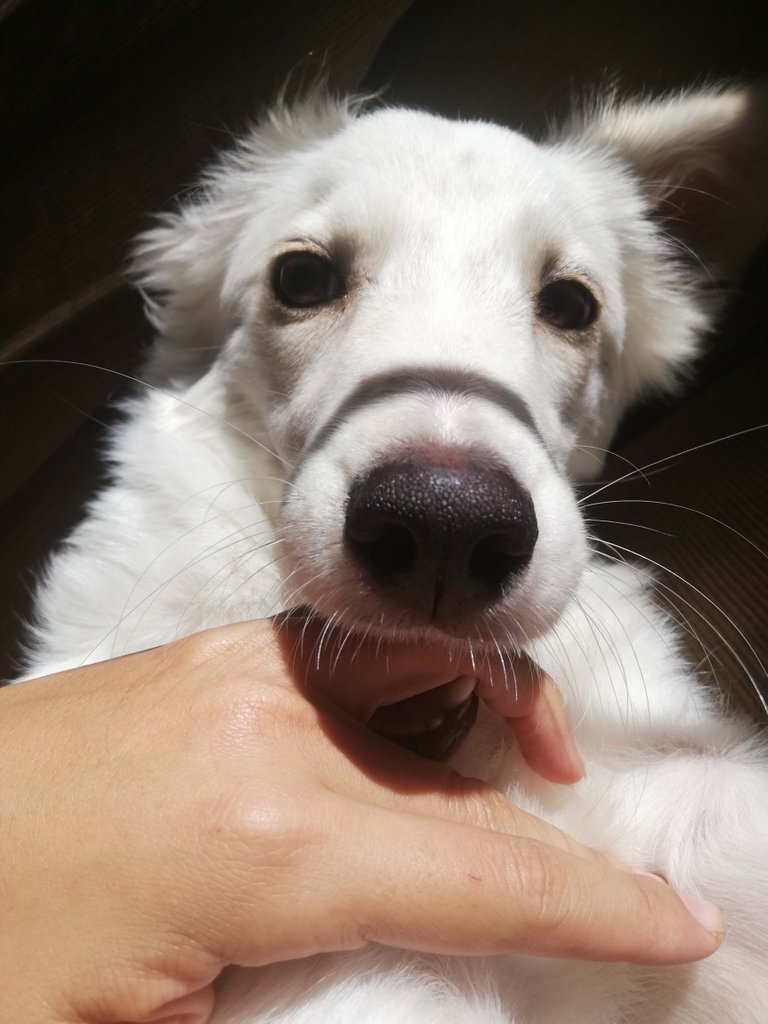 I was characterized by giving a lot of physical affection to my pets, we sleep together and always play even though I am quite busy working on my post, home and studies is more what they play together.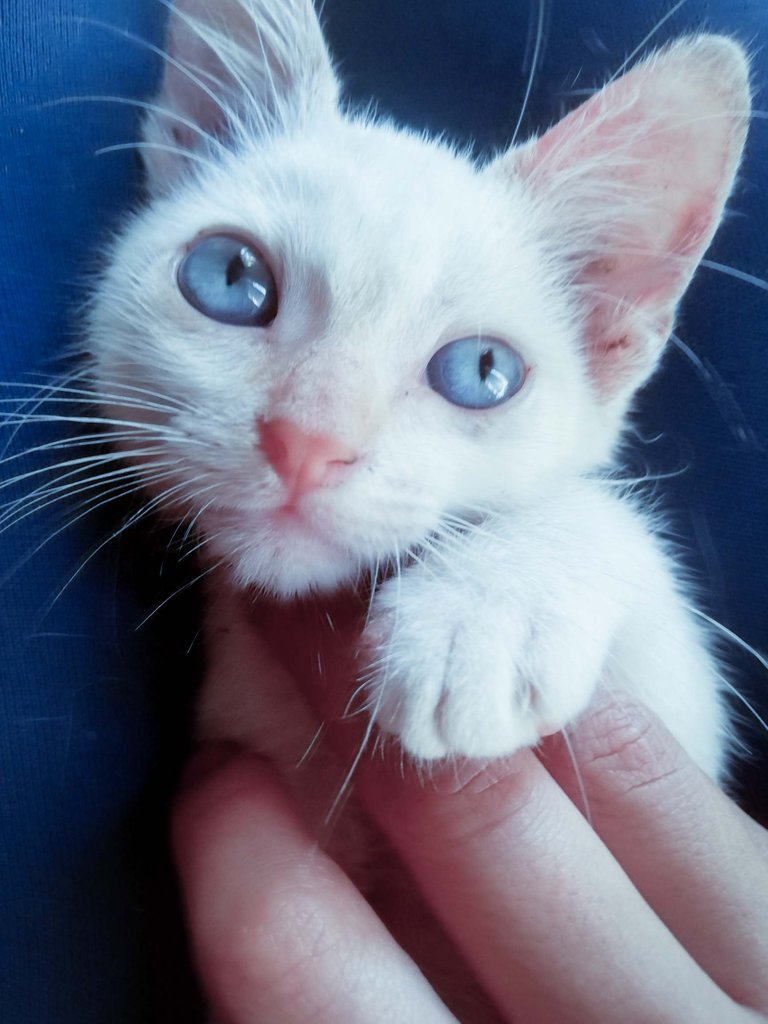 I am very happy to see day by day how they get along so well, the great brotherhood they have created from day one, I want to see when they have much more time together my loves 🧡
My family is more united and happy than ever, I thank life for having them!
This is the cute story about the evolution of how we live until now, my doggy, my kitty, my husband and me. Having pets is the best thing in the world, it is an inexplicable feeling as they fill you with pure and sincere love day by day, they are the most unconditional beings on the planet and every day they show me that, I have no doubt that their love is pure and noble.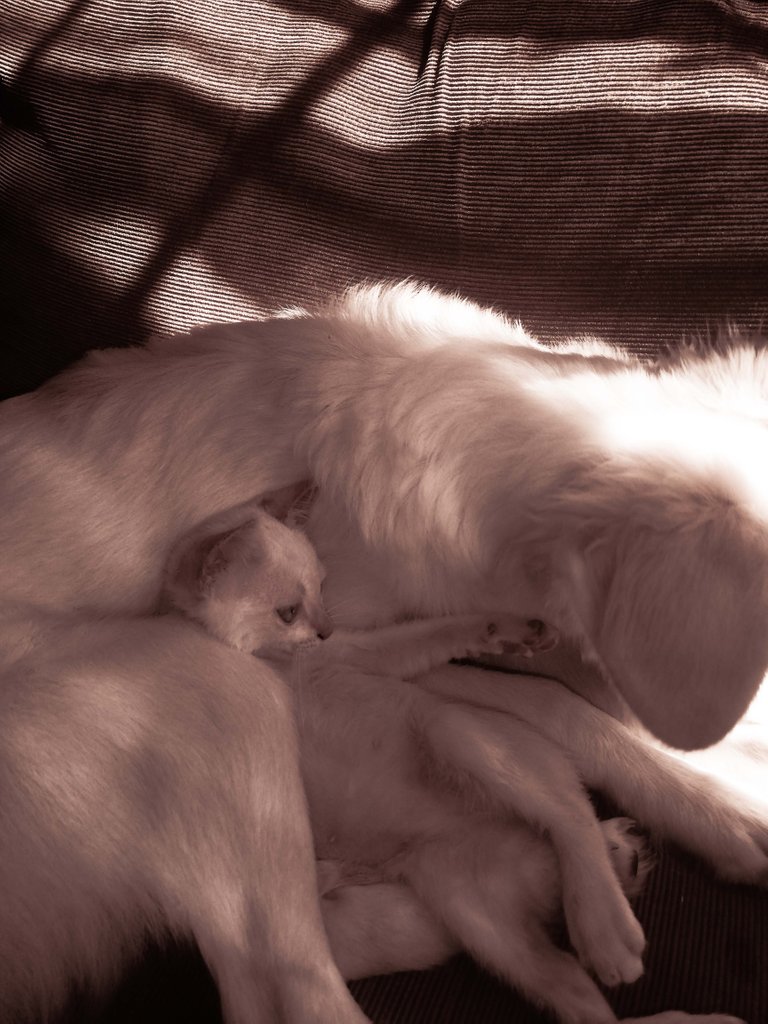 THANKS FOR MAKING IT THIS FAR FRIENDS, TAKE CARE OF YOURSELVES, DON'T FORGET TO USE YOUR MASK, WE ARE STILL IN TIMES OF PANDEMIC.

Own text and images taken from my Huawei P20 phone.
Text Translated by DeepL.com
SEE YOU NEXT POST!