The princes of the house and the Beggars of the street.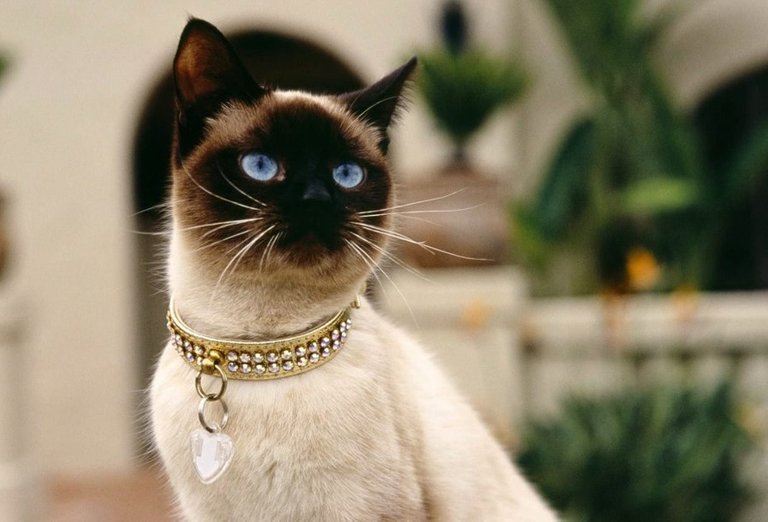 Texto
We have all seen how dogs and cats fight for the first place as the masters and lords of the house, always competing who is the most spoiled. These beautiful and loyal creatures of course deserve to have a life full of pampering and rewards, they deserve to be happy ... among them many battles have been fought for that longed-for throne in the house of the master, yes, the one who feels on the throne, he will possess untold riches ..! Well, dog or cat riches, depending on the winner, because a pet faithful to their masters enjoys many privileges, they are the spoiled ones, their food, their toys, their bathrooms, their bed, their whims, in short, life he smiles at every moment ... How happy such a little animal can be with the care of humans. Now, do you know that other side of the coin?
---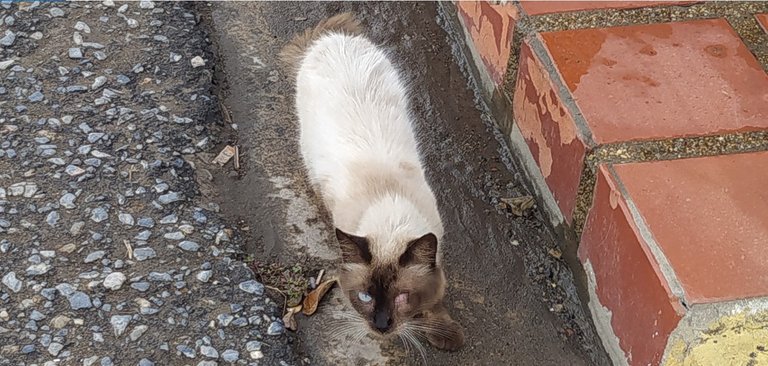 ---
Yes, is it sad right? There are so many little animals on the street who do not know what it is to have a master, they have never slept in a warm and welcoming place. Cat food? What's that? Anti flea shampoo? What? Bait bones, balls of yarn. litter boxes, dewormers, vets, the car window! all that the princes of the home have, are completely unknown to these defenseless animals.
---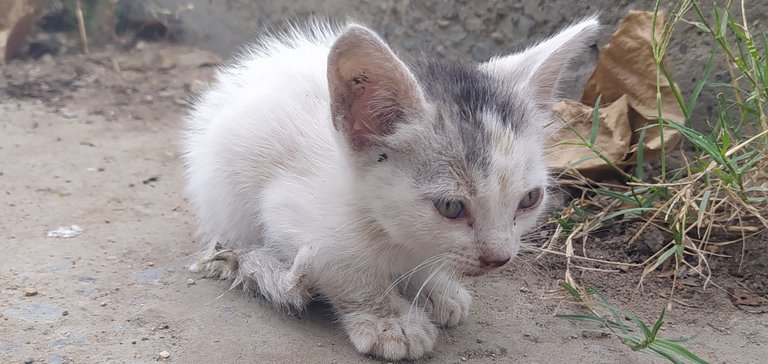 ---
But what can we do? Perhaps it is possible that the excessive growth of this street population escapes from our hands, but, it is assumed that we are the race that dominates, the one that thinks, something can be done, because it must be clear that, it is not the same invest billions in a soccer stadium, which will generate triple the future, than in a center for street pets. But a single professional player, an actor, a successful singer, a ruler, or you who are reading, can change the life of these street animals. Well, these things will be left for reflection and then, for oblivion.
---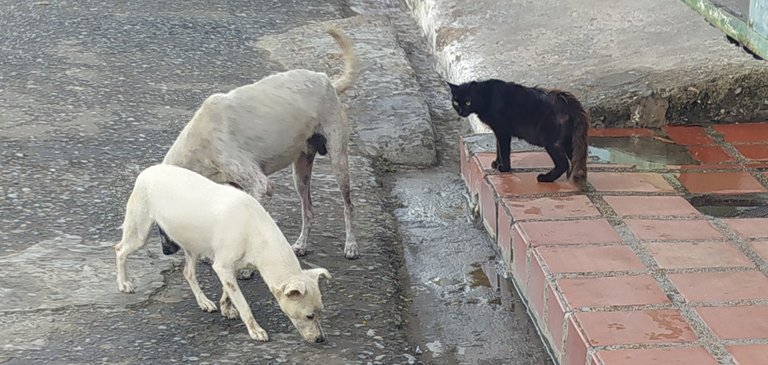 ---
Because these are simply the words of someone who passed by and saw... Observed and just kept going.
---
Los príncipes de la casa y los Mendigos de la calle.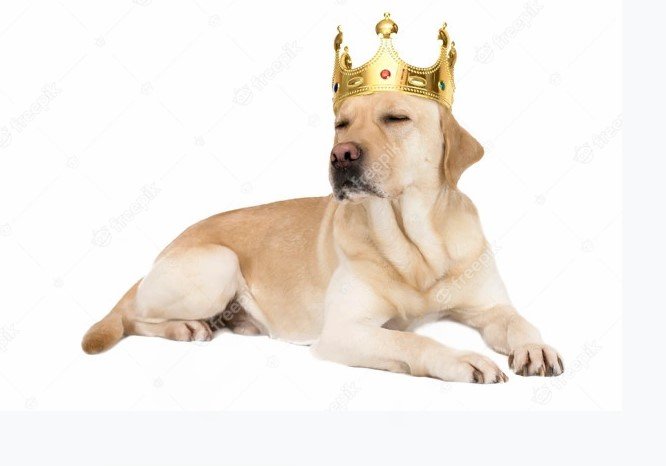 Texto
---
Todos hemos visto como los perros y los gatos se debaten el primer lugar como los amos y señores de la casa, disputándose siempre quien es el mas consentido. Estas hermosas y leales criaturas por supuesto que se merecen tener una vida llena de mimos y premios, merecen ser felices... entre ellos se han librados muchas batallas por ese anhelado trono en la casa del amo, eso si, ¡aquel que se siente en el trono, poseerá incalculables riquezas..! bueno, riquezas perrunas o gatunas, eso dependiendo del vencedor, porque una mascota fiel a sus amos, goza de muchísimos privilegios, son los consentidos, su alimentación, sus juguetes, sus baños, su camita, sus caprichos, en fin, la vida le sonríe en cada momento... Que feliz puede ser un animalito de estos con el cuidado de los humanos.
---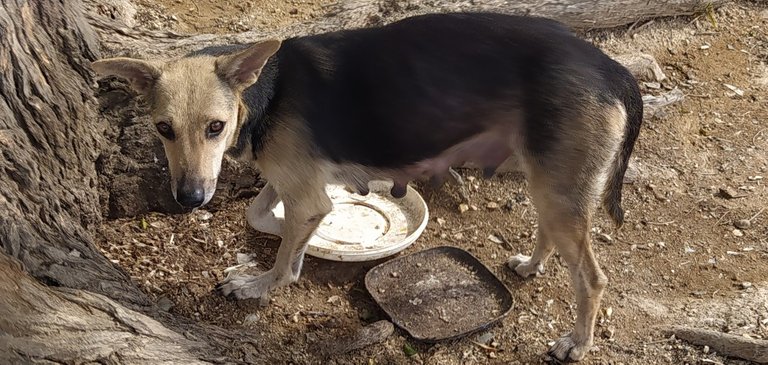 ---
Ahora bien, ¿conoces tu, esa otra cara de la moneda?
---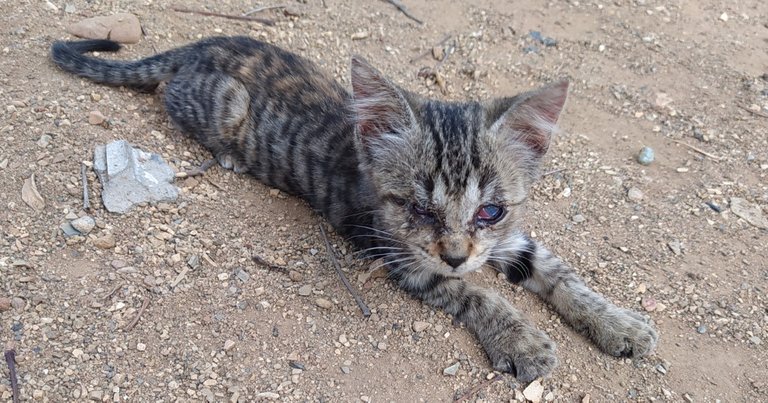 ---
Si, ¿es triste verdad? Existen tantos animalitos en la calle que no conocen lo que es tener un amo, nunca han dormido en un lugar cálido y acogedor. ¿Alimento para gatos? ¿Qué es eso? ¿Shampoo anti pulgas? ¿Como? Huesos de carnaza, bolas de estambre. cajas de arena, desparasitantes, veterinarios, ¡La ventana del auto! todo eso que tienen los Príncipes del hogar, son completamente desconocidos para estos indefensos animales.
---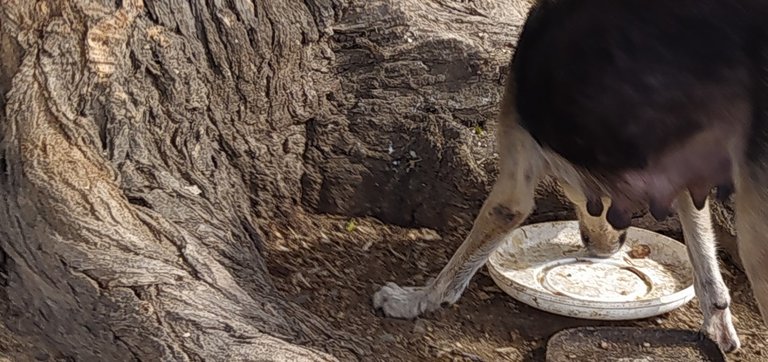 ---
¿Pero que podemos hacer? quizás si que es posible que se escapa delas manos el crecimiento tan desmesurado de esta población callejera, pero, se supone que somo la raza que domina, la que piensa, algo se puede hacer, porque hay que estar claro que, no es lo mismo invertir miles de millones en un estadio de futbol, que te generara el triple a futuro, que en un centro para mascotas de la calle. Pero un solo jugador profesional, un actor, algún cantante exitoso, un gobernante, o tu que estas leyendo, puede cambiarle la vida a a estos animales en condición de calle. Bueno, estas cosas quedaran para la reflexión y luego, para el olvido.
---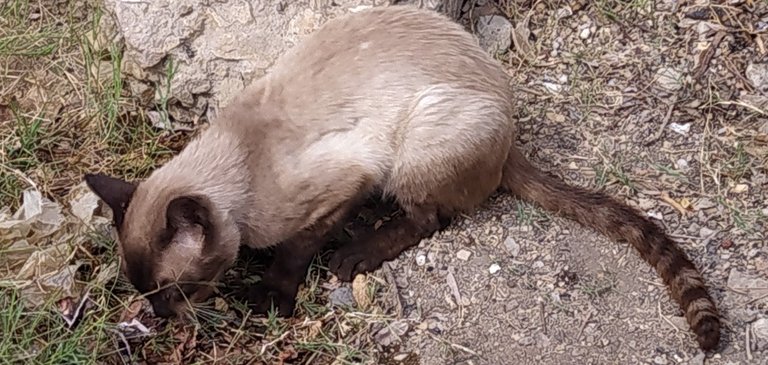 ---
Porque estas simplemente son palabras de alguien que pasaba por allí y vio... Observo y solo siguió.
---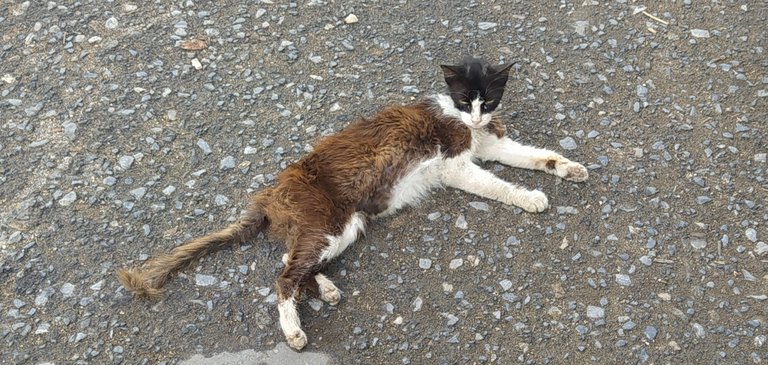 ---
Las imágenes son propiedad del autor, tomadas con un
Xiaomi Redmi Note 8.
😸😸😸
Images are the property of the author, taken with a
Xiaomi Redmi Note 8.
😸😸😸😸😸😸😸😸