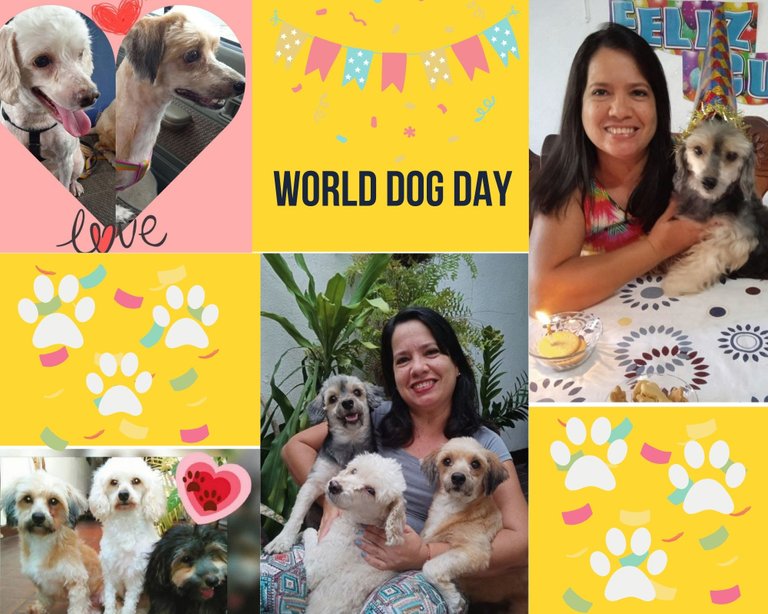 Hoy celebramos el Día Mundial del Perro, un día para festejar con mucho amor y mimos para nuestros amados peluditos que bien se lo merecen porque ellos nos entregan su amor incondicional y su fidelidad por años.
Today we celebrate World Dog Day, a day to celebrate with lots of love and pampering for our beloved furry friends who deserve it because they give us their unconditional love and loyalty for years.
Es un día, también, para reflexionar, pues en las calles deambulan muchos perritos sin un hogar, sin cariño y sin calidad de vida. Es muy triste verlos flacos, buscando comida entre la basura, enfermos y tristes cuando, en medio del sol inclemente o una lluvia torrencial, buscan desesperados un lugar para guarecerse. Muchos de estos peludos fueron abandonados por sus indolentes dueños porque no podían mantenerlos. Ante esta situación, lo más apropiado es darlos en adopción.
It is also a day to reflect, because many dogs roam the streets without a home, without love and without quality of life. It is very sad to see them skinny, looking for food among the garbage, sick and sad when, in the middle of the inclement sun or a torrential rain, they desperately look for a place to shelter. Many of these furry ones were abandoned by their indolent owners because they could not keep them. In this situation, the most appropriate thing to do is to put them up for adoption.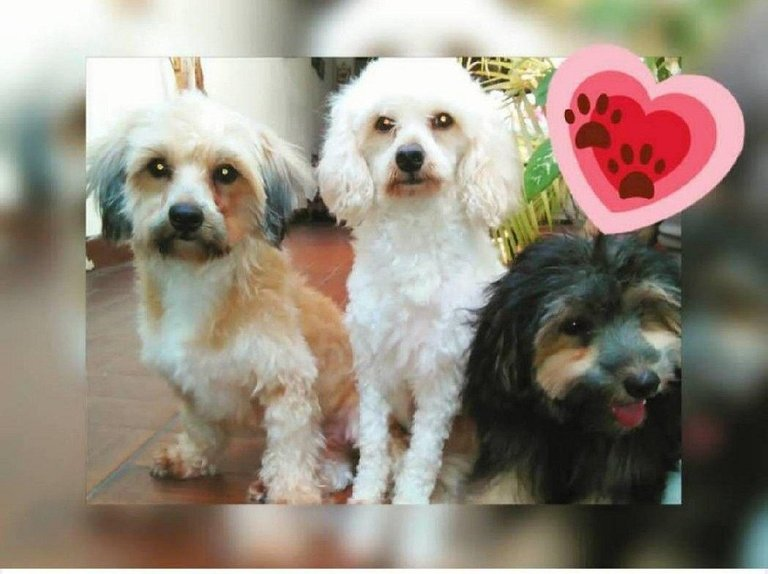 En la actualidad, existen fundaciones dedicadas a la protección de estos animalitos y organizan jornadas de castración, esterilización y vacunación, pero no se dan abasto porque son muchos los desprotegidos y pocos los recursos con los que cuentan. Sin embargo, siguen haciendo un trabajo encomiable que debemos apoyar de alguna manera. En mi ciudad, hacen vida varias de estas iniciativas particulares, algunas con muchos miembros, otras en las que una sola persona de dedica a prodigar amor y cuidados a estos perritos abandonados y los vemos en las calles con bolsitas de perrarina para alimentarlos, o atendiéndolos en casos necesarios. Siempre que puedo les tiendo la mano para enviar un cariño a esos perritos que con sus tristes miradas nos rompen el corazón. El llamado es a solidarizarnos con estas causas hoy, en este día especial, y siempre que se pueda colaborar y apoyar.
Currently, there are foundations dedicated to the protection of these animals and they organize spaying, neutering and vaccination campaigns, but they are not enough because there are many unprotected animals and few resources. However, they continue to do a commendable job that we must support in some way. In my city, several of these particular initiatives are alive, some with many members, others in which only one person is dedicated to lavish love and care to these abandoned dogs and we see them in the streets with bags of dog food to feed them, or taking care of them when necessary. Whenever I can I reach out to them to send love to these dogs that with their sad looks break our hearts. The call is to show solidarity with these causes today, on this special day, and whenever we can collaborate and support.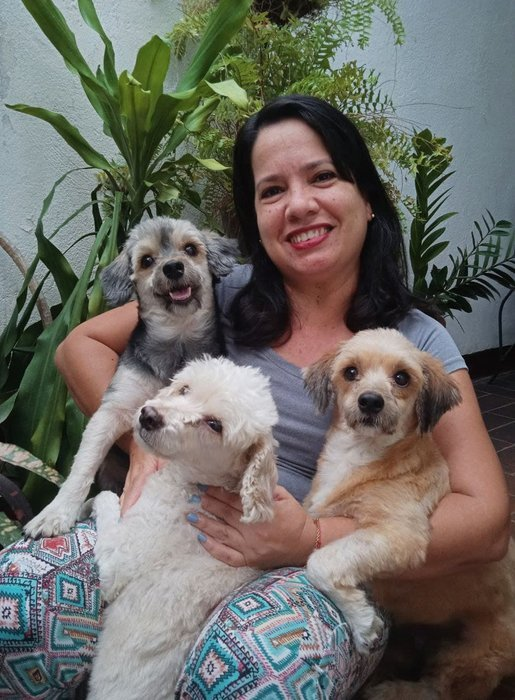 Hoy celebro a mis hijos peludos por la alegría que le imprimen a mis días, por el amor que me regalan, por la ternura de sus miradas, por su compañia. Hoy los consiento mucho más, los dejaré estar en mi cama retozando de felicidad, les daré una galletita de regalo y, lo que más les gusta, un paseo por la ciudad para que gocen de la brisa en sus caritas.
Today I celebrate my furry children for the joy they bring to my days, for the love they give me, for the tenderness of their looks, for their company. Today I spoil them much more, I will let them be in my bed frolicking with happiness, I will give them a cookie as a gift and, what they like the most, a walk around the city to enjoy the breeze on their faces.


Mi deseo de hoy es que todos los perritos del mundo tengan un hogar.
My wish today is that all the puppies in the world have a home.
¡No compres, adopta un perro y llena tu vida de un amor especial!
Don't buy, adopt a dog and fill your life with a special love!


Todo el contenido de esta publicación es contenido original y trabajo creativo personal. Los separadores y banners son mis diseños en Canva. Las fotos son de mi propiedad.
All content in this publication is original content and personal creative work. The dividers and banners are my designs in Canva. The photos are of my property.