Versión en español/ Spanish versión
Hola hievers como están, el día de hoy les voy a presentar a mis mascotas
Si eres alguien que tiene mascotas de seguro entenderás lo mucho que se puede llegar a amar a estos animales y como se vuelen parte de la familia ya que se han convertido en mi mejor compañía.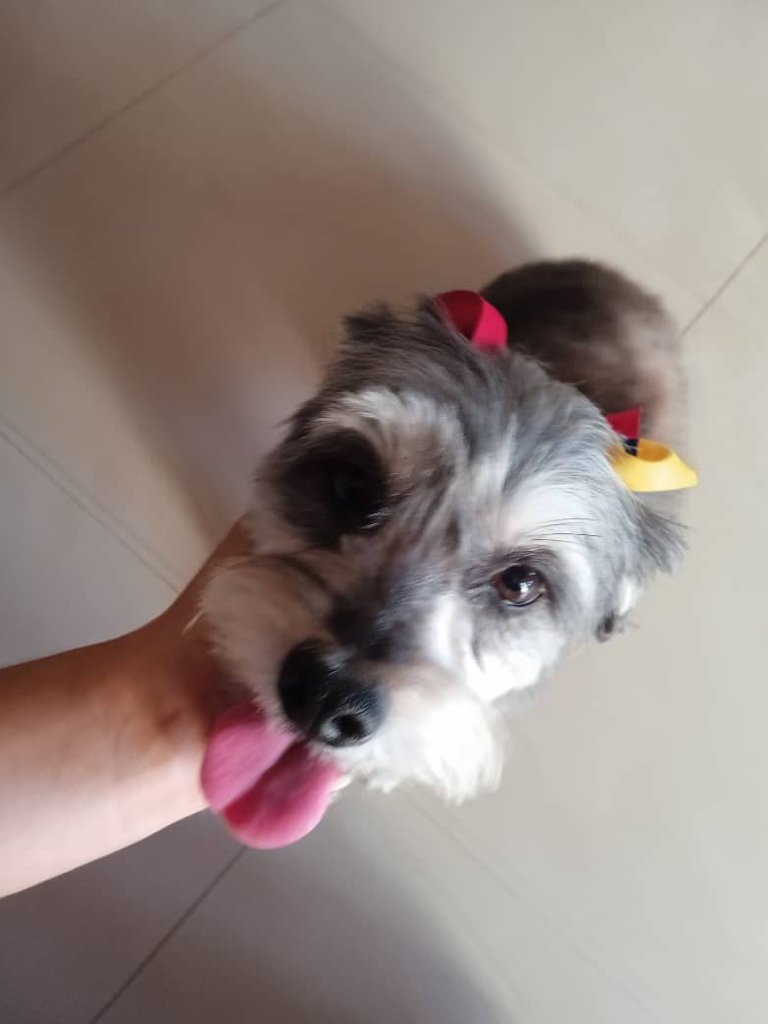 Esta no es la primera vez que nombro a mis mascotas ya que anteriormente lo comente en mi introducción pero creo que se merecen un post dedicado a ellas.
A lo largo de los años he tenido todo tipo de mascotas como peces hamsters etc, pero las que han estado conmigo desde que soy muy pequeña son ellas mis dos perritas Rarity y Rosa.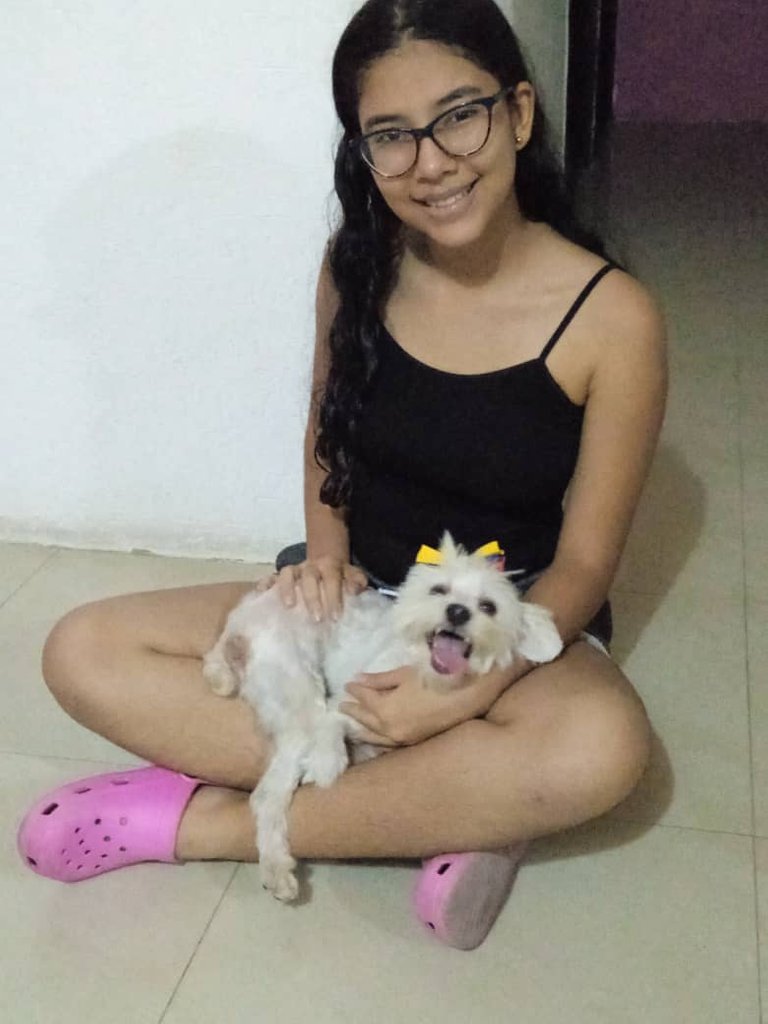 Ellas son madre e hija ya que Rosa es hija de Rarity, Rosa es una perrita blanca muy activa, juguetona y cariñosa a ella le encanta que le rasquen la pancita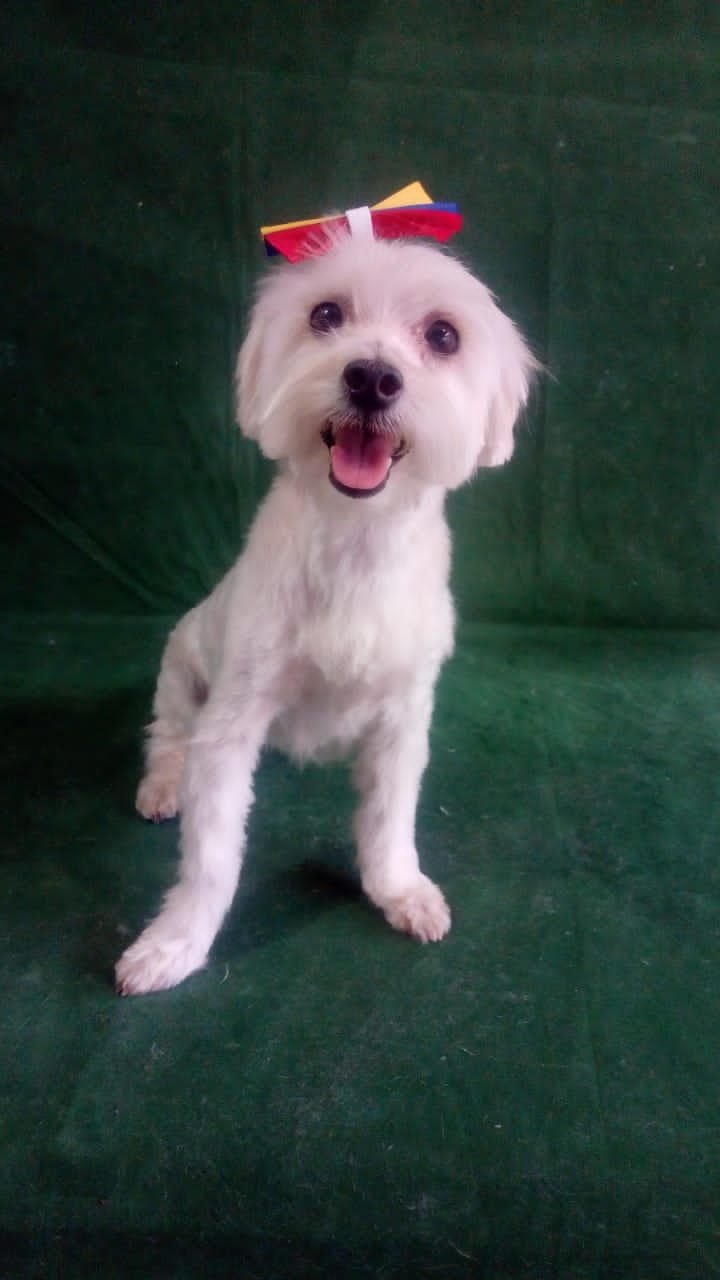 esta foto fue tomada por la peluquera de perritos
Y por otro Rarity es negra es más tranquila le gusta salir a pasear y le gusta comer pero el que Rarity sea tranquila no quiere decir que ella sea la más obediente la mas obediente es rosa.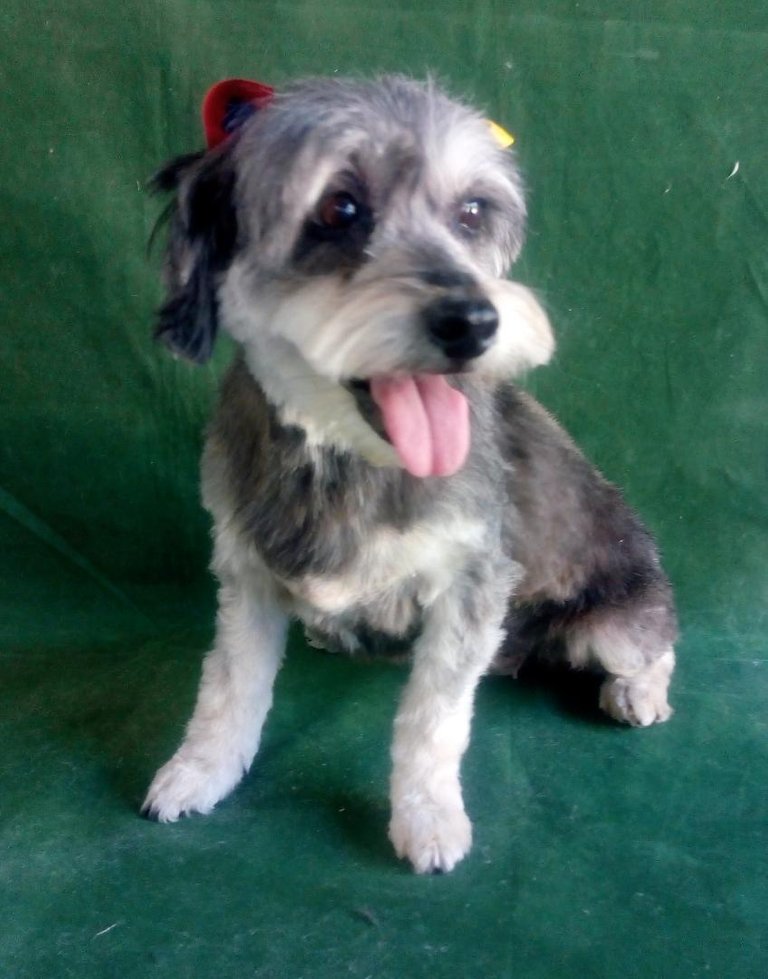 esta foto fue tomada por la peluquera de perritos
Ambas son de raza puddle por lo cual son muy esponjositas, a ellas les encanta que las bañe y les seque el pelo.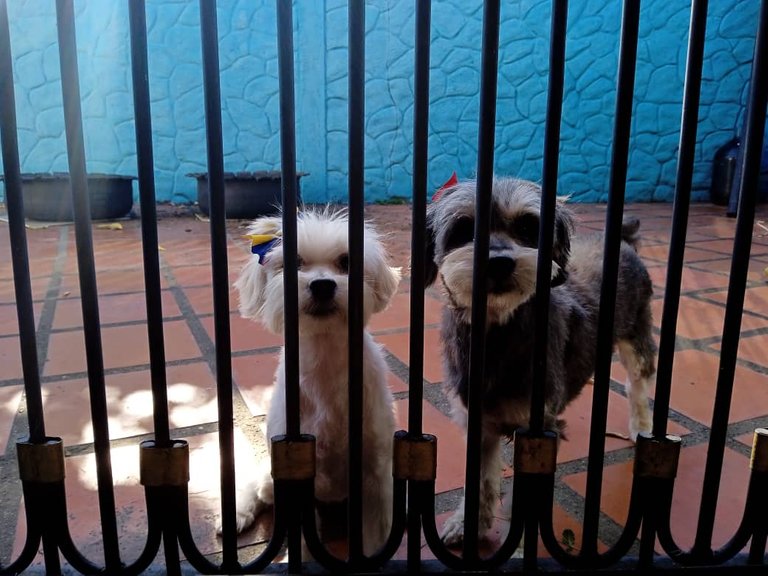 Y bueno esto ha sido todo por este post espero que les haya gustado conocer a mis perritas.
Mi representante superviso este post.
Versión en inglés/English versión
Hi hievers how are you, today I am going to introduce you to my pets
If you are someone who has pets, I'm sure you will understand how much you can love these animals and how they become part of the family and become my best companion.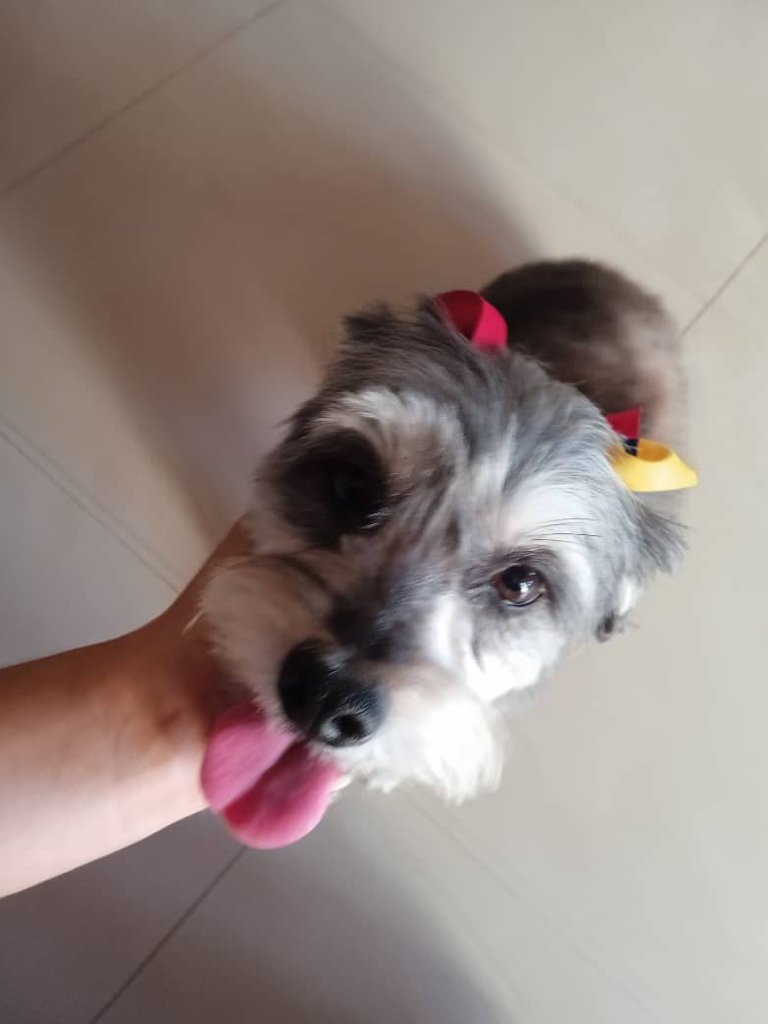 This is not the first time I mention my pets, as I mentioned them in my introduction, but I think they deserve a post dedicated to them.
Over the years I have had all kinds of pets such as fish, hamsters, etc, but the ones that have been with me since I was very small are my two little dogs Rarity and Rosa.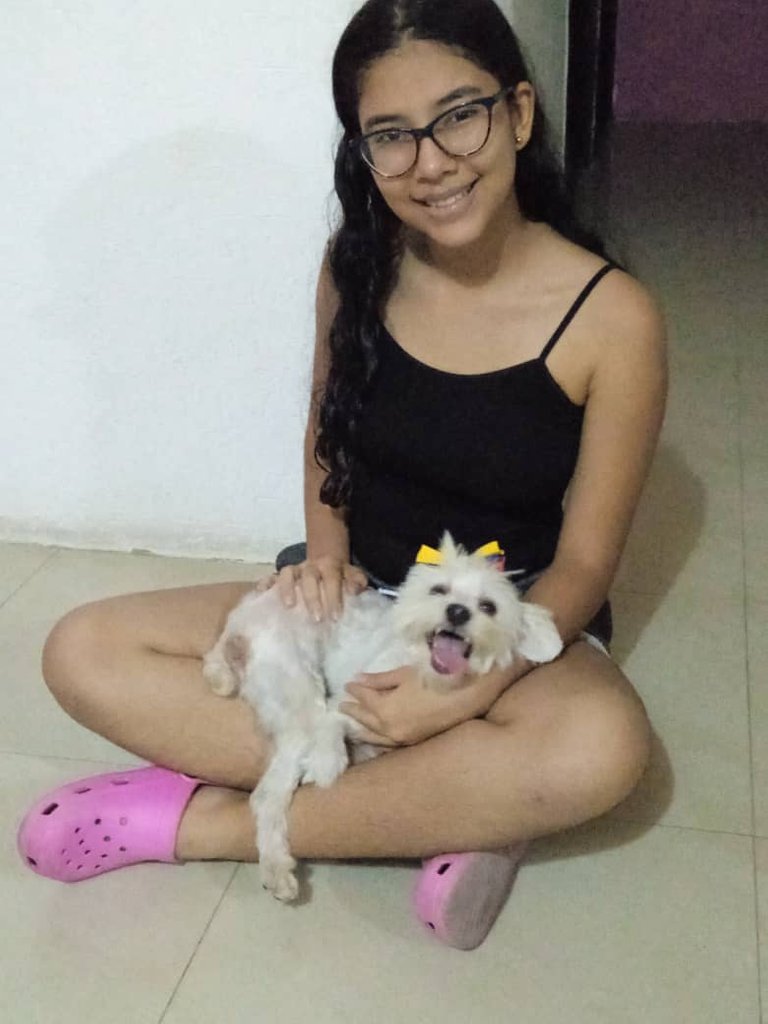 They are mother and daughter since Rosa is Rarity's daughter, Rosa is a very active, playful and affectionate white dog, she loves to have her tummy scratched.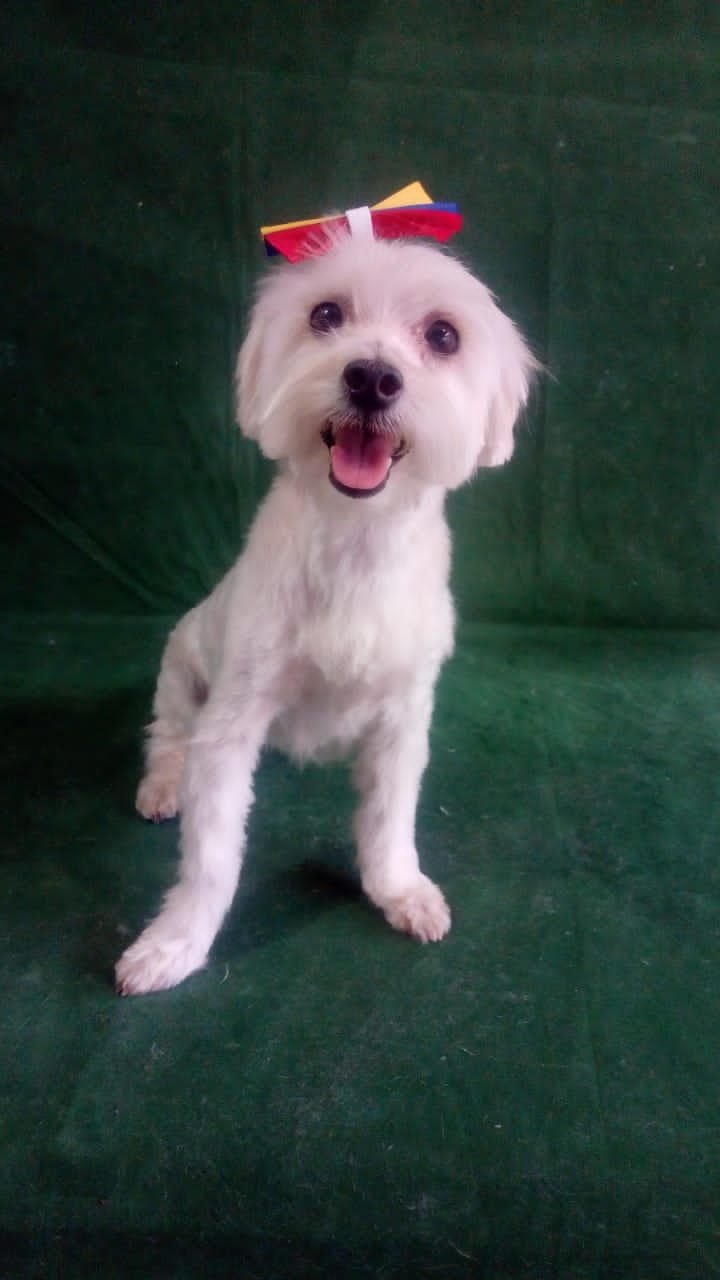 this photo was taken by the doggy hairdresser
.
On the other hand, Rarity is black, she is calmer, she likes to go for walks and she likes to eat, but the fact that Rarity is calm doesn't mean that she is the most obedient, the most obedient is pink.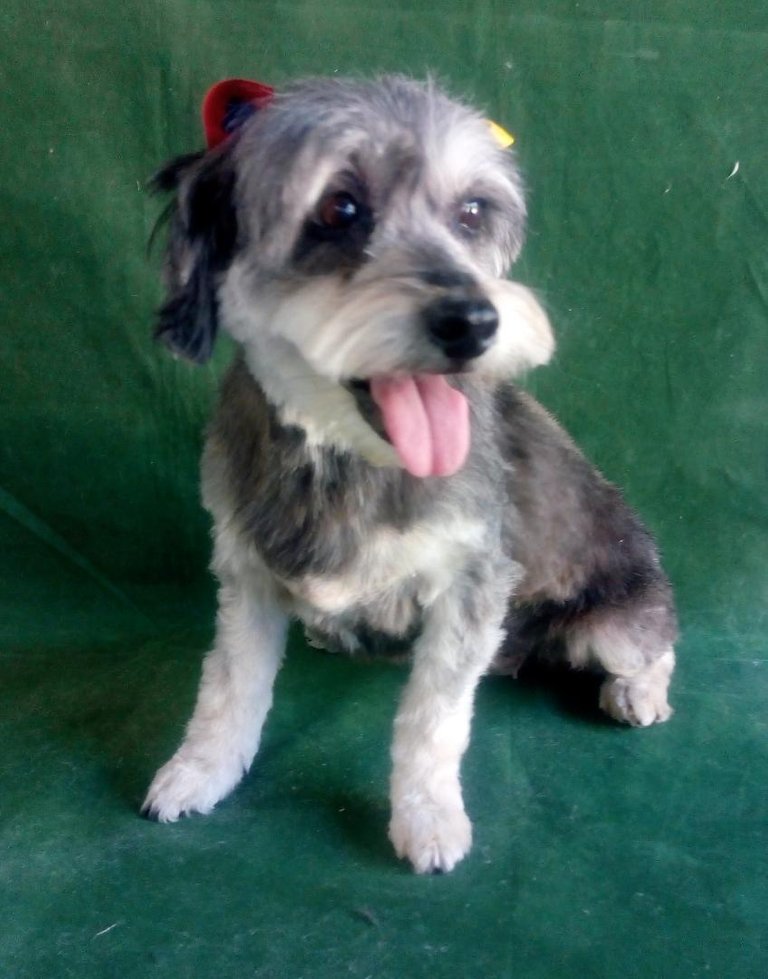 this photo was taken by the doggy hairdresser
.
They are both puddle breeds so they are very fluffy, they love to be bathed and dry their fur.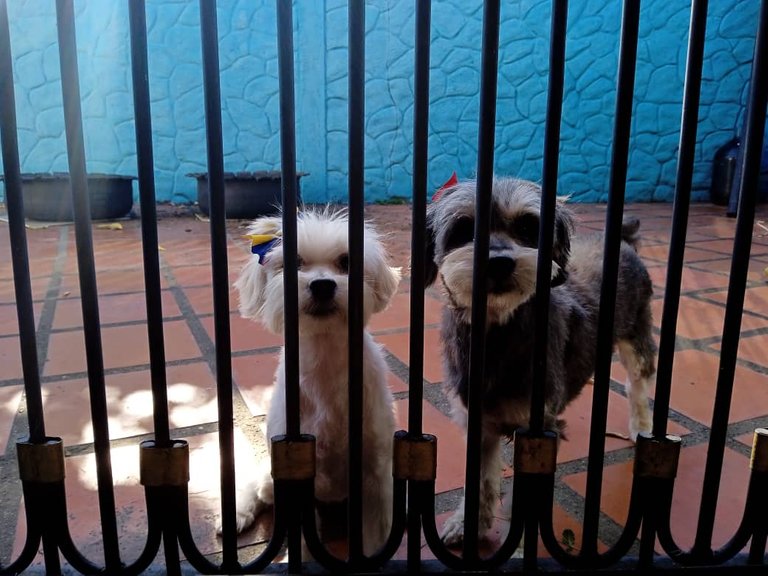 And well this has been all for this post I hope you enjoyed meeting my dogs.
My representative supervises this post.
.