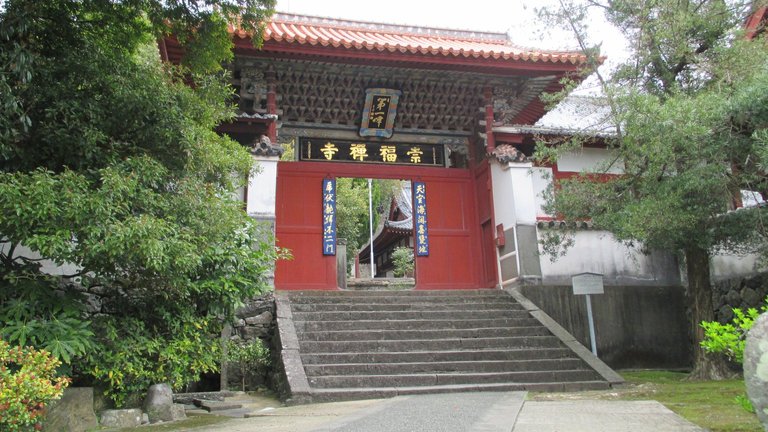 おはようございます! Ohaijo Gozaimsu
I feel it is time for another photoblog from the land of the rising sun. Today I will take you on a trip to Kyushu, one of the big main islands in the very south of the country. At my first and only travel down there so far, I was lucky to have some really great company which I managed to show around quite a bit. We had a few days in Nagasaki and saw quite a bit of the city and its surrounding. Let's start with a first little round in this interesting city, which has so much to offer to its citizen and visitors.

Nagasaki, like Hiroshima marked with a big stigma, has always been a very international city. There is no way not to see the Korean and Chinese influences, but also the Portuguese and Dutch were allowed to station themselves here for a longer period of time to trade with the island kingdom.
Located by the sea, the city has a lively port life and is pleasantly un-Japanese in its Japanese way. Nagasaki made rather a kind of southern European impression on me, if it weren't for the many Japanese people around. A very pleasant combination with a very special charm, which encharmed me almost completely.
As a small first tune-in, I will show you pictures of Sofukuji today , a temple of the Obaku Zen sect, which was built in the 17th century by Chinese immigrants living in Nagasaki. The Chinese elements cannot be overlooked here, a playfulness that stands out and differs greatly from the typical Japanese temples. Here in this temple too, the color red dominates and together with the green of the parks forms a nice harmonic contrast.

But let's have a look together...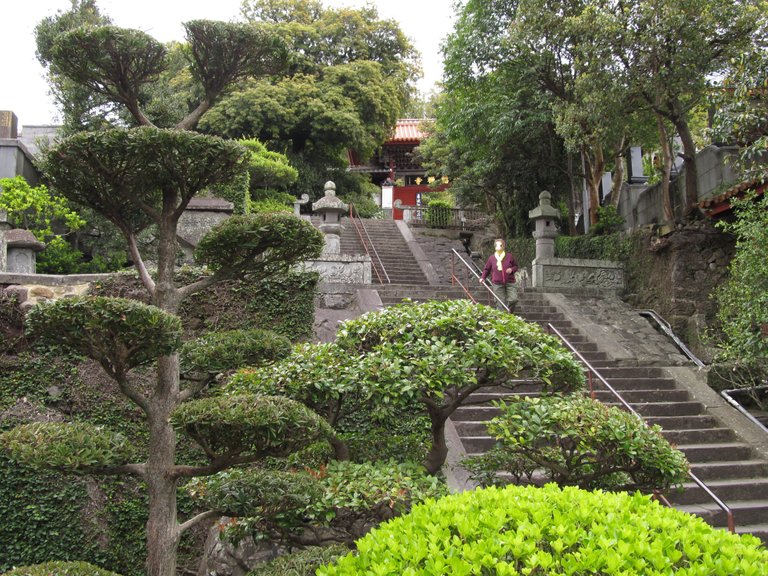 You had to climb a bit before you were able to look around. But the small ascent was worth it in any case and I felt it was part of the whole experience of visiting this temple.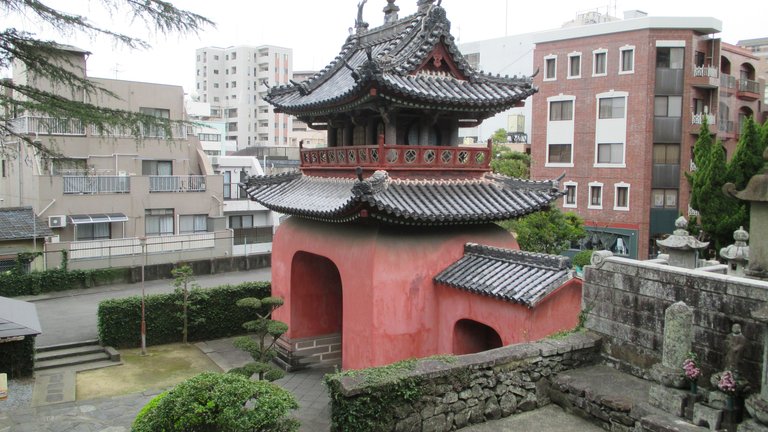 Sanmon, the main gate, attempts to impress the visitor and to get him in the right mood. Usually successfully, at least in worked for us who were quite eager to see what was lying behind.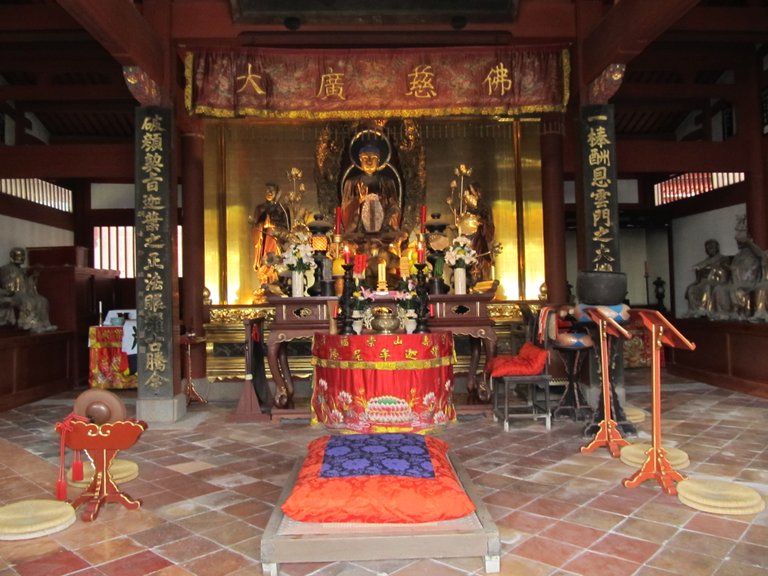 Inside as well as outside the temple is heavily decorated and ornamented. You have to show what you have here as everywhere else.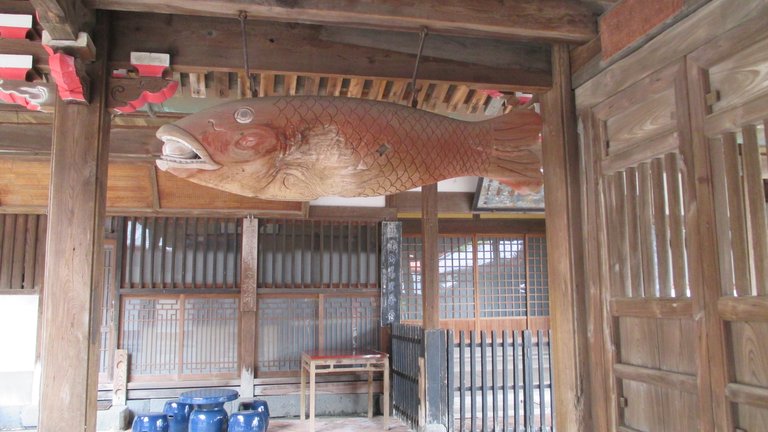 I really admire the attention the payed to all the details, and also some rather unexpected parts of the temples decoration.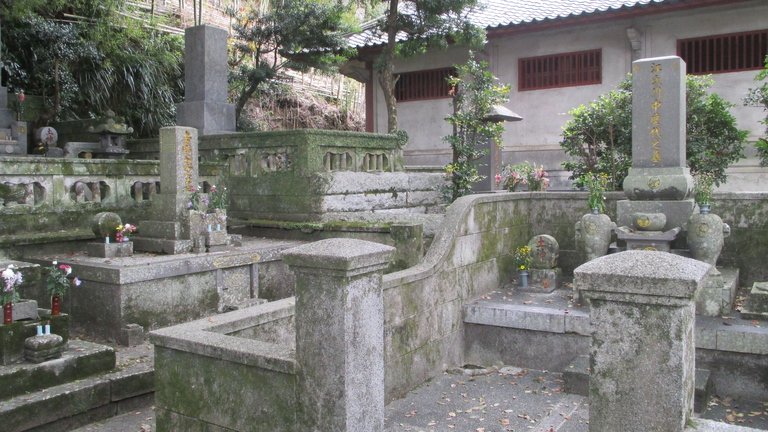 A cemetery is attached to almost all temples in Japan, as funerals are usually held and conducted according to Buddhist ceremonies in Japan. As mentioned before Shintoism and Buddhism are going hand in hand and I am really glad to see both religion are not in a competition.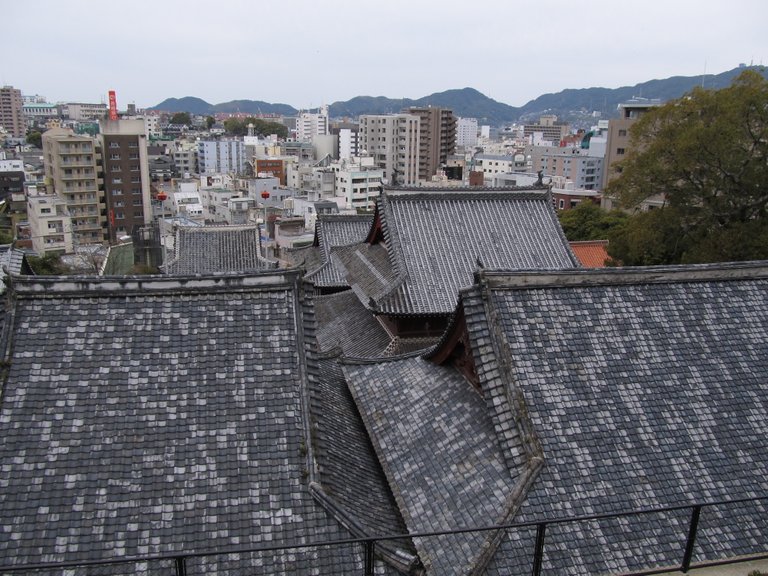 Over the traditional temple roofs you have a view towards the more modern city and mountains. Nagasaki is a bit squeezed between the sea and the mountains, which is quite common in Japan.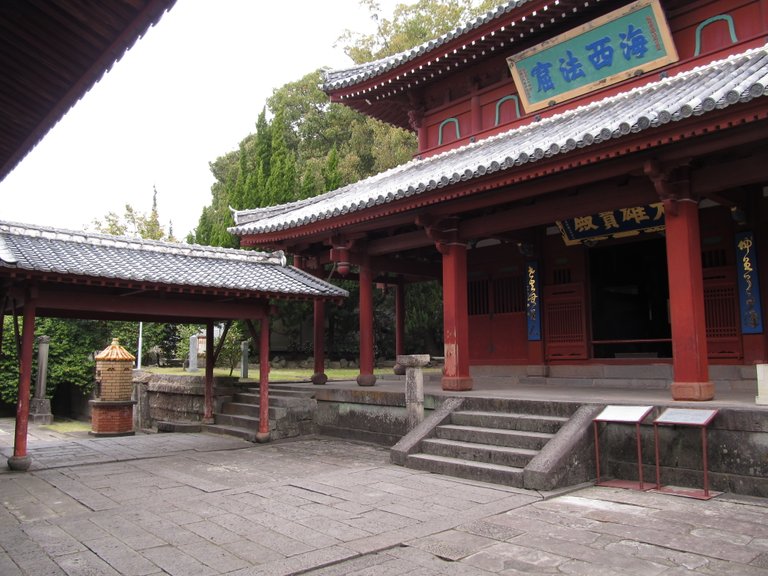 As always, I enjoy it when not so many people are scurrying around in front of my eyes and I can have the place to myself a little bit. Crowds of people I will see enough later, so a little silence is always very pleasant.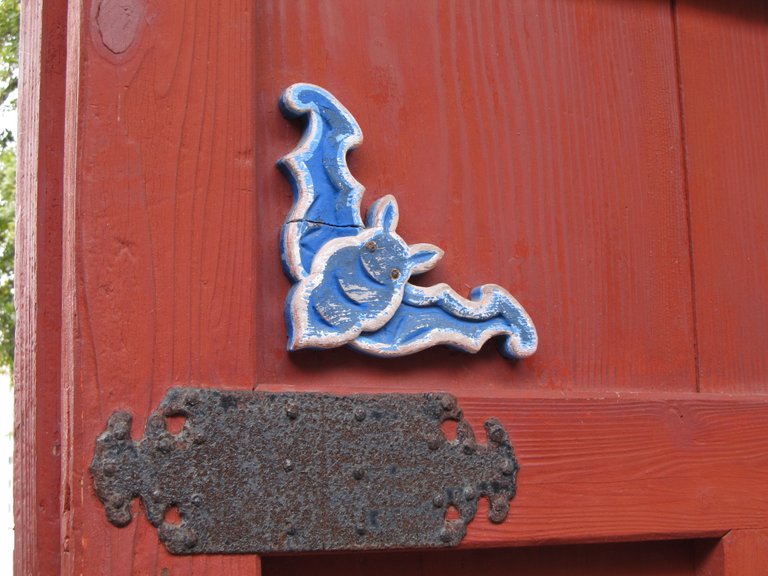 And at the end a small, very funny accessory. Fortunately, this little blue bat did not escape our attention and has put a very special smile on our faces.
A nice, not too obtrusive temple, which you should take along on a walk through Nagasaki. The city is not too big and the most important sights can be easily reached on foot or by streetcar. I will show you a little more of the latter later on.
So stay tuned for more pictures and impressions from the country of the rising sun. We will stay a little longer in Nagasaki and surroundings, since there is a lot to see here.
またね matane (See you later)