With a peak reaching 6,961 meters (22,838 feet), the Aconcagua is the tallest mountain in the Americas.
Very close to the border with Chile, it is surrounded by magnificent valleys that are part of the Aconcagua Provincial Park.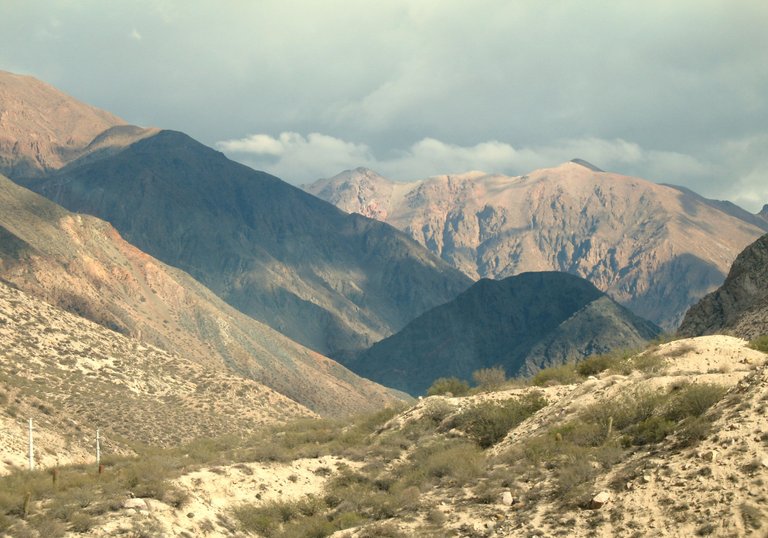 The whole road to get there is beautiful; we go from green valleys to arid landscapes in a few minutes.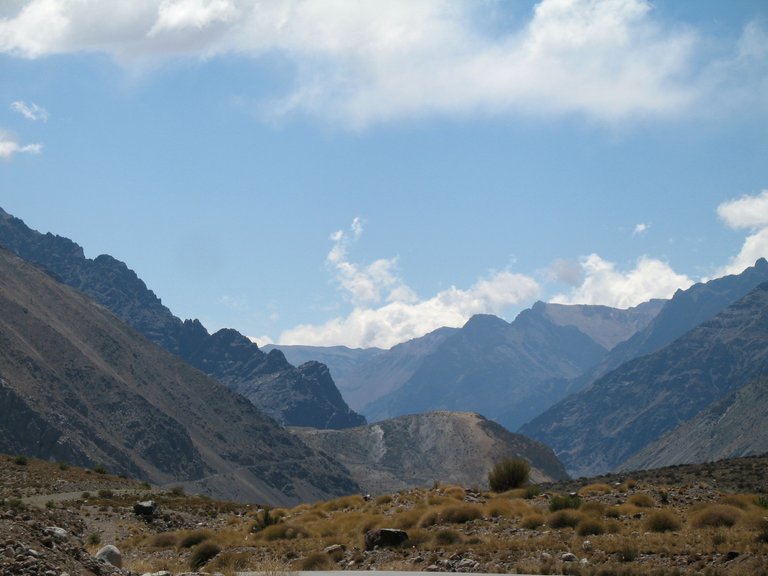 On the road, we always wanted stop to admire the landscape, that's the reason why, even if the distance to be covered between the city of Mendoza and the base camp of the mountain is short, it took us several hours to arrive.
Can you blame us? the colored rock formations adds a little touch of fantasy pleasant to contemplate.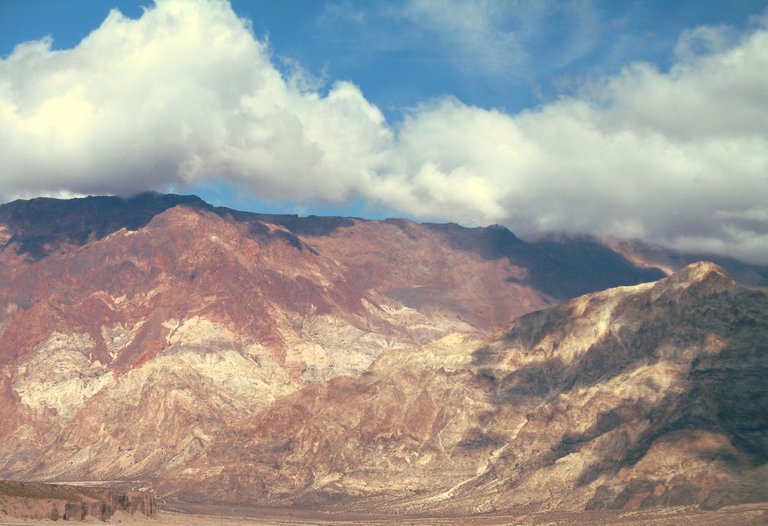 Here it is, even if it is hidden behind a cloud, we feel its grandeur.
The Aconcagua, the America's highest mountains, is not for everyone although it is not considered difficult; especially because of its altitude and the cold that reigns there.
It is also covered with several glaciers which offer a challenge to more seasoned climbers.
We just admired it from afar before hitting the road again to admire other magnificent landscapes.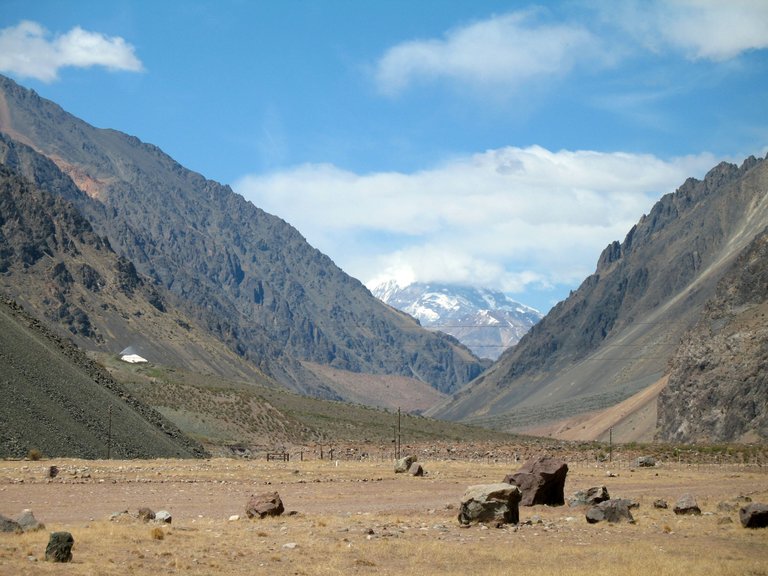 ---
Photo taken with a Canon PowerShot A620.
---
Follow: @karma-panorama
Blog: http://karmapanorama.com
---