The Beauséjour park which is located in the town of Rimouski is mainly used for sports, summer and winters, but it is rather the works of the artist Roger Langevin that caught my attention during my stroll.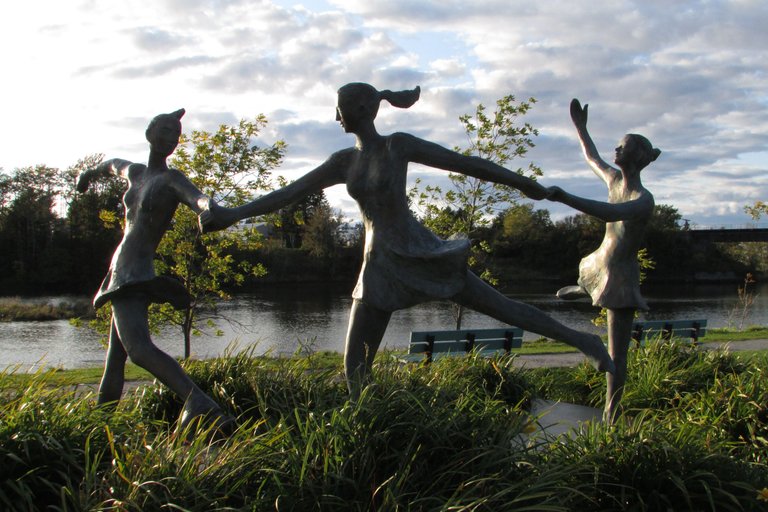 Roger Langevin is a Quebec artist originally from Lac Saint-Jean, but living in Rimouski for over 27 years.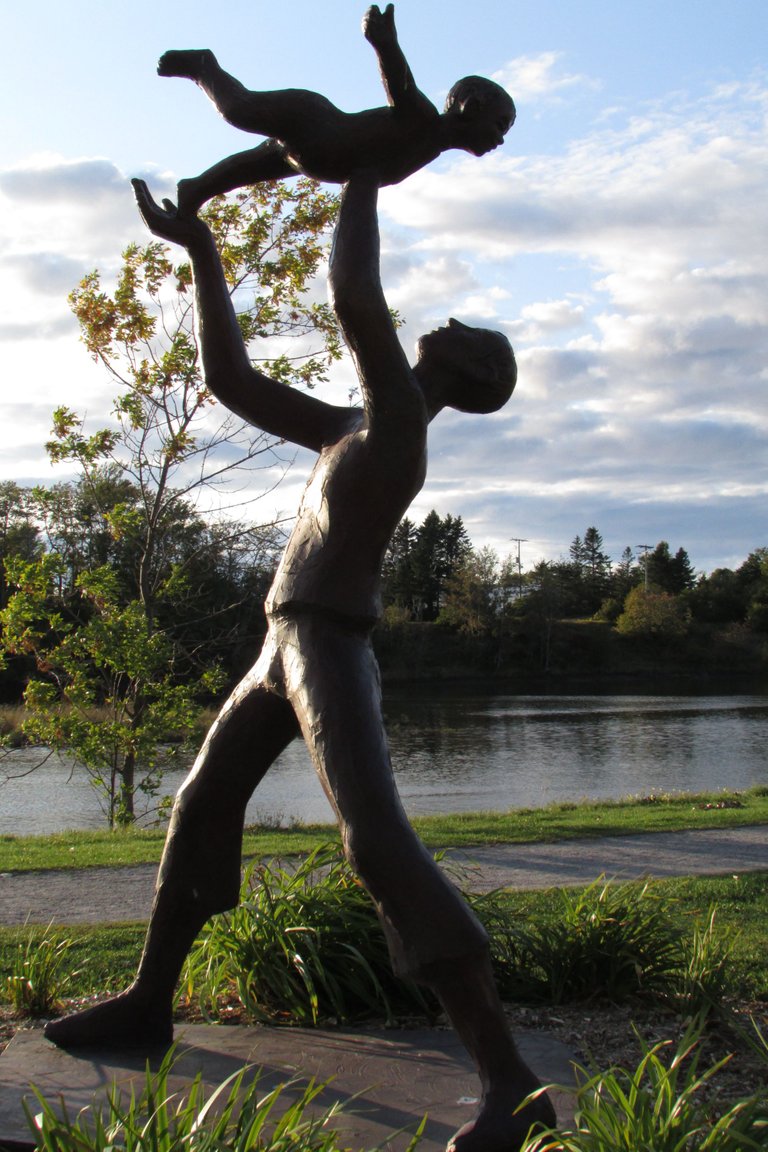 His sculptures can be found all over the province of Quebec, but also across the world, passing through France, Côte d'Ivoire and Egypt to name a few.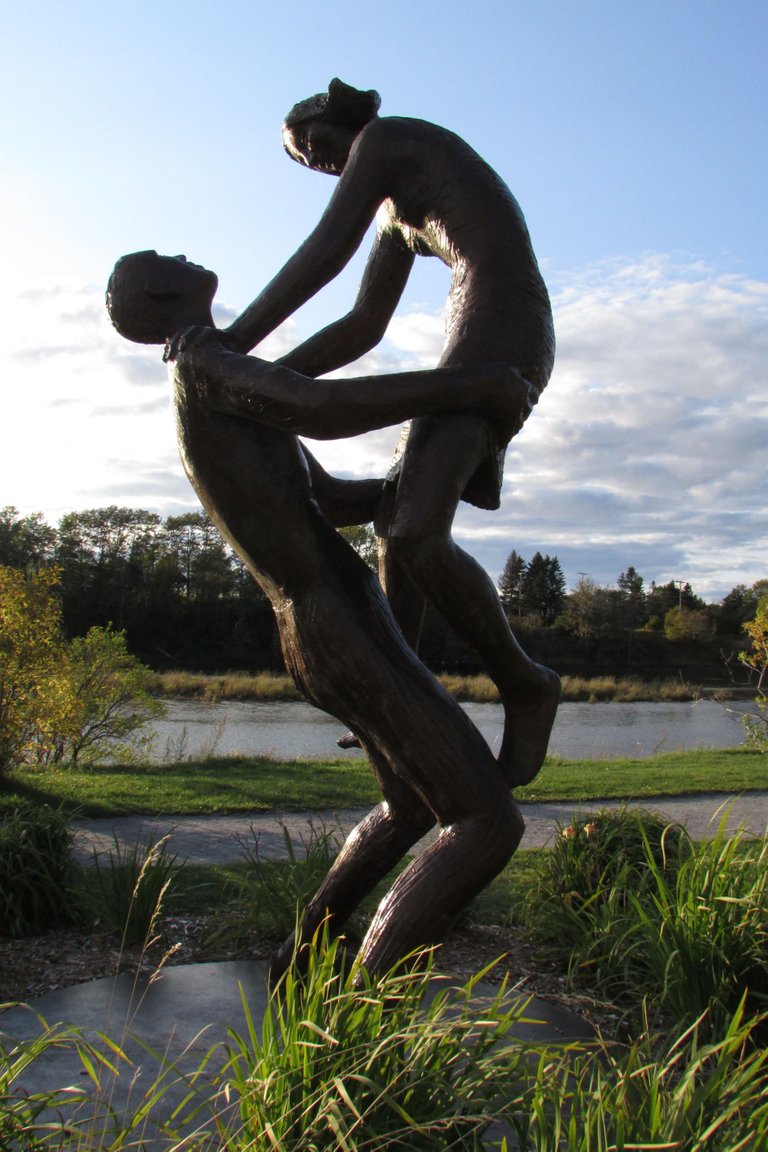 Beauséjour Park near downtown is the home to the sculpture alley, an interesting path located along the Rimouski River in a large public park.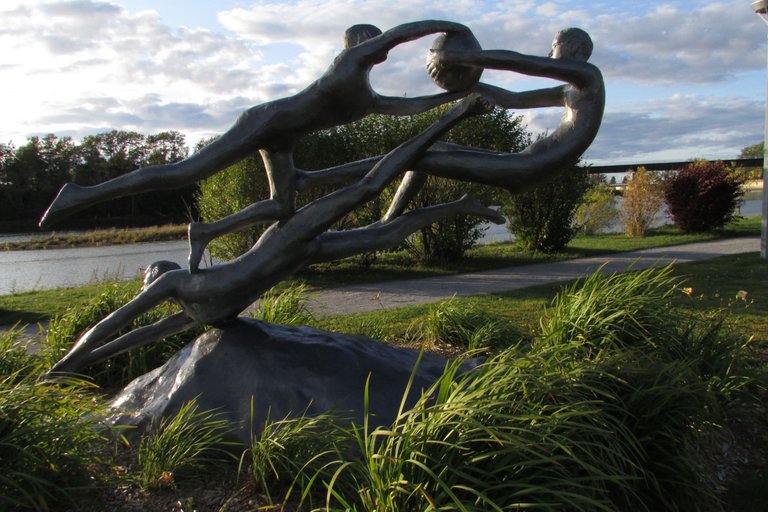 Ten immense fiberglass sculptures embellish our walk and allow us to discover the park differently.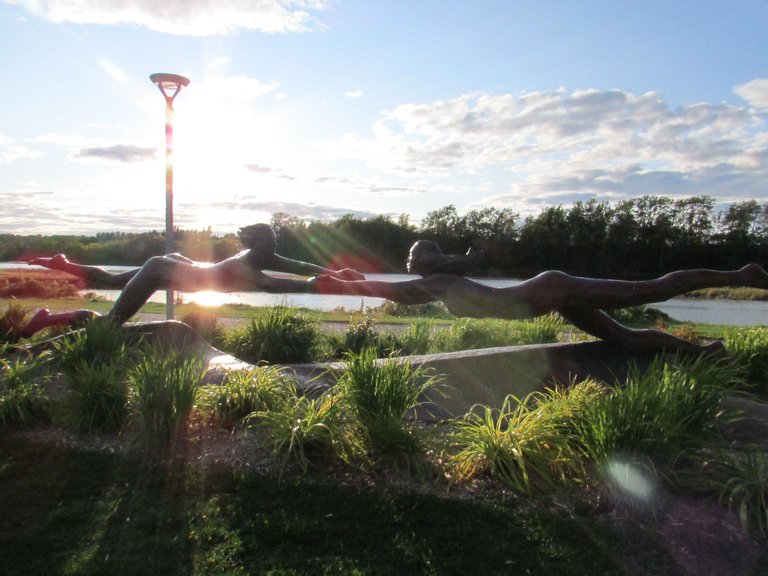 The theme is simple, pleasant moments of life between lovers and family.
I was distracted because I am missing 3 sculptures, but the whole is already very pretty.
Beauséjour can be translated as a "beautiful stay" in English and I think these pretty sculptures help to make it more "beautiful".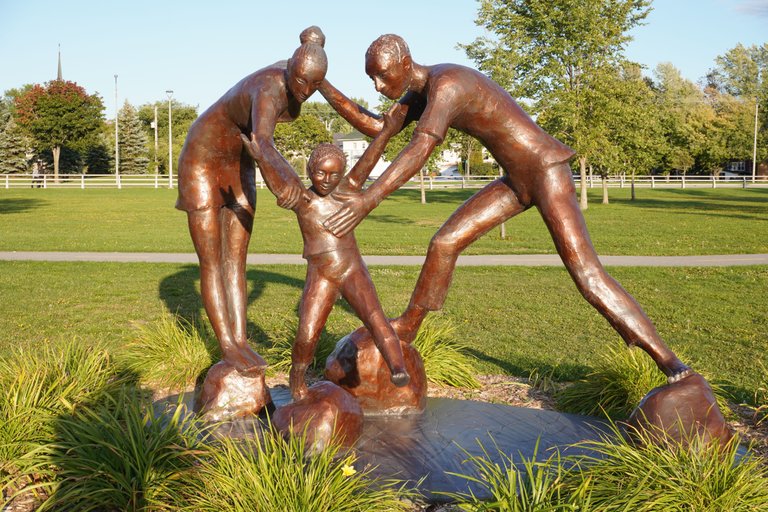 ---
Photo taken with a Canon PowerShot SX500 IS.
---
Follow: @karma-panorama
Blog: http://karmapanorama.com
---