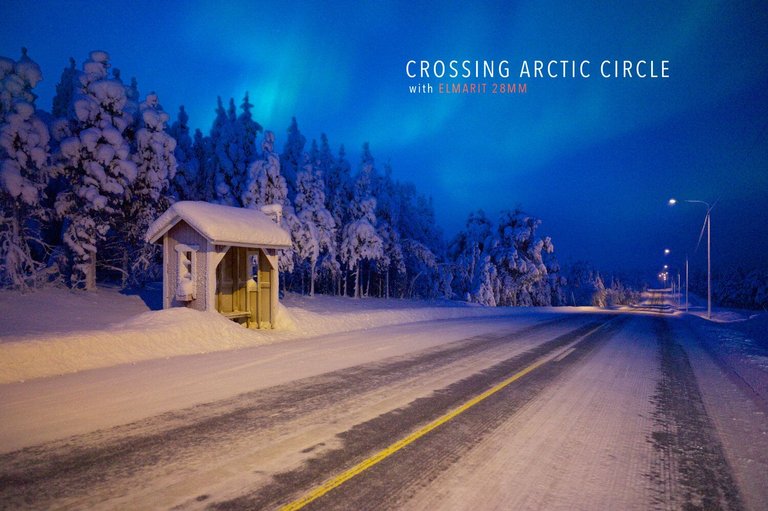 Taking Leica ME and 28mm Elmarit across Arctic Circle.
"Winter in a wonderland" is a words that often visualise as a landscape covered with thick white snow and a small wooden log with Santa inside preparing gifts. Visiting Finland in the middle of winter is one of the example that can visualise that word. It was in mid December that we decided to visit the Santa in his office in Lapland, then continue up north to chase the Nothern lights. We embarked on a driving trip of more than 2,000 km up north from Helsinki to North Cape in the middle of winter. This time I am taking my Leica ME with one lens: Elmarit 28mm to captured our trip.
Since this is supposed to be SSA (Super Short Stories), I will just be showing one-two pictures to represent each place that I visited and brief explanation of the place or trip. Feel free to ask me any questions related to the trip or photography on the below comment form.
In this article I will divide it into two parts: On the way up (Helsinki - North Cape), then on the way South (North Cape - Helsinki) which I am taking different routes.
On the way North.
In this article I will divided into two parts which are covering Driving from Helsinki up to North cape in 3 days road trip. We went through Oulu, Rovaniemi, Tundrea, Mandalen, and Alta. From Alta we drive tot he last point to the North Cape.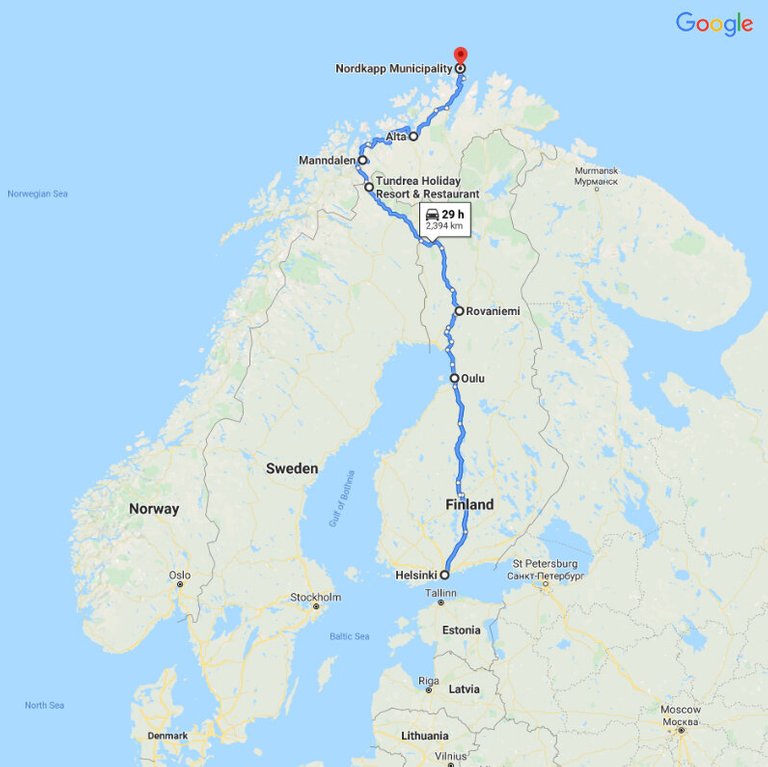 ...
Start: Helsinki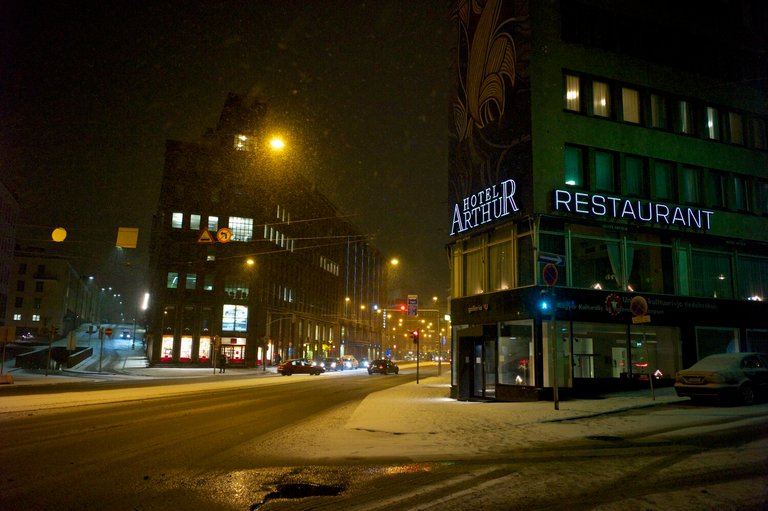 We arrived in the evening and it was heavy snowing in Helsinki | ISO 800, F2.8 at 1/45 sec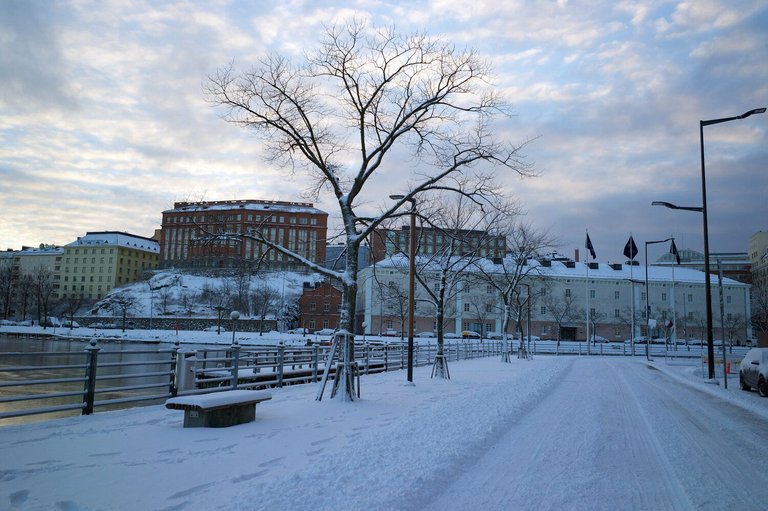 The next morning we walk around the city enjoying the winter city view, before heading to the next destination. | ISO 400, F2.8 at 1/360 sec
...
Stop 1: Oulu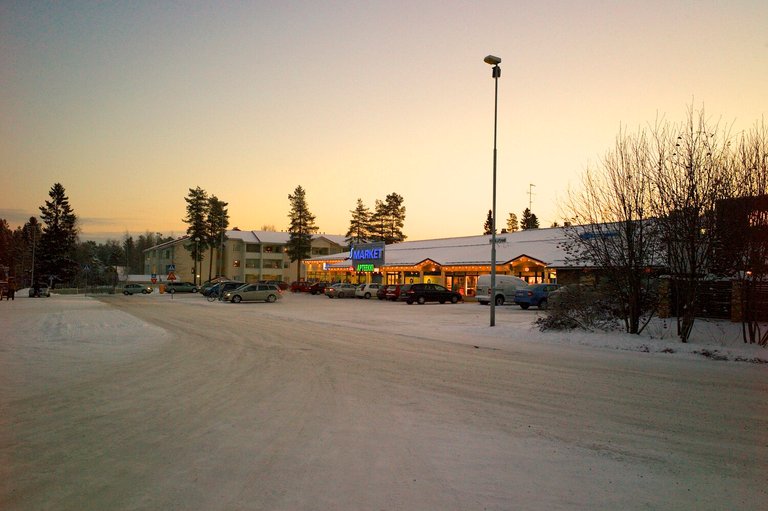 A supermarket in Oulu | ISO 800, F2.8 at 1/128 sec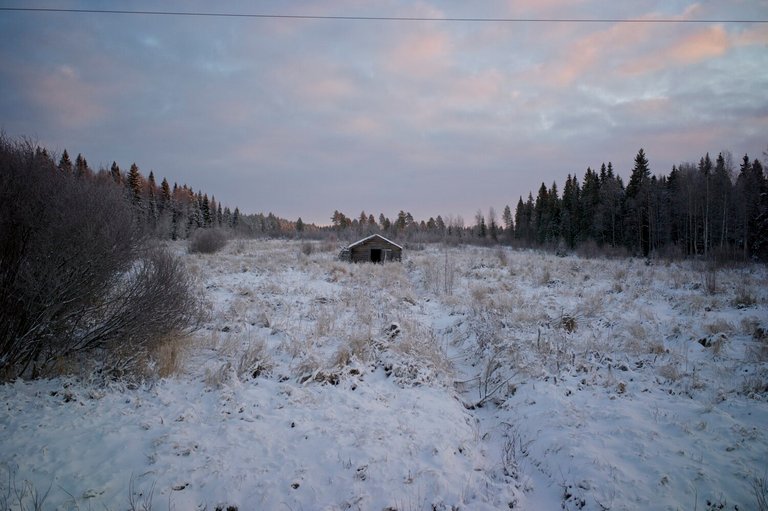 Barn in Oulu | ISO 160, F2.8 at 1/90 sec
...
Stop 2: Levi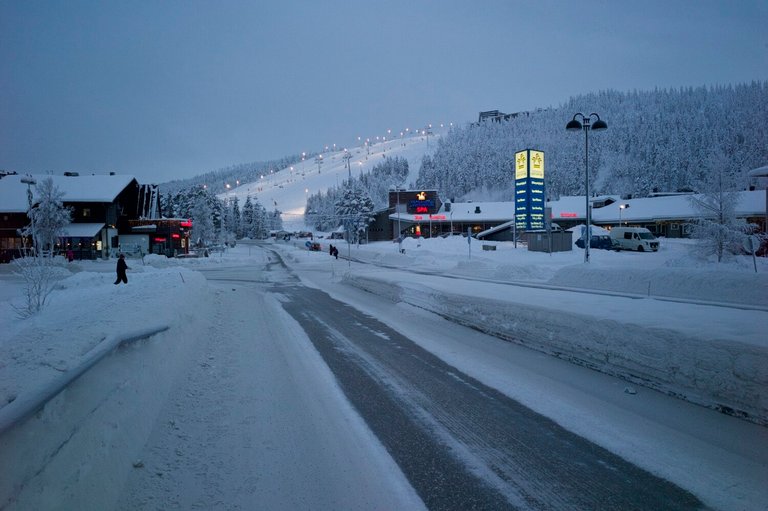 Levi ski town | ISO 800, F2.8 at 1/128 sec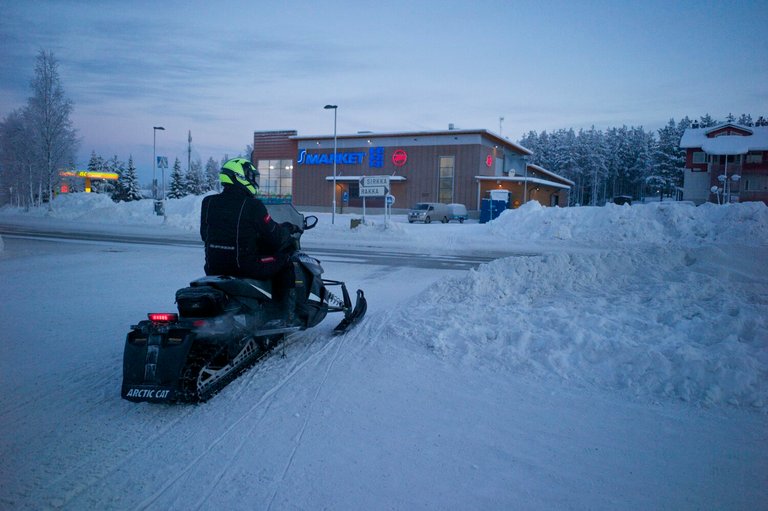 Motorski in Levi | ISO 800, F2.8 at 1/500 sec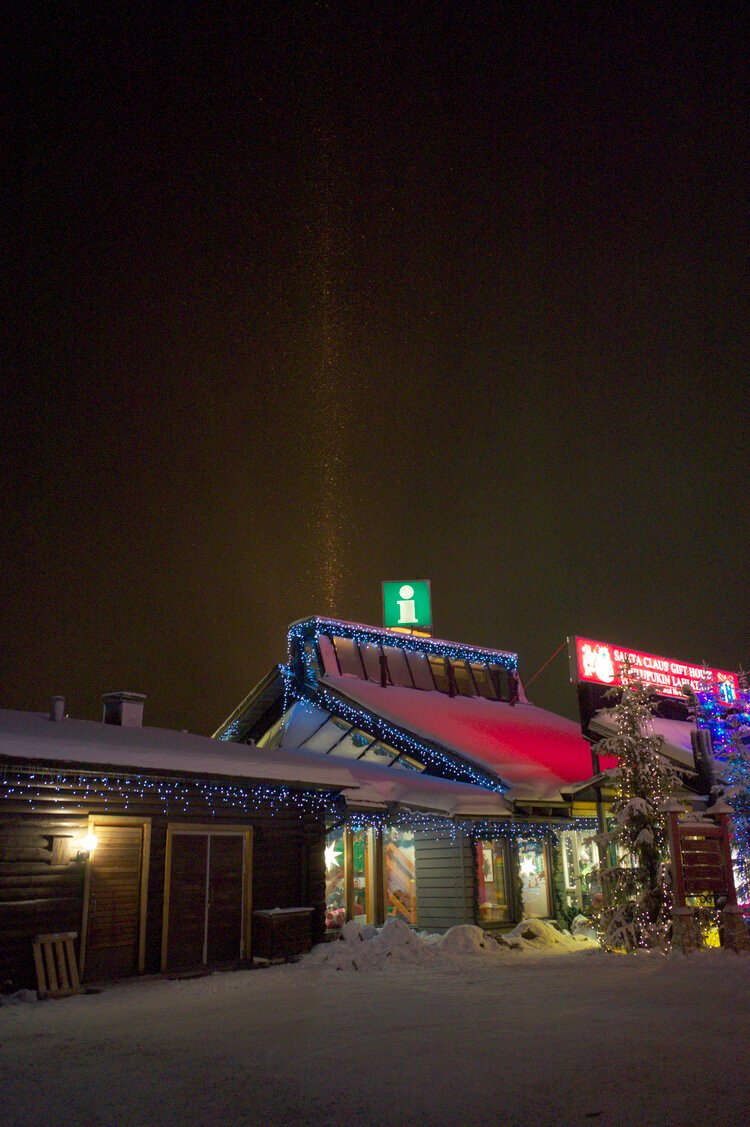 While we are stating in Levi, we took short trip to Santa village in Rovaniemi | ISO 800, F2.8 at 1/12 sec
...
Stop 3: Kilpisjärvi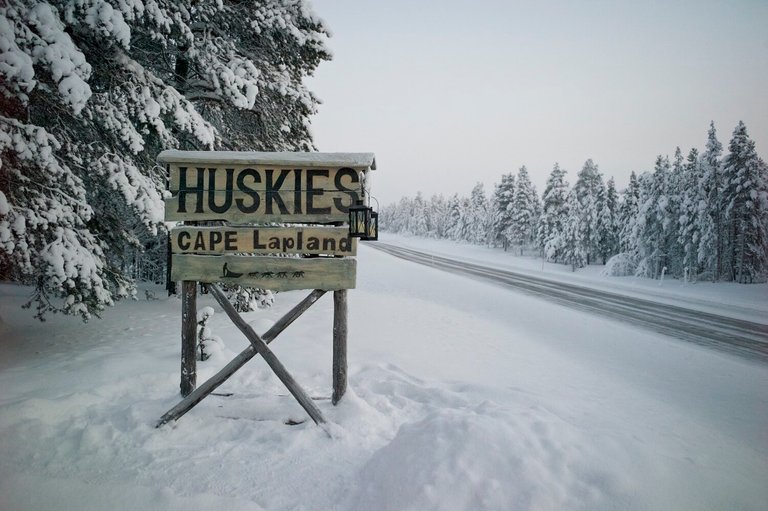 We leave early morning to Kilpisjärvi and on the way we stop to take Huskies ride in Enontekiö. It was -35C in that morning! | ISO 800, F2.8 at 1/360 sec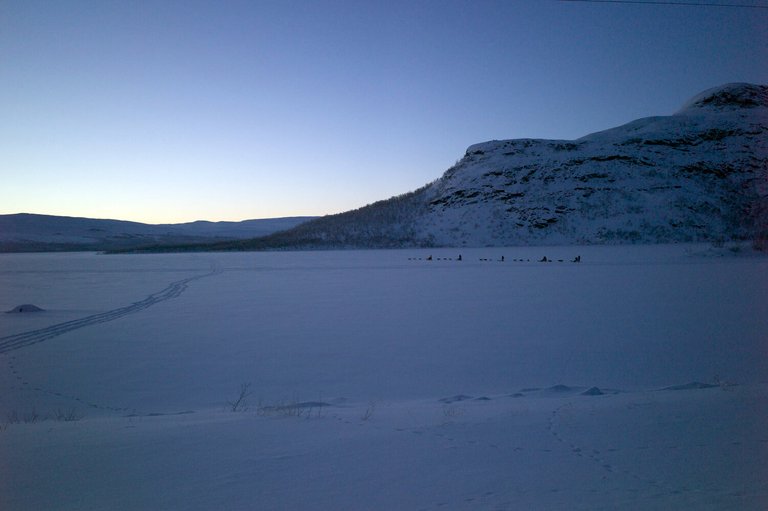 We stayed at Tundrea resort in Kilpisjärvi, and it was a peaceful village near Norway border. | ISO 800, F2.8 at 1/180 sec
...
Stop 4: Mandalen (Norway)
Mandalen is the first city in Norway in this trip.

We stayed in a beautiful fisherman hut which over looking fjord. | ISO 800, F2.8 at 1/8 sec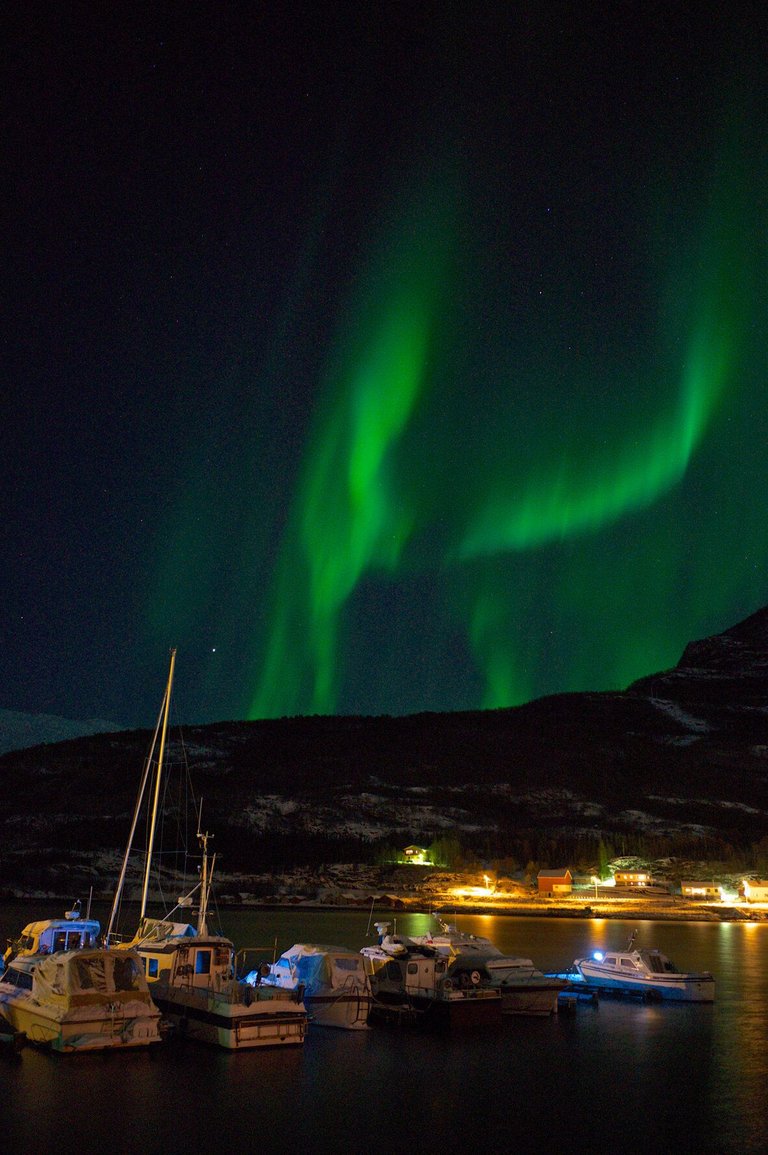 Mandalen was magical, we shaw the brightest and longest Aurora show that night. | ISO 800, F2.8 at 4 sec
...
Stop 5: Alta (Norway)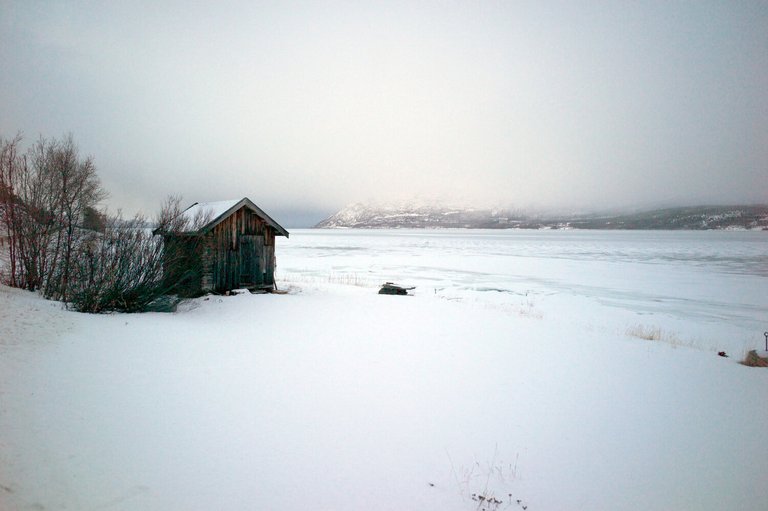 A wooden house next to frozen lake, is a common sight outside Alta. The Alta itself is considered big town. | ISO 800, F2.8 at 1/90 sec
We couldn't reach North Cape
After spending a night in Alta, we drive to North Cape in late noon. The journey was in heavy snowing with twisting roads. Until around 30 mins away from North Cape, we reach a checkpoint that was closed. The weather security guard told us to go back because the road to Nort Cape is too dangerous to drive. We then escorted back to Alta.
We decided to stay in Alta and waited for the weather. We waited for 2 days and the weather was still not permitted, then we decided to drive back, due to our flight back home that is just 3 days away.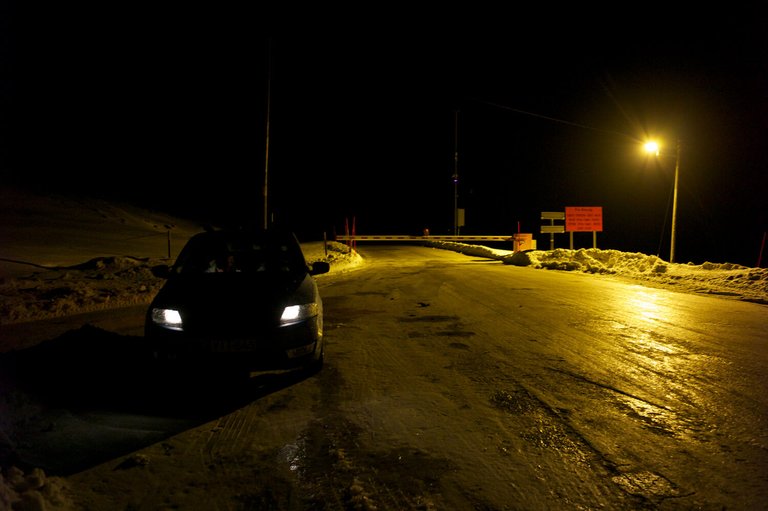 This is the check point where we couldn't allowed to go thru due to severe weather condition. It's about another 30 mins drive to North Cape. | ISO 1000, F2.8 at 1/24 sec
...
On the way South.
On the way back, we have to drove faster, due to losing time while we waiting for the weather in Alta. We took a different path and stop in fewer places. We Drove from Alta to Ivalo, then the next day straight to Kajaani, and after stay anight, we drove back to Helsinki.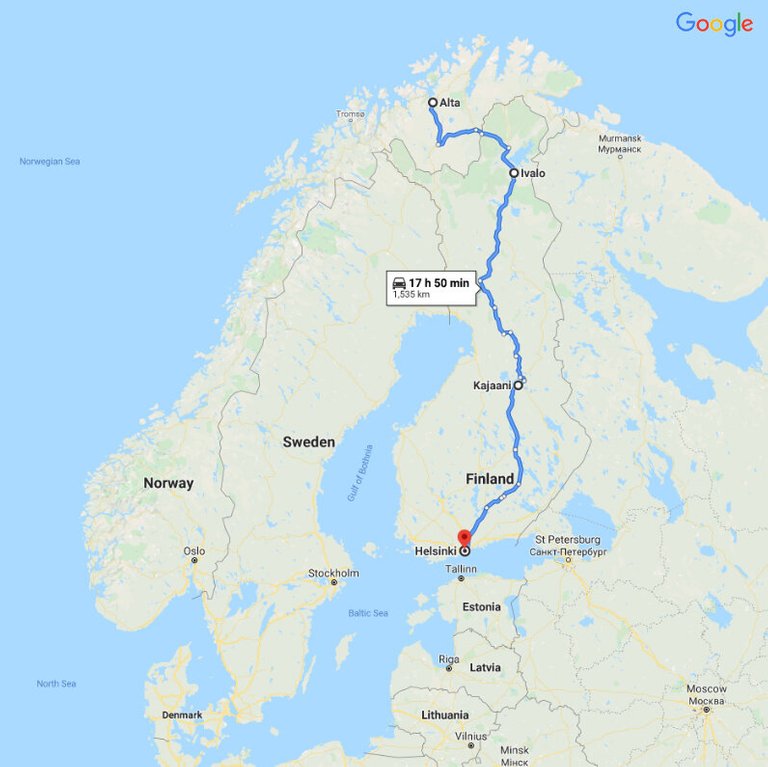 ...
Stop 1: Ivalo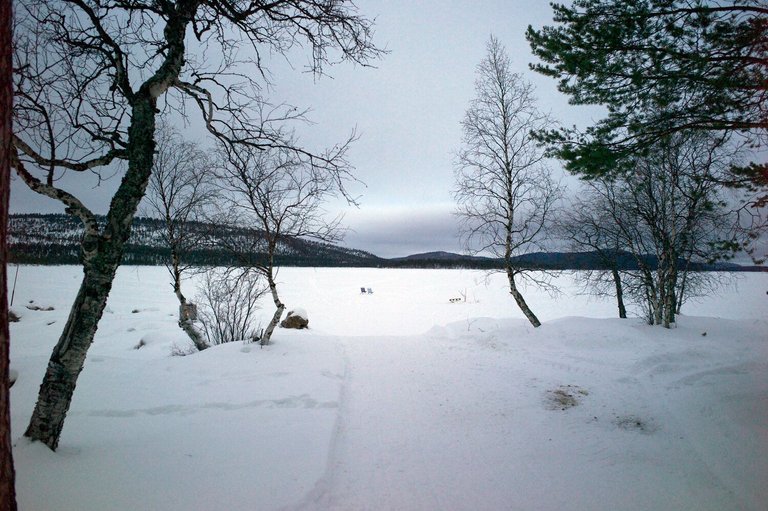 In Ivalo stayed in a nice B&B near a frozen lake. | ISO 800, F2.8 at 1/60 sec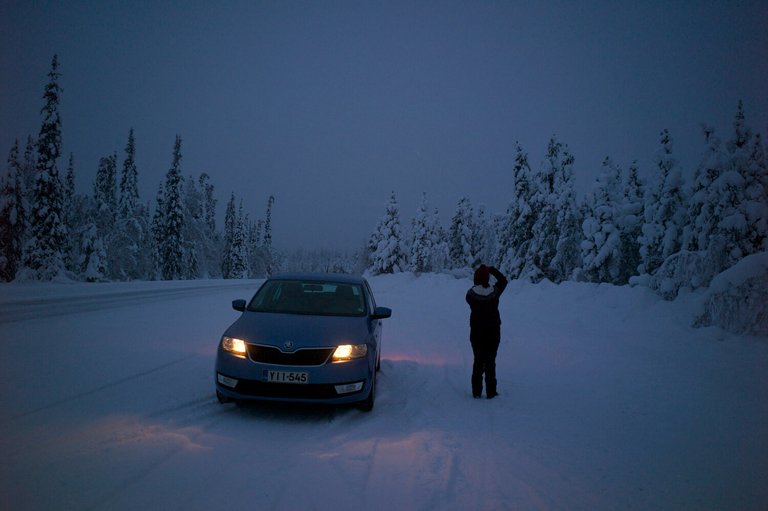 We left Ivalo in the early morning to Kajaani, and it was snowing all the way. In the middle of the trip there were times when the snow is stopped but still dark, and we few stops for rest. | ISO 800, F2.8 at 1/8 sec
...
Stop 2: Kajaani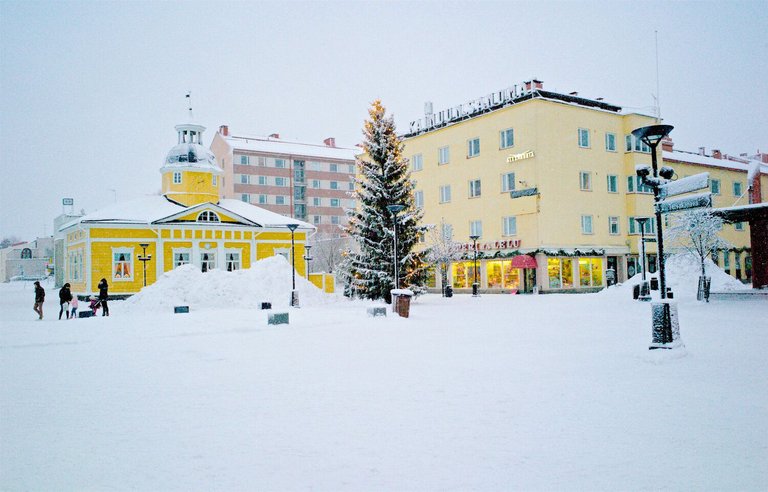 Kajaani is an interesting and beautiful town, I feel that the town is dominated by yellow color. | ISO 800, F2.8 at 1/90 sec

We stayed in a beautiful local yellow house, and it was snowing all day. | ISO 400, F2.8 at 1/125 sec
...
Back to Helsinki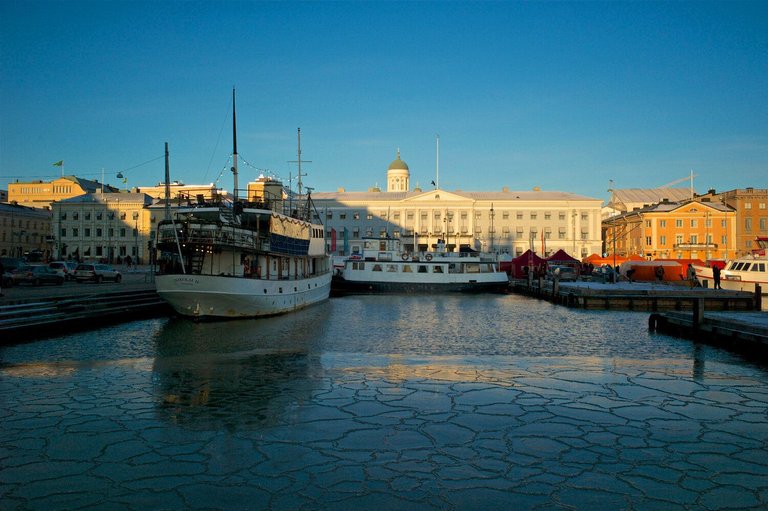 Beautiful scenery when the winter morning sun hits | ISO 160, F2.8 at 1/1000 sec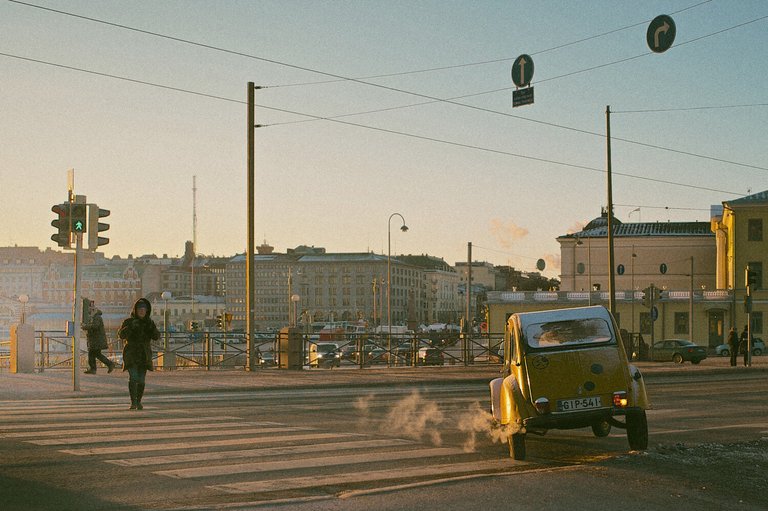 It was windy and cold morning in our last day | ISO 160, F2.8 at 1/1500 sec
The Leica ME and Elmarit work flawlessly throughout the journey. I did not prepare for the camera cover to keep the camera worm, it just exposed throughout the sub-zero temperature and still works very well!.
The 28mm Elmarit performs very well under the low light, which the sun doesn't really show up during winter in this part of the world. I keep the aperture wide open F2.8 in all situation and this amazing little lens produce very sharp images.
Feel free to leave a comment below if you have any questions regarding the trip, hotel, or photography. I will be more than happy to answer.