Un paseo pos las calles, senderos y recuerdos mas bellos de Praga en la República Checa, durante Febrero del 2011, un duro invierno pero un maravilloso lugar para disfrutar.
---
A walk on the streets, trails and most beautiful memories of Praga in the Czech Republic, during February 2011, a harsh winter but a wonderful place to enjoy.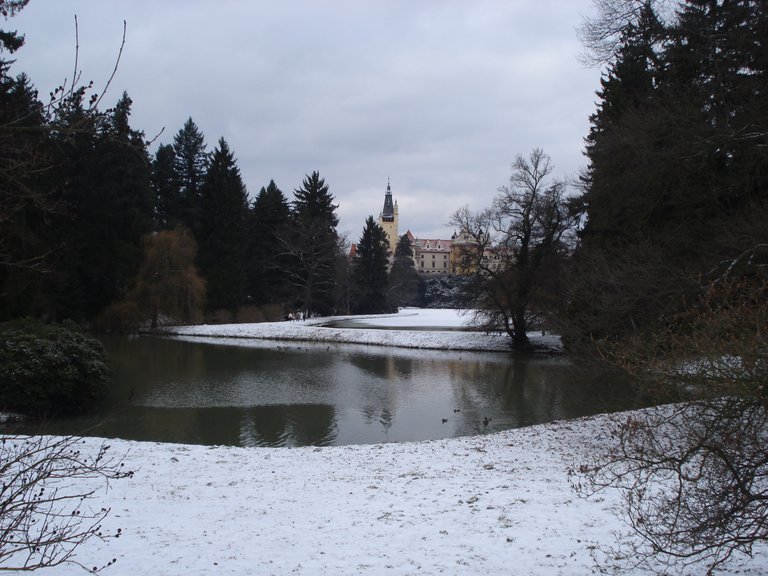 Praga Jardin Botánico/ Botanical Garden Praga


La pandemia por el Covid 19, es algo que nos ha dejado un sabor de nostalgia a momentos vividos a través de viajes y visitas a hermosos lugares que quedan fijados en nuestras mentes.
Me confieso amante de la aventura de viajar, algo que estaremos limitados por un tiempo, pero las imágenes de nuestros recuerdos de los recorridos en otras tierras siempre nos ayudaran a sentirnos mejor.
---
The pandemic by Covid 19, is something that has left us a taste of nostalgia to moments lived through trips and visits to beautiful places that are fixed in our minds.

I confess to the adventure of traveling, something that we will be limited for a while, but the images of our memories of the tours in other lands will always help us feel better.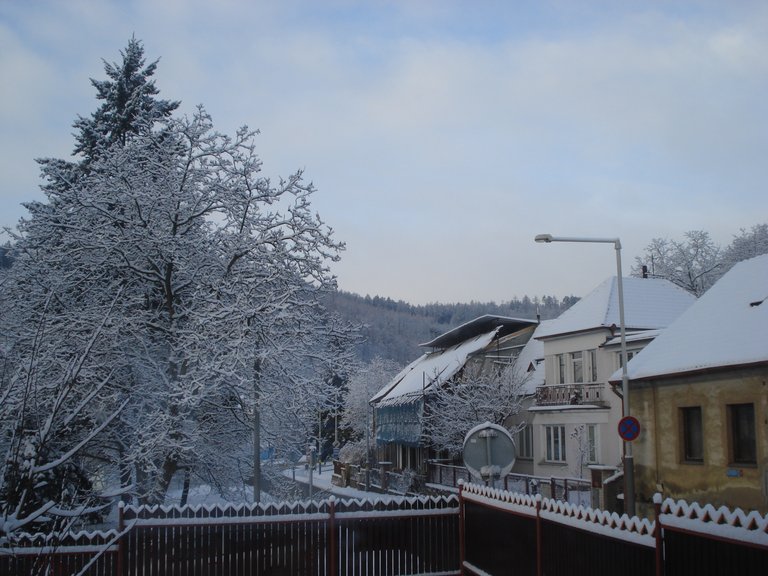 ---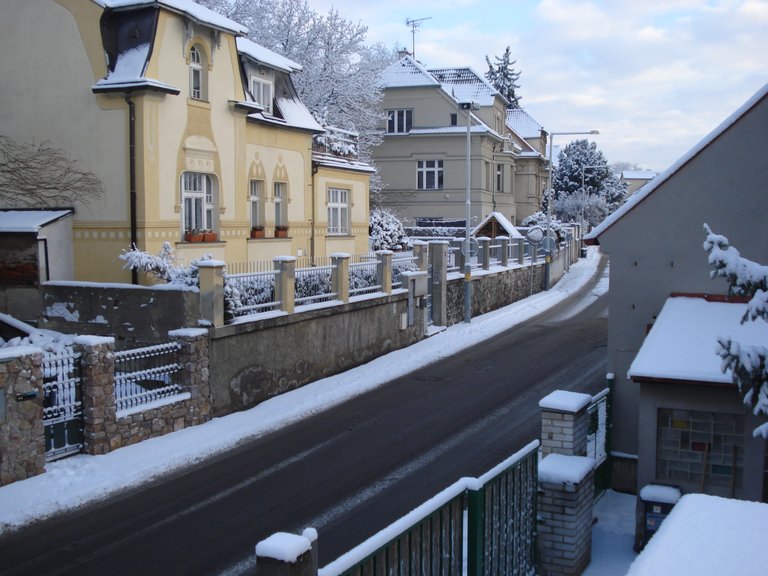 ---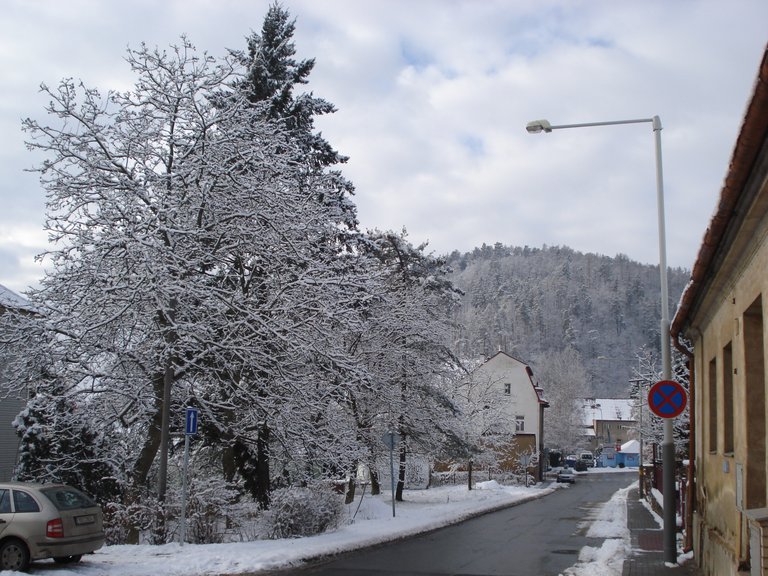 ---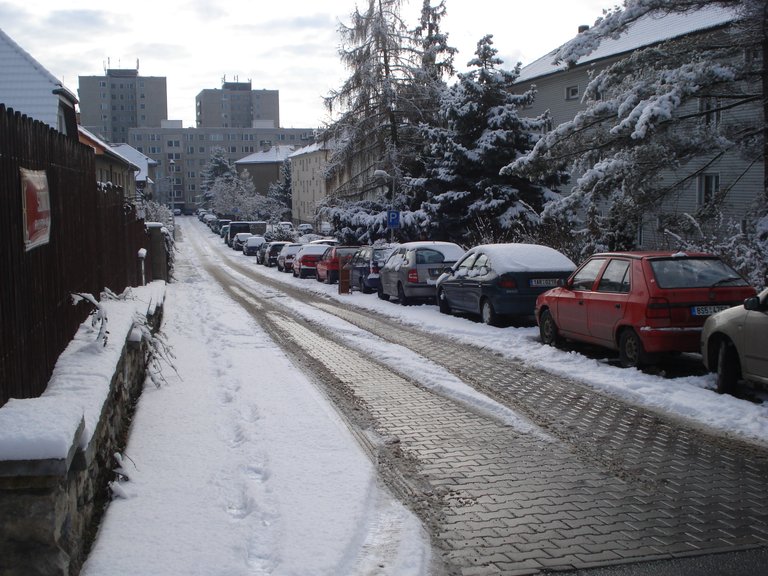 ---
Las imágenes mostradas anteriormente muestra las calles de Praga después de toda una noche nevando, con unos 10 cm de nieve.
---
The images shown above show the streets of Praga after an entire snowy night, with about 10 cm of snow.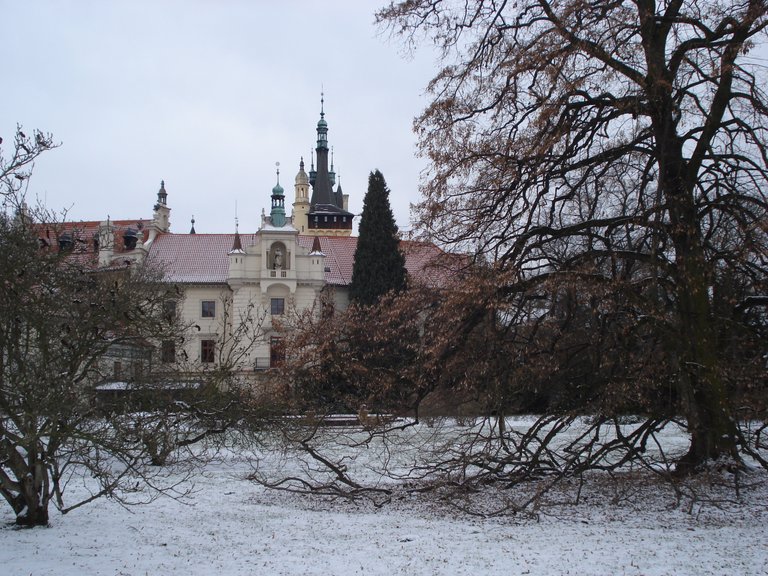 ---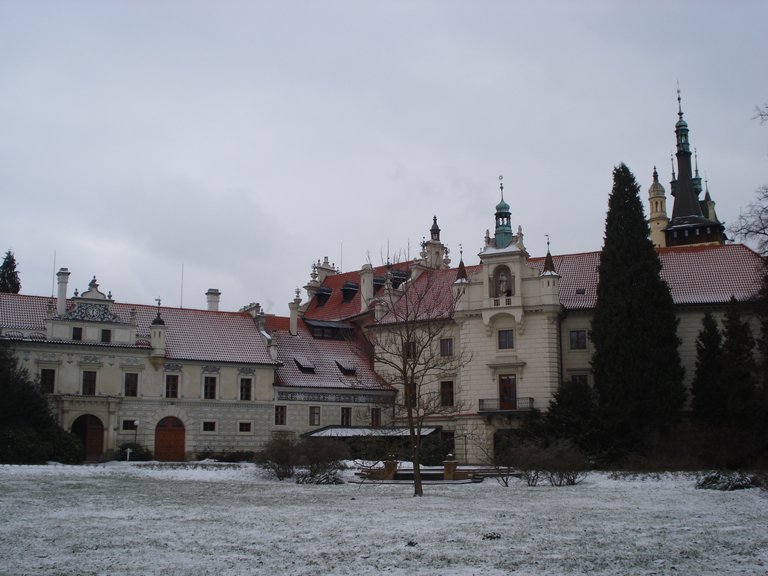 ---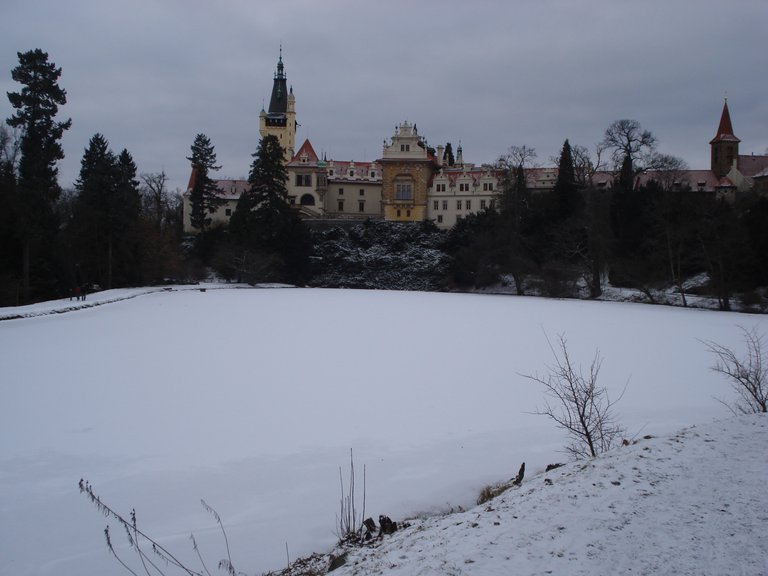 ---
El Jardín Botánico visto desde su exterior, muestran una edificación rodeada en esta oportunidad de una gran extensión de nieve y vegetación adormecida por el invierno.
Este maravilloso lugar cuenta con una gran extensión de tierra, con un aproximado de 52 hectareas, donde ofrece para los visitantes areas externas e internas de la edificación y los invernaderos con viñedos donde pueden probarse los vinos.
---
The Botanical Garden seen from the outside, show a building surrounded at this opportunity by a large expans of snow and vegetation numb by winter.

This wonderful place has a large expanse of land, with an approximate of 52 hectares, where it offers visitors external and internal areas of the building and greenhouses with vineyards where the wines can be tasted.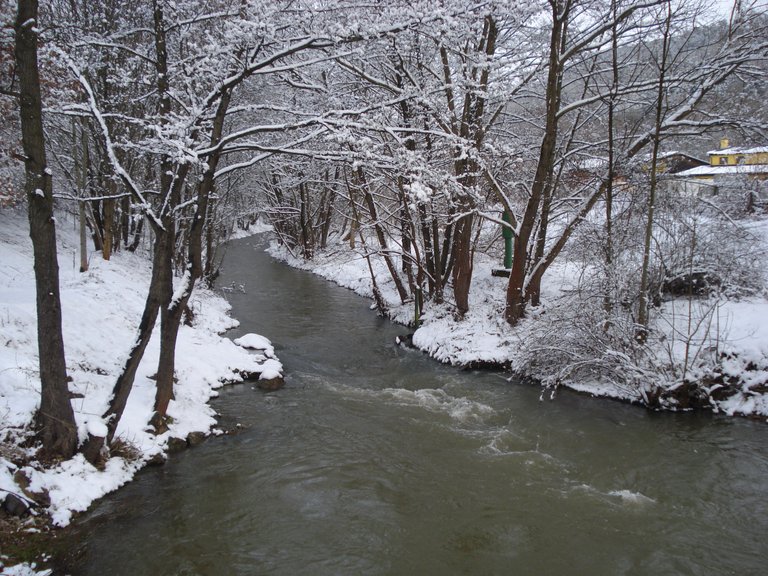 ---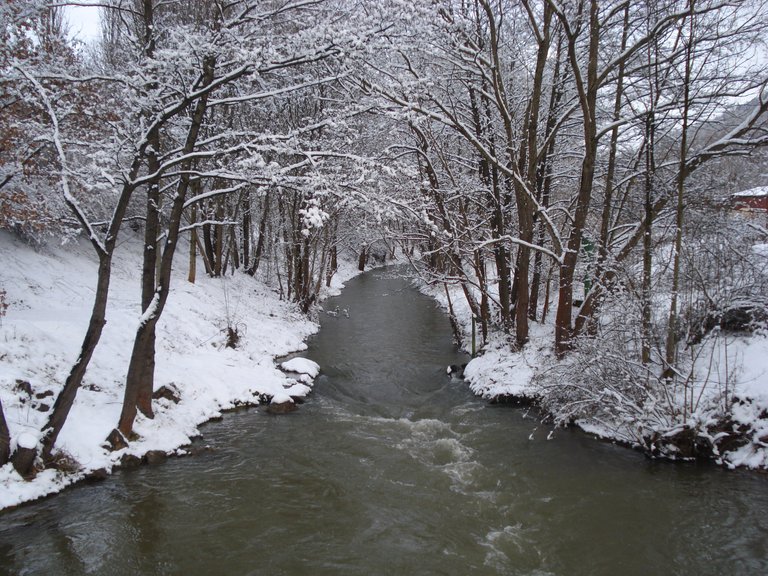 ---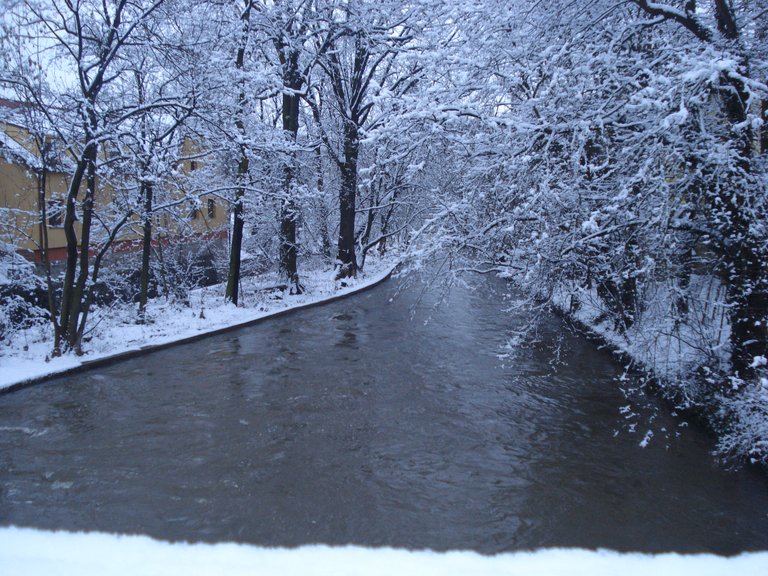 ---
Estas imágenes me llamaron la atención debido al bello contraste del agua y la vegetación cubierta con nieve, muestran con claridad las bajas temperaturas que estan en el lugar.
---
These images came to my attention due to the beautiful contrast of the water and the vegetation covered with snow, clearly show the low temperatures that are in the place.
---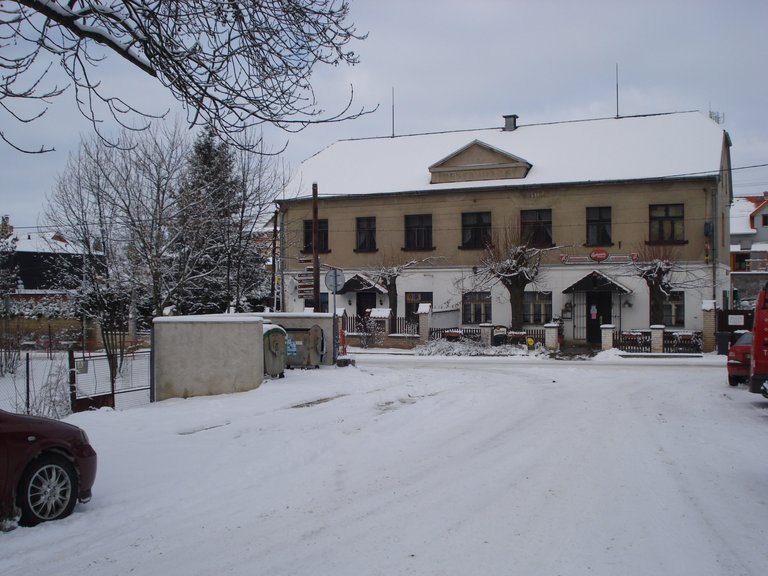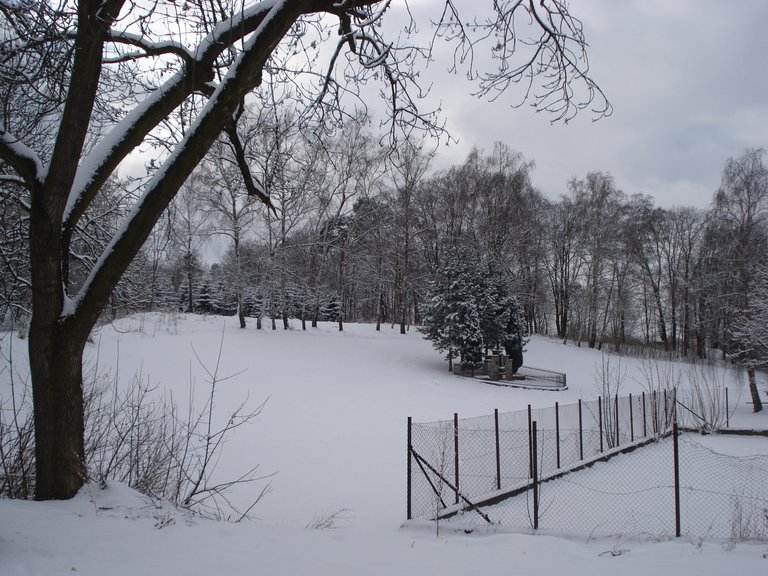 Todas las imágenes mostradas fueron tomadas con una camara digital Sony, forman parte del Album familiar. El separador y el banner fueron elaborados por mi con Paint y Canva.
---
All images shown were taken with a Sony digital camera, are part of the Family Album. The separator and banner were made by me with Paint and Canva.