En el jardín botánico de Gibraltar puedes pasar una agradable tarde disfrutando de la naturaleza. Las plantas crecen con energía como es el caso de la esparraguera de verano que trepa por la verja. El puente de la Alameda está muy cerca. El acero forjado de las vigas se cubren de vegetación.
In Gibraltar's botanical garden you can spend a pleasant afternoon enjoying nature. The plants grow vigorously, as is the case of the summer asparagus that climbs over the fence. The Alameda bridge is close by. The forged steel beams are covered with vegetation.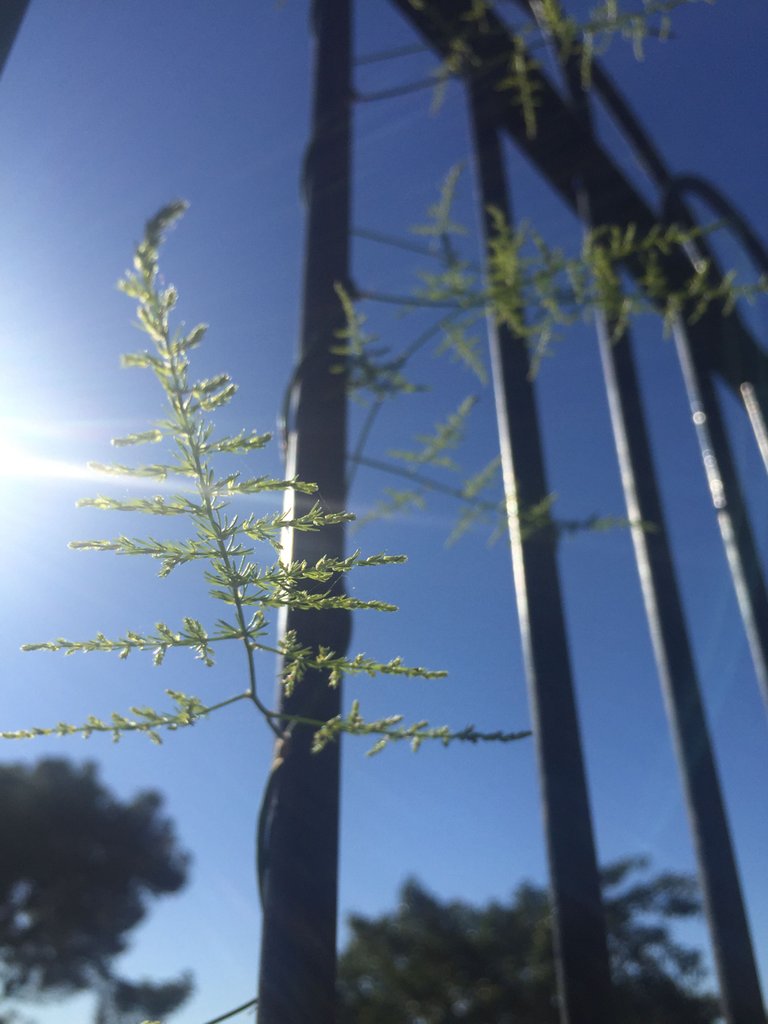 Siempre me ha gustado el contraste del metal labrado con las plantas. Hierro duro con el vegetal frágil. Acero inflexible y la rama maleable. Vigas inertes con naturaleza orgánica.
I have always liked the contrast between the carved metal and the plants. Hard iron with the fragile vegetation. Inflexible steel and the malleable branch. Inert beams with organic nature.
"The Alameda Garden" es un jardín botánico situado en el centro de la ciudad de Gibraltar. Donde antiguamente se podría decir en el extramuros. Un arenal rojizo donde los soldados de la colonia inglesa se ejercitaban y hacían prácticas de tiro.
"The Alameda Garden" is a botanical garden in the centre of Gibraltar. Where in the old days you could say outside the city walls. A reddish sandy area where the soldiers of the English colony exercised and did target practice.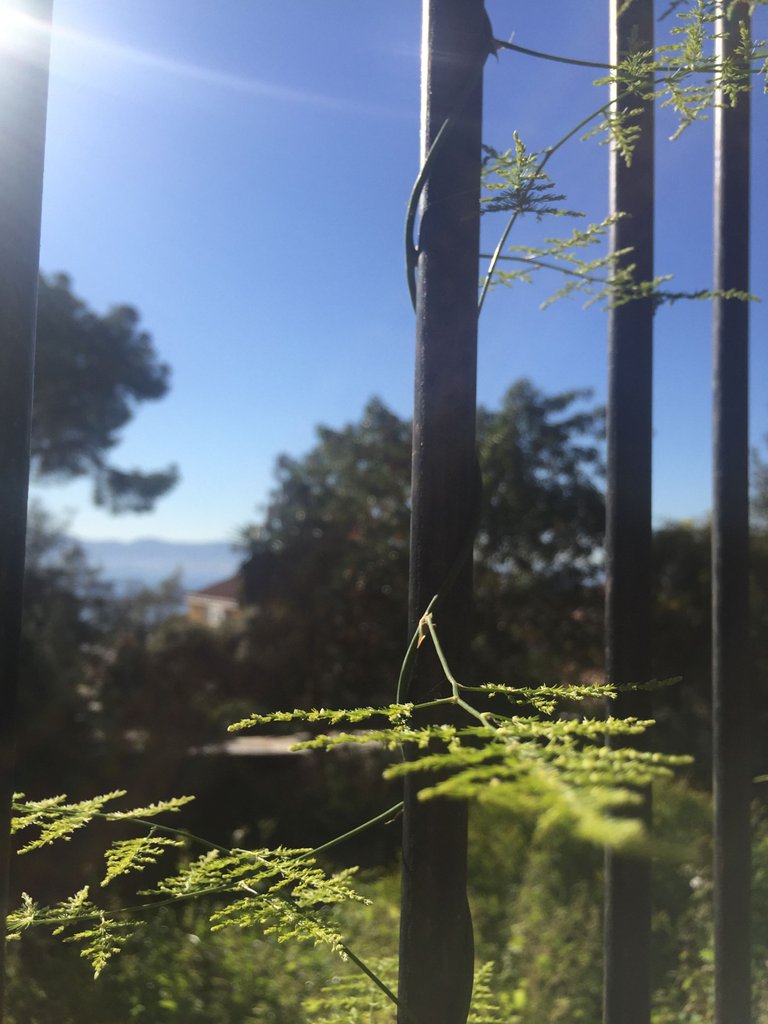 Ahora es un lugar frondoso y fresco con buenas vistas a la Bahía de Algeciras.
Nowadays it is a leafy and fresh place with good views of the Bay of Algeciras.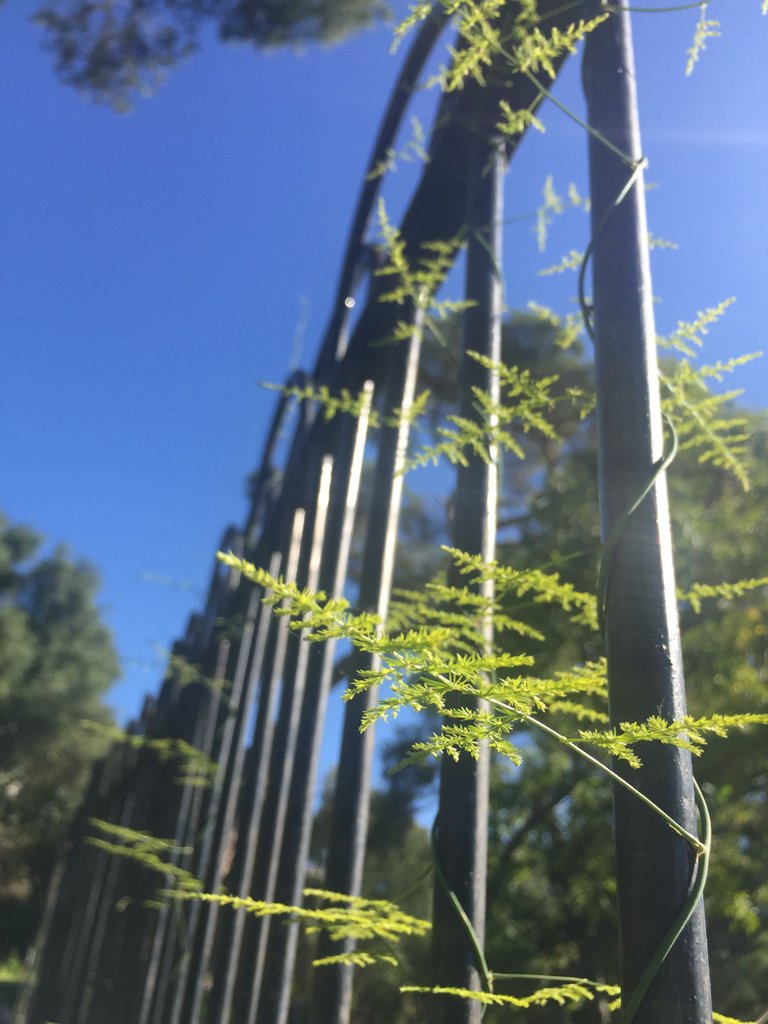 En este lugar cada centímetro cúbico es vida. Lleno de lugares secretos que se dejan descubrir si paseas por el precio del esfuerzo de subir sus rampas y cuestas.
In this place every cubic centimetre is life. It is full of secret places that can be discovered if you walk for the price of the effort of climbing its ramps and slopes.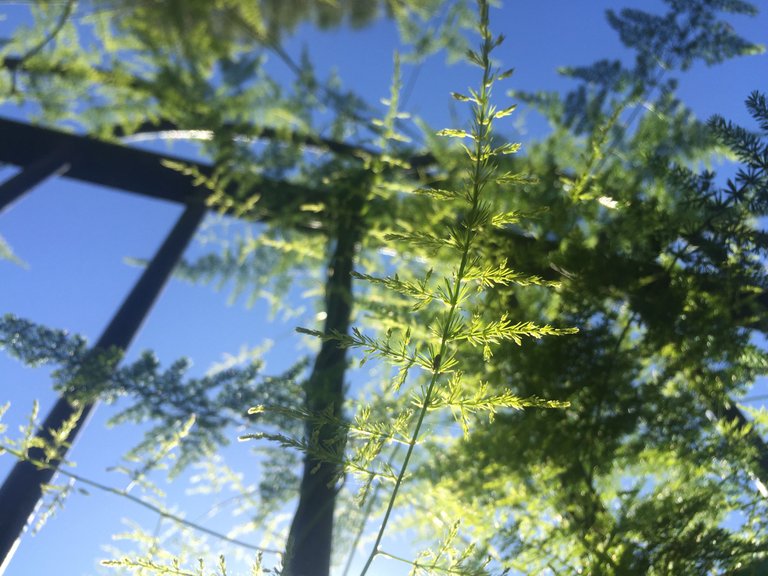 I used a web translator for english text (DeepL)
Photos by @cuvi taken with an Iphone 6
2021 All rights reserved
Fotografías de @cuvi hechas con un Iphone 6. 2021 Reservado todos los derechos.
By @cuvi,
Creador de contenido desde 2016
Content creator since 2016