Well, that Saturday's trip began in the Central Park, a few photographers and very few models met, the usual in our case, and we went down from there along the Paseo del Prado to the Havana boardwalk, to wait for sunset. Some of those last photos were seen in my last post in this community, ironically they were the first ones I edited, due to the beauty of that golden hour.
And so it was that we were taking advantage of the parked classic cars, and then from facade to facade. We even talked to the granite polishers on the promenade so Lili could do her thing. Enjoy!
Bueno, pues el viaje de aquél sábado comenzó en el Parque Central, nos reunimos unos cuantos fotógrafos y muy pocas modelos, lo usual en nuestro caso, y bajamos desde ahí por todo el Paseo del Prado hasta el malecón habanero, a esperar el atardecer. Algunas de esas últimas fotos las vieron en mi post pasado en esta comunidad, irónicamente fueron las primeras que edité, por la belleza de aquella hora dorada.
Y así fue que fuimos aprovechando los autos clásicos parqueados, y luego de fachada en fachada. Hasta hablamos con los pulidores del granito del paseo para que Lili hiciera de las suyas. Que las disfruten!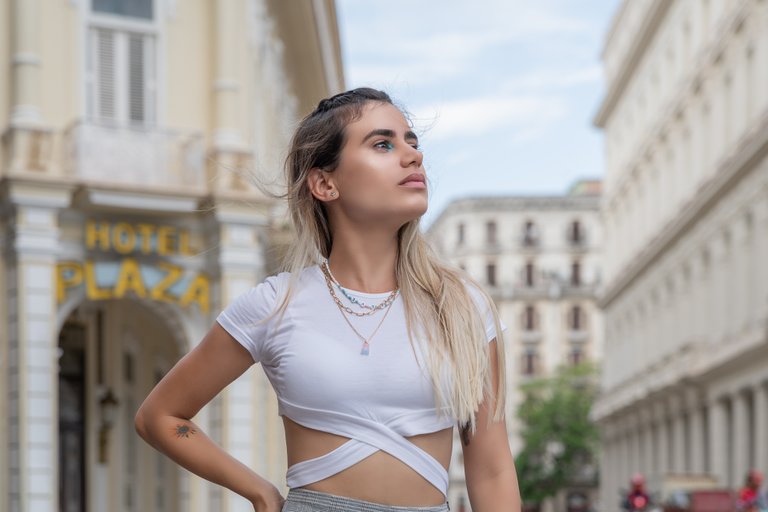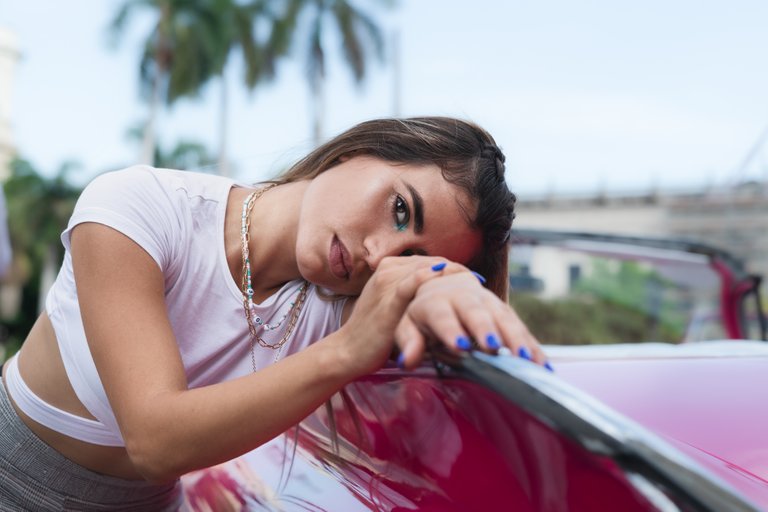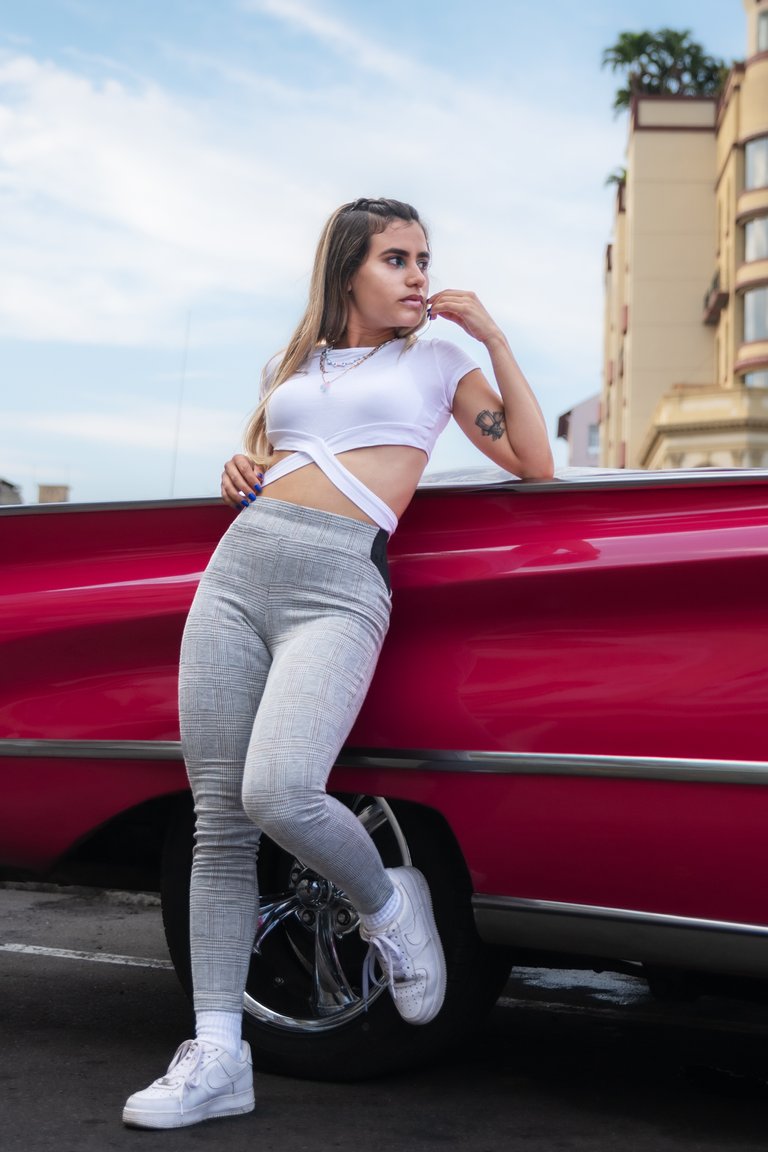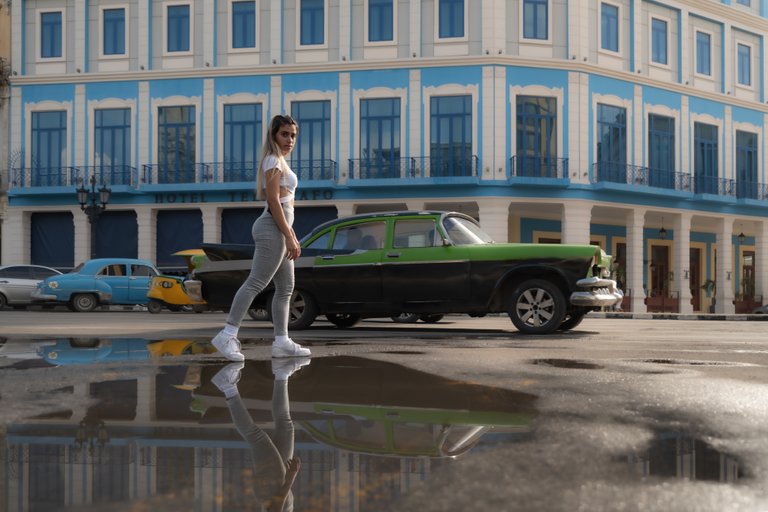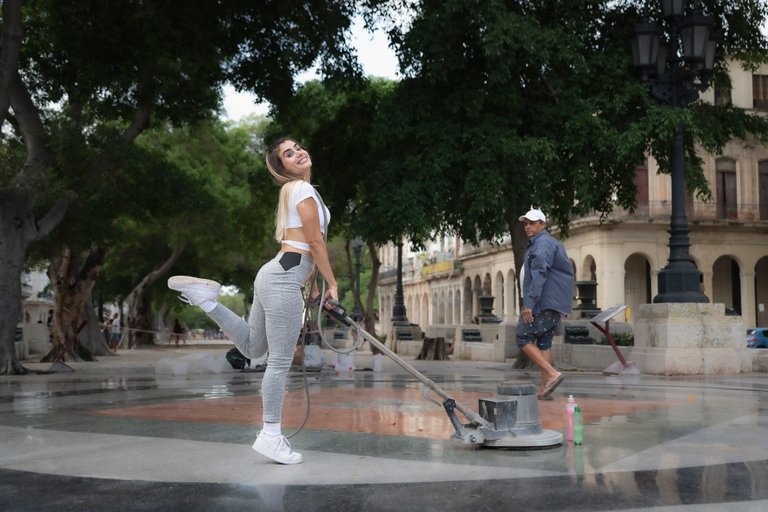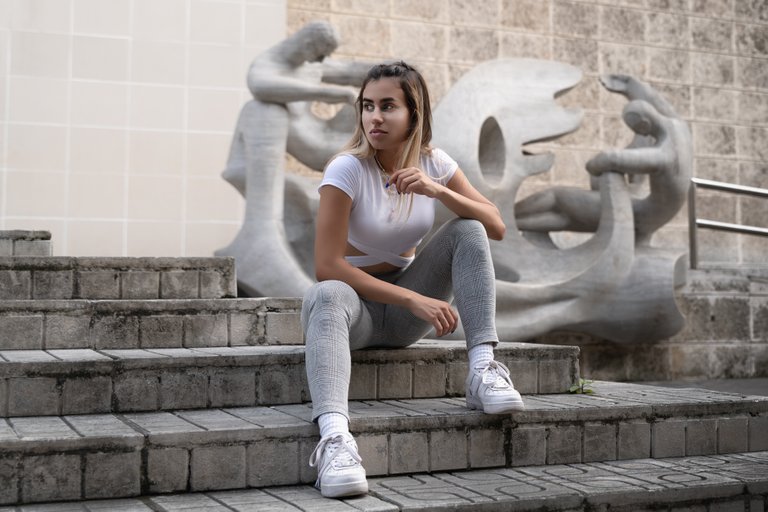 Thanks for the opportunity!
Follow me: Instagram, Twitter, Facebook pages, LinkedIn