I wasn't from a very well-off family; or still am, I think. Hence, being precisely parsimonious is almost in my blood.
I take bargaining for any necessary stuff be it clothes, food, or anything on an artistic level.
It has become so much so for a habitual satisfaction that even when I have money to expend, I feel uneasy if I purchase commodities without an artistic bargain.
And today I surprised myself!
Now that I think, the whole day was sort of an unprecedented outlier!
Not that, there was any special aspect or rare occurring. However, the subtlety prevails now that I am recalling.
It was just one lazy morning of mine as I am crawling to my 30s, that was commenced with, me waking up earlier than I should have.
But surprisingly I didn't feel I have not had sufficient sleep. Which is odd.
Very unnatural I must confess.
I was supposed to wake up at least not before 10/11 am as I went to sleep around 3 am last night. Instead, I woke up at 6.30 am. And I didn't feel like sleeping again like I typically do nor did I sense any sleep deprivation!
And the first thing I thought after waking up and coming to my sense is "ahh! It would be nice if I had a lover" And I realized I literally said that out loud and became dumbfound of my what I can't perceive!
I wondered for a while...is it age! or is it being single like for forever! or is it because fear of facing midlife crisis anytime soon all alone!
Now, an emotionally inexplicable person like me who is always in denial of affection, love, and all and has a hard time both expressing and accepting them as well, always putting a wall around would say such thing first hand in the morning!
Indeed quite bizarre.
When my mother saw me brushing and washing off, she thought I was getting ready to sleep! And when she learned that was not the case, she kept checking for a while if there is something wrong going on with me! Even my father asked me during breakfast why I am still awake, I should sleep early it's already 9 am (as he had almost never seen me being an "early to bed early to rise" girl for years!)
However, there were some important tasks for which I had to go out but didn't move an inch from my room being couped up making excuses one after another! So thought today would go out and complete those.
While coming back after, unknowingly I went inside of a clothing mart!
As I said, being precisely parsimonious is almost in my blood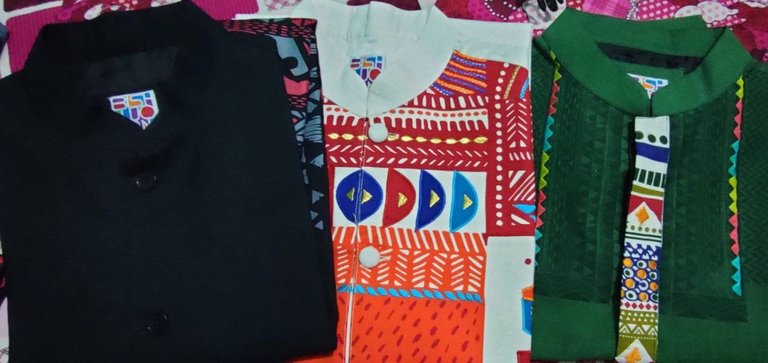 Yet today, I suppressed my sheer desire for frugality and bought something for myself for the very first time, paying no regard to the price tag!
And from where?
Not from a random low-price market or second-hand shop!
But from a bleeding SHOWROOM!
You might laugh thinking it's ridiculous for being overly excited over such trivial matter! But heaven, you know if you know!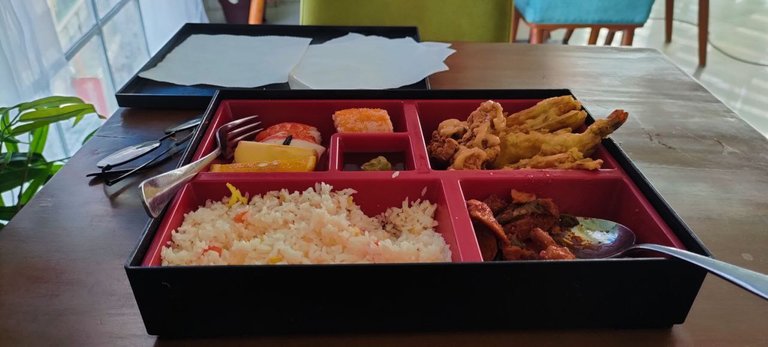 And then I went to a restaurant thinking it would make a perfect date to have a late lunch after shopping! To my other pleasant amazement ordered food without looking at the price.
I didn't even bother asking "how much was the bill" while paying!
That restaurant was the only one that serves Japanese cuisine in our area. Previously I had to save little by little to have one meal there!
And it's like a tick from the bucket list, means so much!
I am still in awe reminiscing about my attitude like "Woahh! Who was that woman today!"
But in the end, it was a happy day. A date with myself after such a long long time!
I think the most peacefully delightful happy day of 2022! I wish myself luck for days like this to happen more often.
Wish me luck as well 😁