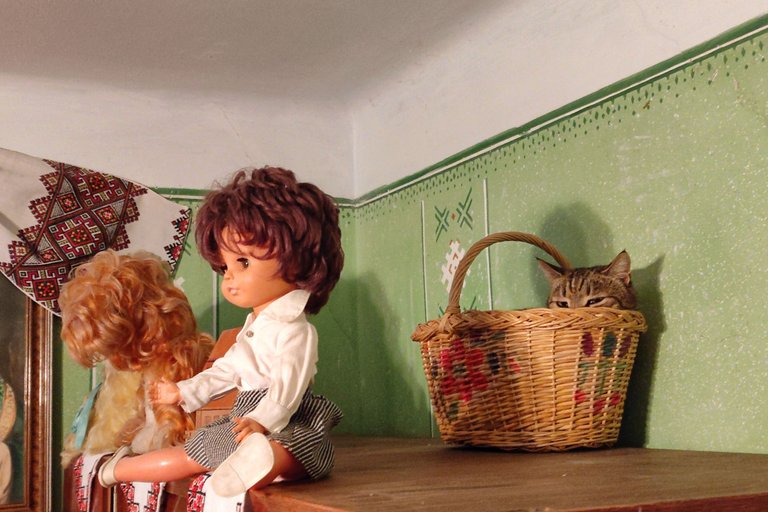 Hi friends!
Although today is not Caturday, but I have a great desire to share these photos with you to cheer you up a bit (unfortunately, Caturday is quite a busy day and I do not have time to write to our community).
So, recently, when I was in the village, I went into the living room for some trifle. The door was a little open and I suspected that Vasya might have opened it. This cunning cat can open almost any door. Apparently sleeping on the couch ... But the cat was nowhere to be found.
I looked at the old toys in the closet that need to be washed... Wow! That's where he is! In the old basket in which we once put food and consecrated it for Easter. He did not respond to my requests to go down. I had to get out on a chair and take it out.
Привіт, друзі!
Хоч сьогодні і не субота і до суботи ще досить далеко, але в мене виникло велике бажання поділитися з вами цими фото, щоб трохи вас розвеселити (на жаль, субота у мене досить насичений день і я не встигаю написати в улюблену спільноту).
Отож, нещодавно коли я була в селі, то зайшла у вітальню за якоюсь дрібницею. Двері були трішки відчинені і я запідозрила, що можливо Вася їх відкрив. Цей хитрий кіт вміє відкривати майже всі двері. Мабуть спить на дивані... Але кота ніде не було
Я глянула на старі іграшки на шафі, які слід вже випрати... Ого... Ось де він! У старому кошику, у який ми колись складали їжу і освячували її на Великдень. На мої прохання злізти вниз він не реагував. Мені довелося вилізти на стілець і його звідти вийняти.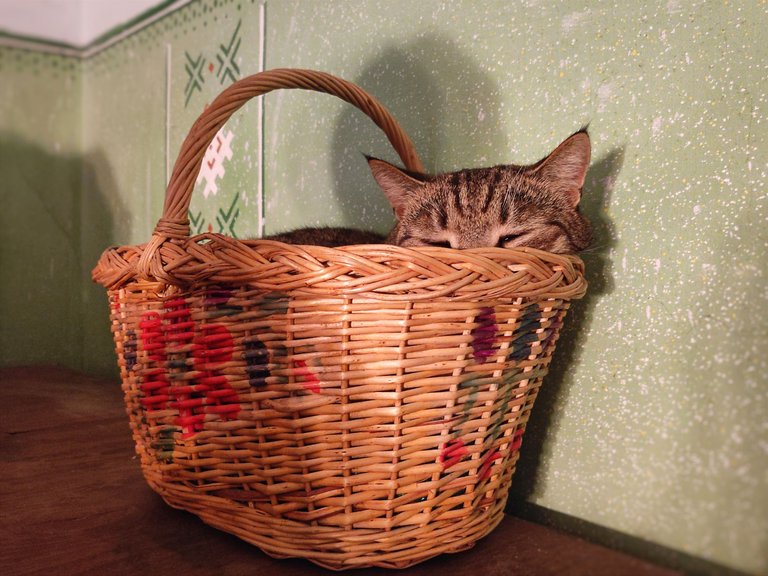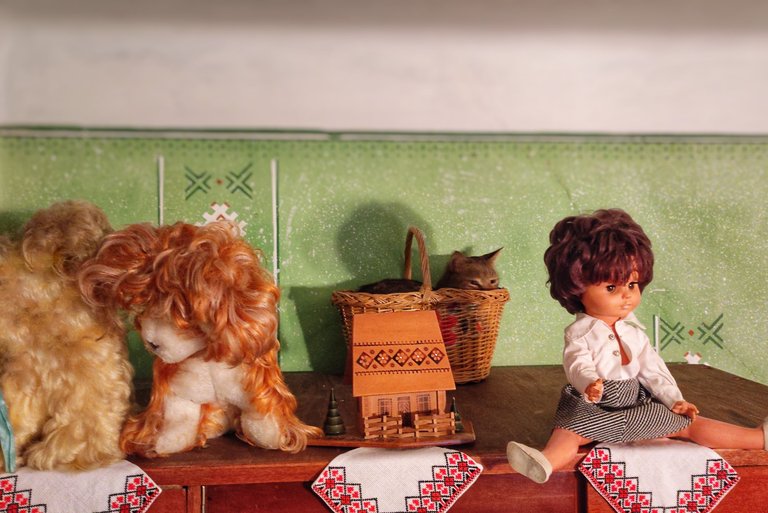 Thanks for your visit and support 😻😻😻
I wish you and your cats good mood and health:)