Hola a todos los felinos de esta comunidad. Hace un tiempo les narré mi historia y de cómo me encargo de hacer guardia en una universidad de Artes Plásticas. Pues, en esta oportunidad que he vuelto, les comento acerca de mi nuevo rol: el de madre gatuna.
Hello to all the felines of this community. Some time ago I told you my story and how I am in charge of guarding a university of Plastic Arts. Well, this time that I have returned, I tell you about my new role: that of cat mother.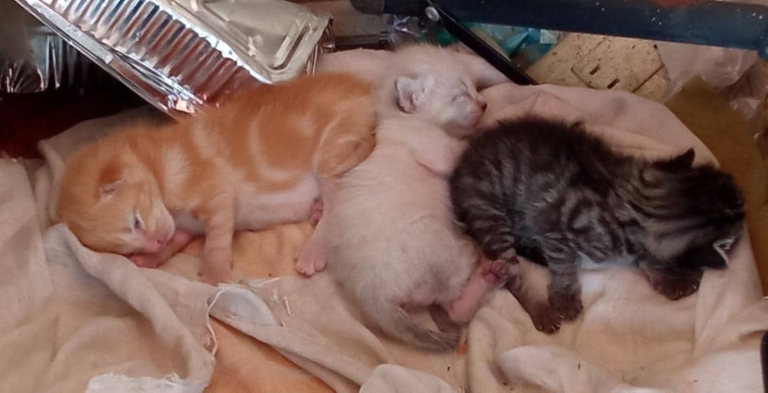 (Mis pequeños bebes / My little babies)
Para aquellos que no me conocen, mi nombre es Teresa o al menos así me llamaron los humanos que vienen a estudiar en la universidad en la que vivo. Aunque, como sabemos, nosotros los felinos no hacemos mucho caso a eso de los nombres... Pero bueno, con tal de que los humanos traigan rica comida para darme, no me importará mucho si me llaman de ese modo.
For those who don't know me, my name is Teresa or at least that's what the humans who come to study at the university where I live called me. Although, as we know, we felines don't pay much attention to names... But well, as long as the humans bring delicious food to give me, I won't much care if they call me that.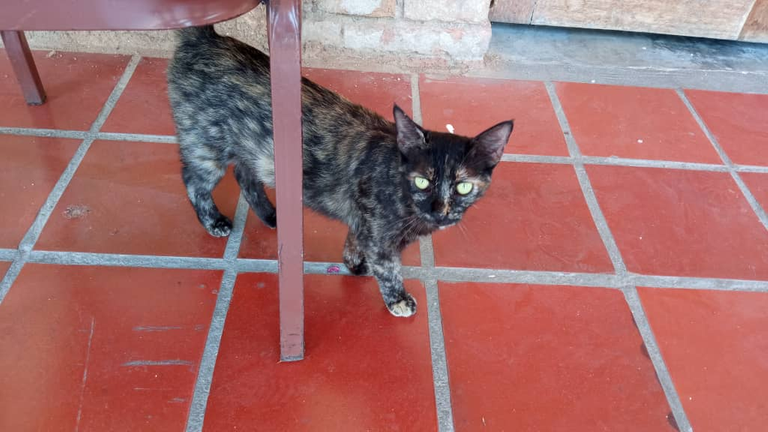 (Yo y mi imponente mirada / Me and my imposing gaze)
Cuando una de las humanas que se encarga de traerme croquetas, se enteró de que estaba esperando bebes, se sorprendió bastante. Sé que estoy algo pequeña para ser madre, pero ya saben, cosas de la vida. Lo bueno es que los humanos se encargaron de acomodarme todo cuando llegó el momento, así que mis pequeños tienen un lugar en donde puedo atenderlos sin estar bajo la vista constante de los estudiantes.
When one of the humans who is in charge of bringing me croquettes found out that I was expecting babies, she was quite surprised. I know I'm a little small to be a mother, but you know, things in life. The good thing is that the humans took care of everything for me when the time came, so my little ones have a place where I can take care of them without being under the constant view of the students.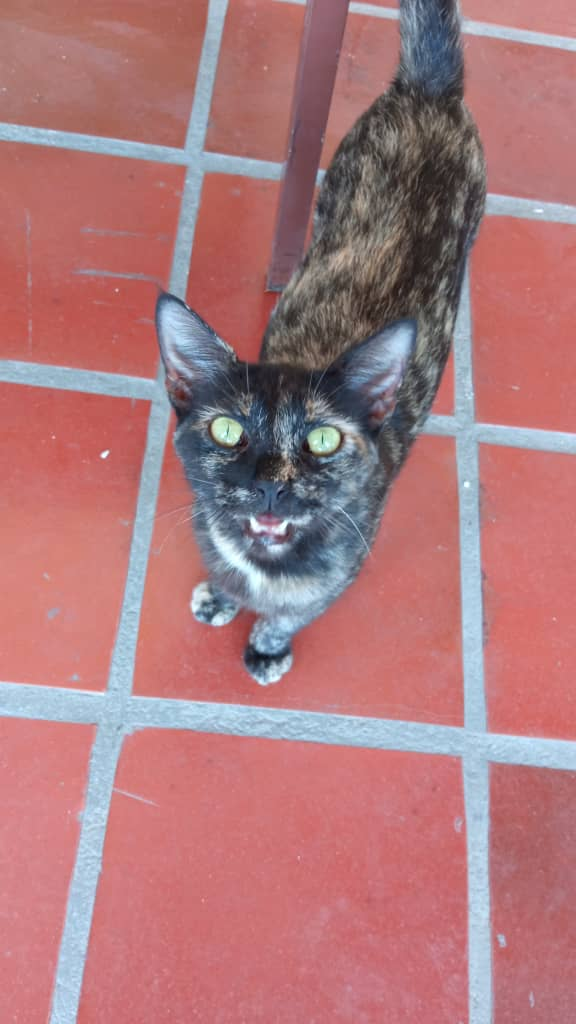 (Hey, humano ¿Quieres ver a mis bebes? / Hey, human, do you want to see my babies?)
Acostaditos sobre unas sabanas, mis bebes descansan todo el rato mientras yo salgo a dar mis respectivos patrullajes. Nos han colocado cerca de la camita el agua y la comida, aunque claro, las croquetas son todas para mi, porque mis nenes no pueden comer eso, están muy pequeños todavía. Afortunadamente, en la universidad hay muchos amantes de los gatos que están dispuestos a compartir un poco de jamón conmigo o a darme caricias y mimos.
Lying on some sheets, my babies rest all the time while I go out on my respective patrols. They have placed the water and food near the bed, although of course, the croquettes are all for me, because my children cannot eat that, they are still very small. Fortunately, there are plenty of cat lovers in college who are willing to share a bit of ham with me or give me cuddles and cuddles.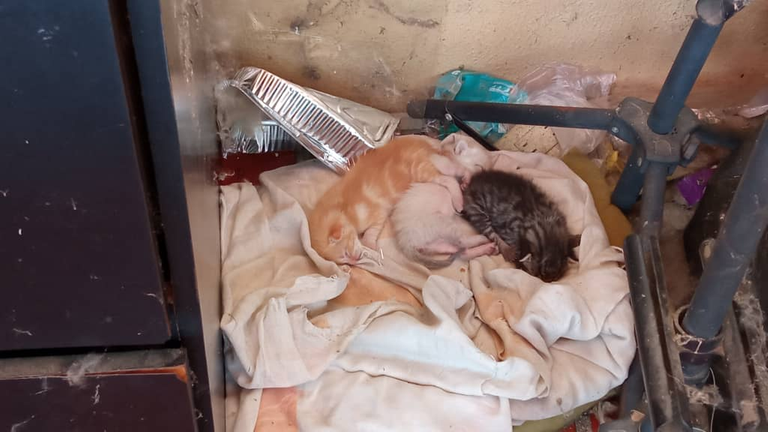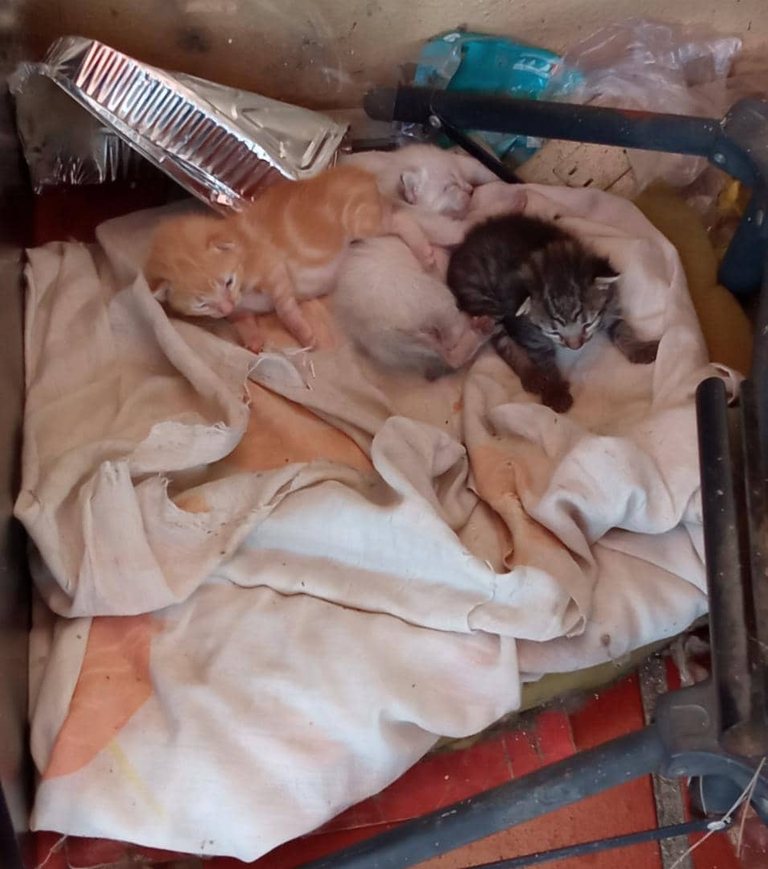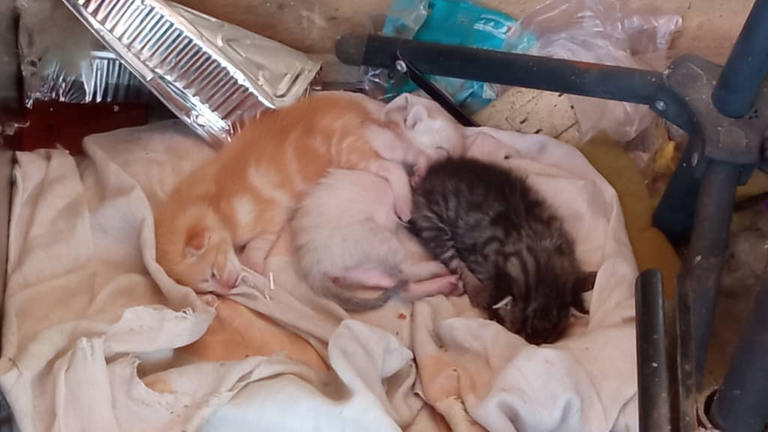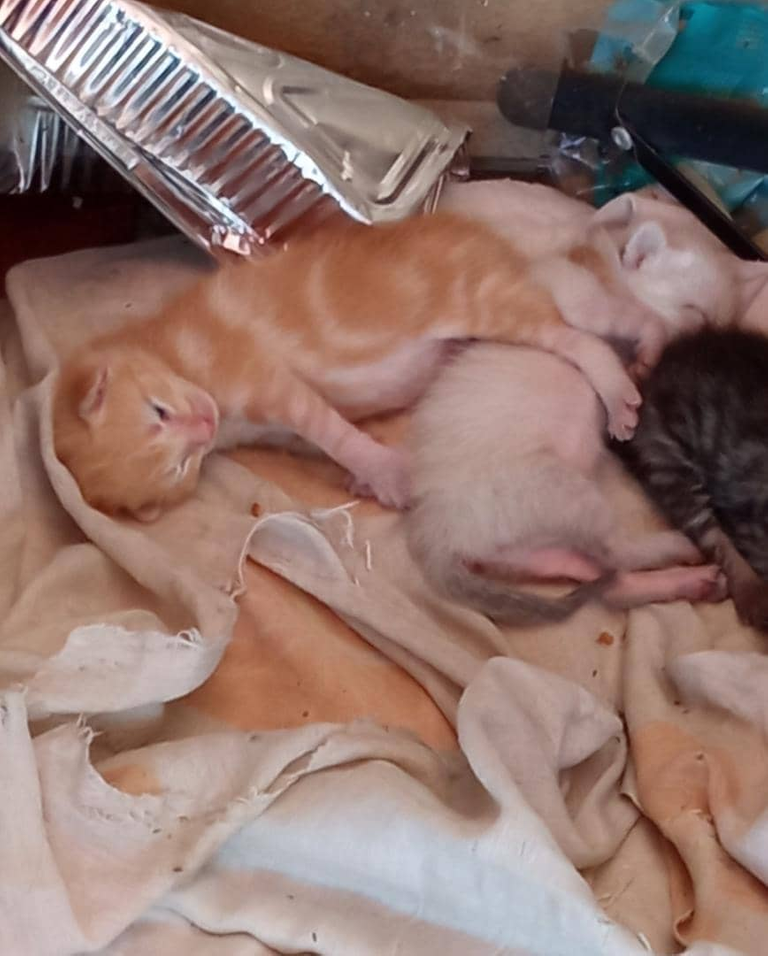 Parece ser que algunos quieren darle casa adoptiva a mis bebés, aunque por lo pronto, ellos permanecen conmigo. Gracias por venir a conocer a mis pequeños, me encargaré de acicalarlos, así que nos vemos en una próxima oportunidad.
¡Hasta un próximo Caturday!
It seems that some want to give my babies a foster home, although for now, they stay with me. Thanks for coming to meet my little ones, I'll take care of grooming them, so see you next time.
See you next Caturday!