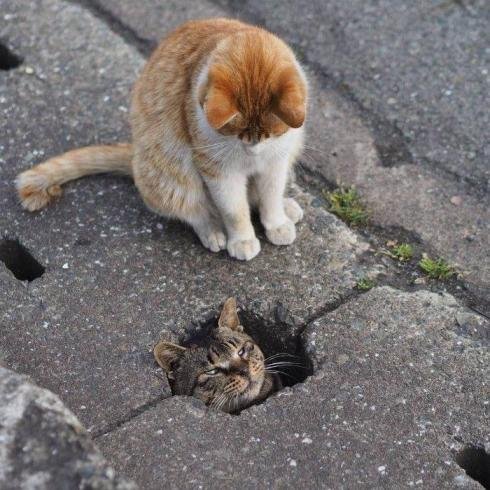 Tom's side of the story:
Won't you help me Sheryl? Tom cat was looking up with a ridiculous face(so Sheryl says). I can't get out, its too tight. Help me babe!
Sheryl's side of the story:
You chased another girl down there, call her to help you. I saw you two frolicking all morning in and out that hole, now you are pretending to be stuck. I'll be here waiting for you when you come out!
Some Cats love story...Just like humans!