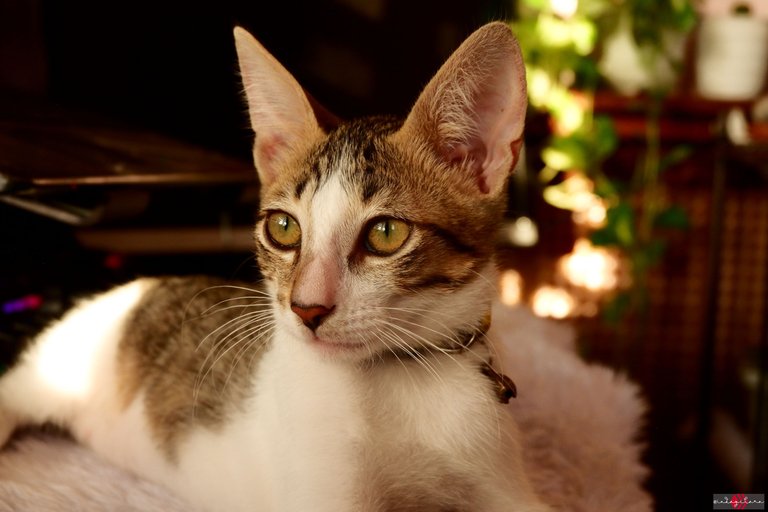 Who would have thought I'd be a CAT MOM?! There were some fleeting thoughts about it every time I see on social media some of my friends posing with their Persian or Siamese cats. I would welcome the idea of getting one until I would have to face all these pros and cons and in the end, the cons would win me out. One particular "con" would be how will I be able to bring or take care of my pet cat if I travel a lot. Even securing papers for the fur pets to bring them to the boat and plane is tedious enough. And so I would dismiss the idea again and again.
Not until I started talking to this one friend about his pet cat called Latte and his journey being a cat dad. He would always encourage me to finally get one and I would slowly welcome the idea once again. A Persian cat was my first option but no matter how much I go through some photos of those sold locally online, I somehow couldn't find the connection or the spark. And I would often reflect that most of the time if it was just me deciding and choosing for myself, things don't seem to work for me in the long run. And so I sent out the intention to the universe that I want a cat and just let serendipity run its course.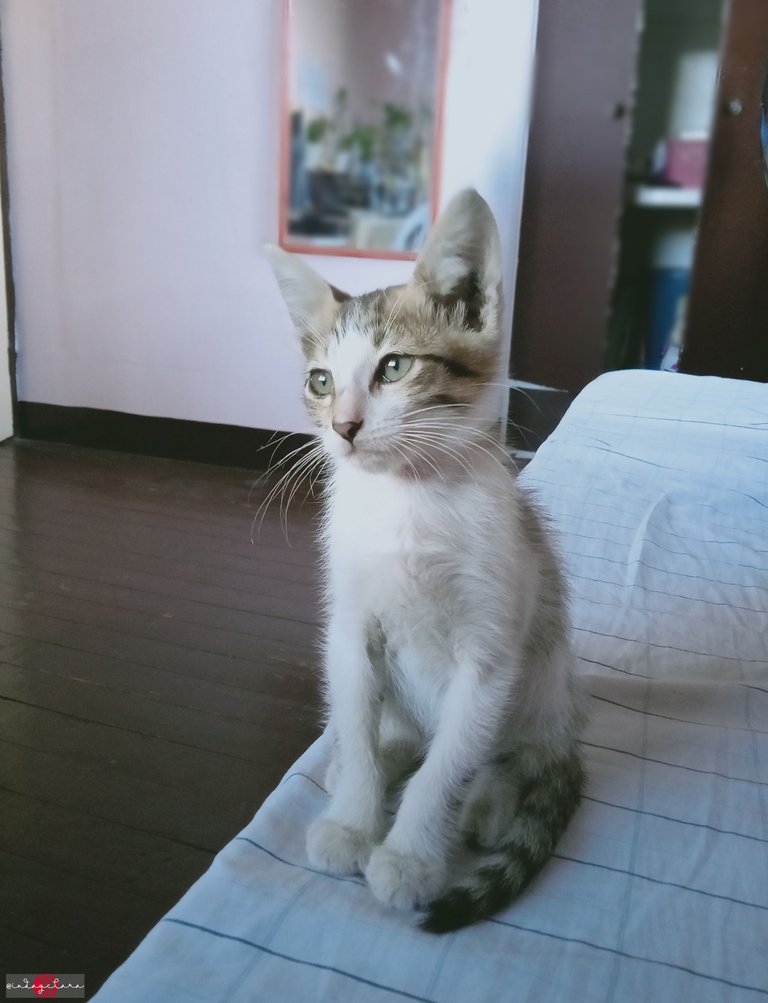 Lo and behold! Whilst I was doing my boxing session last March 31, a small tiny creature ran across our mini garden and my coach was able to spot it right away. I peeked through the leaves from the plants covering it and these two tiny round eyes looked back at me with so much fear. Instead of just letting it be, my initial reaction was excitement, and said to myself "I'm going to keep this kitten." Now, don't get me wrong, I also told my coach if someone came looking for a tiny cat, I would gladly hand this kitten we found back to its rightful owner. Somehow, nobody came for it that day and I thought that maybe it was a stray one and if that is the case, I would be free to keep it!
I asked my coach to grab it for me and so I hid it in the room out of plain sight from my parents! Our friend here @thechivalry runs a pet supplies store and I was able to purchase the basic supplies like food, litter box and sand, and a pet travel carrier right away!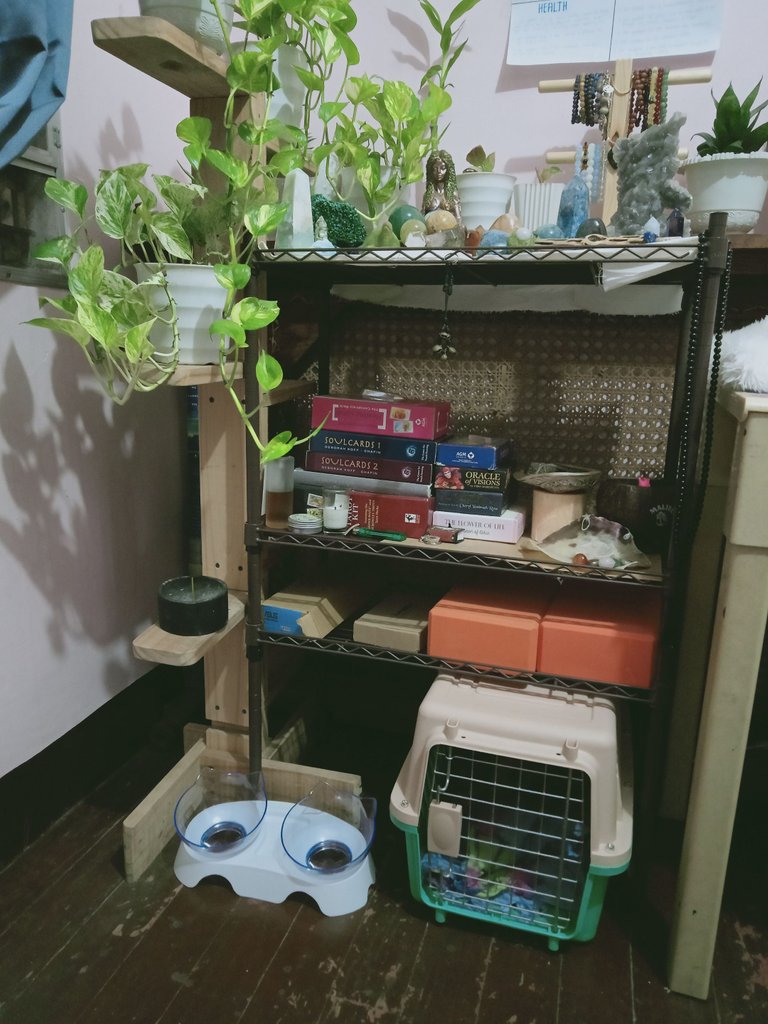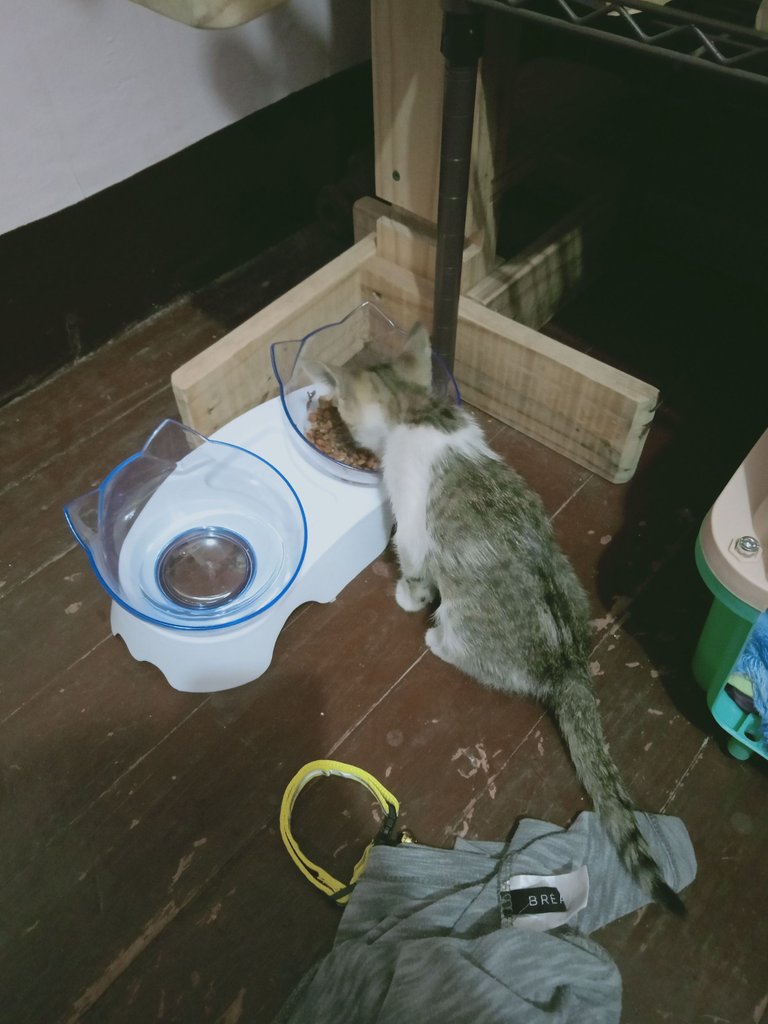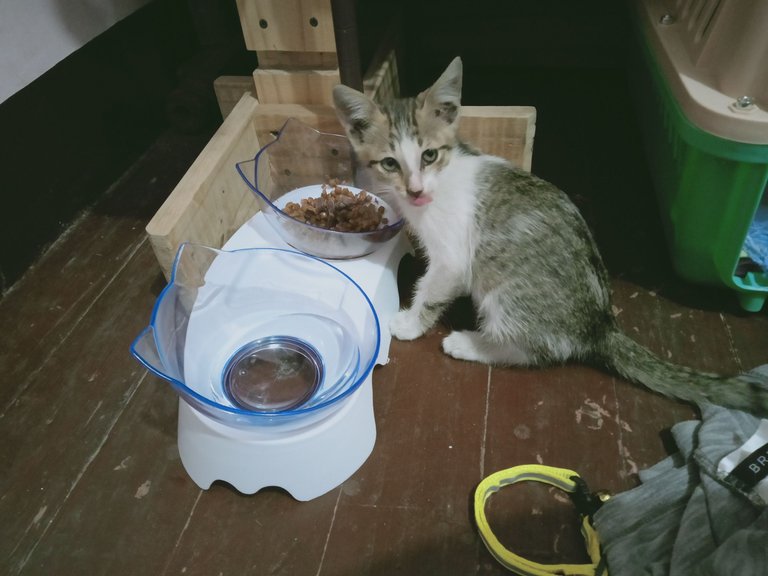 My heart was happy but my rational mind kept telling me I can't keep it. First, my parents seemed to be adamant that they won't be having another pet in the house since our beloved pet dog Ginger crossed the rainbow bridge last year. Second, I had plans to travel and move out this year so my mind was constantly telling me "how in the world can I make this work?".
For the next 3 days, this kitten was quiet and so my parents were clueless! But again, those 3 days were filled with mental anxiety. I kept on checking outside if some stray mother cat was looking for its kid or if another fellow human would want it back. The thought of just letting it be free in the garden to find its way back to where it came from was an option but my conscience was holding me back... What if it got hit by a car or it may get lost even more? I couldn't seem to just quiet my mind but every time I interact with the kitten, my doubts and fears just seem to go away.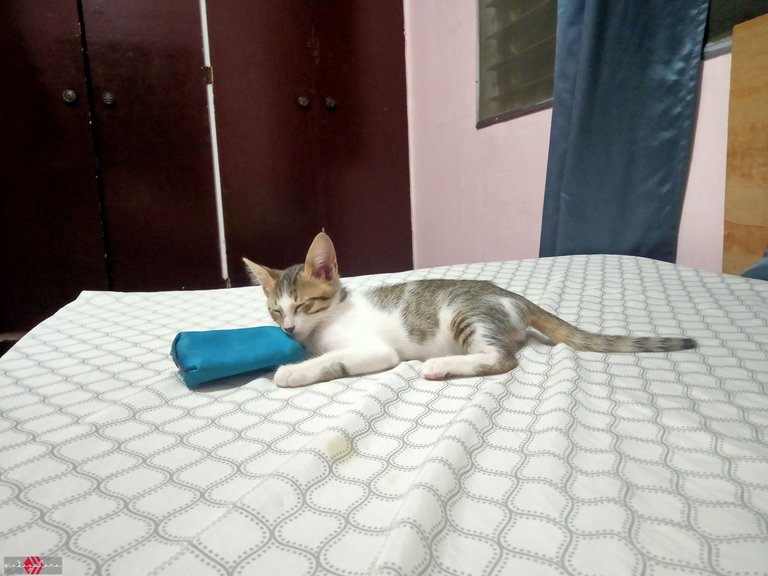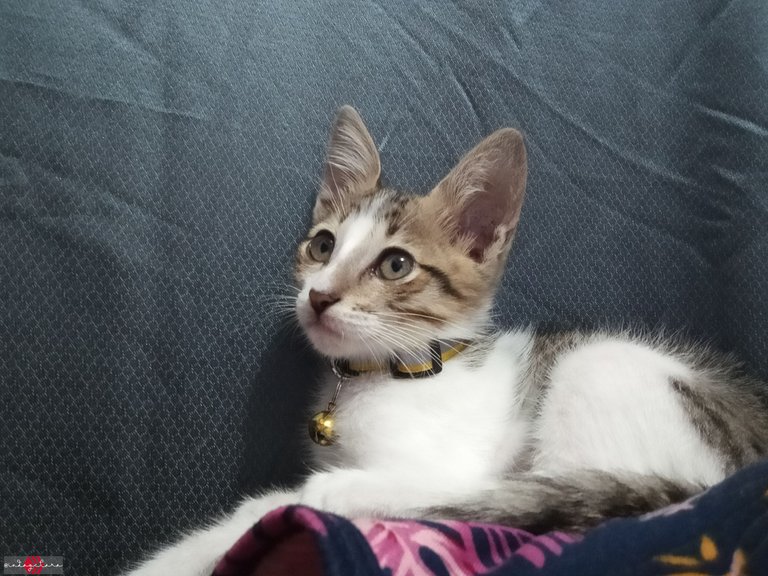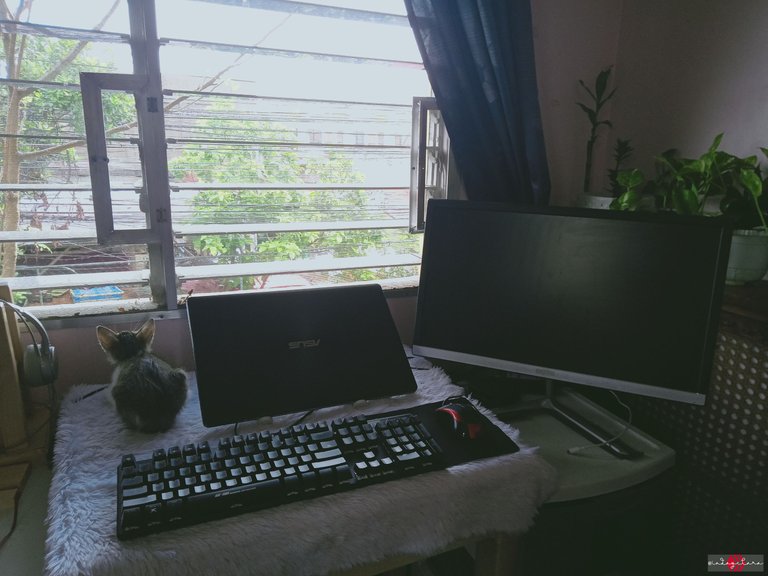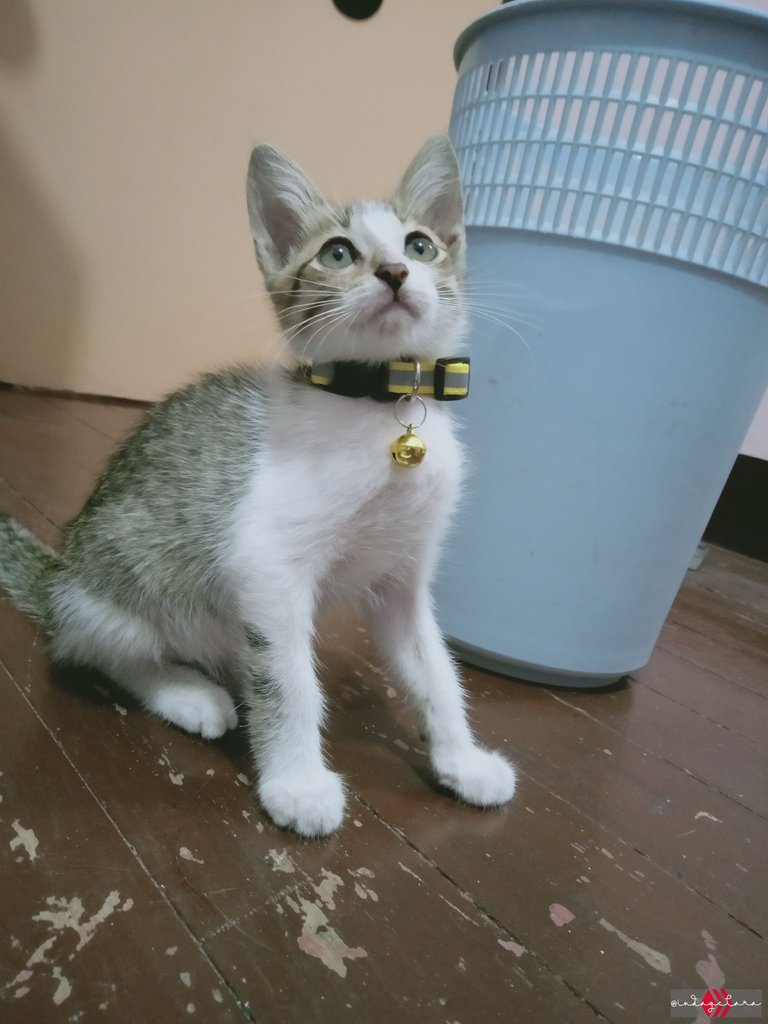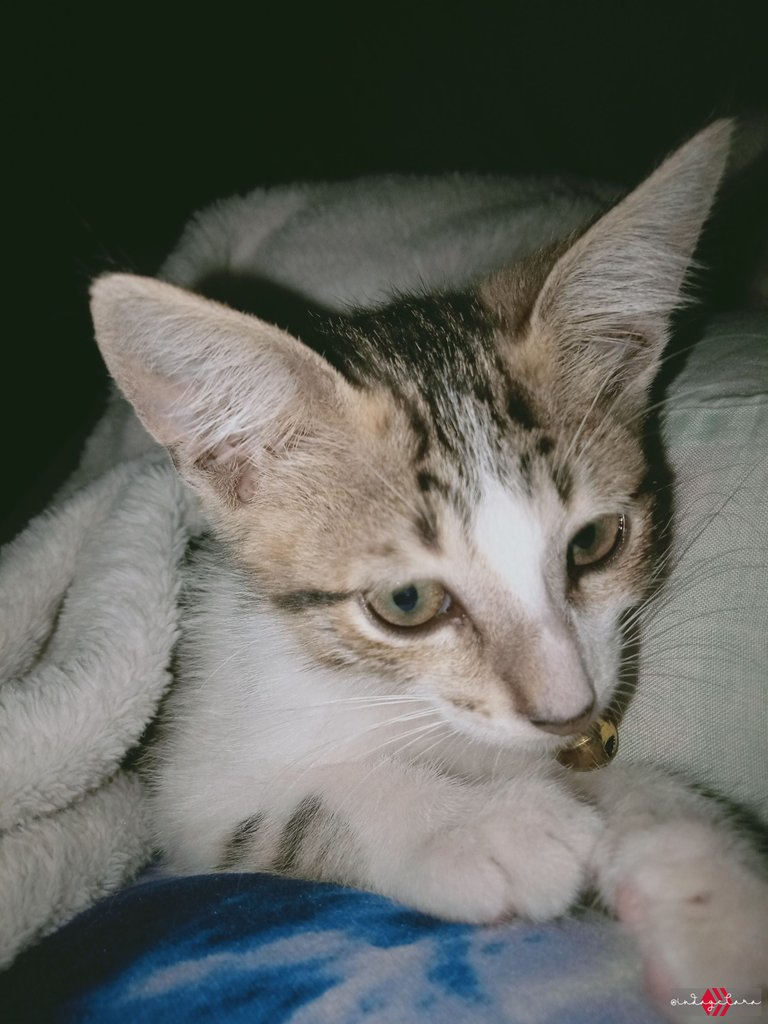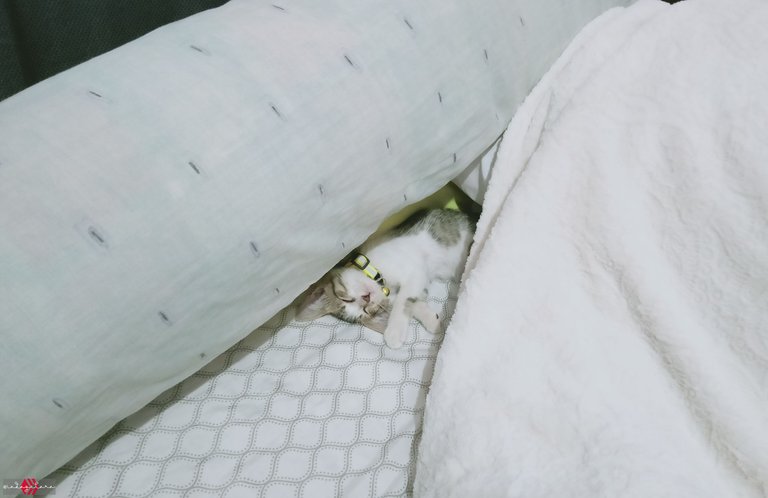 Fuck it! I'm keeping it.
Since the universe delivered what I asked for then I'm keeping it. No going back now! After those 3 days, I finally mustered the courage to tell mom and was glad she didn't have any violent reaction as she normally would have. My dad was good with it and my sisters were happy when they saw the kitten.
And so this is the start of my journey as a Cat Mom! It's been more than a month now and I'm learning how to take care of it and getting to know its personality as we go along. If you are curious what its name is - I'll let you guess it for now (clue: Egyptian Gods and Goddesses) and I'll tell you more next Saturday!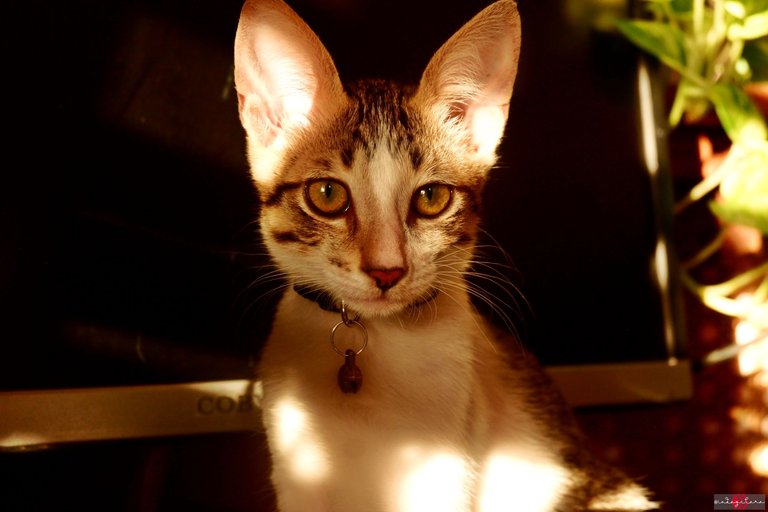 ---
Dive into Clara's world of bliss as she ventures out into the universe and travel to awesome destinations.
Join her as she take on the road to self-discovery a nd limitless possibilities.

If her content made you 😁, then drop some ❤️ by upvoting and leaving a comment.
Also, click the Follow button to keep posted on her whimsical musings.