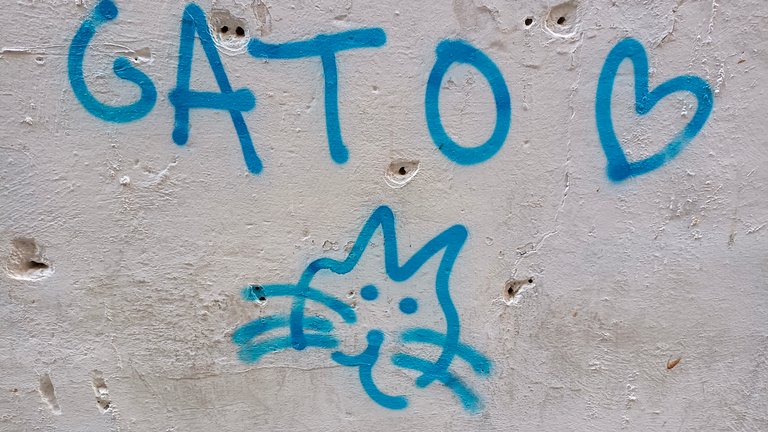 The streets of Granada have various writings and posters, and some do have the cat theme in them. From scribbles to artists and missing posters, somehow they attract attention.
One of the most interesting animals by far, especially the wilder sorts, like stray cats. They can hang around in abandoned lots and people tend to feed them.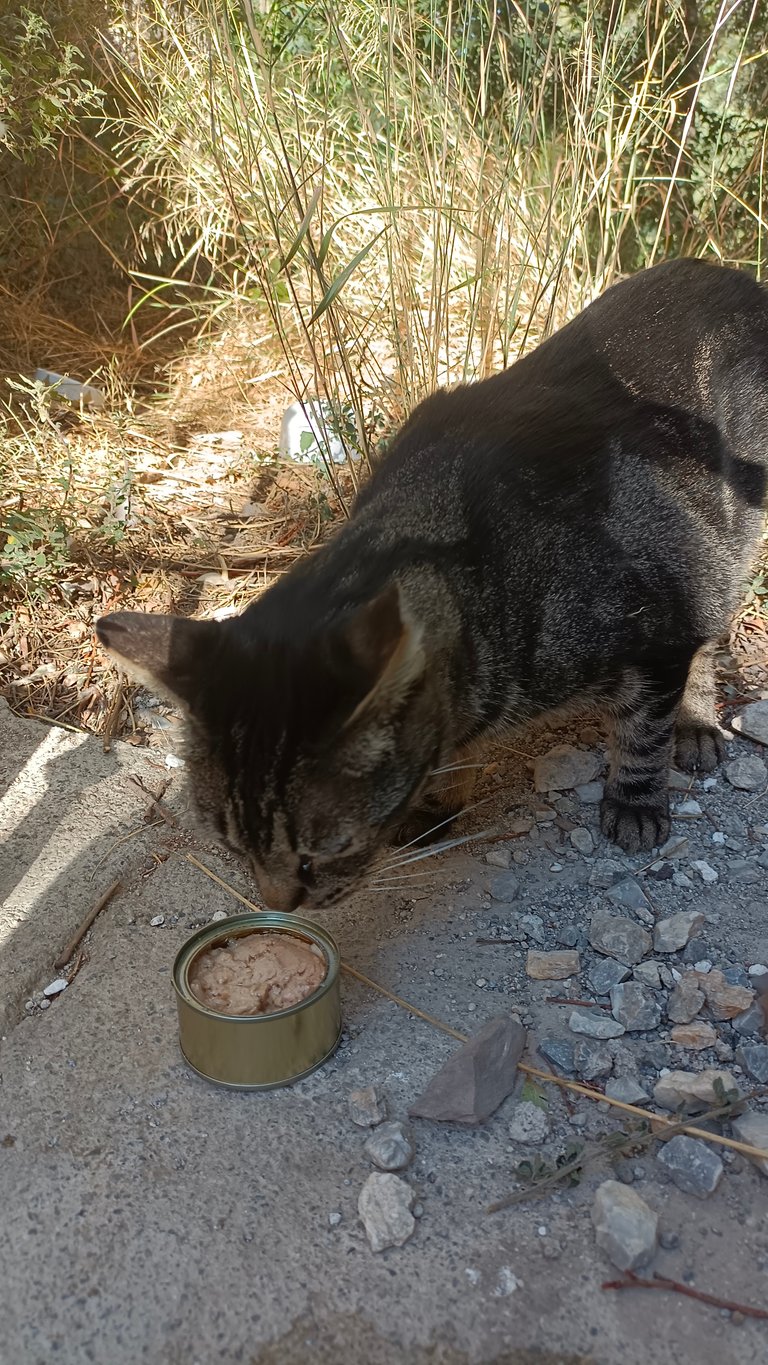 During a livestream found an old friend near a church and happened to have some canned tuna in my backpack. So one more happy feline for the day, which became a Caturday after all.
There are not too many stray cats to be found, but somehow the universe provides opportunities to meet and feed them. The mobile internet went bad, but that is more like a rule walking around in Andalucia.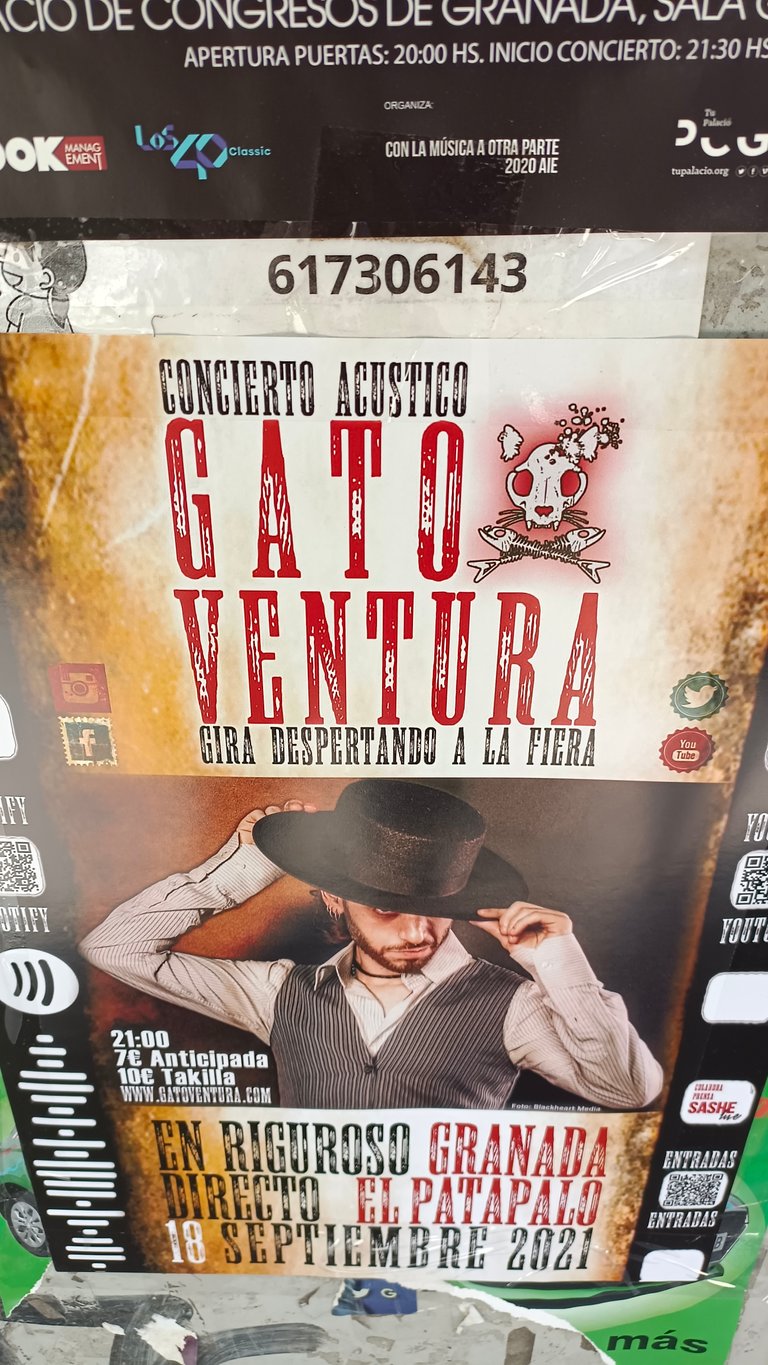 Was funny to see an artist named like catventurist, which is part of a kitty enthusiast and an adventurer. Going to miss the gig due constant travelling, but others may enjoy it.
There is some odd synchronicity seeing cat stuff around the towns, some even think I talk with them. Not really, more like a telepathic thing with animals, which sense intentions and perhaps even some thoughts.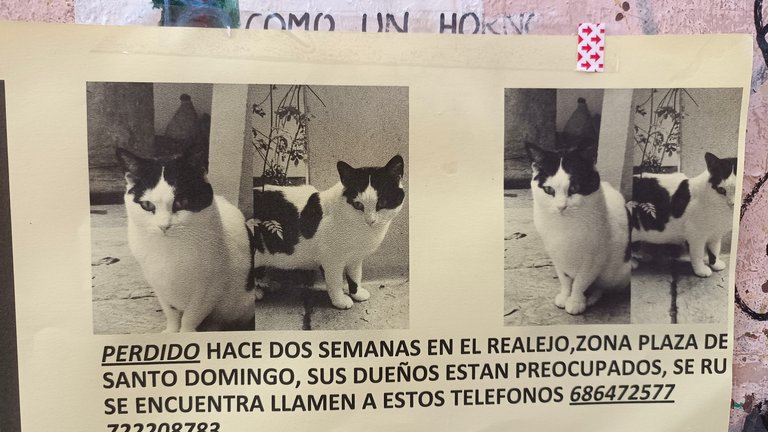 There are plenty of missing cat announcements too, so people seem to love their pets a lot. Changing the bed every two days kind of makes having one impossible, perhaps it will change if a good catwoman turns up and the wild man finds a home to settle down.
The past relationships have been disastrous, so not having hopes up. It is still good to wander around with a good friend and document the adventures on online videos.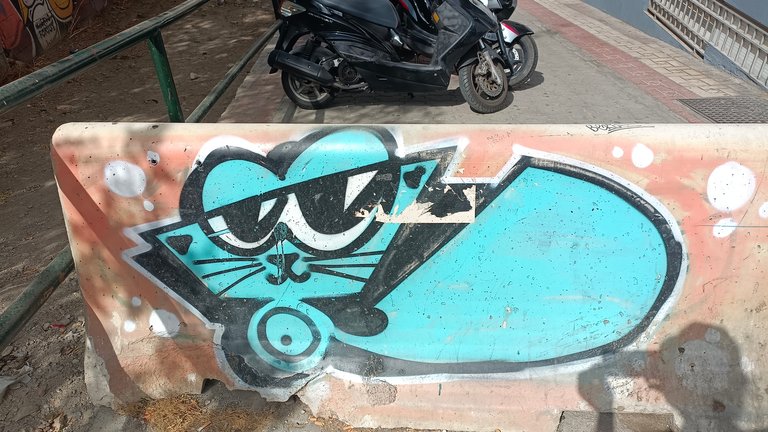 Usually nice graffitis gets painted over with ugly tags, but this one is still safe after some years. The youth do not have much to do, so spray paint is an usual tool to play with.
During a morning walk saw a knife and some paint bottles in a trash bin, a weird combination, but understandable when knowing what happens to the kids if the officers catch them in action.
It is still a pretty violent New Normal, with military training and infinite funds, the old catnip town is no more. Most businesses have been intimidated to shut down with brainless regulations, and the plant growers are put behind bars.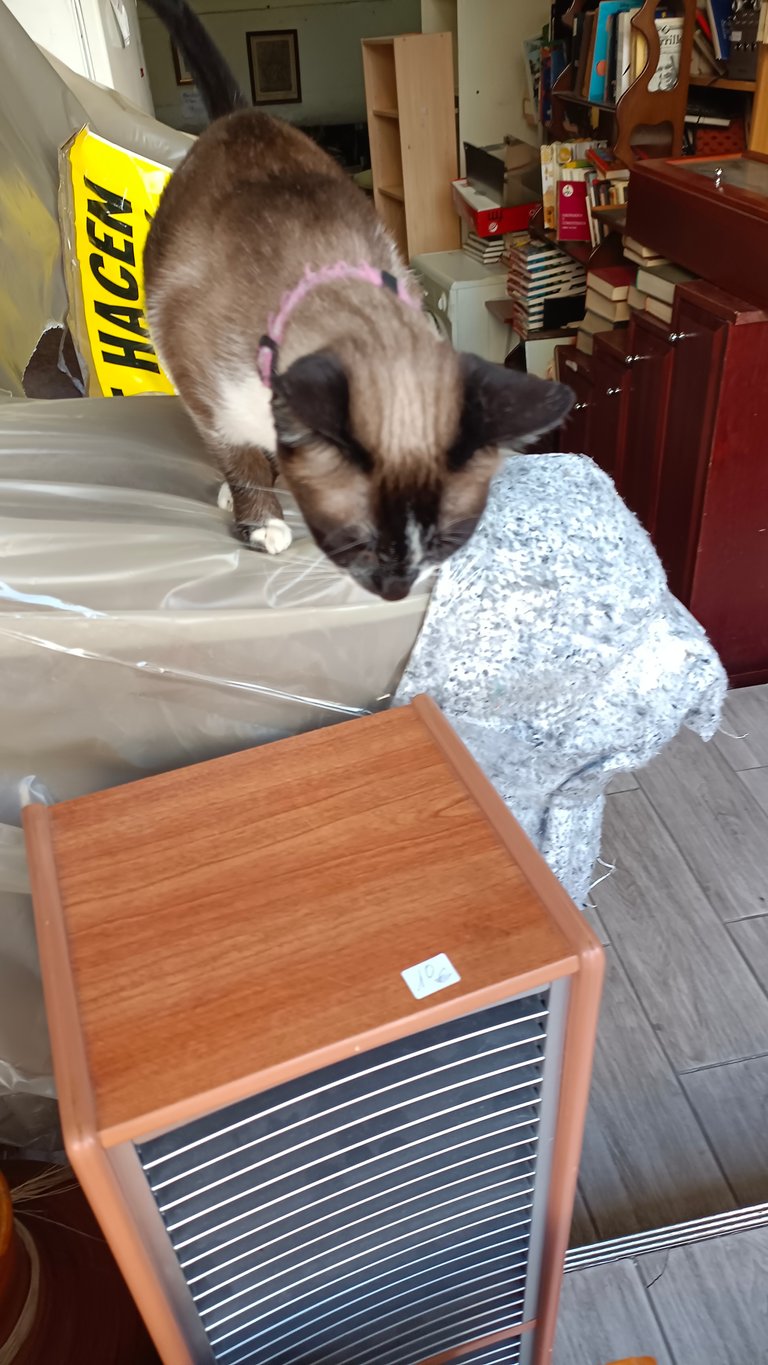 One furniture shop has a cat for people to pet, so it is not all doom and gloom. Perhaps soon people have got enough of the tyranny and start creating more robust anarchistic communities.
Hive would be a perfect tool for that, but it is not easy to convince hypnotized people to change the worldview and apps, since most people still use watch-app surveilled by the oppressors.