I am excited to write my first post in the brand new drone community, started just a week ago by @ksteem, a much promising community bringing all the great Drone content creators together, to learn from each other and to share our posts and stories.
Besides, there is also a cool contest hosted by @ksteem, so hereby I am joining and I am asking you to join too if you have a drone! Anyway, let's get to the flight!
---
It was my last day in Zug when I decided to have one last flight with my drone to shoot the trees, one of the things I love the most as a subject for my drone. I walked down to the river, to the cross country ski trail, since I imagined it to be beautiful from a different angle.
This is the picture I would like to use for the contest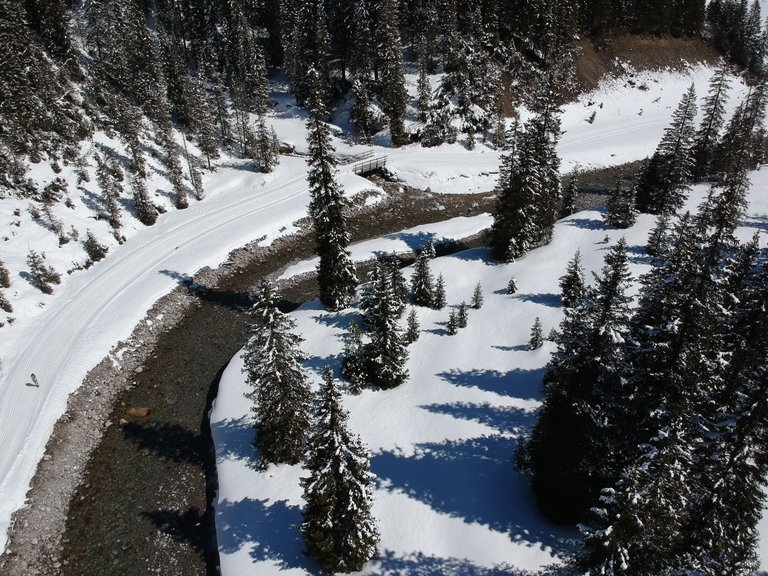 I do really love the picture shot from above
---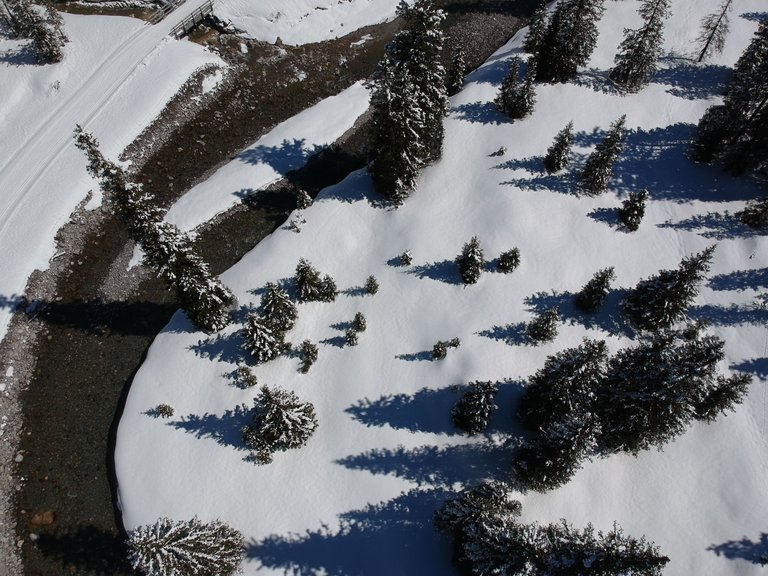 This picture is my second choice, the first picture could have been taken from a hill or something, but a picture straight from above like this can only be done from above
---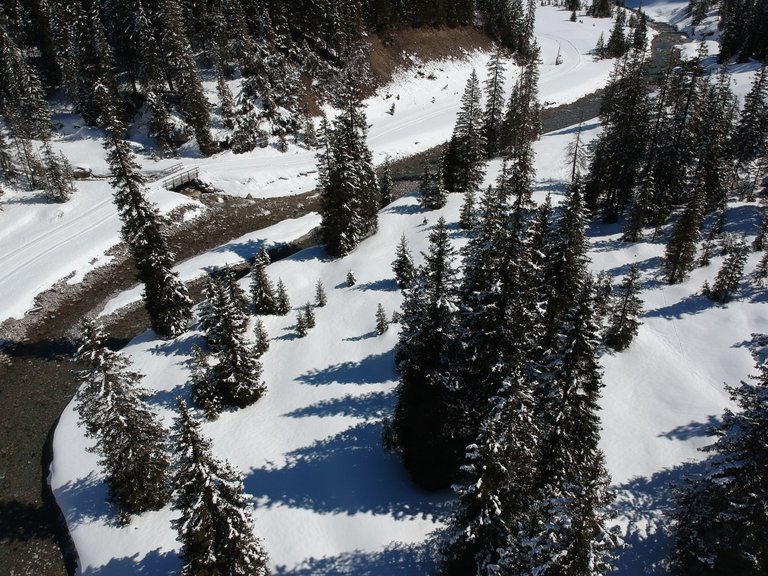 There is actually a really nice hiking and cross country skiing trail along this river, around 10 KM one way, passing by Zug, and the very well known wintersport village called Lech
---
I must say honestly, I am not the best drone pilot, and I had some struggles landing it as it went to the wrong place when I used the fly home function. It did not return ''home'', to the spot where the drone took off, but somewhere 30 meter away, very close to the river. Luckily I could still see it and guide it to a safe place to land. I might have lost it if it went to the forest instead. A drone is such a fun toy to play with, but easy and expensive to damage or lose! But let's enjoy it while we can. One thing is sure anyway, someday it will break or crash really badly and I hope the fun of it was worth it then :)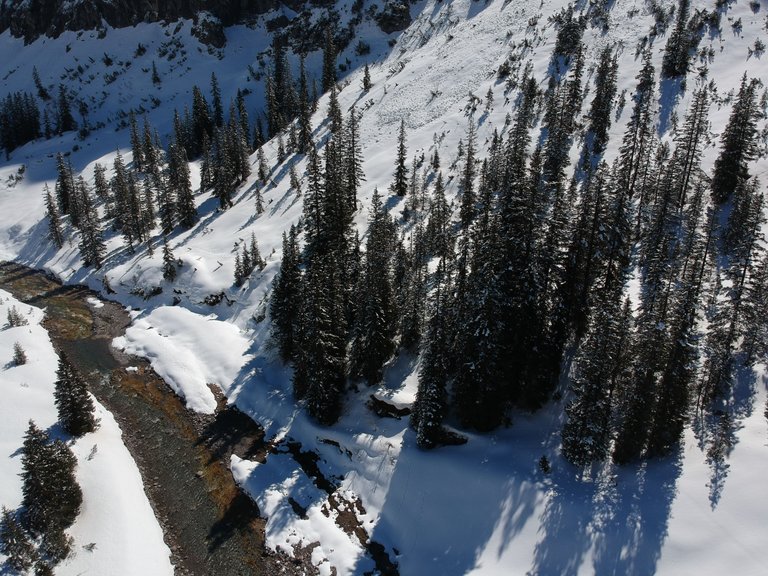 ---
And last but not least, here you can see how small Zug is. The village might look like a farmers village, but most of the buildings are actually hotels, restaurants or employee's houses. But the thing I love the most about Zug is that it only requires a 5 minutes walk to be in the middle of nature!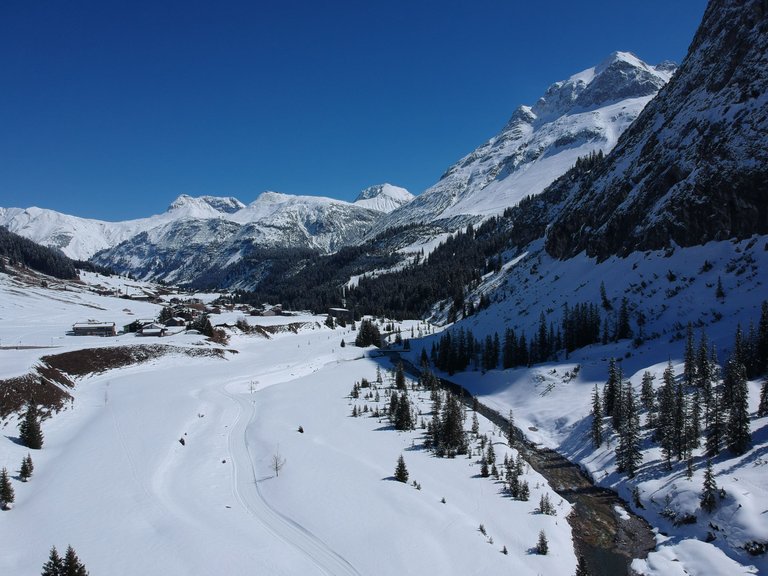 All of the pictures above are taken with the DJI Spark.
I hope you liked my drone shots, thanks for passing by and don't forget to check out the new Drone Community!
Regards,
Sascha