Video of Russian troops being injured by Mortar dropped by Mavic 3 drone. Warning! Explicit violence. Not my videos, but see the link. Published yesterday by Will Kilmore, a writer for Funker530.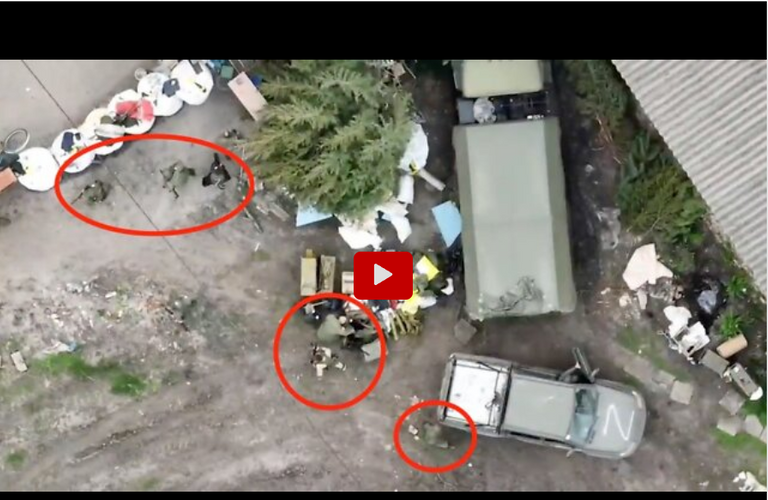 https://funker530.com/video/nsfw-mavic-3-drops-mortar-round-into-group-of-russian-troops/?fbclid=IwAR0trOMUFJ3BAjnbiiD5Wj4bFAGfmAYzNwotdK0P_Uhtqwd-FsYD63ZXIjA
It looks as if at least one killed or severely injured, and at least one more hit by shrapnel and crawling away.
Wow, and I just saw another where they dropped one into a car sunroof. Posted on the Ytube by Krishnaraj Rao.

Holy cow.
It looks like consumer drones can be used for much more than just pretty pictures and videos.
Just for the record, I don't hate Russians. I have several friends there. I DO however have issue with anyone that follows orders from corrupt, idiot leadership and invade other countries in takeover attempts. The "soldiers" need to grow a pair, stand up to their leadership and take them down, or be taken out like the rabid vermin they are.
Hugs for the Ukrainians out there.
May your hearts be strong and your Mortars fly true.