Another mural on a wall of a coffee shop, Coffee and Street Art seem to be natural allies 😀. Today, a mural done by Los Clandestinos aka the duo, Shalak and Smoky on Café Nevé on Rachel Street :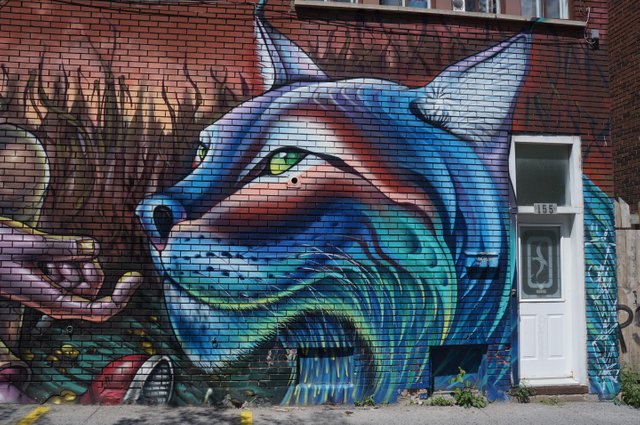 Beautiful cat, just a detail of this mural...
WHERE

Café Nevé, 151 Rachel Street, Montreal, Canada.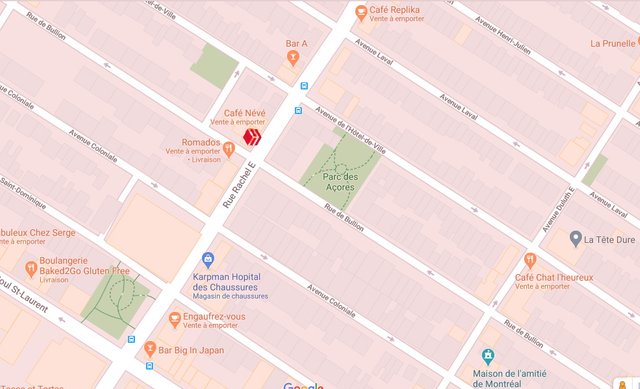 Position on Google Maps
WHO

Shalak
Now based in Toronto, Shalak Attack is a Canadian Chilean artist. She receveid a Bachelor's degree in Studio Arts from Concordia University (Montreal) and studied one year Fine Arts in the Universidad Autónoma Benito Juarez de Oaxaca (Mexico). After her studies, she went to Brazil with an NGO that uses art to prevent delinquency among young people from the favelas.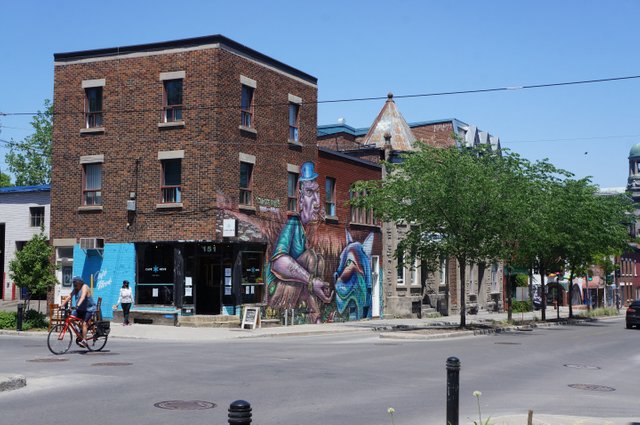 Rachel Street with the mural Los Clandestinos
For more than 10 years, she painted mural all around the world with his partner Smoky. In 2003, They created together the art collective Los Clandestinos. Her colorful universe is linked to the South American Muralism tradition : Animal Spirits, sacred nature Pachamama...
"To me colour is spirit, it is math and science, it is instinct and it is life, she has no boundaries and is my strongest voice." about the color in an interview for StreetArtBio.com (Source)

Smoky
Smoky aka Bruno is a Brazilian artist from Sao Paula (Brazil). He began to paint on the wall in 2004 and working also in NGO in order to teach the history of Graffiti. Now, he's based in Toronto with his wife Shalak and together they formed Los Clandestinos.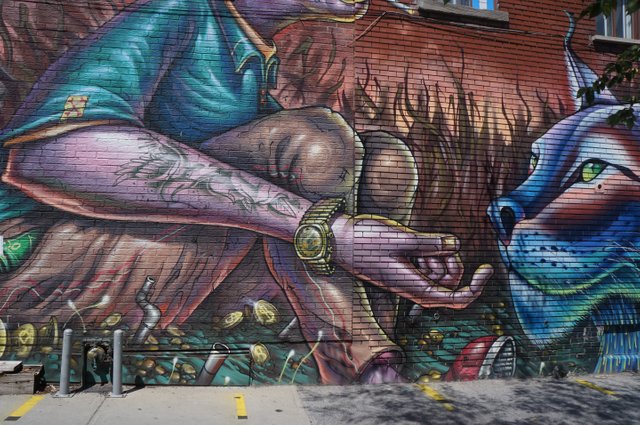 "I don't neglect my roots, my greatest pleasure is to paint in communities, bringing art and culture to otherwise forgotten and precarious neighborhoods. I use Graffiti in the context of creating a space to exhibit my art to society, my themes are full of colors and forms of protest .."
Smoky (on his website)
WHEN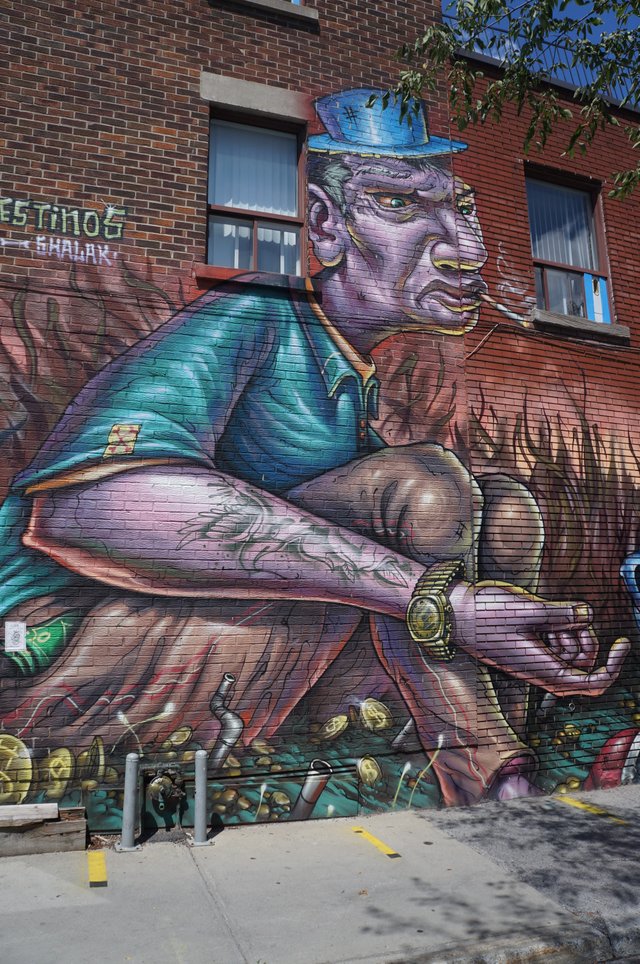 Sources

My Previous Posts about Street Art

#301 Viviane Fortin & Ankh One, Montreal
#300 Waxhead & Cryote..., Montreal
#299 Livart, Montreal
#298 Rekal, Frank Bo, Chezal, Montreal
#297 Sonore, Montreal
#66 Short Street Art Unknown, Montreal
#296 Waxhead, Montreal
Bonus Video

Free Lolita, Wynwood, Miami, 2015