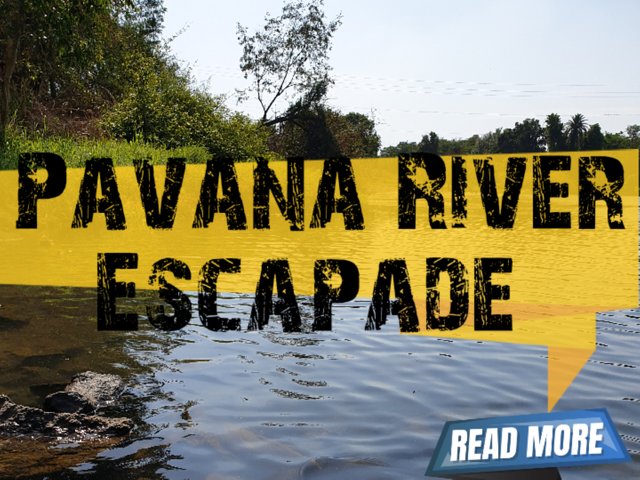 Pavana River is one of the rivers you'll come across if you were staying near Pune. It originates from the Western Ghats and flows for a distance of 60 kms before meeting Mula river near Sangvi.
One fine day, after work visits, we had some spare time in our hands. My colleague, Madan said he knew about this spot which I'd love. Me being the adventure freak that I am said let's go.
To get to the spot we had to cross this small bridge where only a small car can pass. Since we had bikes, it was pretty easy to get there.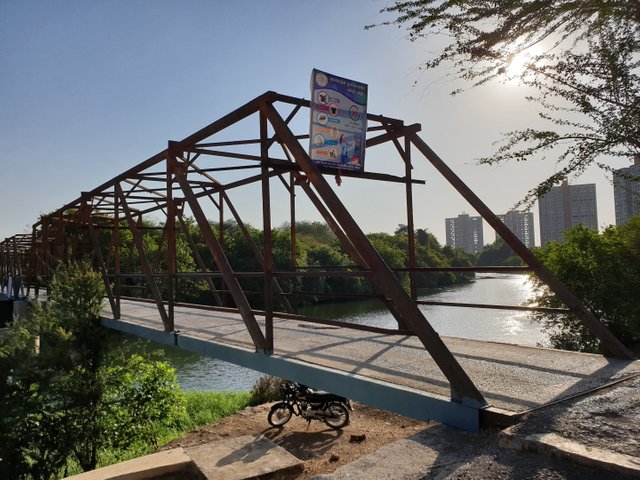 This Suzuki Alto K10 is among the smallest power hatches in India. Notice how it takes up the whole space.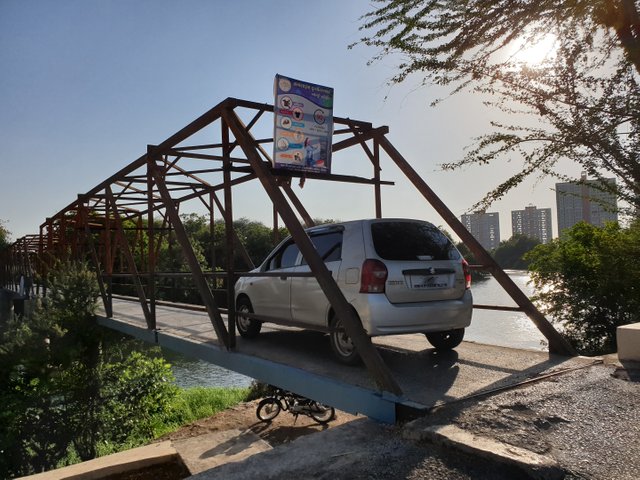 That's me soaking up the view.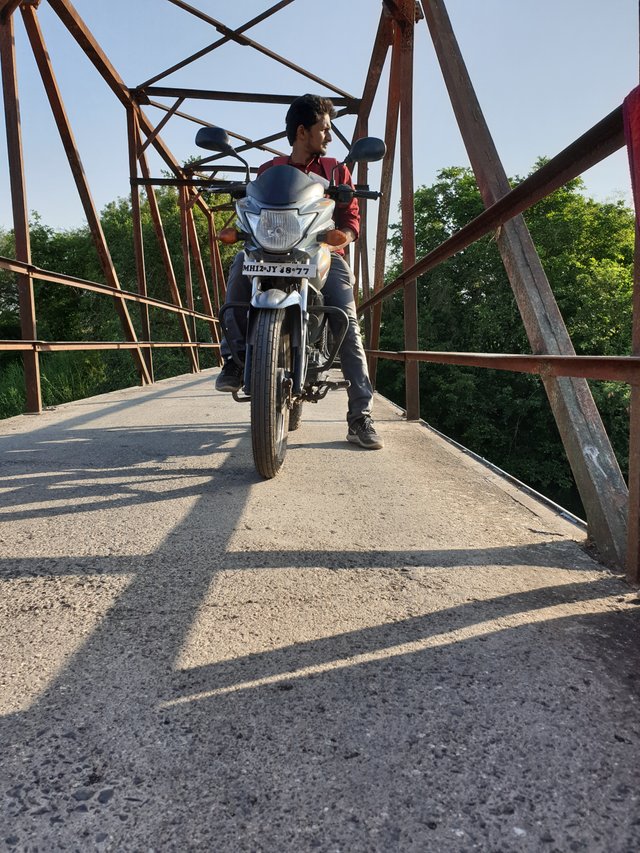 The view.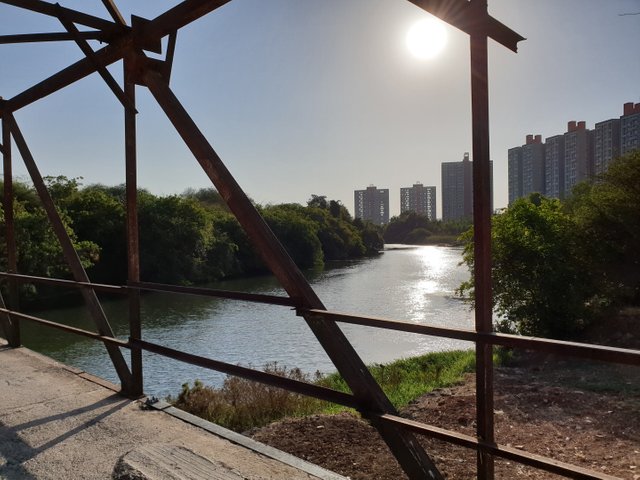 The view from behind the handlebars.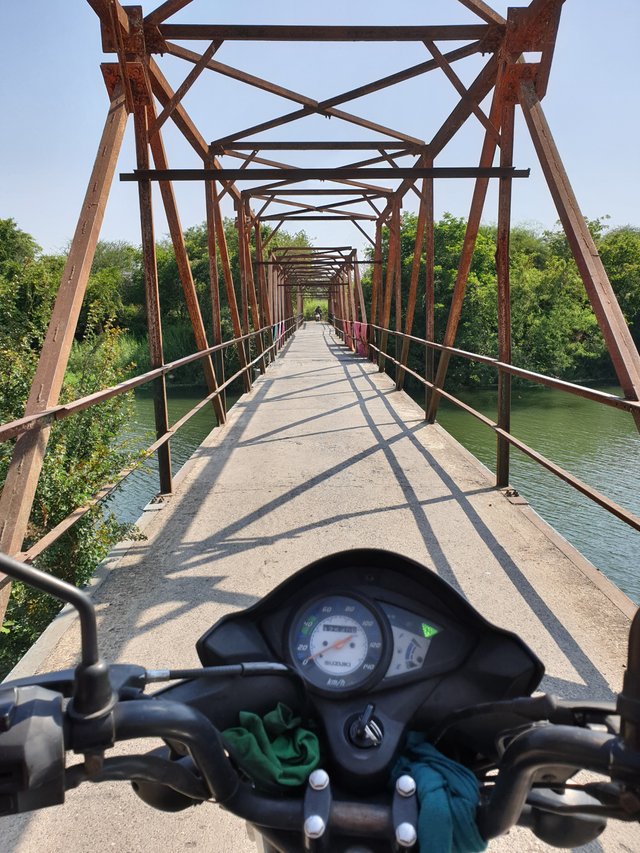 It had been ages since I had stepped into a sea or river, thanks to living in Delhi for a year. So, the first thing I did as soon as we reached our spot was taking off my shoe and getting into the water.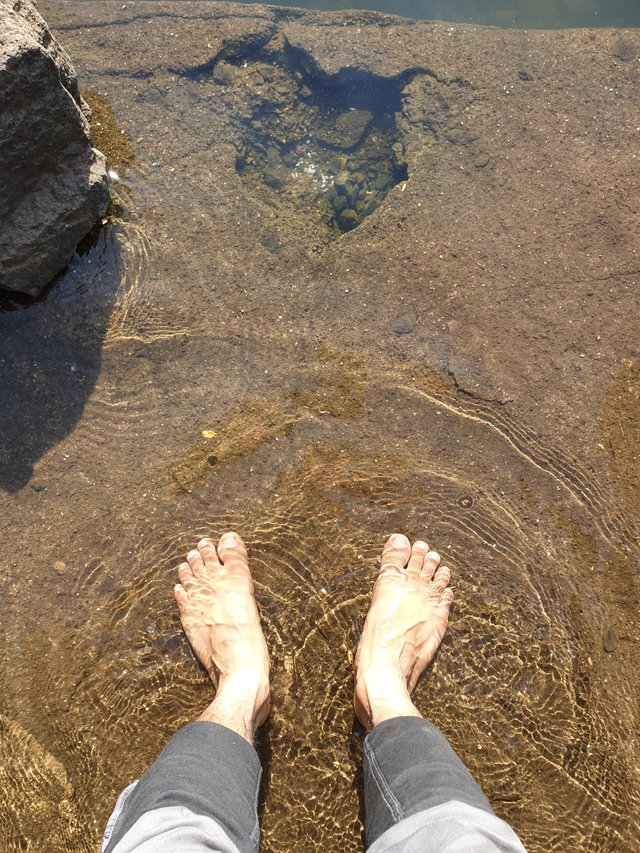 The water was pretty fresh and clean.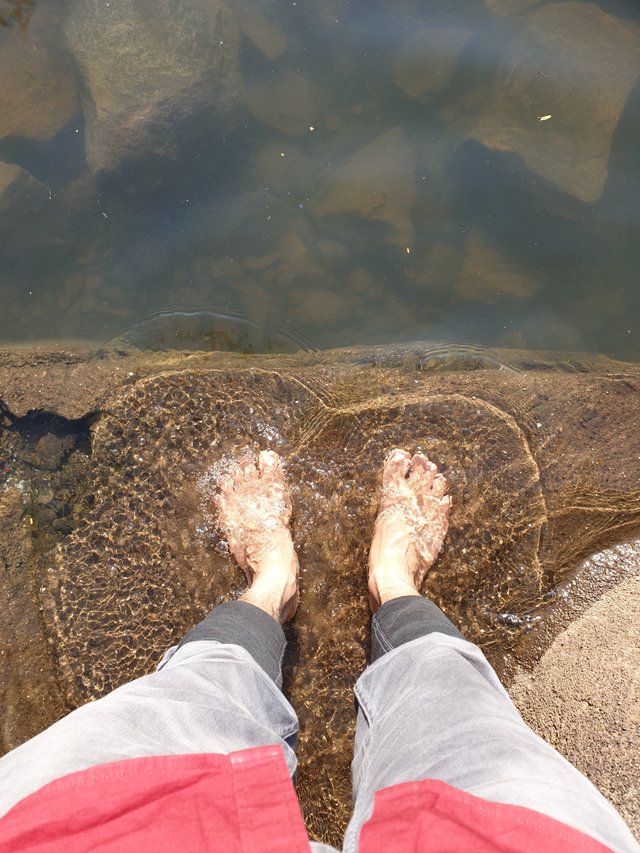 The view wasn't bad either. It was very peaceful to sit there for a few minutes unperturbed. These kind of experiences are what I crave. If I had an orange juice in my hand to sip, that would've completed it for me.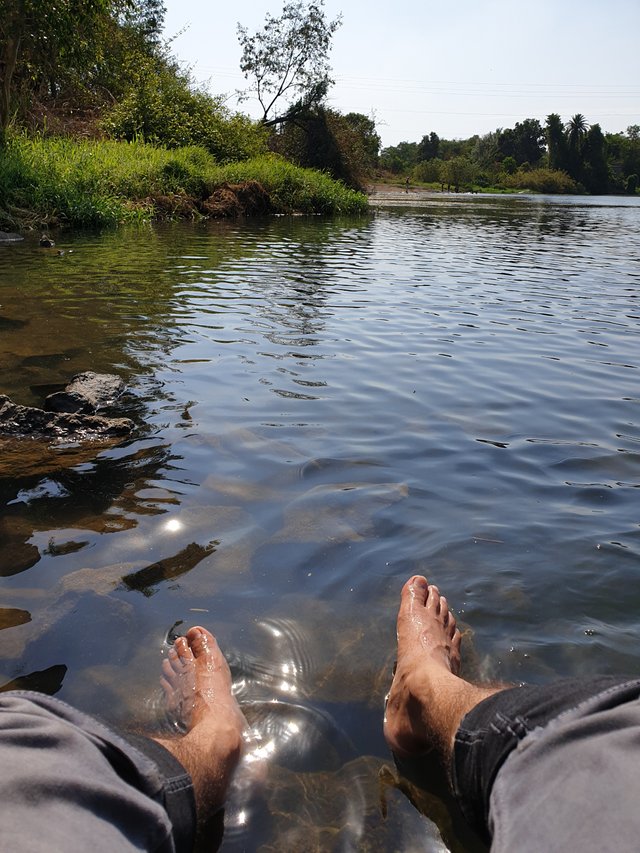 That's my other colleague, Chandan. He's from Rajasthan.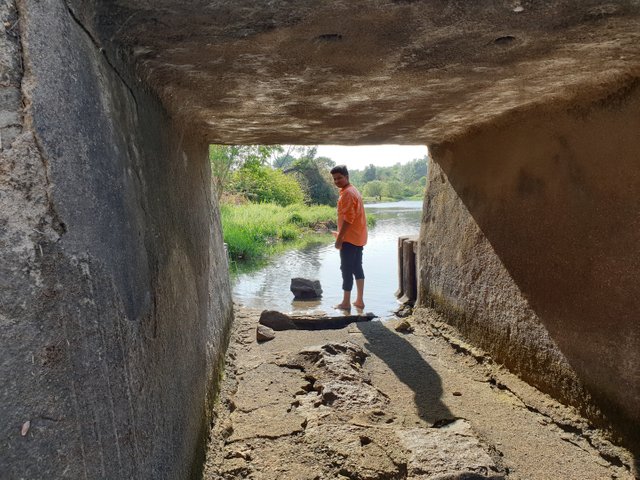 Yours truly on the left and Chandan on the right.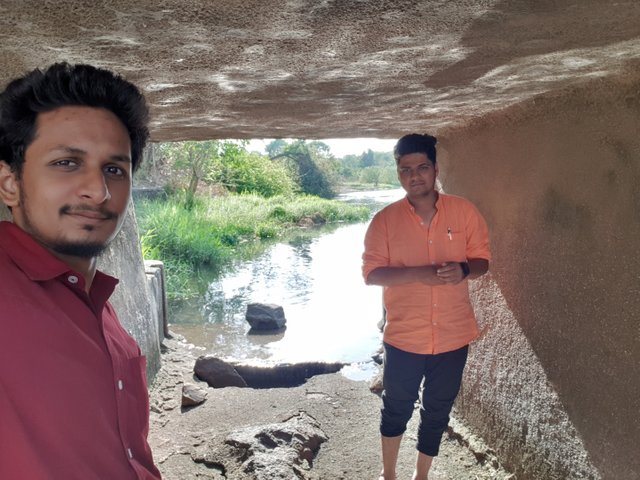 Did I forget to introduce my other colleague, Madan who brought us to this place? That's him. He's a biker too so we connect that way.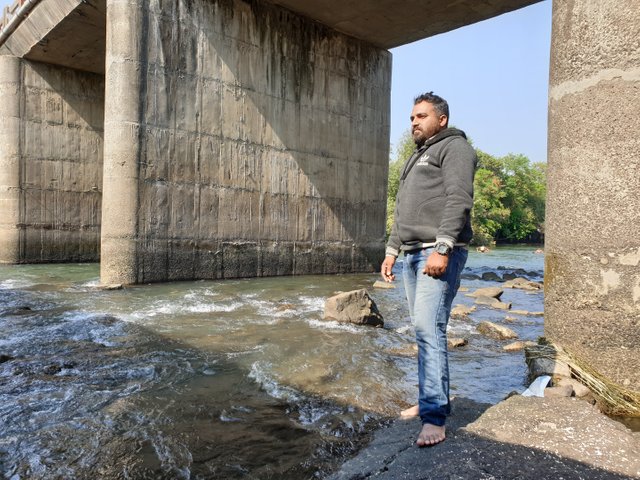 That's the trio.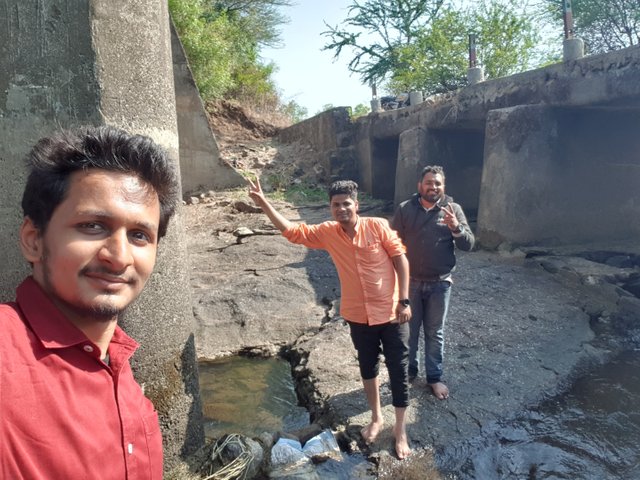 All chilling together!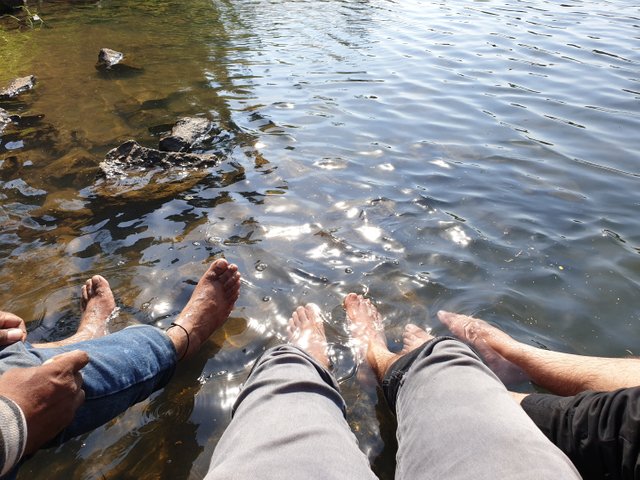 Posing for some typical photos! :P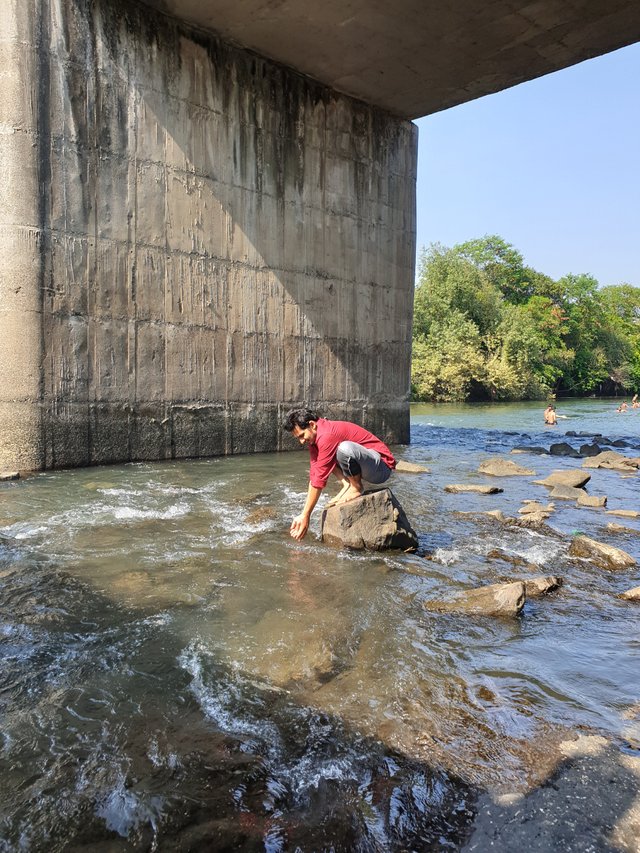 Whee!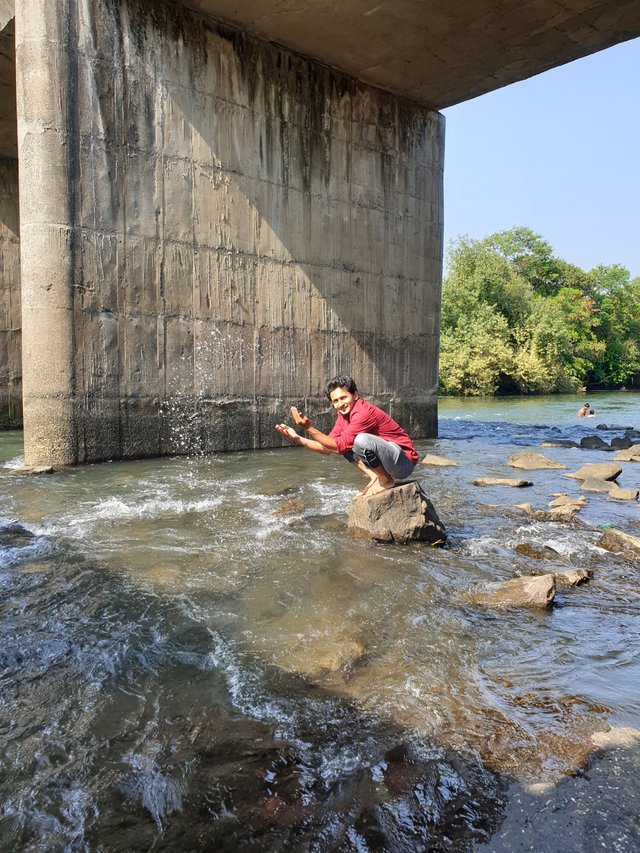 Looks like he's lost in some deep thoughts.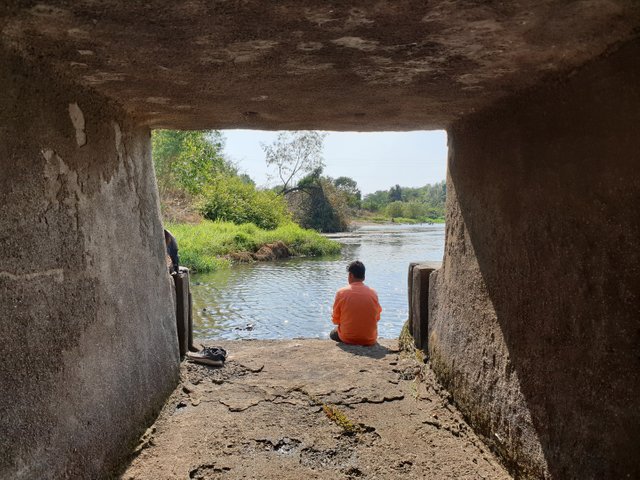 Did he just hear what I said?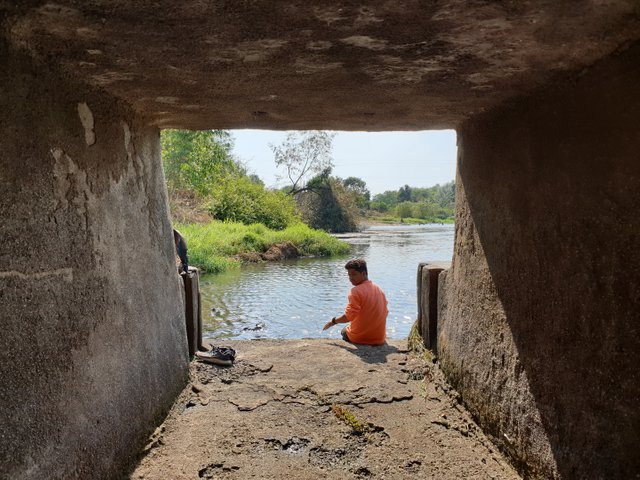 Slippery but not too deep.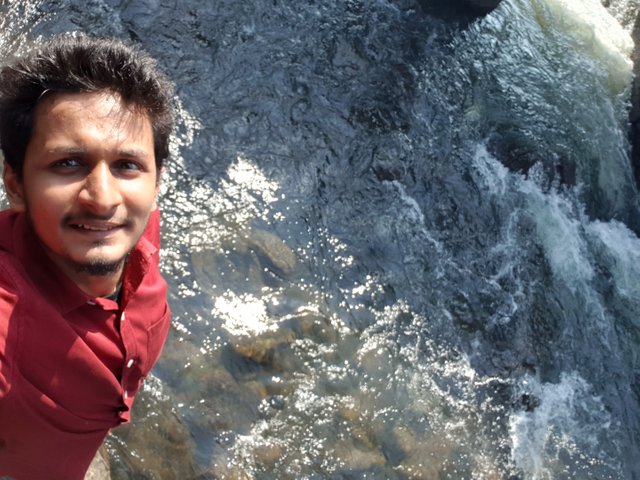 And then some friends arrive!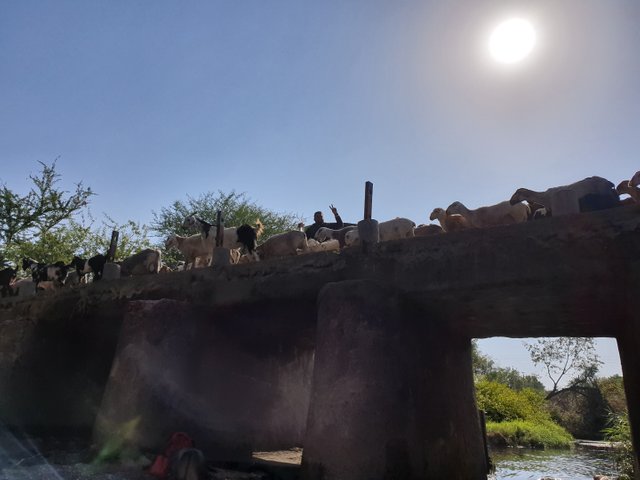 His friends :P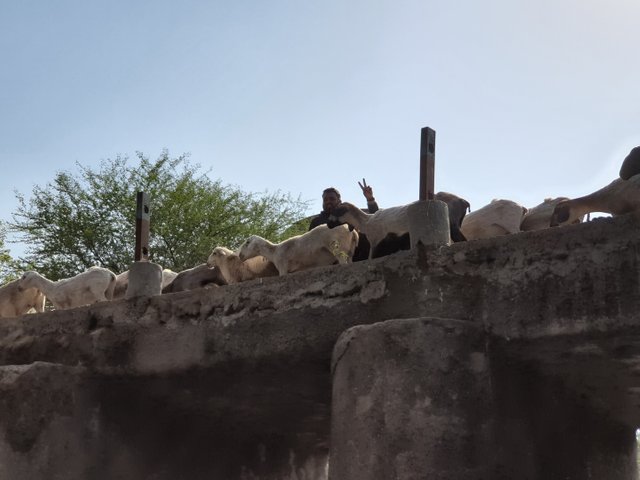 Baaaaahh!!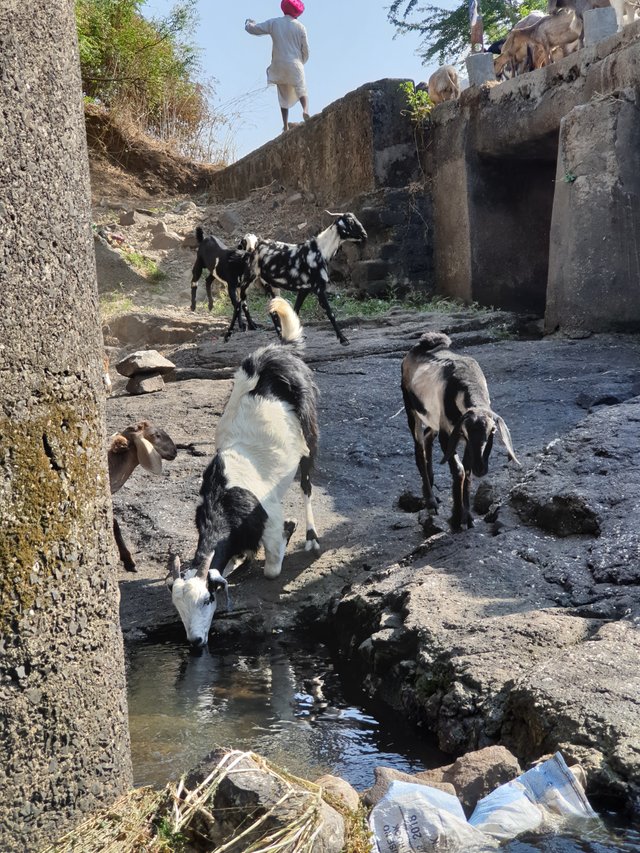 Look how clean the water is. We noticed that later the water started becoming impure with time.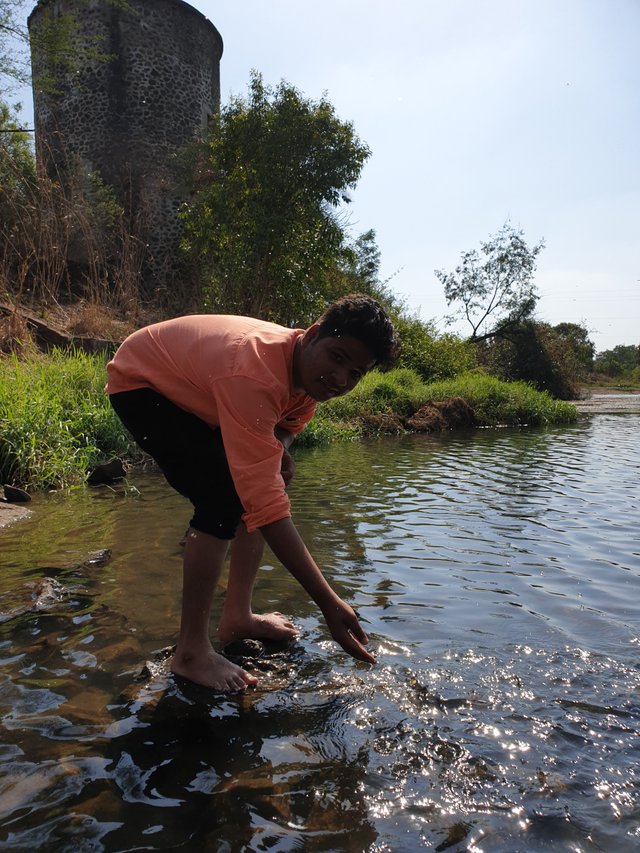 People come here to swim too.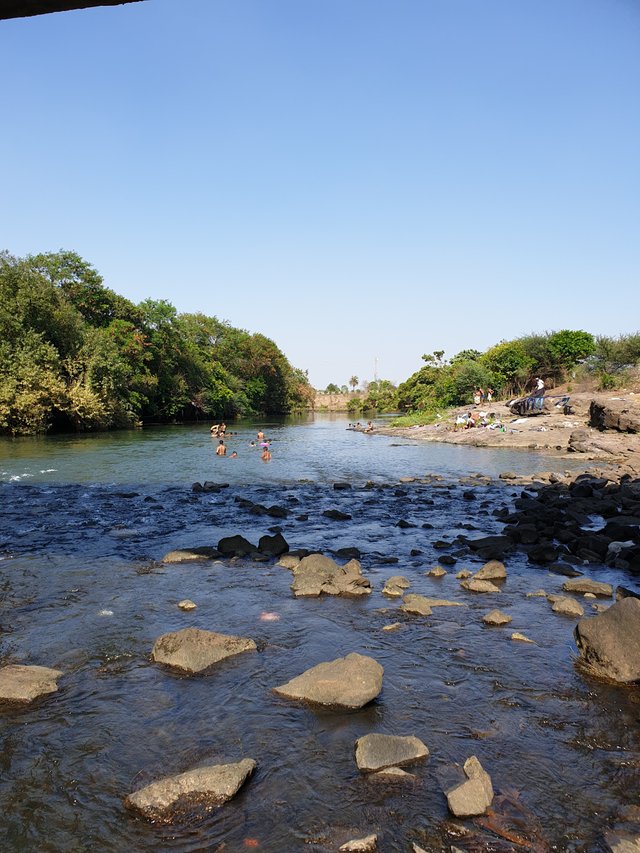 Notice the rise in water level?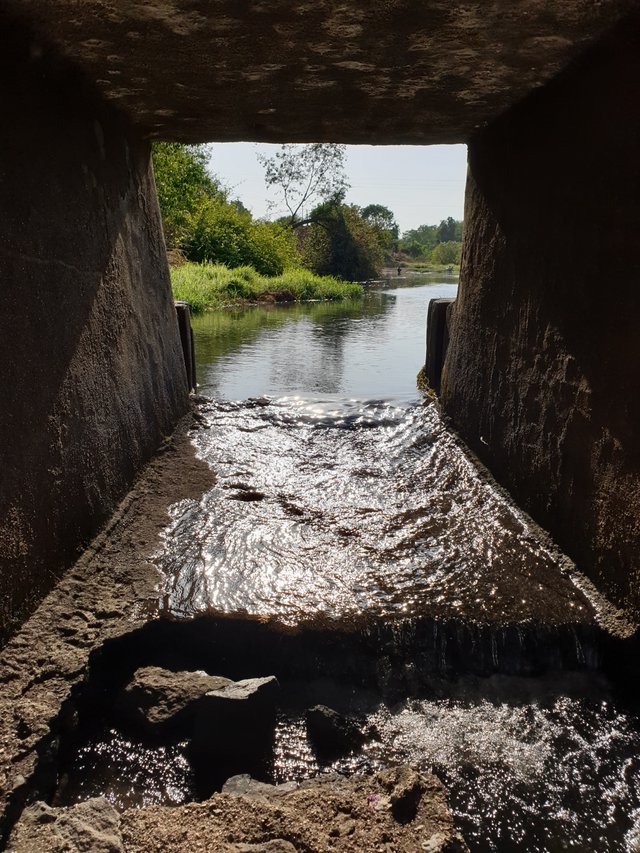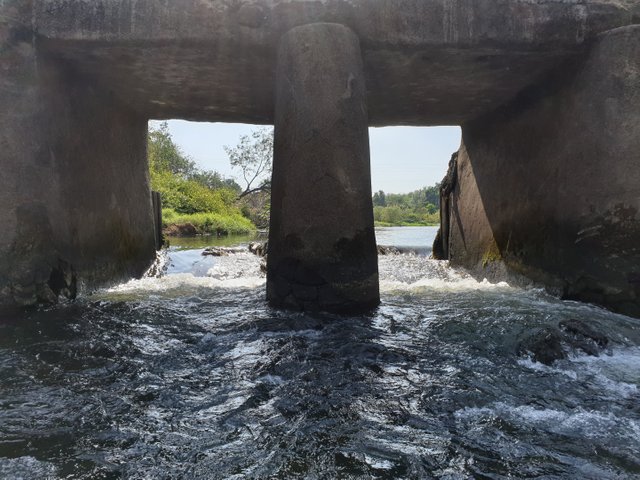 It's because they released the dam.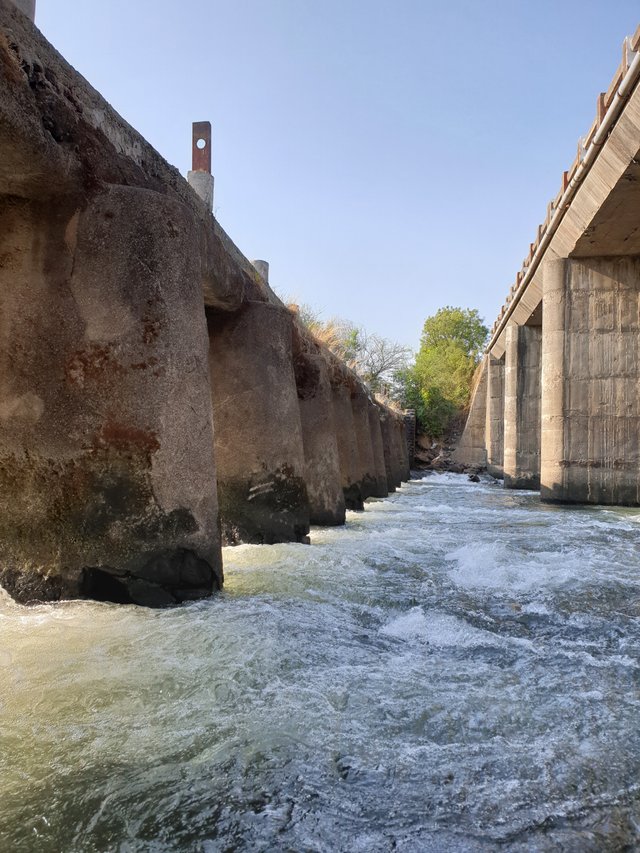 Just a few minutes ago we had been standing here. And now it's too risky to do so.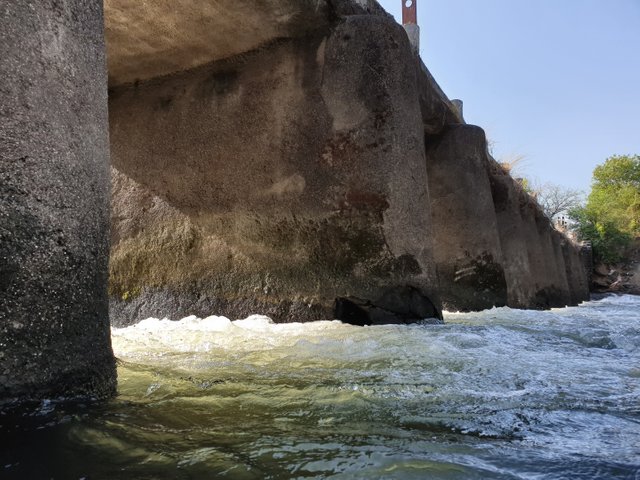 Had a good time here and it was time to head back.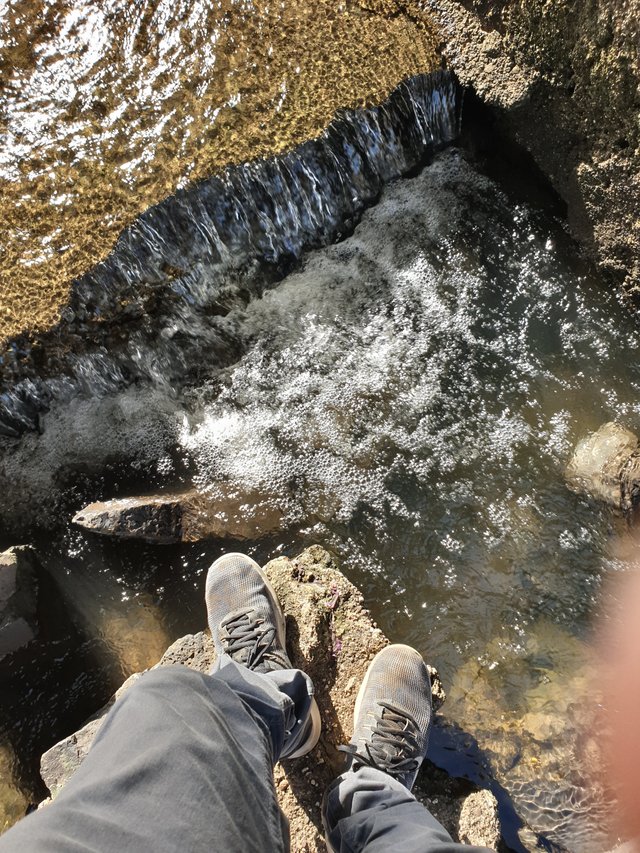 I would love to visit there again someday once this Covid19 situation in Pune reduces. It's hard to find places such as this that have not yet become mainstream these days.