Totma is a city that I love in all its states of aggregation. This time I got here in early spring. The weather was cloudy, but this is a definite condition that should not be overlooked during the snow season.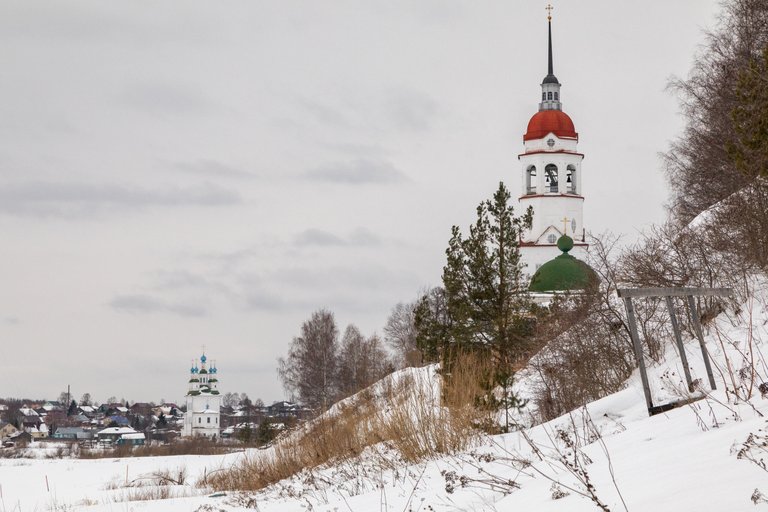 Overcast weather with snow gives the landscape and the environment a distinctive tone.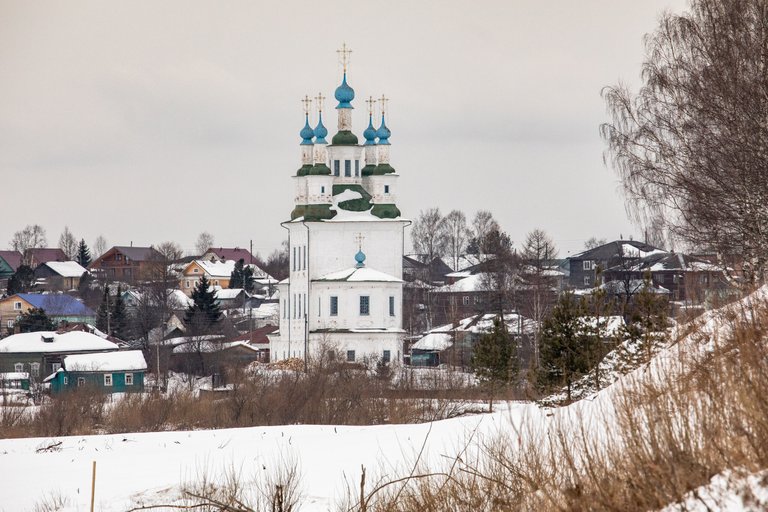 Many colors become muted due to ambient light. But in this way the colors of not natural origin stand out.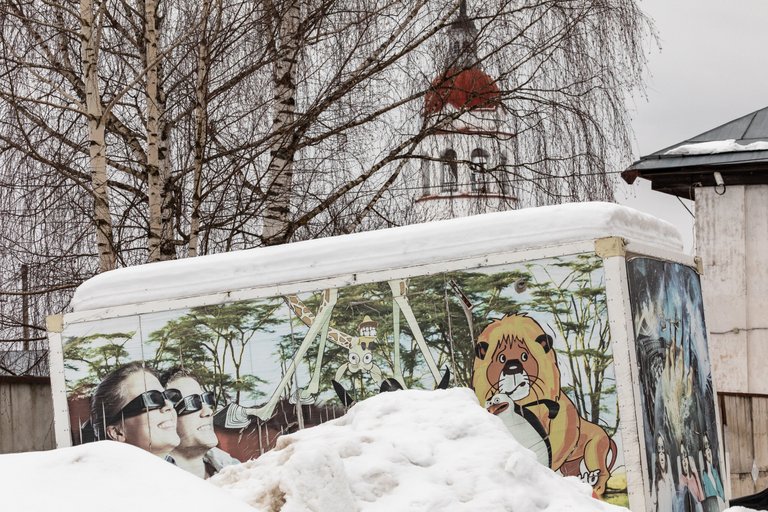 In Totma, the Kuskov embankment was repaired and improved. I'll have to look at this in the summer. It is not clear yet.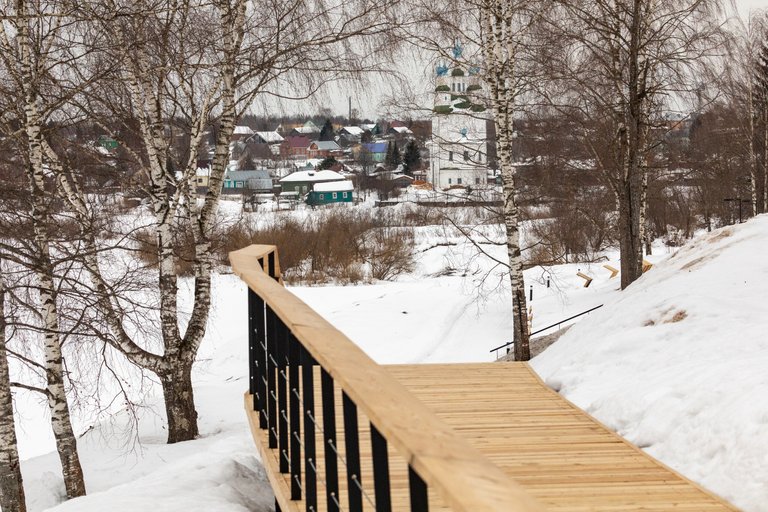 Even great artists painted pictures in such a weather condition.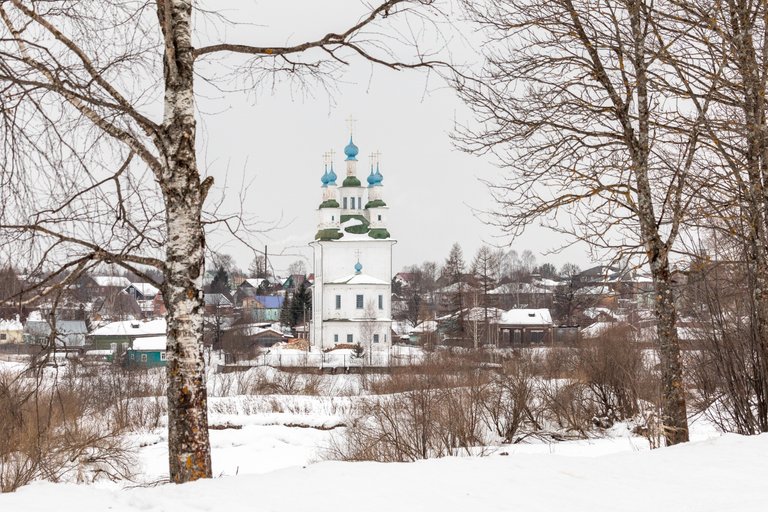 Graffiti on the high voltage transformer booth.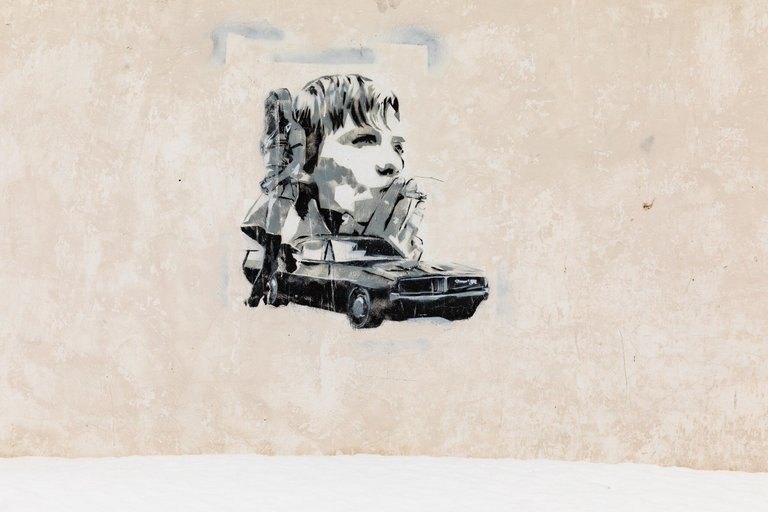 In cloudy weather in winter or spring snow in the picture should be on the verge of overexposure.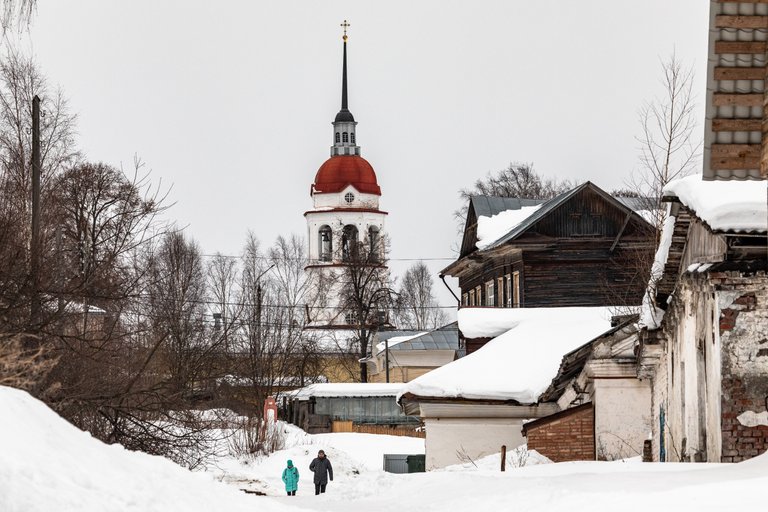 Details should be present, but they should be so subtle as to give the impression of a white canvas.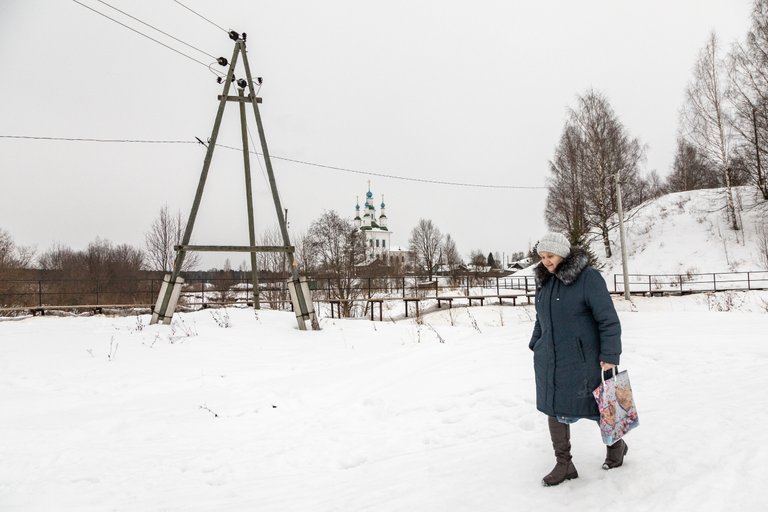 I have already broken all the rules that my first teacher told me: do not shoot in cloudy weather, do not shoot with a flash head-on! (oops, spoiler).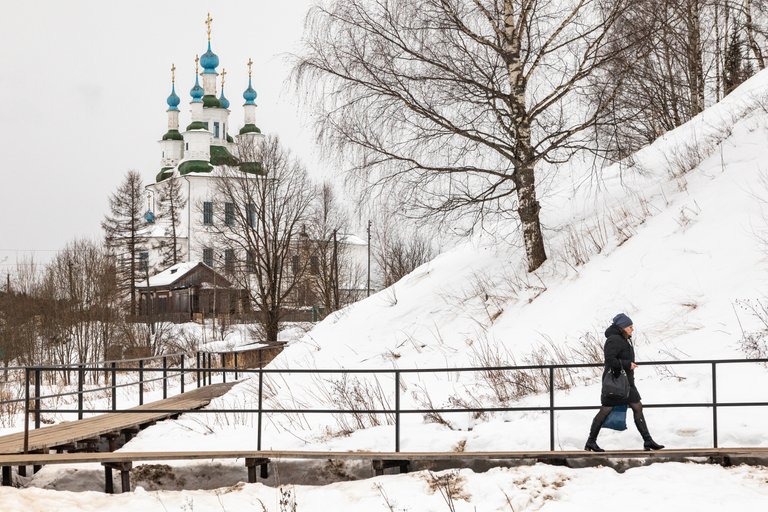 But the second mentor in photography prefers cloudy weather.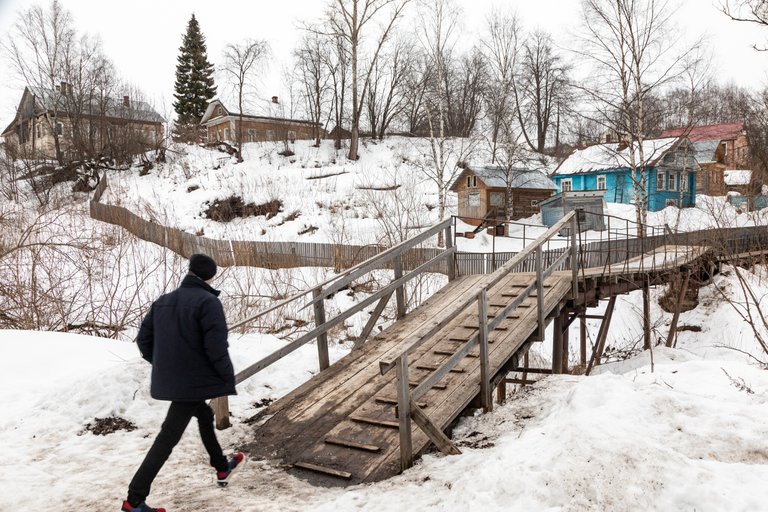 In such weather, it is not so easy to work with the plot, because there is no light as such.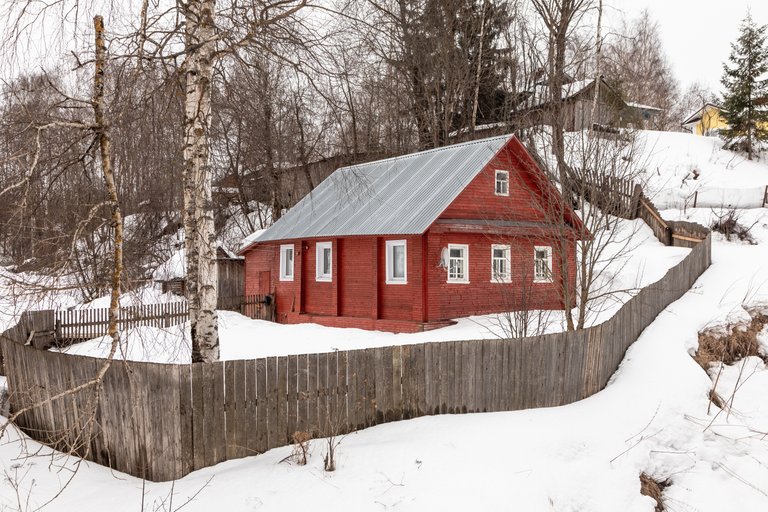 Here, as in black and white photography, you need to pay attention to shapes, lines, spots and color.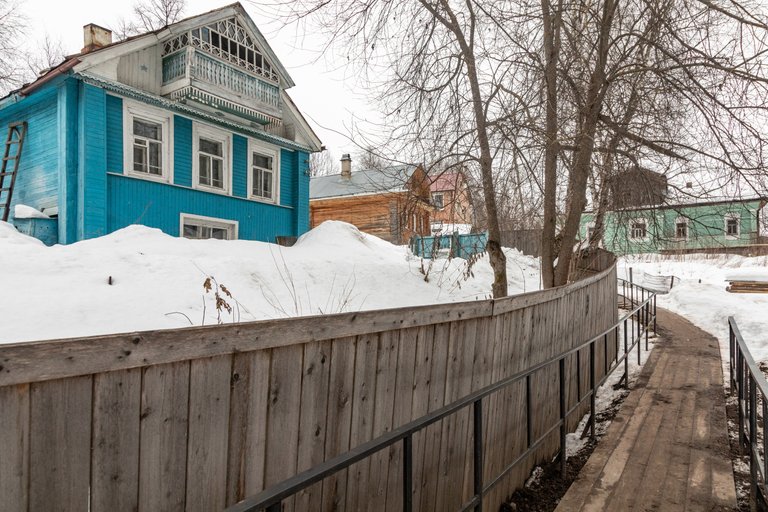 It seemed to me that I knew Totma well, but I accidentally stumbled upon an unexplored cozy street.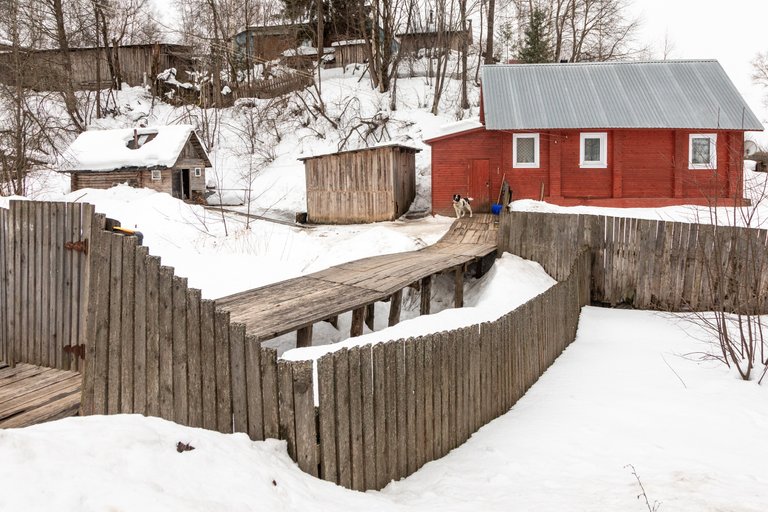 There are difference in elevation, wooden walkways, a bridge across the river and beautiful houses.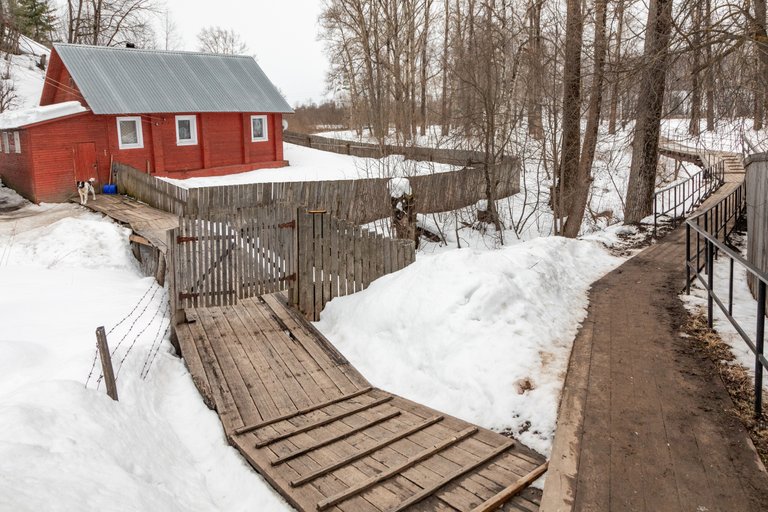 Therefore, I immediately fell in love with this street!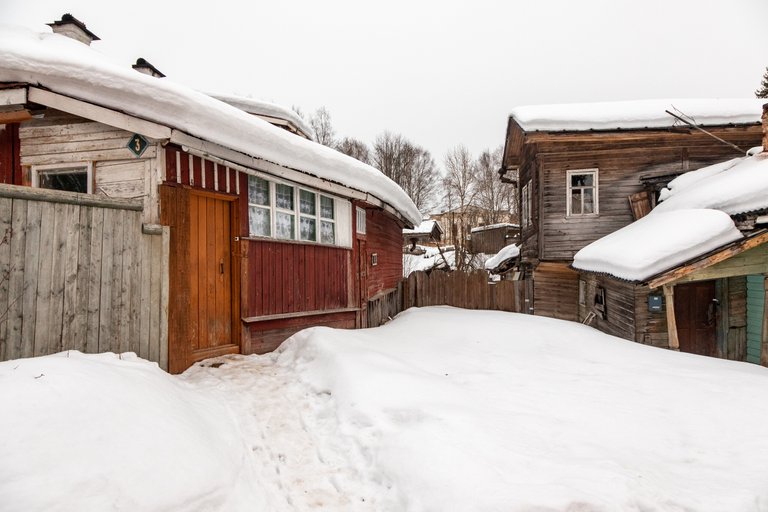 The red point solves everywhere and always!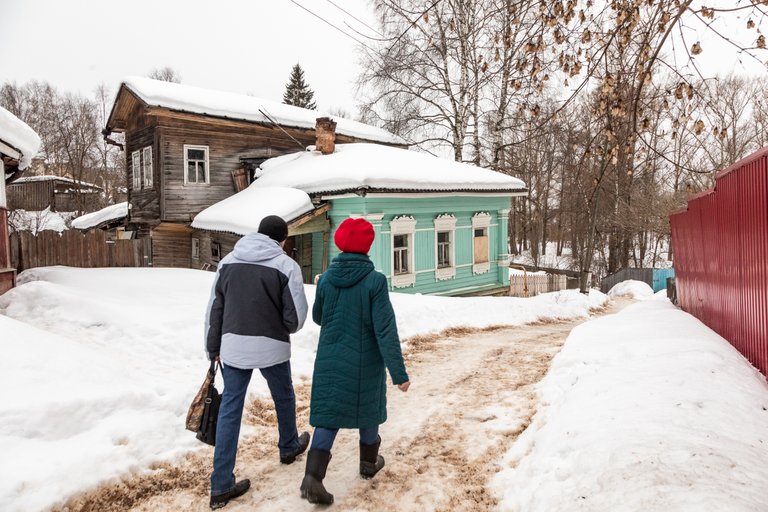 To be continued...