On this trip to the Veliky Ustyug district of the Vologda region, I decided to explore the bush of villages, which is located in the valley of the Lower Yorga River.
The very first on the way is the village of Grigorievskoye. It is located next to the road leading to the center of the Lower Yorga rural settlement - to the village of Lodeika.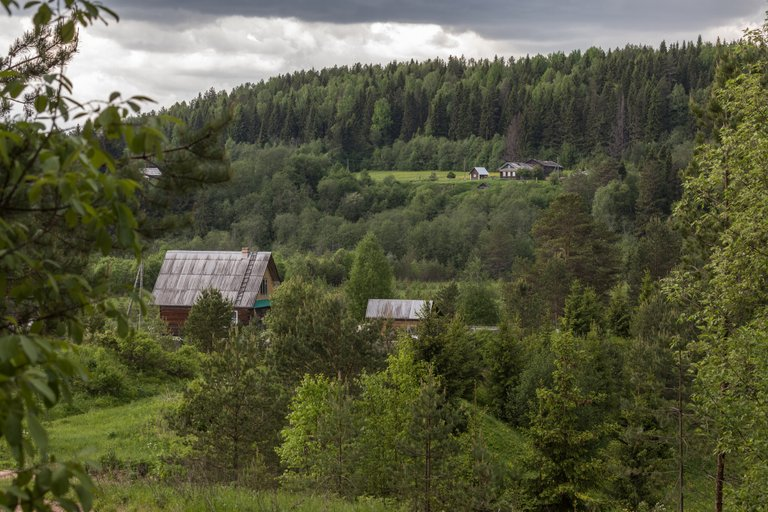 None of the villages of this bush stands on the edge of the shore itself. The valley near the river is wide with water meadows.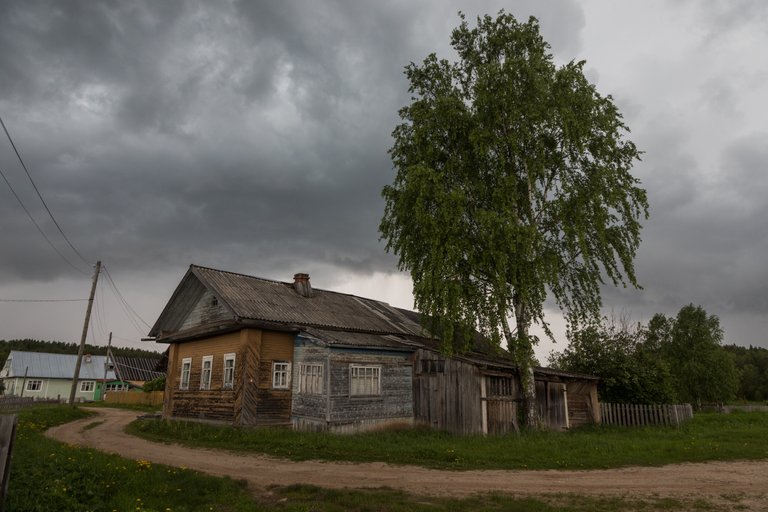 People live in Grigorievskoye. In general, of all the villages I visited, not a single one is completely abandoned.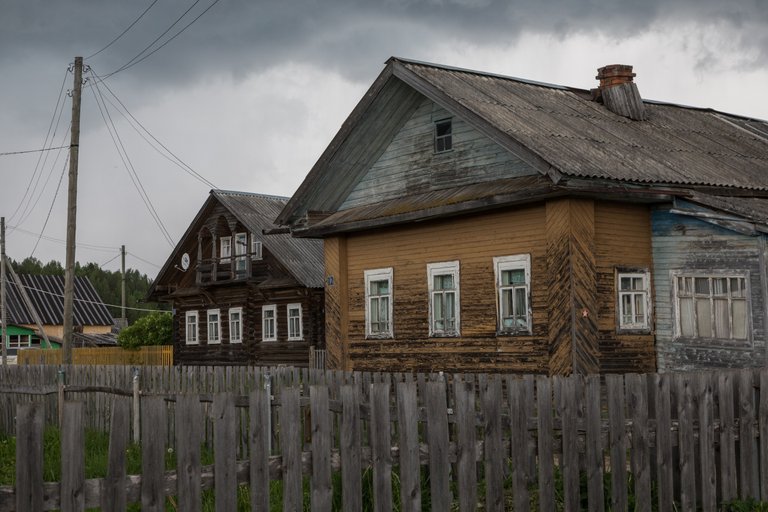 Before I had time to arrive and start walking, a thunderstorm immediately began.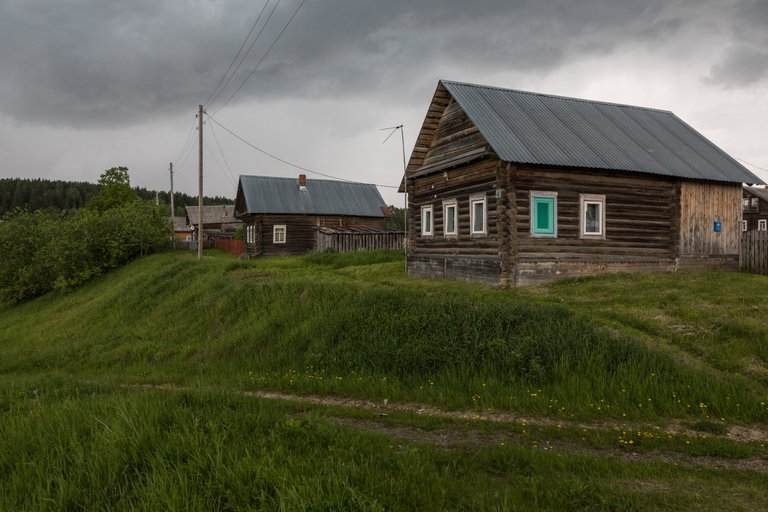 I was only able to go down to the Lower Yorga floodplain and take a few general views of the village.

And then it started to rain...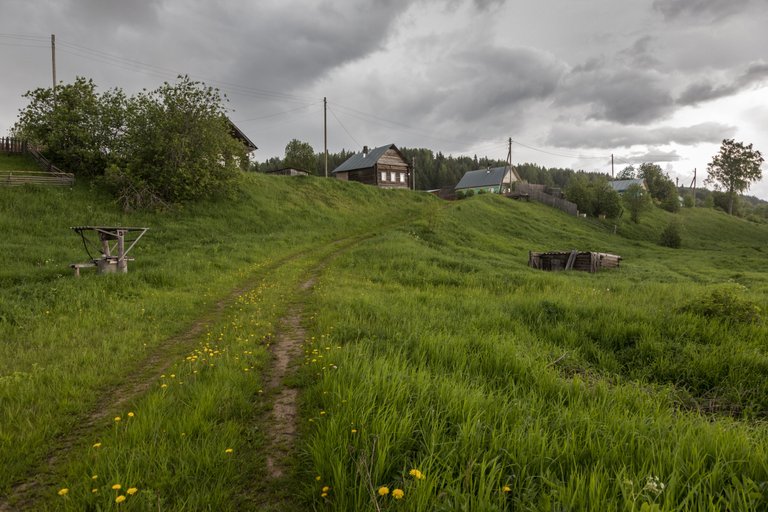 But the storm ended quickly and I again began to explore this cozy place.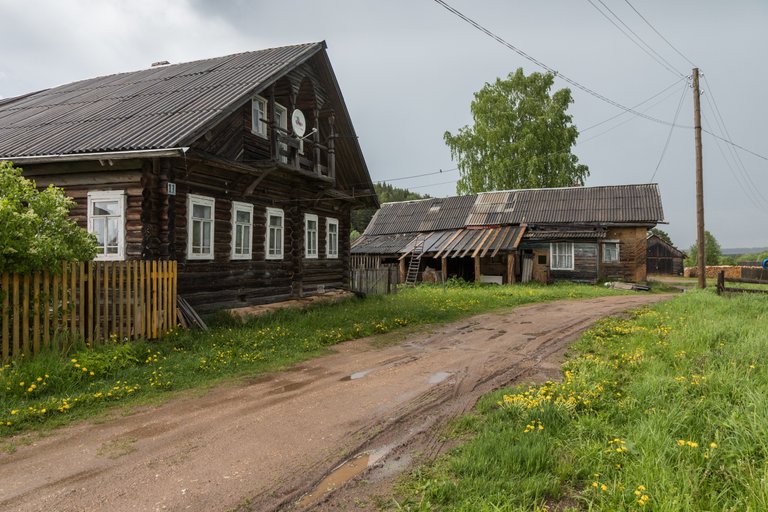 I will immediately clarify that there are no uncomfortable places here!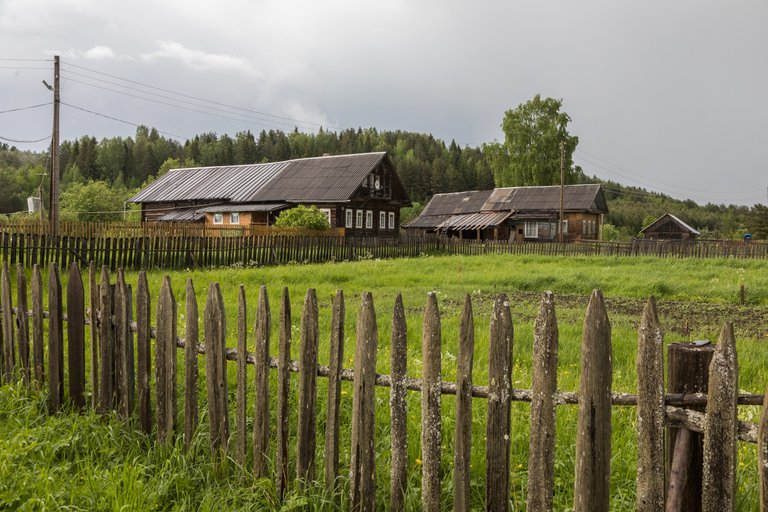 The villages along the Sukhona River, with their layered banks and the atmosphere of antiquity, always seemed to me somehow kindred, familiar.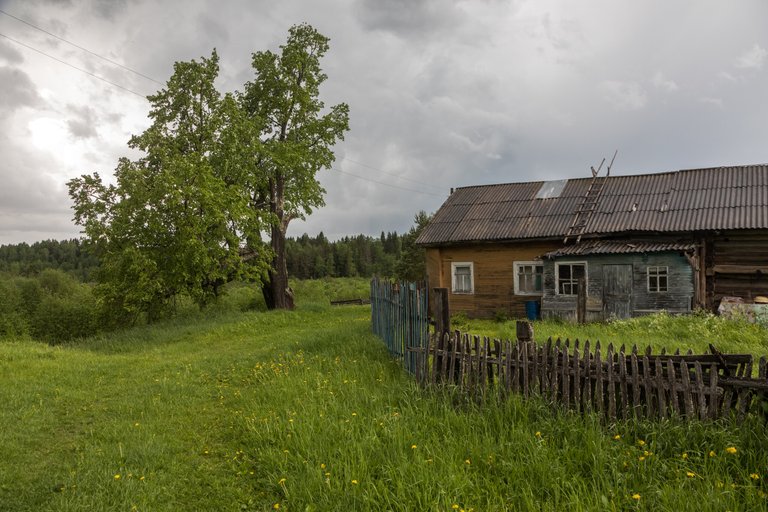 Most likely, this is due to the fact that my childhood was spent among such places.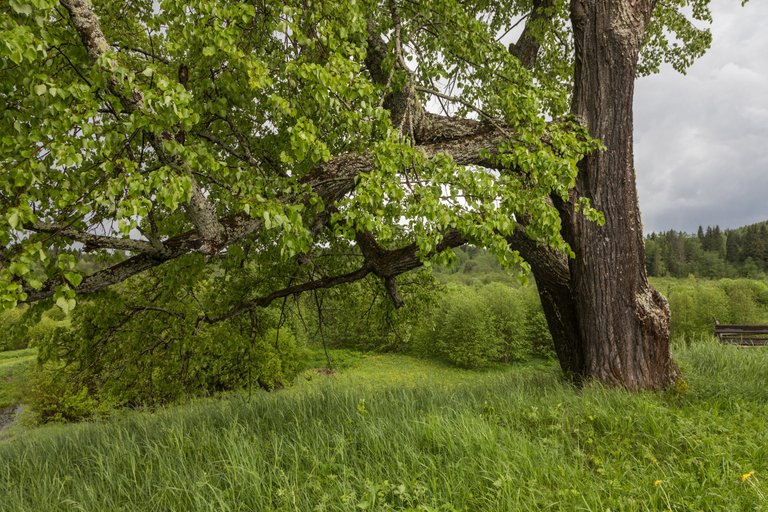 So the Lower Yorga's bush of villages meets all the criteria for comfort and attractiveness: water bodies and elevation changes.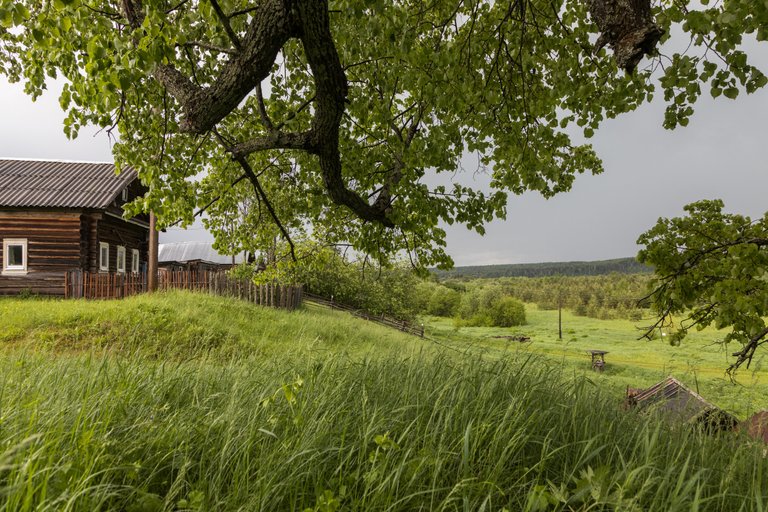 Some of the houses, of course, mothballed for an indefinite period. Part is used by summer residents for the summer period.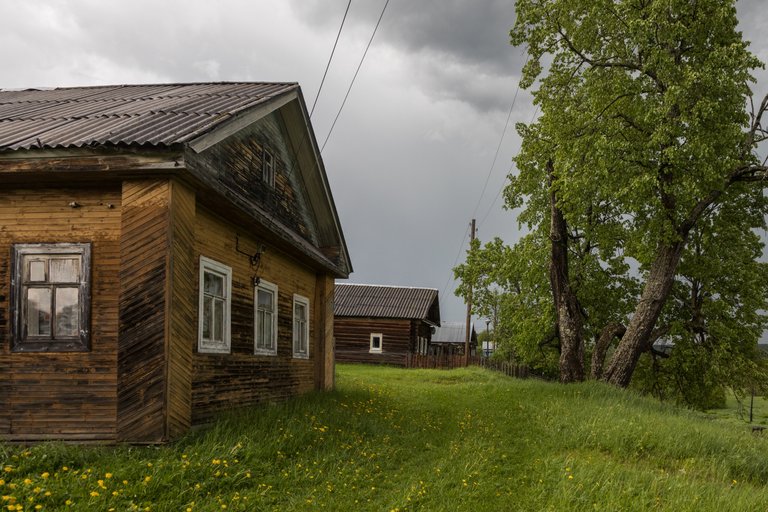 But there are also permanent residents.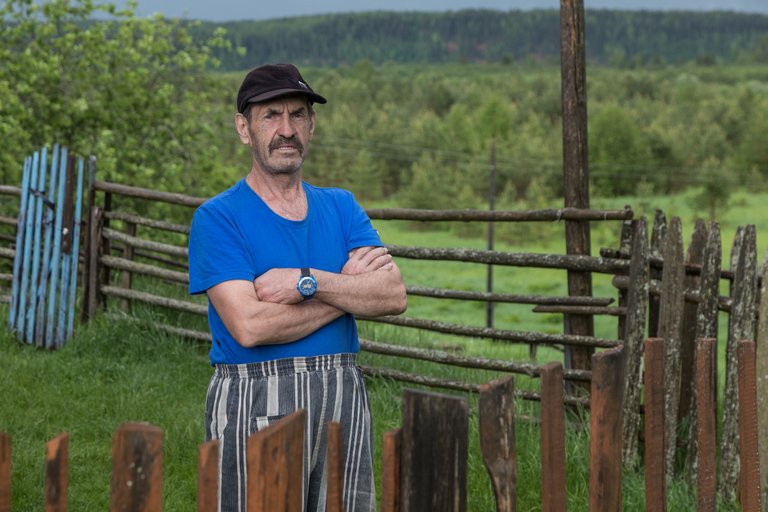 We need to move on. This storm has receded, but the next one is coming!